Last year I thought I had outdid myself with the cutest costume ever for Phoenyx.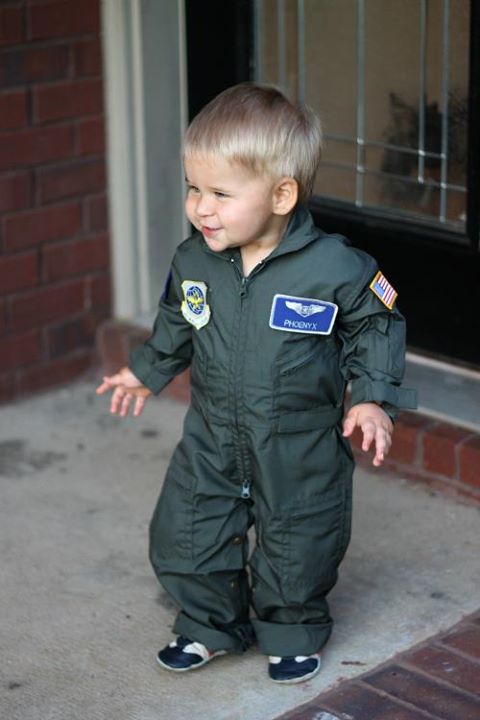 This year when it came to planning, I had to pause. Reuse last years costume (which fits better this year) or something buy something complete new? In the end I went for a new costume as by this time next year I am sure he will be picking out his own stuff.
Introducing Phoenyx's costume for 2013!
Bad boys, Bad boys, whatcha gonna do…………..
Because its Halloween time, we have been spending a lot of time shopping for decor, holiday treats, and of course costumes lately. Phoenyx especially loves the Halloween store with the large scary decorations that jump out at you, although Charlotte's not really much of a fan. We use going to the Halloween stores as a bonding experience for the whole family and generally take several trips during the month of October.