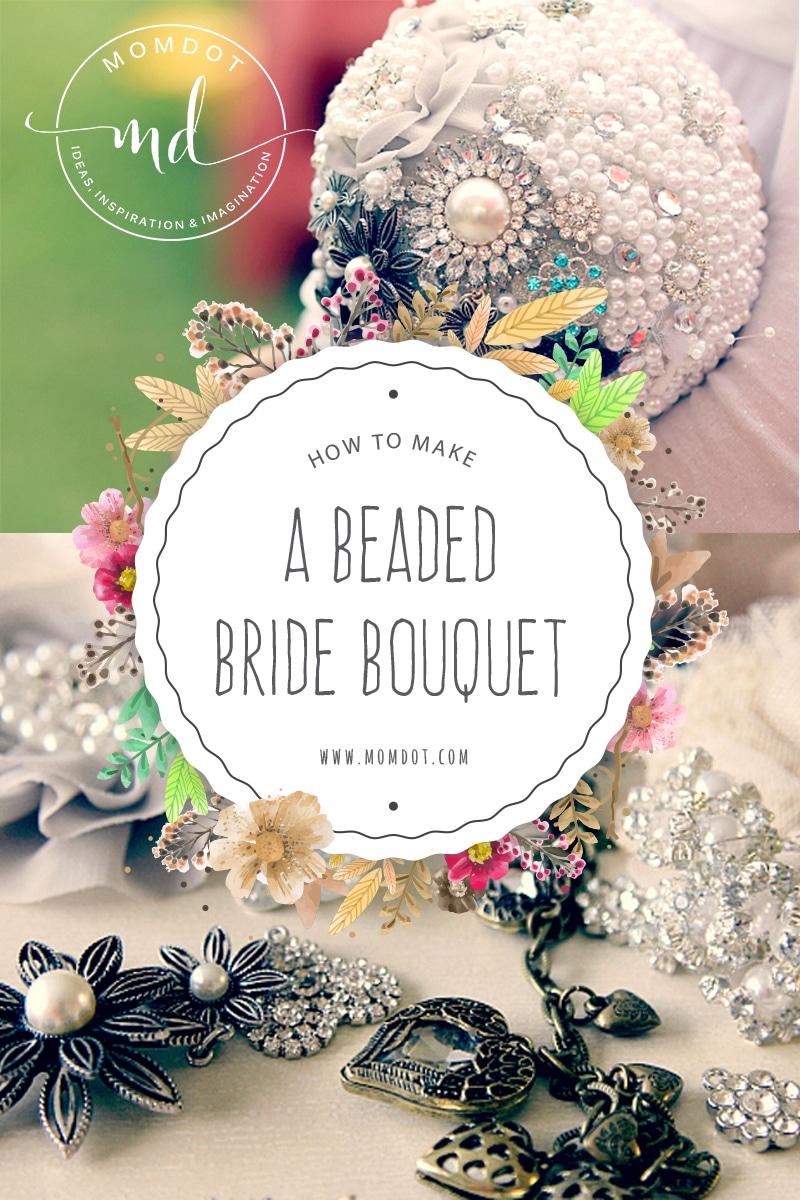 I have wanted to make this Beaded Bride  Bouquet and I have a friend that is never gonna get married.  Sooooooo, I figured I would be a great friend and make her an imaginary wedding bouquet for the imaginary wedding, I will never be in… It wont die and it will be here if she decides to end her 23 year engagement. If you have a friend that isn't getting married but you want her to, this could be a great craft for you to get on her nerves with! This also works if you are a nosey mother in law to be, mother of the potential bride, or otherwise want to get on your friends nerves for being single.Or…of course….if you have a REAL wedding, that works too.

Create a Custom Beaded Bride Bouquet
What you need:
---
If you are searching for the perfect broaches
to add to your Beaded Bride Bouquet  I think this one is fabulous .      
---
How to create it:
1) I first put the dowel in my styrofoam
. Then, while you will note in the picture that I started covering my ball w/ tulle
first, I do not recommend that. Go ahead and do your ribbon wrapped handle and THEN cover the ball in tulle. I pinned the tulle down with tiny pins and trimmed at the base. You can also leave some for fluff if you prefer. You will need to cover the ball so you something that the hot glue can stick to. I have found that hot gluing styrofoam directly ends up as a total fail.
2) Once that is done…pin, stick, glue and cover your ball! I did mine in more of a vintage layer based on some of the sparkles I loved, but you can do in any color, bead, style…get creative! (pssstt…you will see a little "blue" in mine..gosh, I think of everything)
Honestly, the rest of this tutorial is better explained with pictures, so here ya go.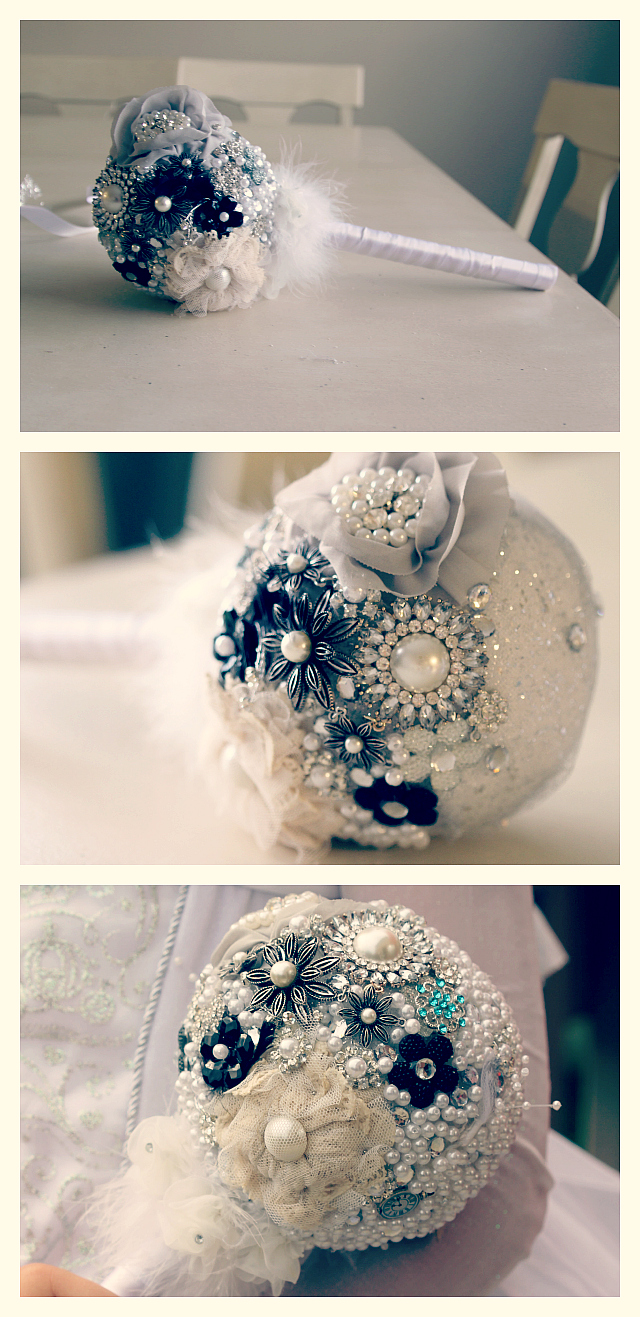 (yes, I really did have my 8 year old put on her wedding dress to post with it.)
Oh, oh! And because this isn't made from real flowers, it will last forever…so even if you are 90 years old when your friend finally marries, it will still look as beautiful as the day you made it.
Just in case they never get married. And it ends up as decor.
Sigh.
~Trisha
Want another pretty tutorial? Try How to Make No Sew Tutu (FULL~!)