Hey all!
This is not an official tutorial or anything really step by step but I really wanted to share something personal. One of my goals this year is to get my office together. I have lived in this house for 2 years and while I have slapped some paint on the walls, this room has been abused by the family and it isn't really "mine." I mean..it looks like mine. It's my desk, my computer, all my work things, but if you look close, everyone else's toys, shoes, jackets from school, craft projects and whatever junk they left while talking to me, is all over the place. And while cleaning up the office from the extras is easy, I also wanted a space that looked beautiful. When you enter my house the office is the first room on the right!
One thing I have been wanting to do for a very long time is paint this desk. My husband got this desk a long time ago for me as a leftover and it's this office ugly brown. It's a great desk, tons of space (to stack crap), but it's….ugly. Formal.
And I am about the most informal person ever.
So there were two main things I envisioned for my space.
To paint the desk to a color I loved
To repaint my purple walls to match the house better. There was actually nothing terrible about the walls, but it did make the office darker and there was an issue with the two paint cans we got originally and you could see streaks on the walls. Since I knew I had to repaint, I decided to try a new brighter color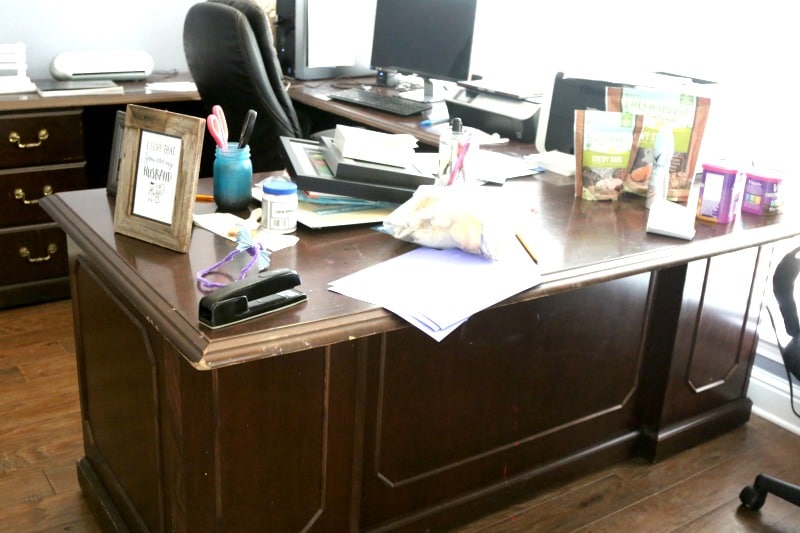 The first thing I decided was that I wanted a chalkboard top to my desk. I already had a can of chalkboard spray paint and foolishly thought if I covered the floor, it would be fine. I didn't count on the can malfunctioning at the spray level and making an epic drip mess.
DO NOT USE SPRAY. AT ALL.
I sanded off the gloss a tiny bit on the desk and then did the spray paint.
Again, bad idea.
Then I went and got a can of chalkboard paint and did it the right way. Trust me to do it the right way from the  beginning. The can goes on smoothly, with no drips, and dries streak free.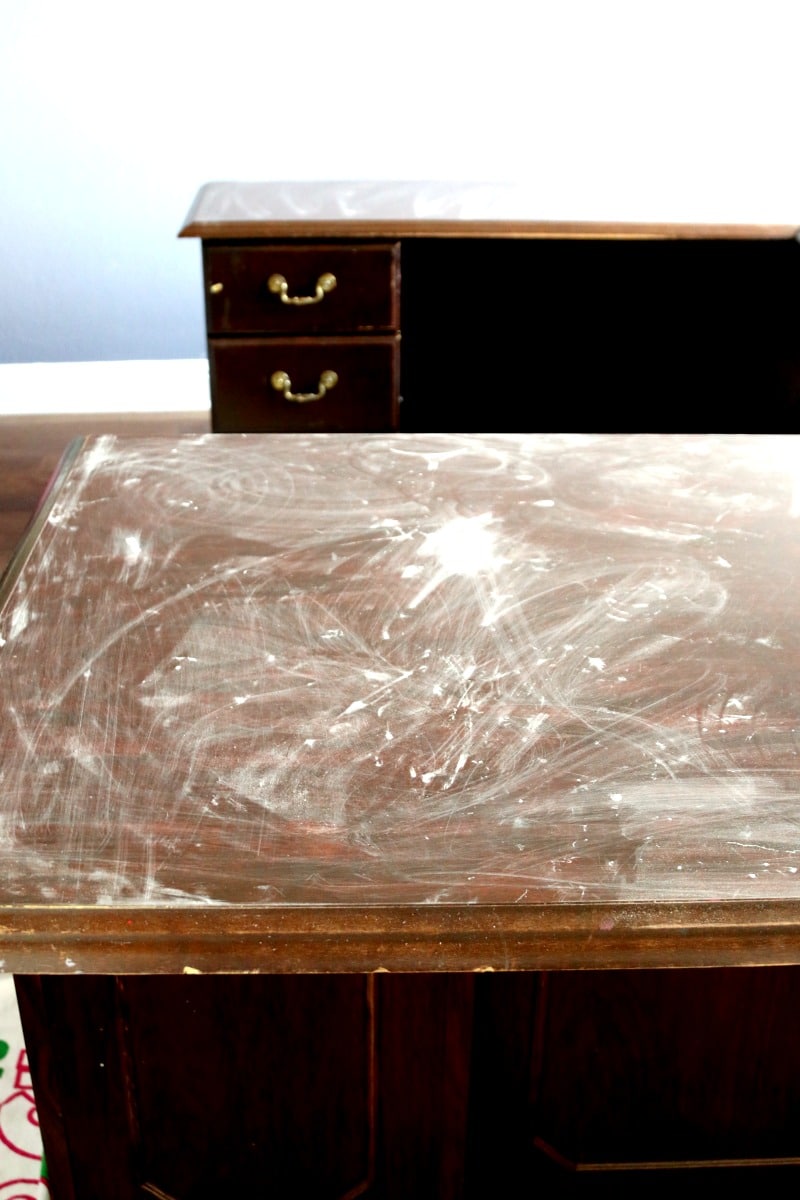 After that, I picked out chalk paint that could be dyed to any color and an antique white additive.
With a simple dry brush technique, a neighbor and I painted the desk all the way around. This part of the project turned out to be super easy.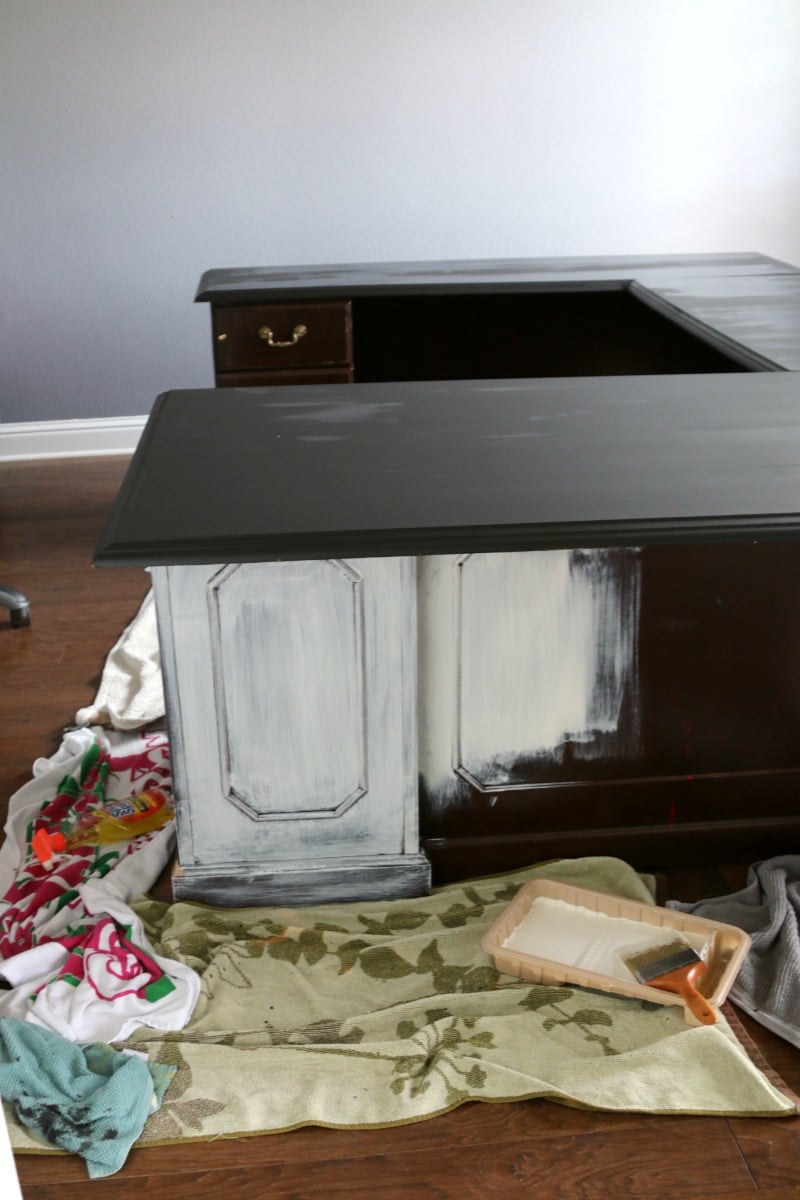 I really loved the way it turned out with the dry brush and the chalk paint. I now have to sand it down and I do believe I may add a little blue chalk paint as well. I will share finished product as  soon as its done.
Secondly, I started the paint the office itself. I grabbed my current household paint, which was Lotus Leaf by Behr, and picked the recommended complimentary blue from the paint chip. As you can see, it's a seriously stark difference!
Right now that is where I stand. I finished the paint in my office (with the help of some neighbors!) and put my office mainly  back together. Next up is finishing my desk, getting the junk out of the office and I am going to put a chalkboard stripe on the wall.
I will likely be able to share the finished product next week!