Today while I was fixing my hair (yes, we still do that on occasion, right moms?) Phoenyx kept opening the cabinets. He would open, I would close. Open. Close.  While I do have "child locks" on several of the cabinets (chemicals, etc) I haven't gotten around to locking EVERYTHING up.
Quite honestly, its a pain in the arse.
So while I was standing there, rapidly losing my patience and wondering what item in my drawers I would give him that would change his focus (a floss container if you are wondering) I realized that a hair tie makes for a quick and efficient way to lock up your "french door" cabinets, provided they have knobs.
Here are the regular locks:
Here are my new makeshift bathroom ones….which work perfectly and look a lot less intrusive.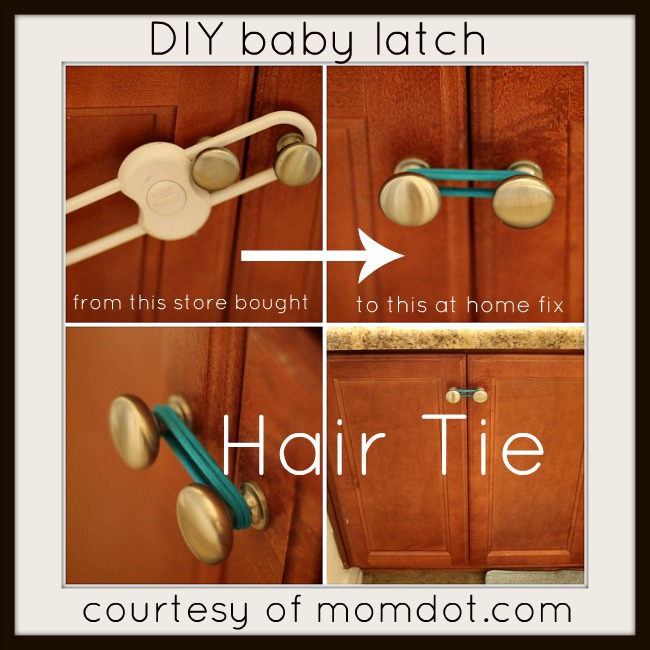 Plus, I have about 400 hair ties lying around, so it was a free and quick option for the moment I needed one.
I still recommend getting strong locks for anything that could be a potential hazard to a child, but this will totally work for the times that you are playing the "open" "close" game with your baby!
~trisha
P.S. Here is my hair all fixed after I got to concentrate on that instead of the cabinet game.