This "how to build a pond and waterfall DIY" is being supported by smartpond pond products.
If you are coming to this post without reading the other two, please note you should start in one of these two places first.
How to cap a sprinkler head (preliminary pond building)
How to build a Pond and Waterfall (Step 1 including measuring, rocks, plants)
---
This past weekend we decided to build a pond. Yep. A weekend. That's pretty much all you need to set up your pond and waterfall provided you are in for some labor and the shopping for your products are done.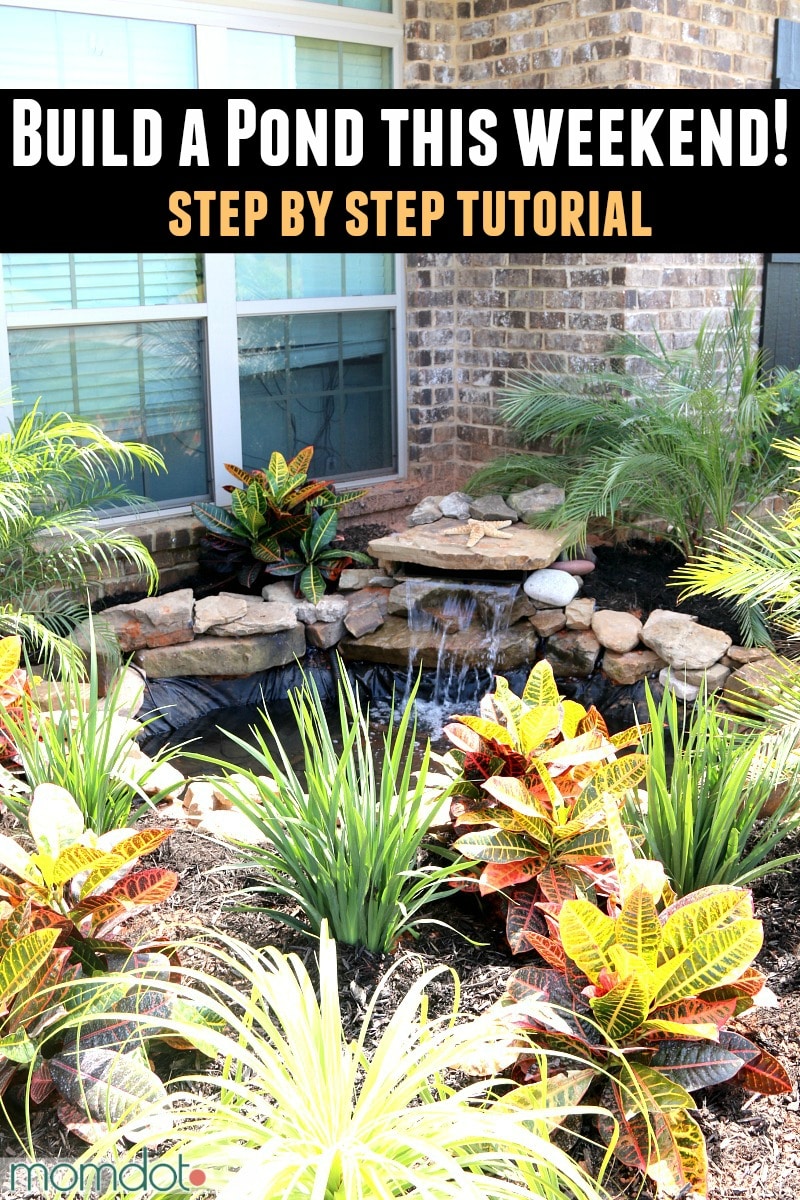 To get started, you first need some things. With our pond, we needed the following products from smartpond (plus plants, rocks):
SWCF16
Waterfall Spillway with Filtration
1
CT1000
1 in. Corrugated Tubing
1
PWP1200
1200 GPH Premium Waterfall Pump
1
PL0710
pond skins® Pond Liner 7-ft x 10-ft
1
WFFS
Water Foam Sealant
1
WTNCRC18
naturals Chlorine Remover
1
WTNWC18
naturals smartpond Water Clarifier
1
WTNSR18
naturals Sludge Remover
When I left off on the last article of making your DIY pond, I let you know that we were at the point of plants.
Step #4: Before you start putting in your plants, set them up in the area you are building your pond until you are happy with the placement. There is no sense digging till you know where you want them and pay attention to the size and height the plants are expected to grow to. This will avoid you having to move them as they grow.
After your plants are dug and put in the ground, make sure you add a garden liner (If you are doing a front bed like we did) and then add mulch. We actually added mulch and didn't have a liner and the FIRST storm that came in totally took out all our pretty mulch and made a huge massive mess. Trust me to invest in the liner.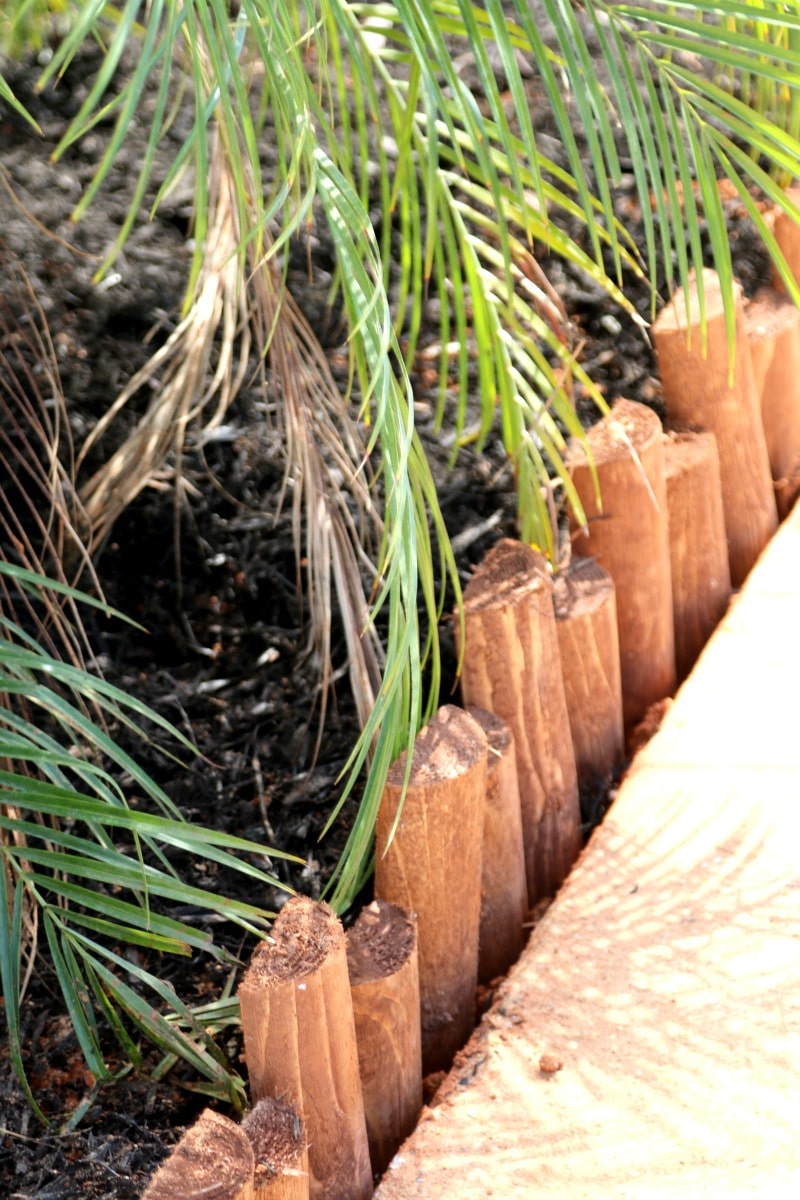 Step #5: Once our pond was set up and our landscaping done, we were ready to fill our pond up. Before you do that, there is one last IMPORTANT DONT SKIP ME step.
You need to foam seal the rocks. Between all your rocks there are grooves and holes. This is no big deal—until it rains. Which it did before we had it sealed and it filled our entire pond up with RED water. We literally had 5 inches of red clay mud and 200 gallons of red water. We had to hand dump all the water out, dig out the mud, wipe it all up and let it dry to sweep the rest. It was a nightmare. Make sure you foam seal the rocks so your garden soil (in our case red clay) doesn't flow from your yard right into your pond.
Our mistake: The foam said that it expands and to leave plenty of room. And boy did it expand. We totally underestimated the amount of expansion and had to peel off foam, get a new can, and start over. I also suggest foaming from the BACK of the rocks instead of the front.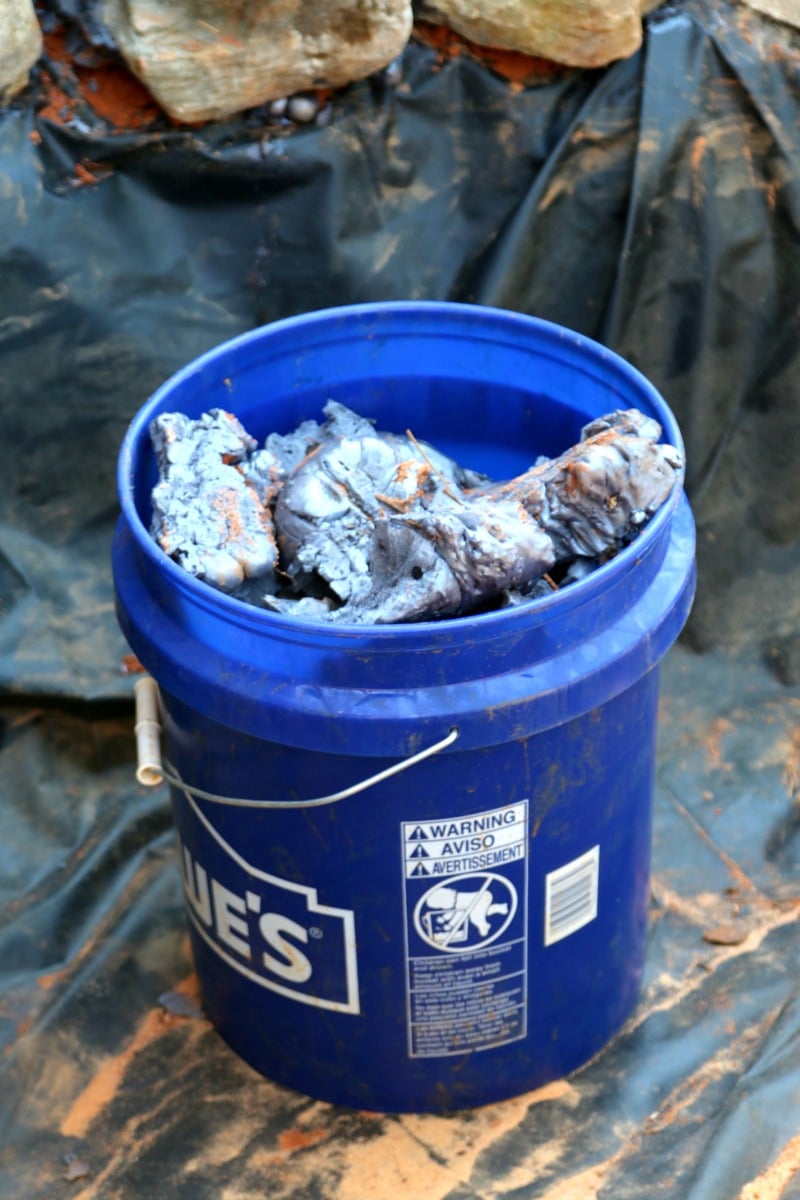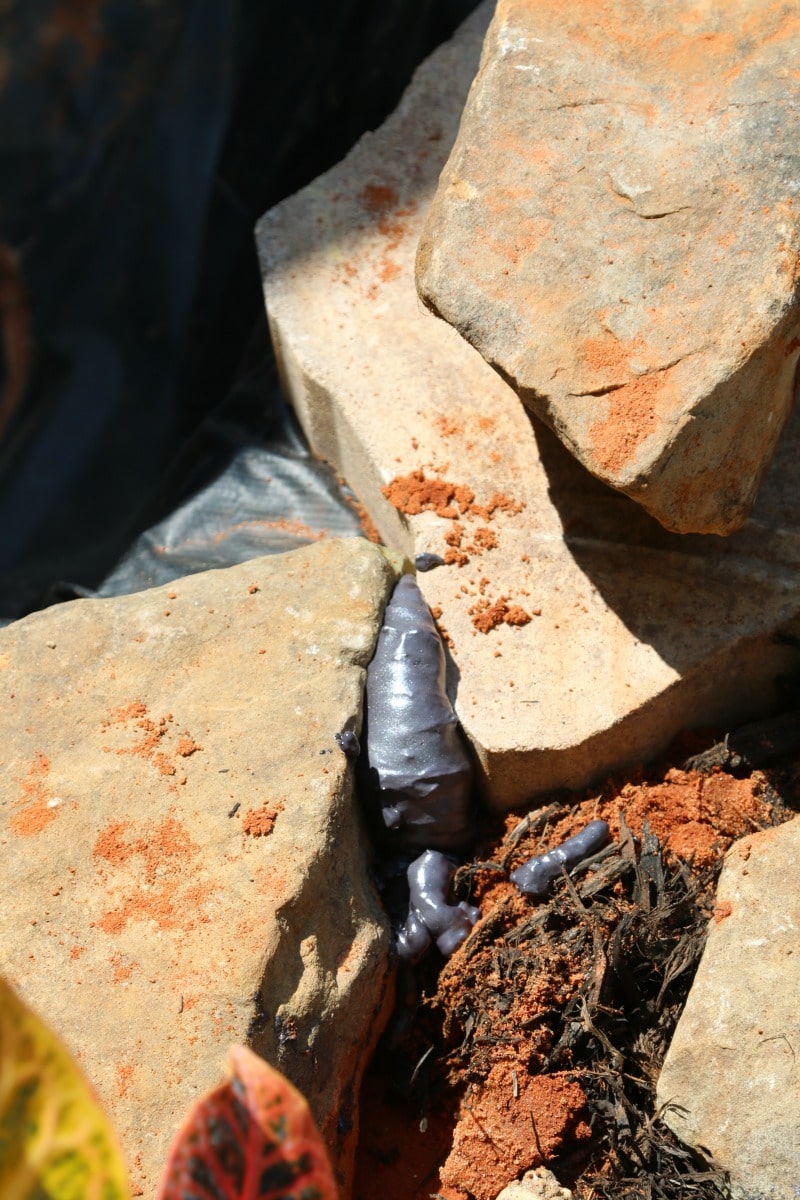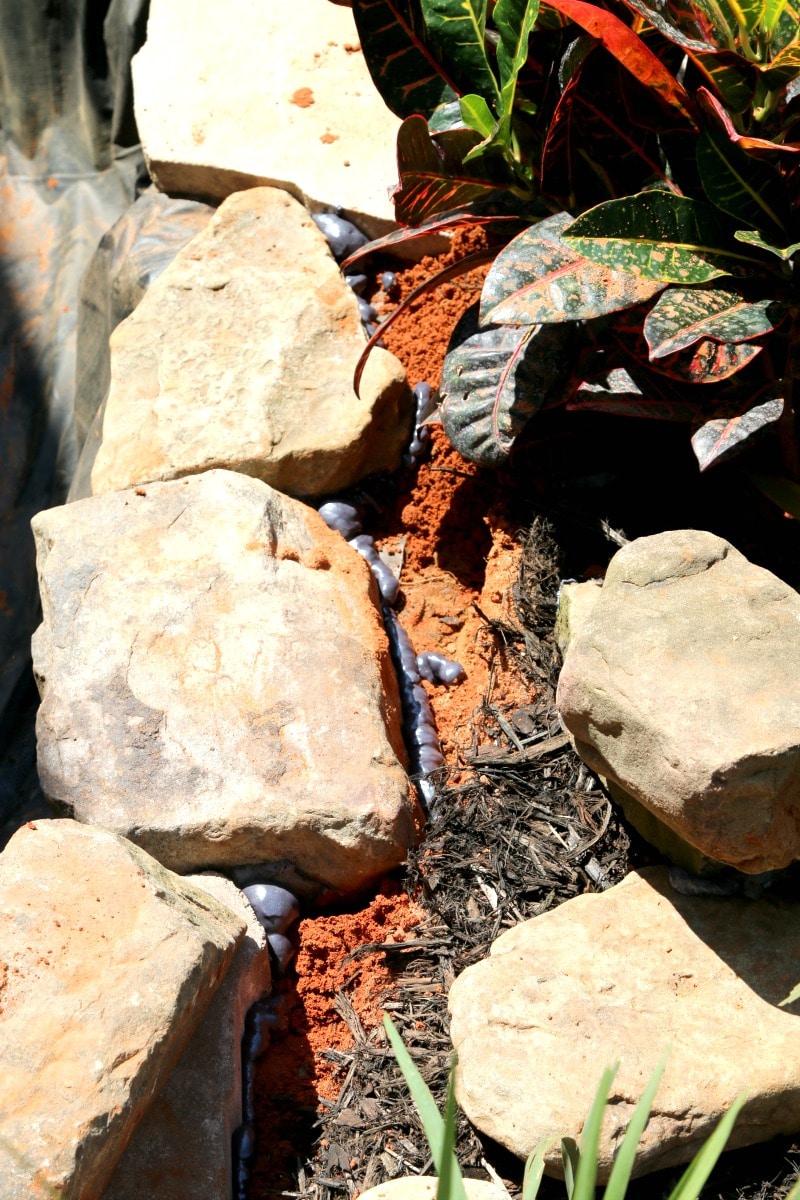 Once your foam sealant is in, you can use rocks and mulch to hide the foam!
Step #6: Now you can connect your hose and fill up your pond! We used the water clarifier to make sure the water was clear after. Final results?
Pond Results:
Before/After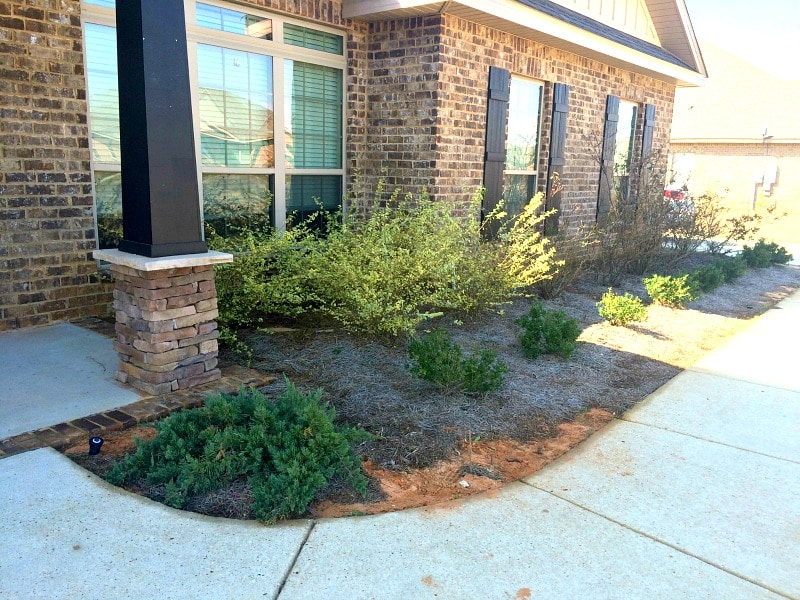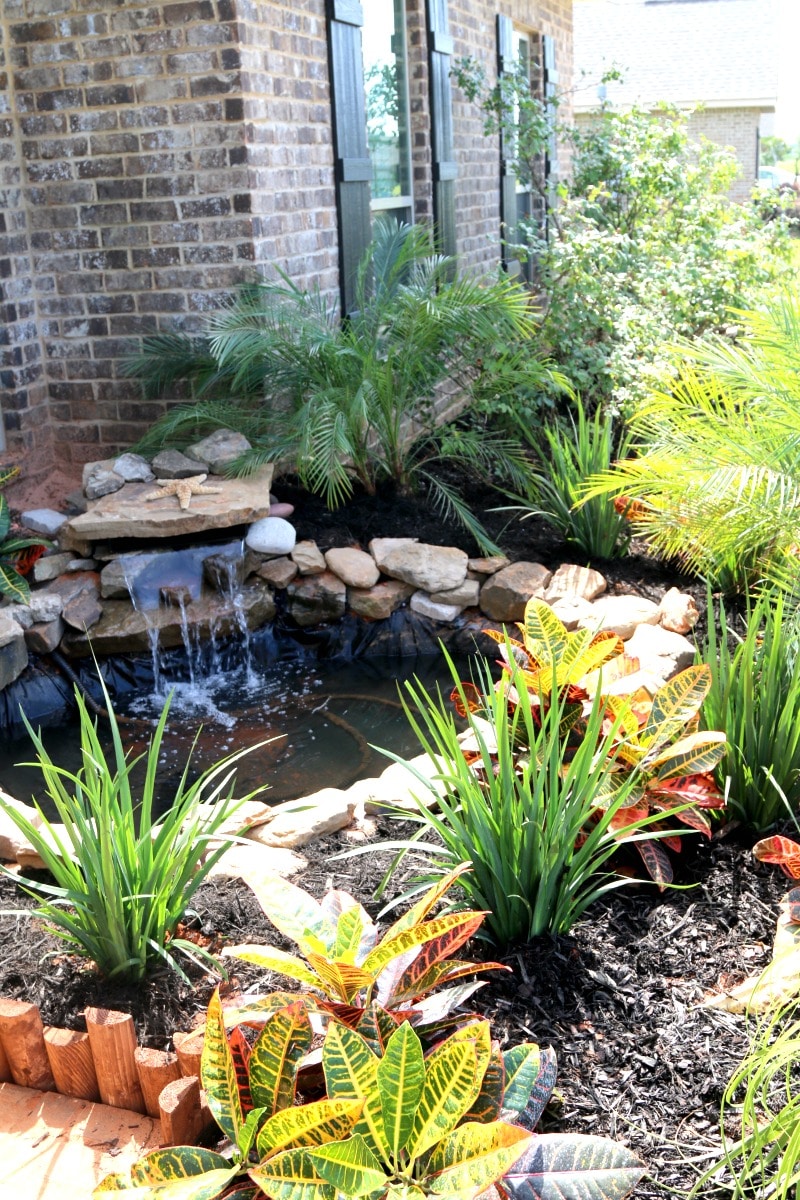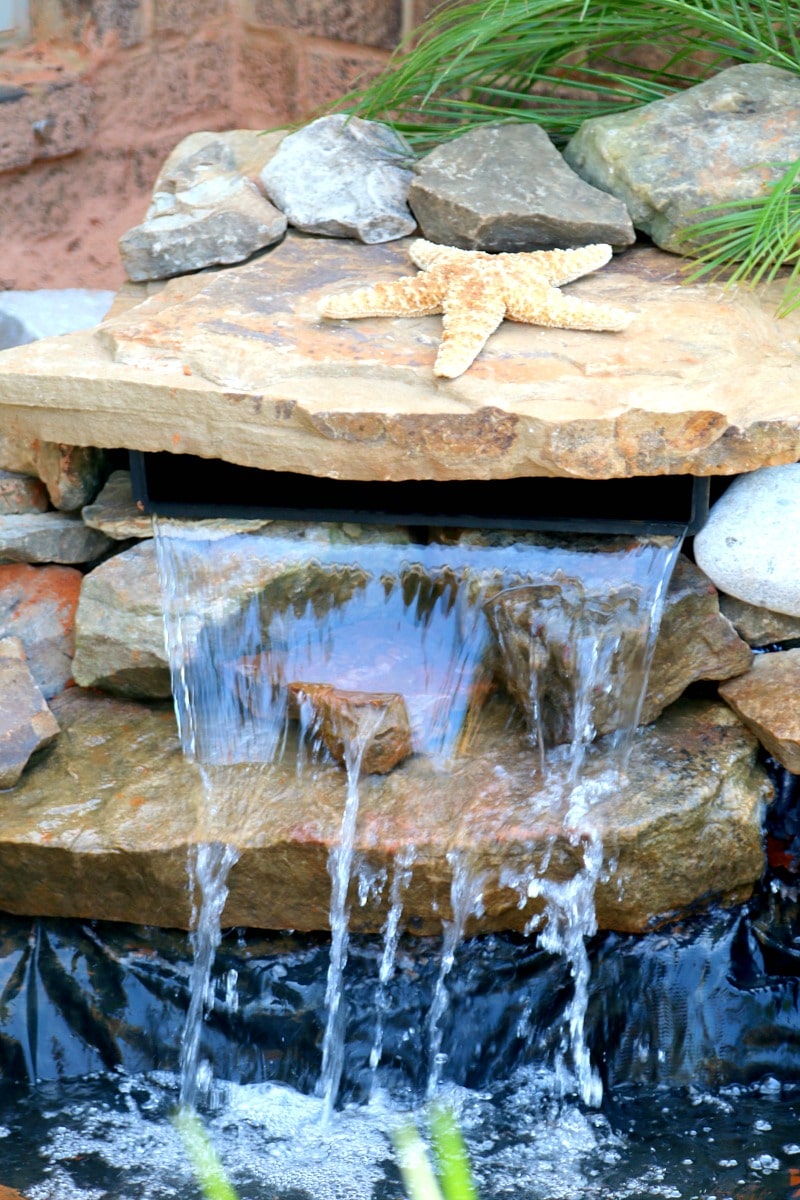 Front yard before/after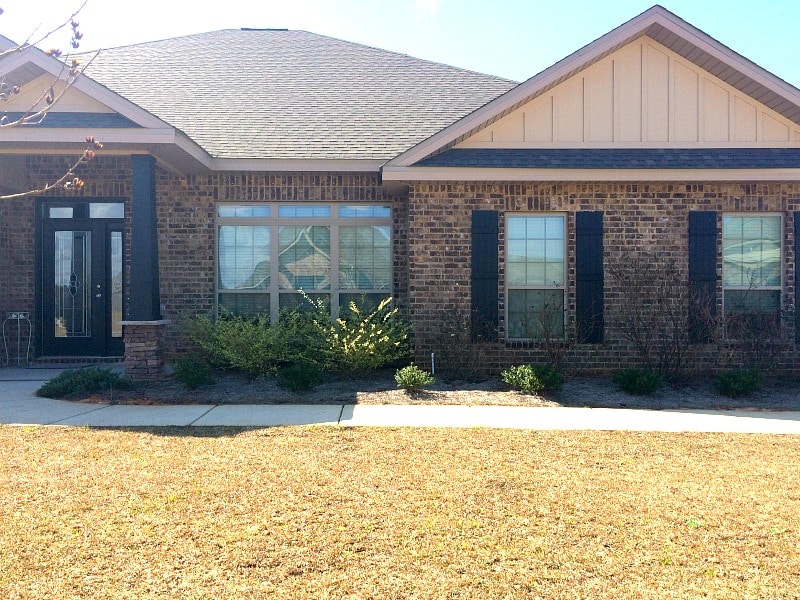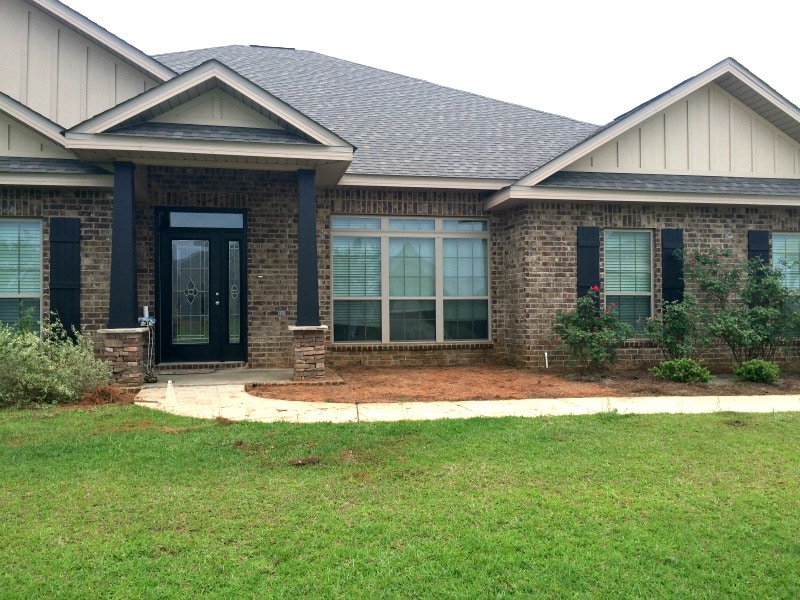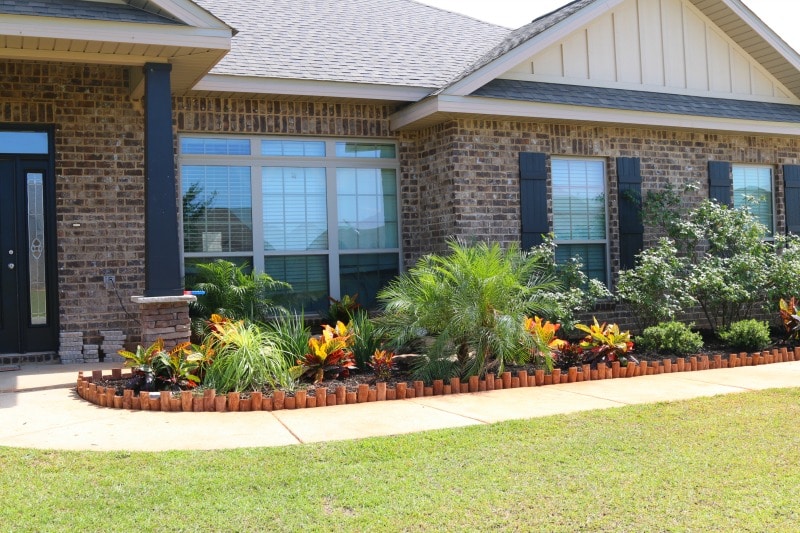 Make sure you follow me and more of my projects on my Pinterest page and learn more about smartpond products here and here.
~Trisha