This weekend Charlotte and I spent some time concentrating on making fun Valentine's Day crafts and I wanted to share some fun ideas that are easy to make and generally from materials you already keep in your craft supply bucket. It's a DIY Flower By Hearts Card Tutorial!
First things first…gather your kitty…
Kidding. We both know if you have a kitty, it's already up in your biz-ness the minute the glitter shows up. Kinda like a 2-year-old.
---
GET A HEART PUNCH 
Want a crafting pro tip? Do not do this by hand! Cutting perfect hearts can be frustrating and they make a heart punch for that! This is my favorite brand for punches (I have more than I care to admit) and they work fantastic, but note that you will need to see if this is the size heart you need for the size card you are doing. Personally, I find that this large heart punch one is a great size to keep on hand if you are unsure! This is one punch
you will use year round and
is great to have.
*Punches crisp, precise shapes
*Punch must be pressed completely for a perfect heart shape
Can be hard to find this size in craft stores! 
<———–GET IT HERE
---
Homemade Flower by Hearts Card Tutorial for Valentines Day
Materials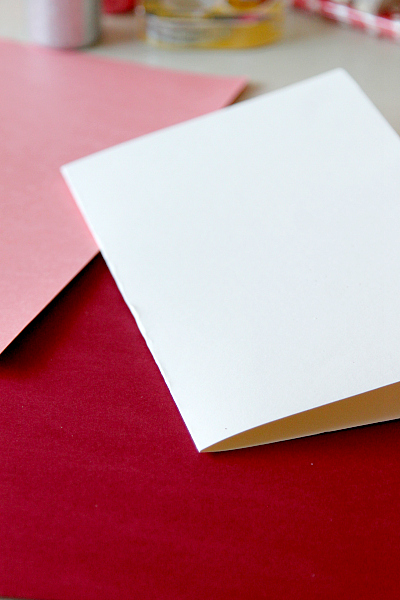 Tutorial Instructions

Cut out your hearts or use a heart punch
! I do this by folding my paper in half and cutting the heart on the folded line so they are all perfect. What was funny was that my daughter had never seen this before! I didn't realize that I had yet to teach her how to make perfect hearts, so we had a fun little lesson. I also lined up my first heart with the other ones so they were all (mostly) the same size and trimmed any excess. We used 8 hearts overall, but feel free to use as many as you want!
If you are working with a really young child that needs more guidance, I have created a heart printable that you can use. Just print (make sure it's you click fit to page so the print is adjusted to your computer) and have your kids cut on the lines instead.
Pretty soon you are going to have a pile of cute little paper hearts.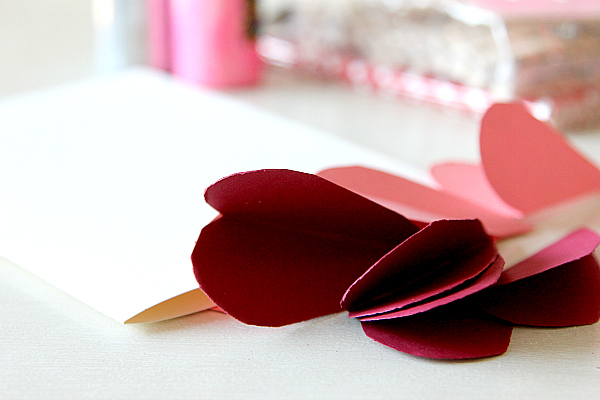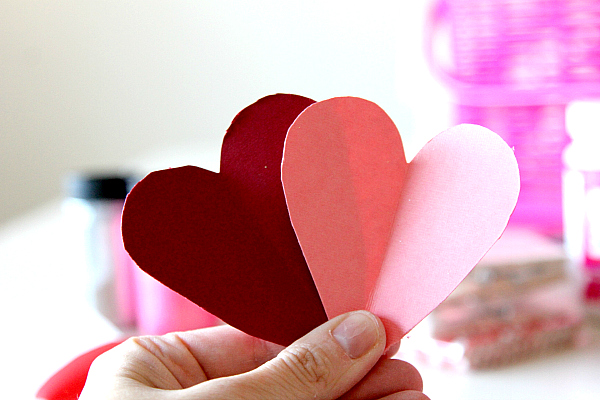 Now you are going to lay all your hearts down and secure them on one side with the points of them facing in. As you go around you can adjust so it starts to look like a flower. Think about the hearts laying into each other like book pages. I used double sided tape in order to secure my hearts, which made it easy and less messy to adjust as I went around.
Tip: Although in my pictures I started on the top hearts, my tip would be to start on the two side ones to make sure your flower was symmetrical.

 Work your way around and adjust as you go…keep the tips pointed in.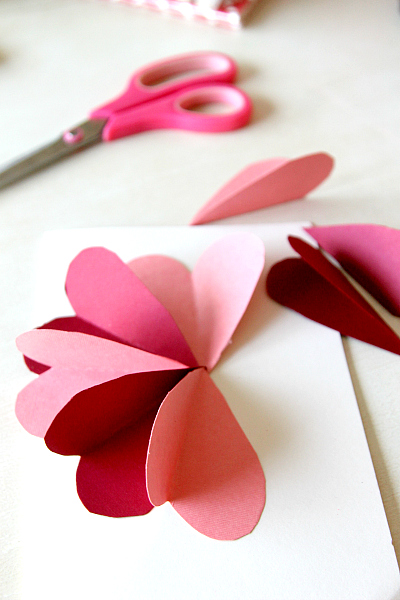 And finished product!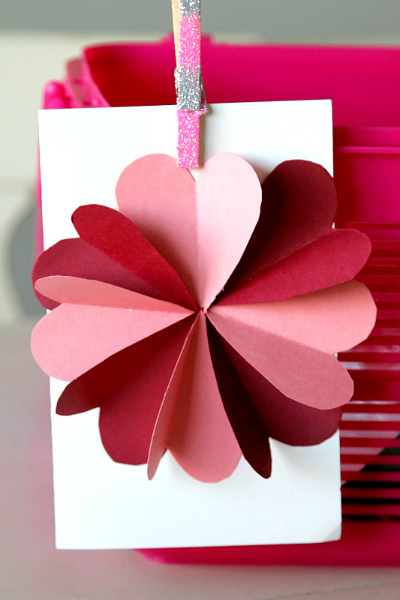 A beautiful flower made of hearts! It's perfect for daddy, mommy, grandma, or anyone you know that needs a homemade Valentine in their life! We really enjoyed doing this craft this weekend and hope this is an easy fun one for you to work with on supplies already in your home.
Don't forget to keep up with my Valentine's Day craft page all month long as I will be adding many more kid-friendly activities!
Check out these quick crafts right now!
 "You're My Main Squeeze" Printable Valentine.
Lovebug: Free Printable Valentine
I'm Stuck On You: Free Printable Valentine
Happy You Popped Into My Life: Free Printable Valentine
Valentine's Day Popcorn: A Sweet Treat Recipe
~Trisha
Do you love Valentines Day Crafting as much as we do?

We have great full picture and DIY tutorials (denoted with a

) or you can check out some of our amazing blog resources for tutorials from other talented bloggers!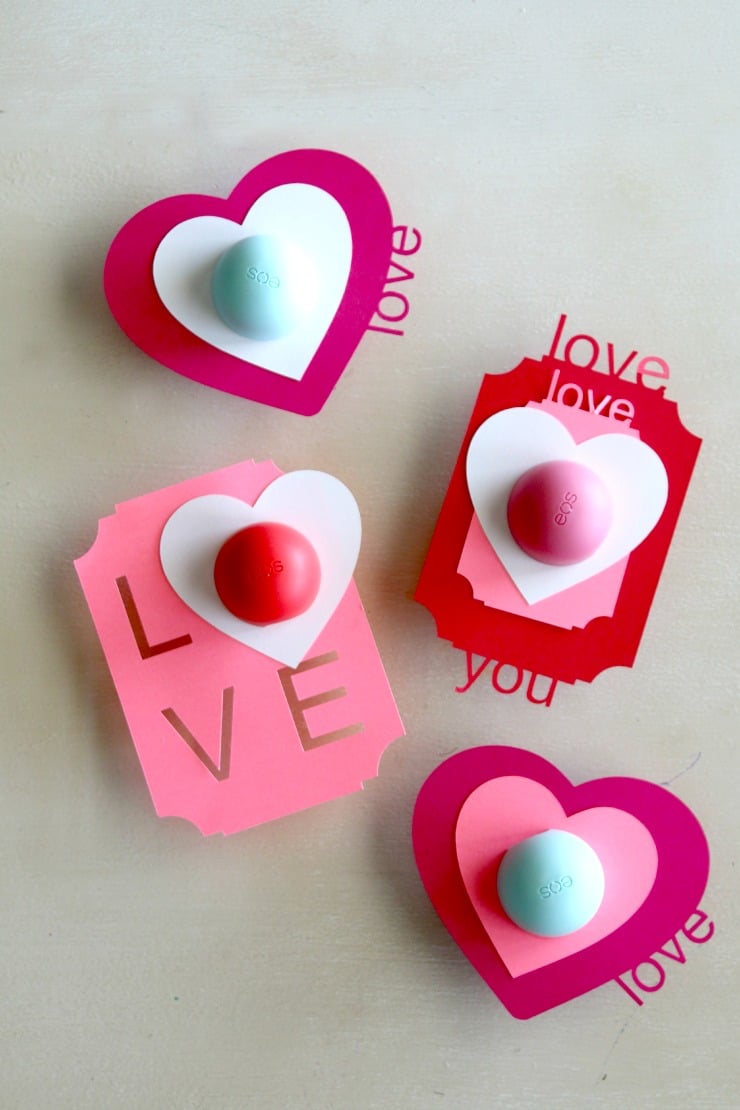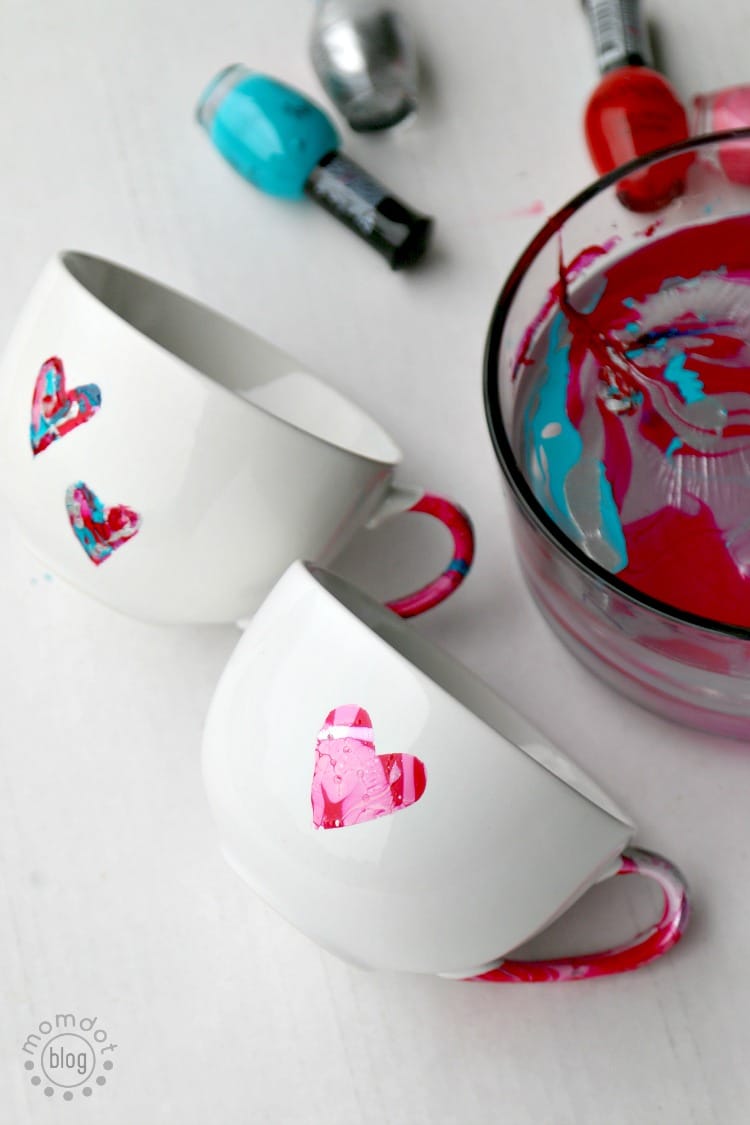 EK tools Punch for Arts and Craft,
Fiskars 1/4 Inch Heart Hand Punch
Martha Stewart Crafts Heart Punch