A bit back I read this really cool post on Colorful Leaf Printing. I loved everything she did, the painting of the leaves, the pushing it on a tray and then using that leaf paint to create a piece of art. Adorable! But the final product, the Finger Painting Fall Tree, turned out really beautiful and I have been itching to do a similar type project with my kids. While I didn't at all do a craft that specific with my son, I encourage you to check hers out because it really is a cool idea.
Now on with the show… we just took the idea of the final product, a Thankful Tree using our fingers, and created some fun art today! I (the mom) put mine on a card and little P did his on card stock.
Fingerpainting a Fall Tree
What we used to create our masterpieces
This is super easy.
All you have to do is draw out a tree trunk and start adding random branches. I am not an artist in the slightest bit. Just channel your inner 5 year old. Do not worry if its all crooked and weird- the more branches, the more leaves! Once you are done, just put random finger-painted leaves everywhere. We liked the colors yellow, orange, red, green and brown for a fall look.
Where we live in the south we only have 2 colors… Green and Brown.
Dead or Alive.
So it was fun to add some true color to our trees. Here is how our project turned out.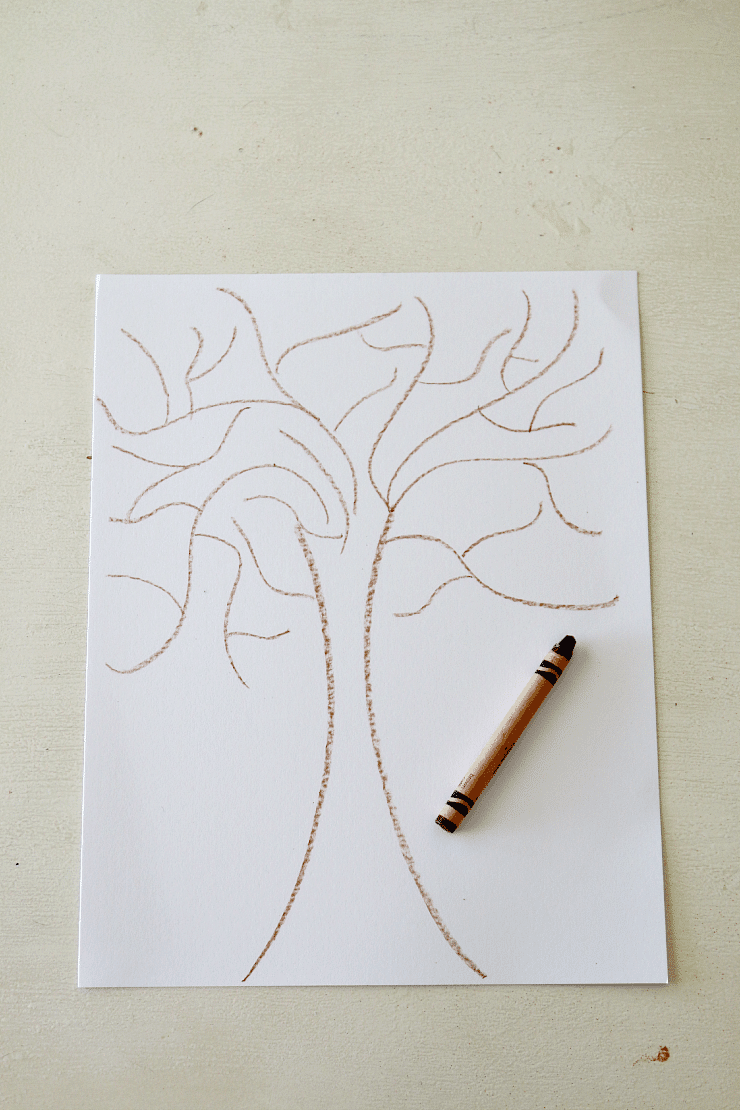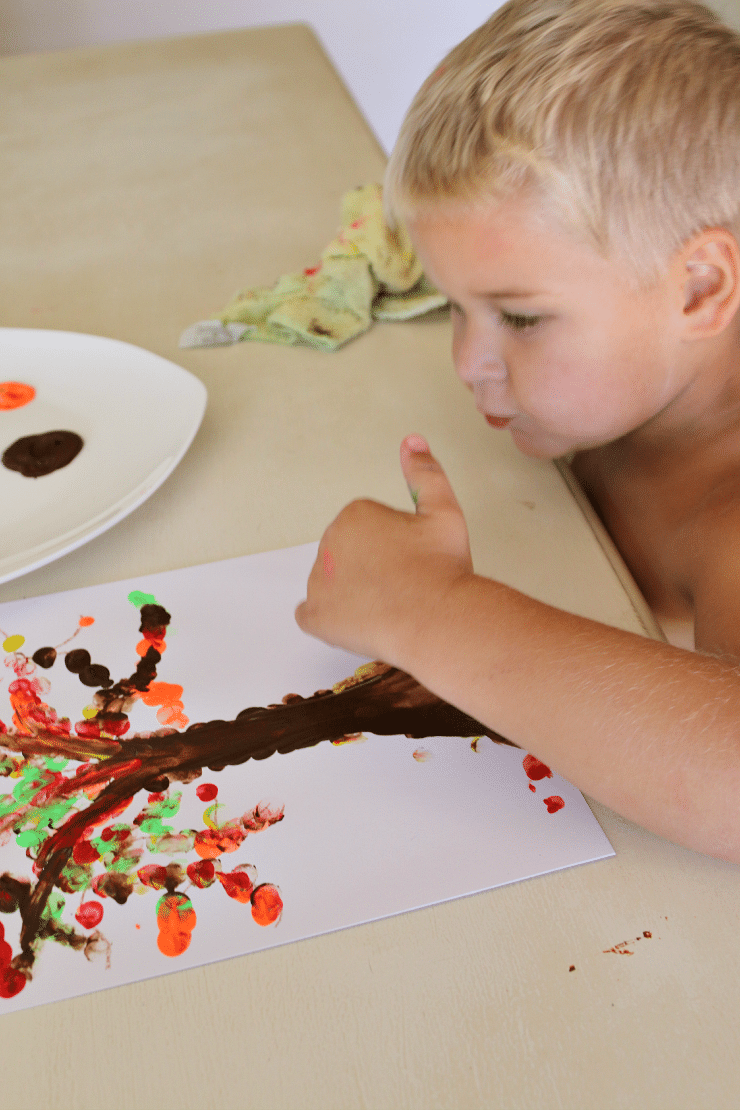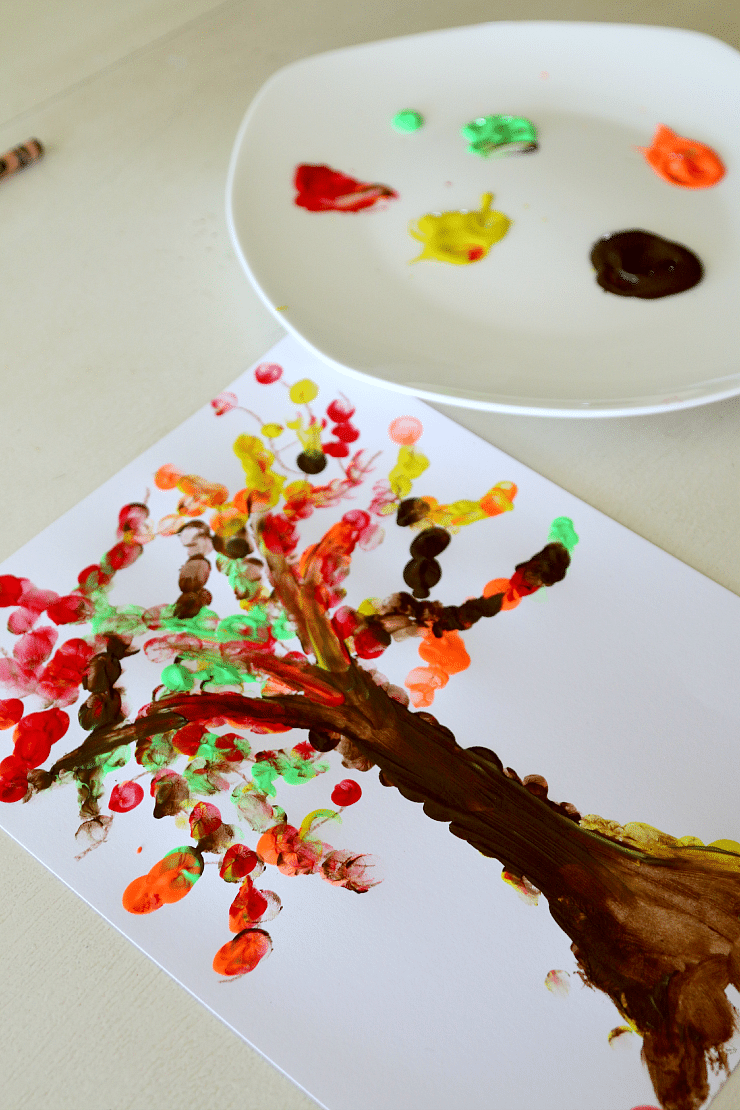 And my version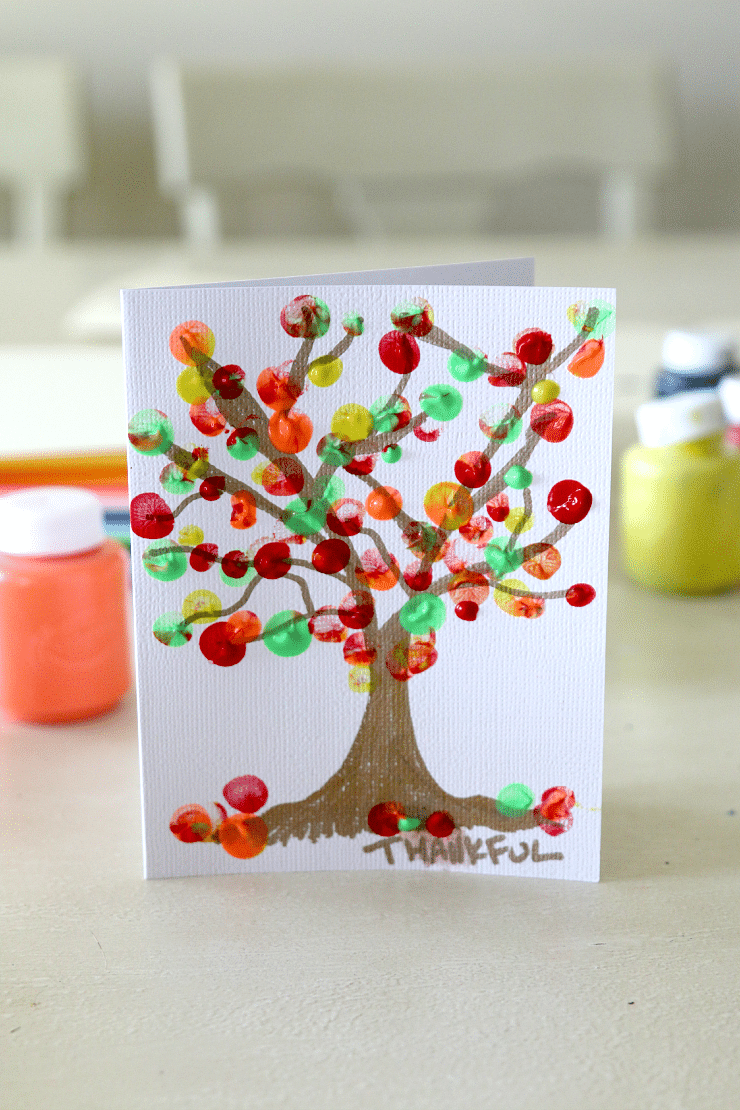 This idea is fun like we did it, for cards and regular art play, but its also great if you get the right kind of paint to put on a bag, a towel, really any type of gift to give to a grandparent or loved one.
And secretly I am happy that Halloween crafting is making way for FALL crafting. Do not forget to follow all my Thanksgiving Saves and Projects on Pinterest.
Woot!
Trisha