This year we haven't carved a pumpkin.
With a 3 year old in the house, I suppose we have been finding alternative ways to decorate and have fun without carving. While this "no carve pumpkin decorating" craft isn't rocket science, I wanted to inspire you to just whip out the paints and let those tiny fingers do the decorating.
You can do this alongside other fingerpainting fall crafts and the white pumpkins are a perfect size for small hands and create a clean palette for all colors
Fingerpaint a Pumpkin
Need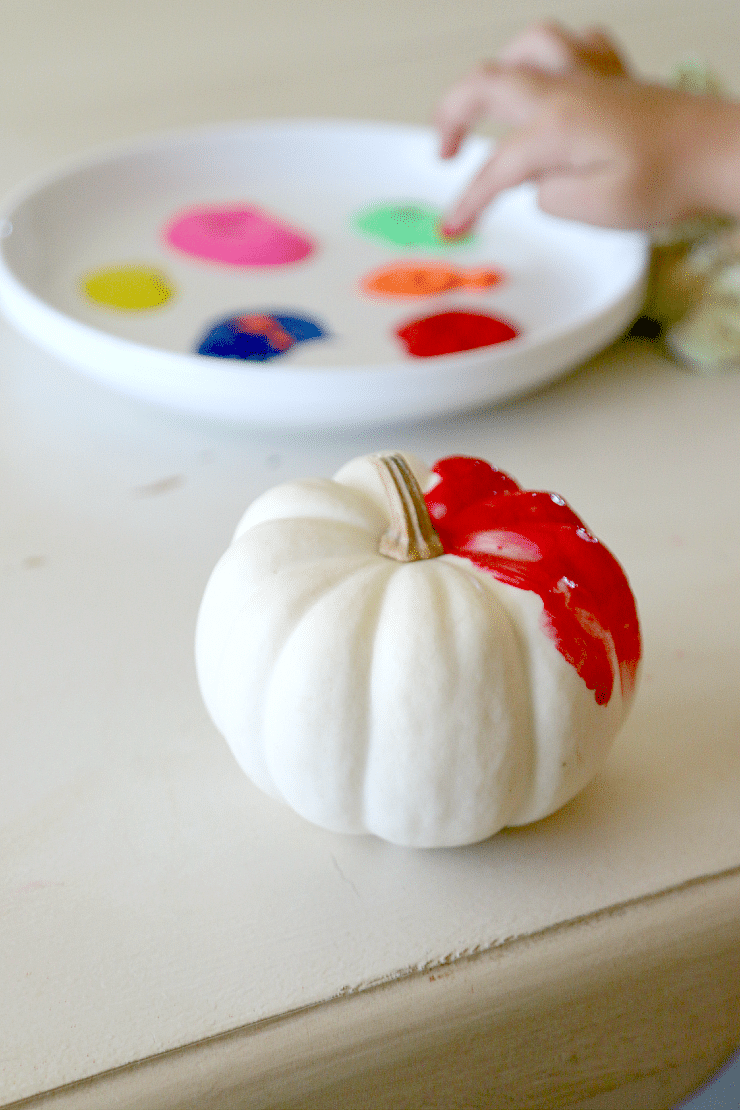 Phoenyx fingerpainted this one all up!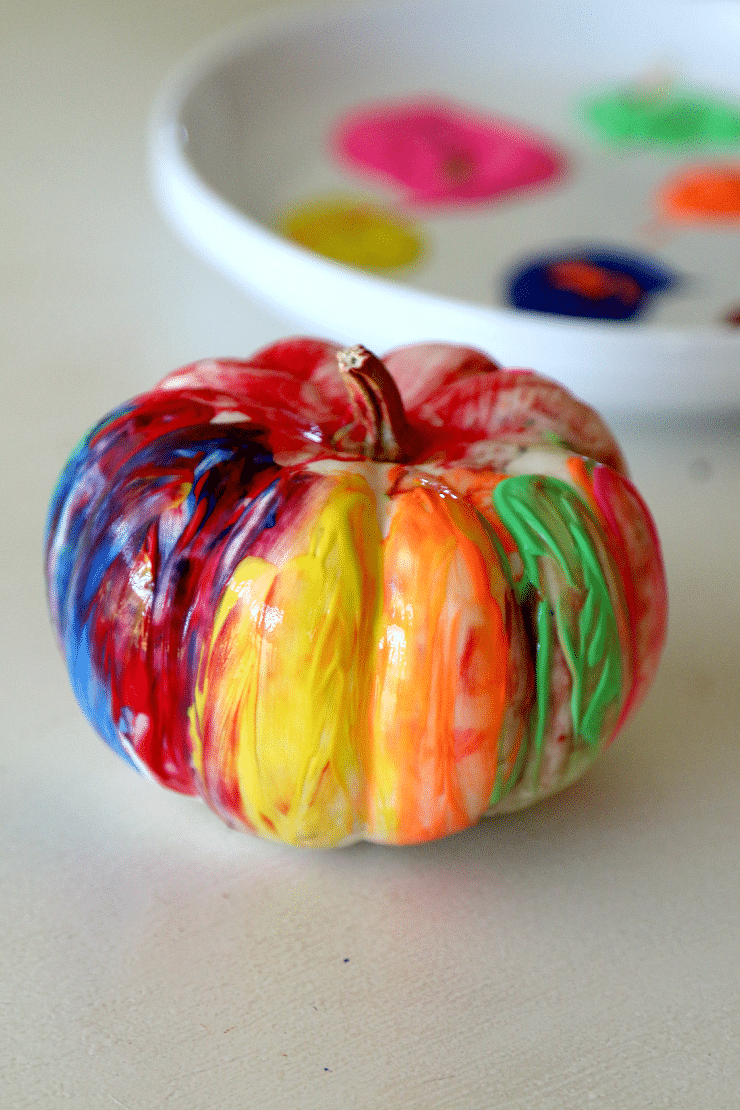 Once it was dry, it was still very beautiful!
I added it to all the fall decor in the house and Phoenyx is proud of his contribution.
Need more to do why you have that washable fingerpaint out?
Try car track painting or use your thumbprints to create a black cat! Plus I am pinning all sorts of great crafts on my crafty Pinterest boards, so pick one and follow as I would love to keep touch.
Trisha