For the past week I have been really focused on creating a printable…any printable really. I have researched, looked for templates, software, you name it. Turns out pretty much all you can do is hand create one, so that is what I did.
I am very excited to offer you my VERY FIRST Free Envelope printable, perfect for friends, family, or teachers! It's a larger envelope and a great size for snail mail or hand written letter.
Just download from my PDF file which contains all 4 printables, make sure you select 'best' printing. Best to open with PDF Complete (or PDF special edition) to ensure everything is in the right place.
DOWNLOAD PRINTABLE INSTANTLY  BY CLICKING HERE
TIP: Use photo paper for brilliant colors like below!
There are four designs in pretty Valentines Day colors and patterns, with love birds, love pandas, love penguins and cute owls. The colors may vary from what you see here depending on your computer monitor and printer. I printed a few times on "regular" printer paper and it wasn't nearly as vibrant as photo paper.
Free Valentines Day Envelopes

Just print and cut out. I used regular scissors myself taking care to follow the lines. I wanted to get all fancy and do a scalloped top but I figured that would be a serious pain to cut out!

Fold the sides inward evenly, then flip and fold up the bottom. Make sure you make a strong crease.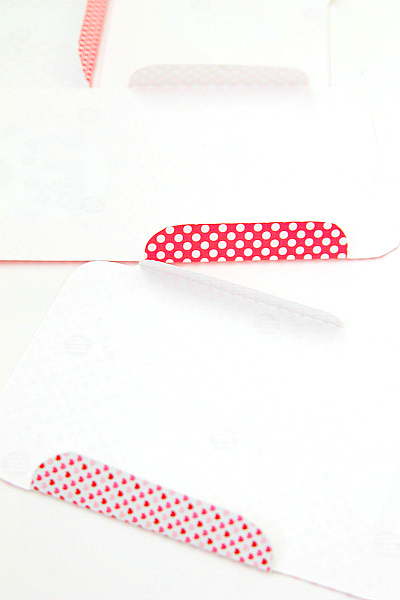 Now all you have to do is fold down the top flap and secure! You can use a bit of tape, glue dot, or get creative and hole punch the flap and the bottom and insert a little string and tie with a bow.
I also left a little place in the front to write the name of the recipient.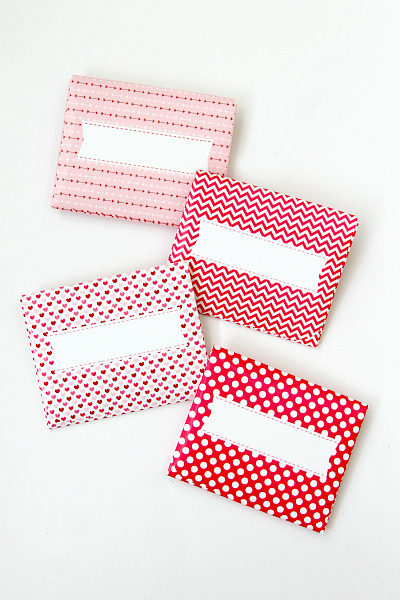 Now this is my very first printable, so if you like it and it helped you, let me know! I am happy to make more or even little cards to insert into these envelopes as long as you don't judge me too harshly. (Update: Check out my newest printable here for Valentines Day Fortune Cookies!)
🙂
Make sure to pin for later!
Trisha
Do you love Valentines Day Crafting as much as we do?

We have great full picture and DIY tutorials (denoted with a

) or you can check out some of our amazing blog resources for tutorials from other talented bloggers!