This week I have been racking my brain for cute pencil topper ideas. I sorta love the idea of passing out valentines pencils instead of just cards and letting my daughter make something makes her happy, so its win/win. Originally I really wanted these Pinwheels to actually turn when you blew on them but that requires a specific type of fastener and unfortunately I bought ones too small for my needs….instead I am going to give you the concept of this Pinwheel Pencil Topper and then if you choose to get all extra crafty and make them spin, its all on you.
Keep in mind that while I show you these fun ideas they are meant to be inspiring and give you a picture tutorial on how I created it. I am not a perfectionist and I often craft and take pictures at the same time so I learn what works as I go myself.
Lets get started: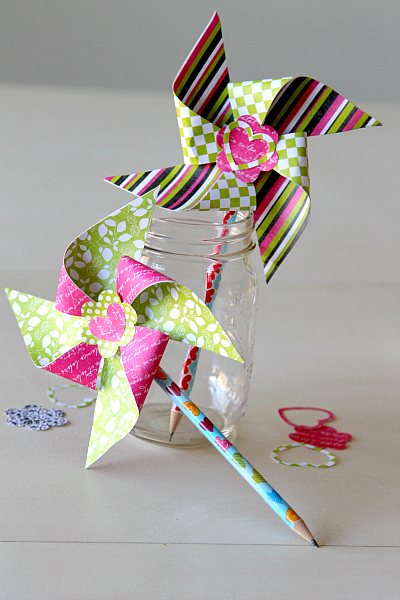 Pinwheel Pencil Toppers
You will need
paper cut into a perfect square (even on all sides, you decide how big you want the pinwheel)
hot glue (you can use double sided tape, I prefer hot glue because its fast to dry)
pencils
scissors
ruler or straight edge

 The paper I chose to use was not a perfect square (more like a rectangle), so I cut it and used a plain old white envelope to measure it out. I decided to use printed paper so after they were measured, I glued them to each other so the print side was showing out on both sides. You can use solid paper if you prefer or get extra creative and put 4 boxes together to put tons of colors in your pinwheel. You could also have your preschooler color a paper and then cut them up into pinwheels so they can participate.

 Take your ruler and put a light line in pencil from corner to corner making an X.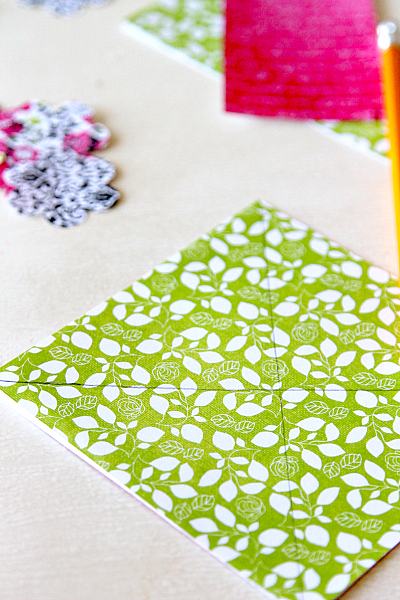 Cut on your lines starting at each corner to center, but stopping right before center.
 I used double sided tape to then secure each part of the pin wheel down. Going around your pinwheel and using the same fold each time, bring one side of your triangle point to the center of your paper and secure. Do this all the way around. You should be able to see the pinwheel form.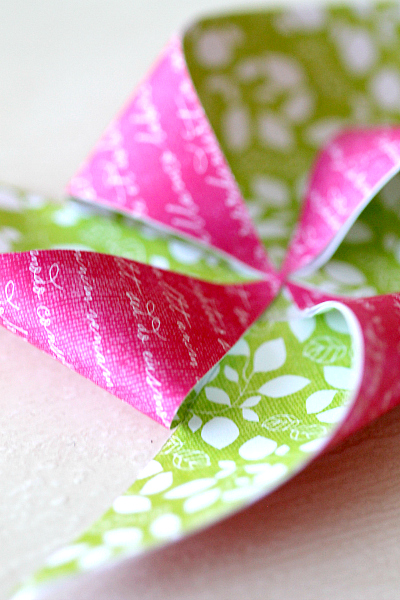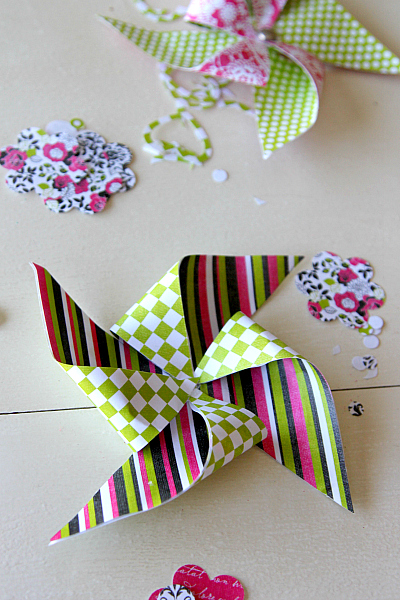 Because I made this a pencil topper, I chose to put a small backing and glue on either side, leaving just enough room to slip a pencil in securely.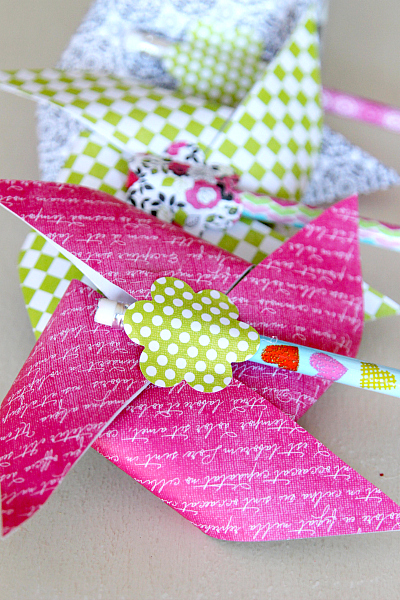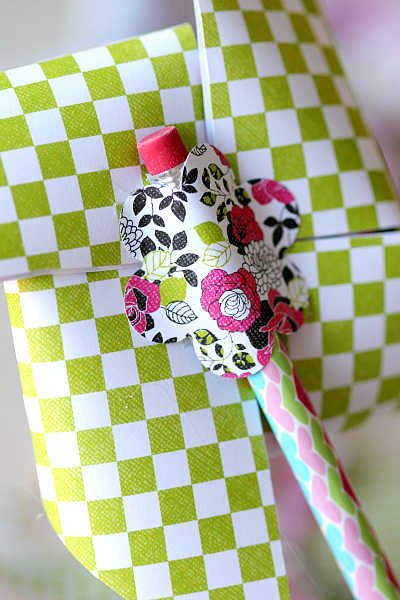 Now all you have to do is decorate! I added some hearts on mine as I will be using them for Valentines Day. Other ideas would be to add feathers, rhinestones, pictures of your child – let your imagination be your guide!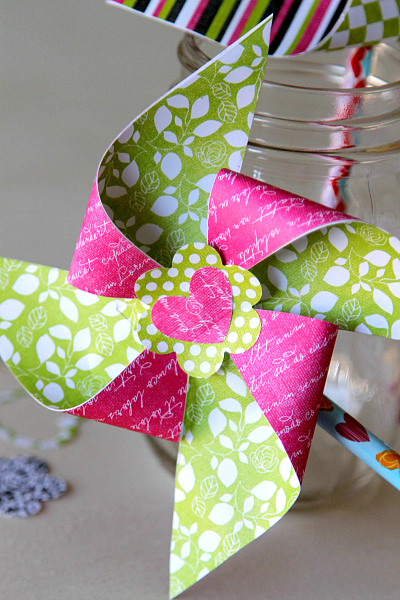 If you do choose to make yours spin, make sure you get a fastener large enough to go AROUND the pencil. I made the mistake of picking up a little too small. All you would need to do is use a hole punch in the center and push through, then wrap the back around the pencil…then blow!
(they look like this)
My spouse suggested you pass your Pinwheel Valentines out with notes that say "You Blow Me Away, Valentine!"
So cute.
~Trisha
Do you love Valentines Day Crafting as much as we do?

We have great full picture and DIY tutorials (denoted with a

) or you can check out some of our amazing blog resources for tutorials from other talented bloggers!