Super fun free printable scavenger hunt below! With summer just a hop, skip, and jump away, get your kid or kids excited about a backyard adventure, camping trip, or camping themed birthday party with this one of a kind FREE outdoor scavenger hunt printable!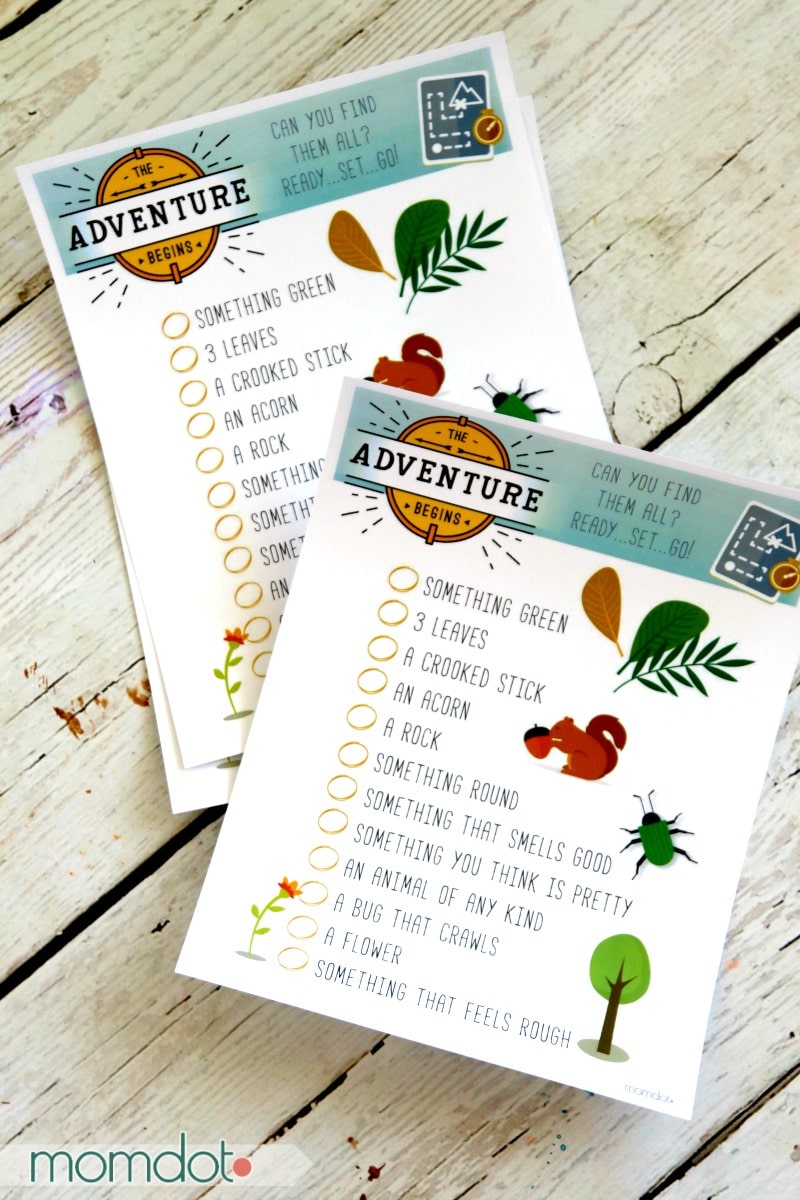 Printable Scavenger Hunt Nature List
DOWNLOAD SCAVENGER HUNT HERE <<<<<<- You can print off by clicking this link.
How to print this FREE Printable
Printable quality is largely dependent on the printer
you use. This printable PDF file is high quality, but if you want your images to print sharp, must be printed on a laser printer on cardstock. Now, let's be honest, when handing things to a child, does it really matter?
Probably not when it comes to a scavenger hunt. But since many people ask, I thought I would mention.
This scavenger hunt printable also belongs to a larger Camping birthday party set that I have and will be sharing on the site! I will be linking up each download so you can combine to make a perfect camping birthday.

DOWNLOAD SCAVENGER HUNT HERE <<<<<<—————————–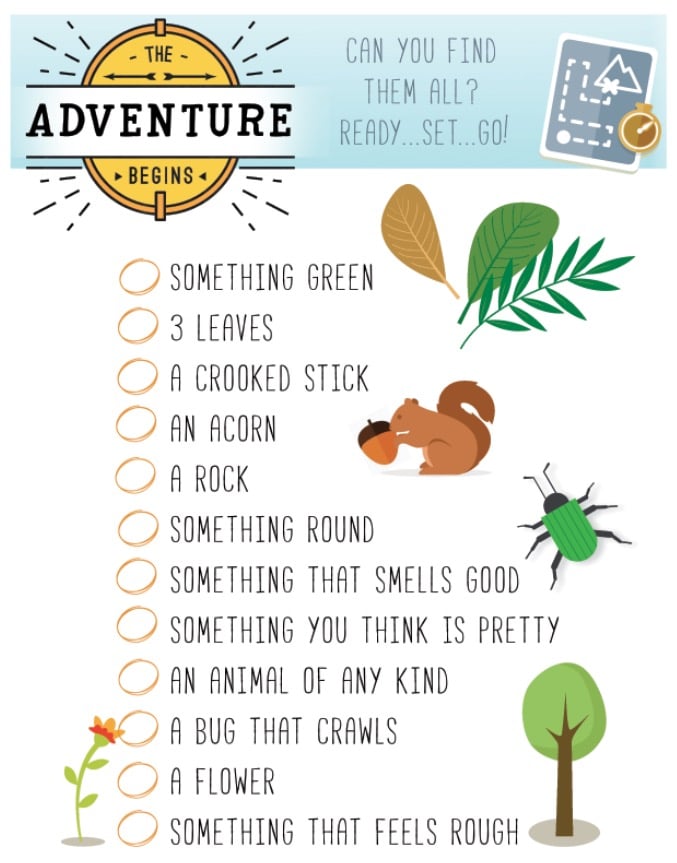 Stay tuned for the release of ALL my camping Printable party pack!  I have Birthday Party Invites, Thank you cards, Water bottle covers, stickers, cupcake toppers, and of course this game.
This scavenger hunt printable is perfect for a camping-themed birthday this summer.