A few weeks ago I gave an idea on how to make applesauce bites and use those pouches of baby food that you have in your pantry for a tasty treat that didn't involve a messy spoon. You can read that post on How to make applesauce toddler bites here and How to make Fruit Leather for Toddlers here.
Now they were such a hit with Phoenyx that I wanted to make larger more Popsicle type frozen treats and use up the rest of the pouches in my cabinet, so here is what I did.
I hope it serves as some inspiration for your cabinet!
All you need is a silicon pan.  Any shape will probably do and I own a heart one. Here are some Silicone Pans On Amazon
.
I added my squeezable pouches in (I layered two flavors here):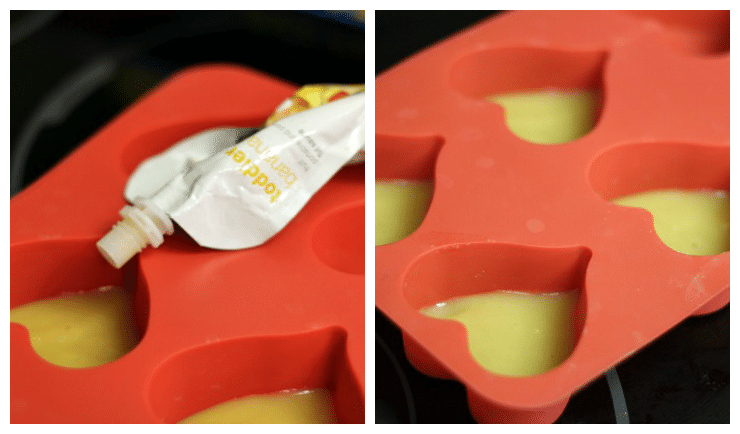 Put the pan into the freezer till they were solid ( this took a few hours, but will ultimately depend on how much food you layer) and then I popped them out. They come out super easy!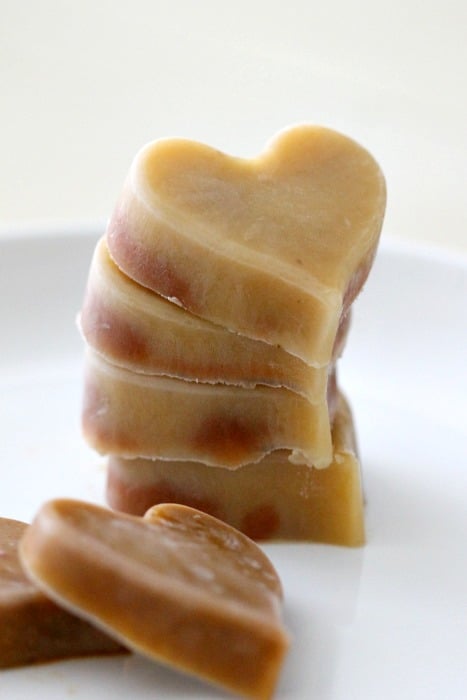 Now another way to do this would be to add little Popsicle stick handles in them or even use a thin apple slice (or carrot, celery, etc) as a handle so your child can pick it up without getting their fingers cold.
These frozen treats are a great alternative to grocery bought ice cream and you can control the fruit or vegis and it tastes just as good! They're also nice for teething babies. And if you have a pantry full of left over baby food, it helps clear that up as well.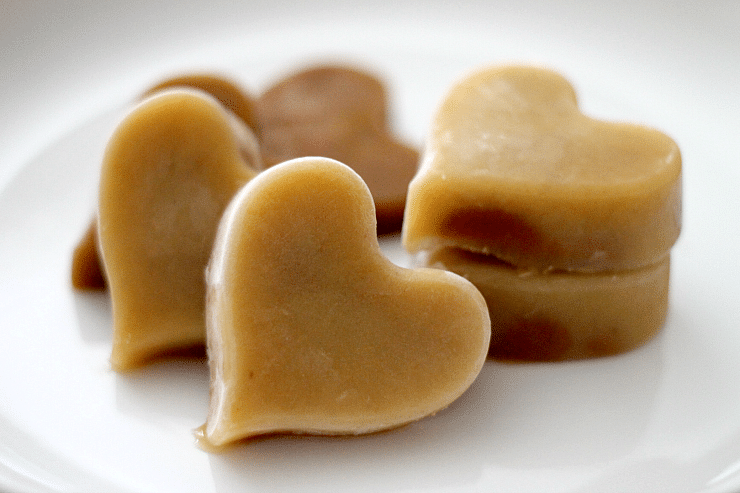 ~trisha