Friday night we finally planted our indoor herbs and created our inside living spice and herb garden to help with fresh cooking! But I have to tell you that I hate these little informative spikes that go into planters.
Yes, they do serve an important purpose but they are dirty and ugly.
So a quick trip to hobby lobby found us a better solution. I have to give credit to my spouse who found these .99 cent mini chalkboard signs with tiny ropes that were perfect. We purchased 4 and a set of colored chalk markers (the chalkboard markers were $11, but I used a 40% off coupon!).
I wanted to do chalkboard signs because who knows when I will tire of a specific herb and be ready to change it out (or kill it), so I wanted to make sure that it was a quick fix to change the sign.
Because our planter box is wooden, all I needed to do then was hammer in 4 small nails below each plant.
The whole project took under 5 minutes!

Then I labeled each sign and included the instructions for sun on the back!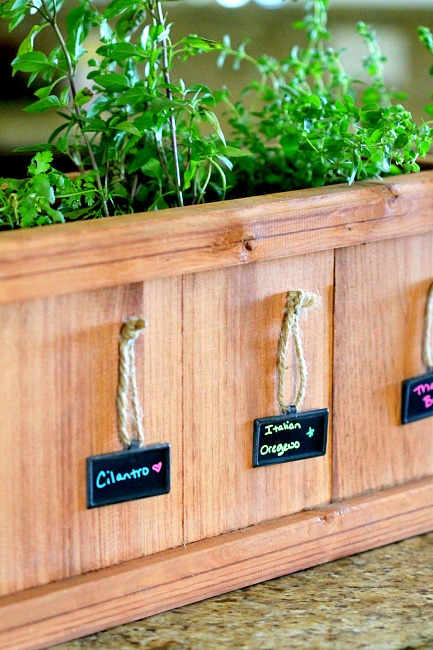 Voila!