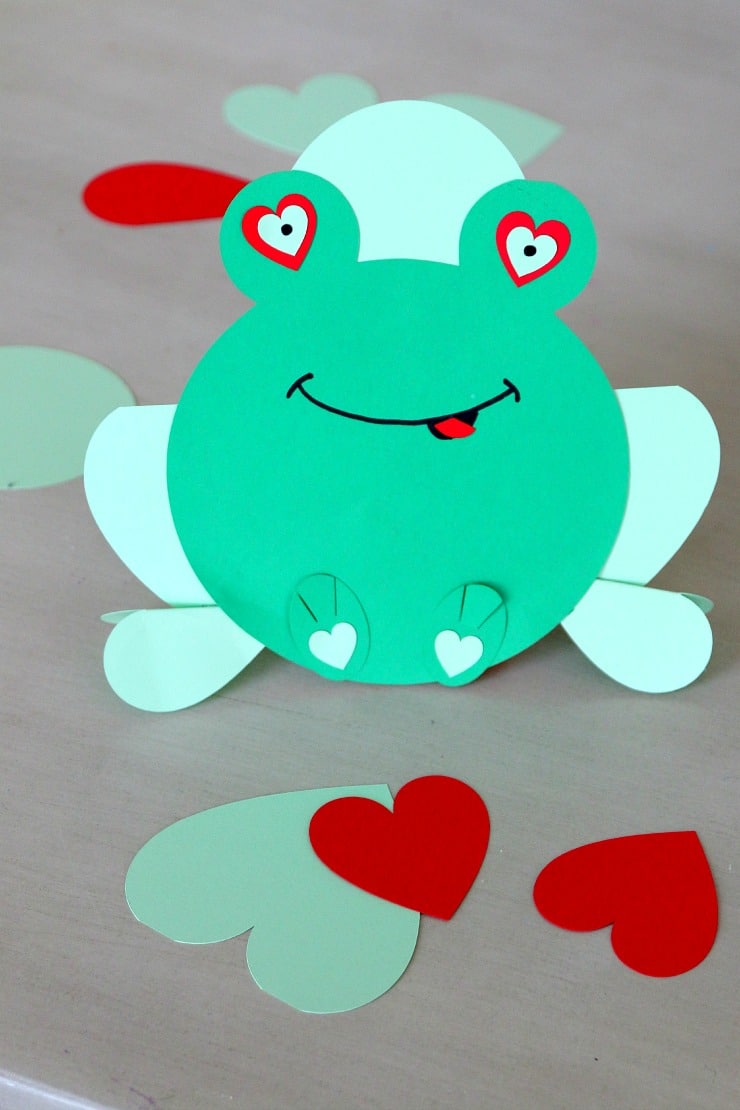 Good morning everyone!
I am coming to you this morning hot off the press of an adorable Valentines Day frog paper craft that I hope you enjoy making with your little one as much as I did! Perfect for homeschool, preshool, or just a rainy Saturday, all you really need is a variety of stock papers, scissors, and glue!
Now because I really want to help you out, I created a downloadable Printable PDF that you can just cut out which will give you the Froggy Face template OR if you have a Silhouette machine, the cut file is here to make it even easier!  Speaking of Silhouette, I am thinking of opening a full new category to add all my creations in! I seem to making everyone quite a bit of freebies lately- which I love to do.
Make a Frog Papercraft
Directions: In addition to Printing and cutting your froggy face and feet out on the cardstock of your choosing, also cut out 2 large, 2 medium and a bunch of small hearts. These will be your legs, feet, eyes and random decoration on your froggie.
Now on to assembly! What I did was take the two LARGER hearts and cut them in half. I added them on either side which are the legs. In the picture you can see that I am cutting a large RED heart but my frogs legs looked odd, so I went back and cut it in a different shade of green.  Then you can take your medium hearts, bend in half and this will be your frog back feet. Just glue right between your leg and your face paper. After that, the rest is up to you! I added a circle behind my froggies eyes to give him some depth, drew on a little mouth and added heart eyes and pads on the feet.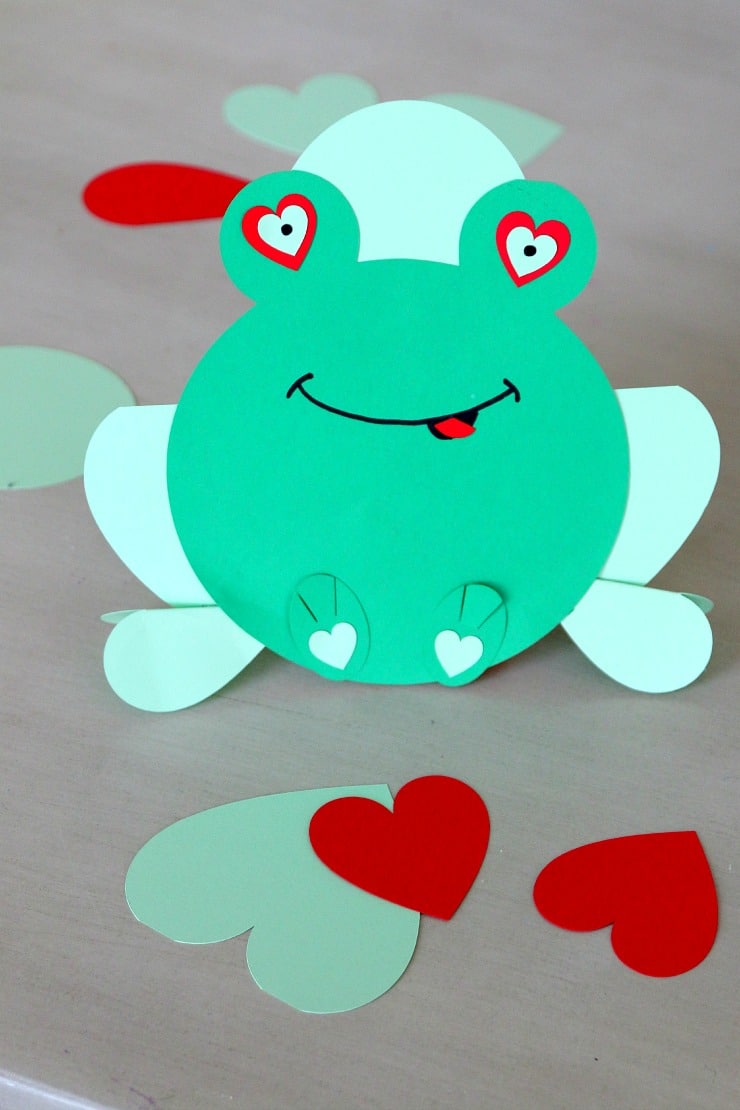 After you are done with your easy frog craft, you can simply use a hole punch and add a pipe cleaner so its easily hung on doorknobs or around a childs wrist!
I hope this inspires you to get out that paper and let this little guy HOP INTO YOUR HEART!
Love this craft? Try one of our many other EASY VALENTINES CRAFTS here or follow all my new crafts on Pinterest!