After doing the post on how to make a fairy wand, I had extra materials that I had bought in preparation and decided to make a tulle wand. Here is a how to make a tulle wand tutorial and a few do it yourself directions that will hopefully inspire you to create for Christmas or even Halloween if you are still looking for an outfit completer for your princess (or fairy!).
To Make this Tulle Wand you will need:
Styrofoam Ball (they come in lots of shapes, I have just used a ball) (2 for $4 at Hobby Lobby)
Straight pins (I used bridal and lace ones) ($1.89 at Micheal's)
Dowel (I used the other half of the one from my fairy wand) ($.99)
Ribbons for the dowel (I got these 50% off at Hobby Lobby yesterday, $1 a roll)
Butterfly or other decor ($1.99 at Hobby Lobby)
Tulle (I had this at home)
The first thing I did was cut my tulle into squares. I actually have tulle from the bolts, so its pretty long. I cut off about a 2 foot piece and cut length wise and stacked them on each other. Then I gathered and cut about every other 1.5 inches so it cut the tulle in long strips. Then I stacked the strips and cut again in 1.5 inches so basically what was left at the end was little squares. I didn't pay too much attention to keep them even and if they are all jagged, its not a problem at all.
Its more about getting them closer to the same size over the exact shape.
I wanted to do my tulle ball in 2 colors, so I cut several preparation piles of tulle squares in two colors. Once you have your squares you can gather several squares at once (I thought 3 squares worked well) and I twisted the bottoms together which form more of a solid piece of tulle to stick your pin in.
Once gathered, stick pin and push into your tulle ball.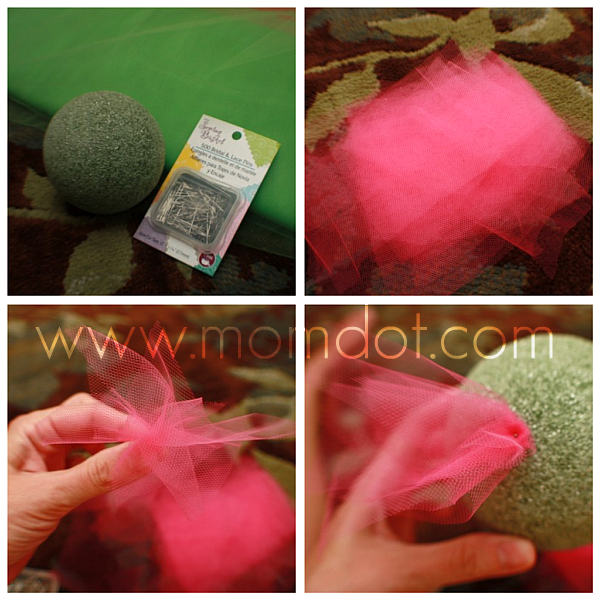 Continue until the entire ball is covered. It took me a few hours watching TV actually to fill it up how I wanted it.
Originally I had pushed in my dowel to create the spot for the wand, but that was pointless. At the end I couldnt even find the spot and had to make a new hole, so dont bother making a hole ahead of time.
Once your tulle ball is done, its time to work on the wand.
I covered mine in hot pink ribbon, dabbing hot glue along the way every few inches to make sure it didnt runravel on me. Then I did a second color to cover the rest of the dowel.
After the dowel was covered, I added some Korker ribbon strings I had prepared before I started.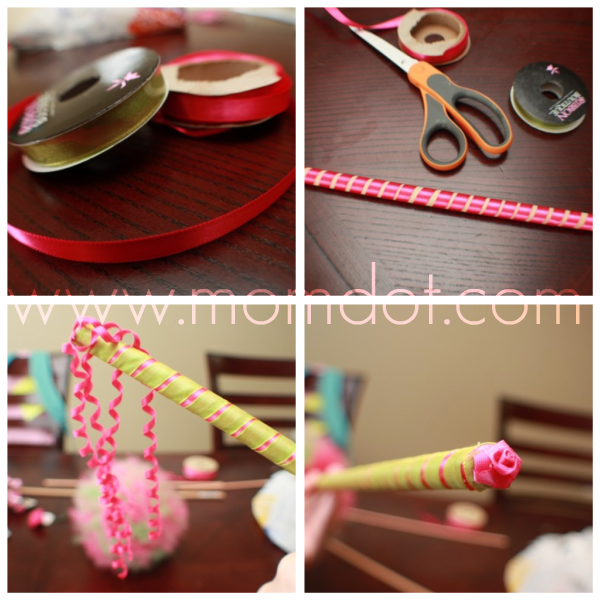 If you don't know how to make korker ribbon (which is curly ribbon), all you do is heat your over to 275 and wrap your ribbon around your dowel, secure, lightly spritz with water over the dowel/ribbon, and bake for 10 minutes in the oven. Once you take it out, its curly. A lot of people put hairspray or other chemicals to make the ribbon stiff, but I generally don't bother.
I added my ribbon to the top of the dowel and then removed some of the tulle to push a hole into the Styrofoam. Once I had the dowel inside the tulle ball, I pulled it out and put some hot glue on the dowel and put back in to secure.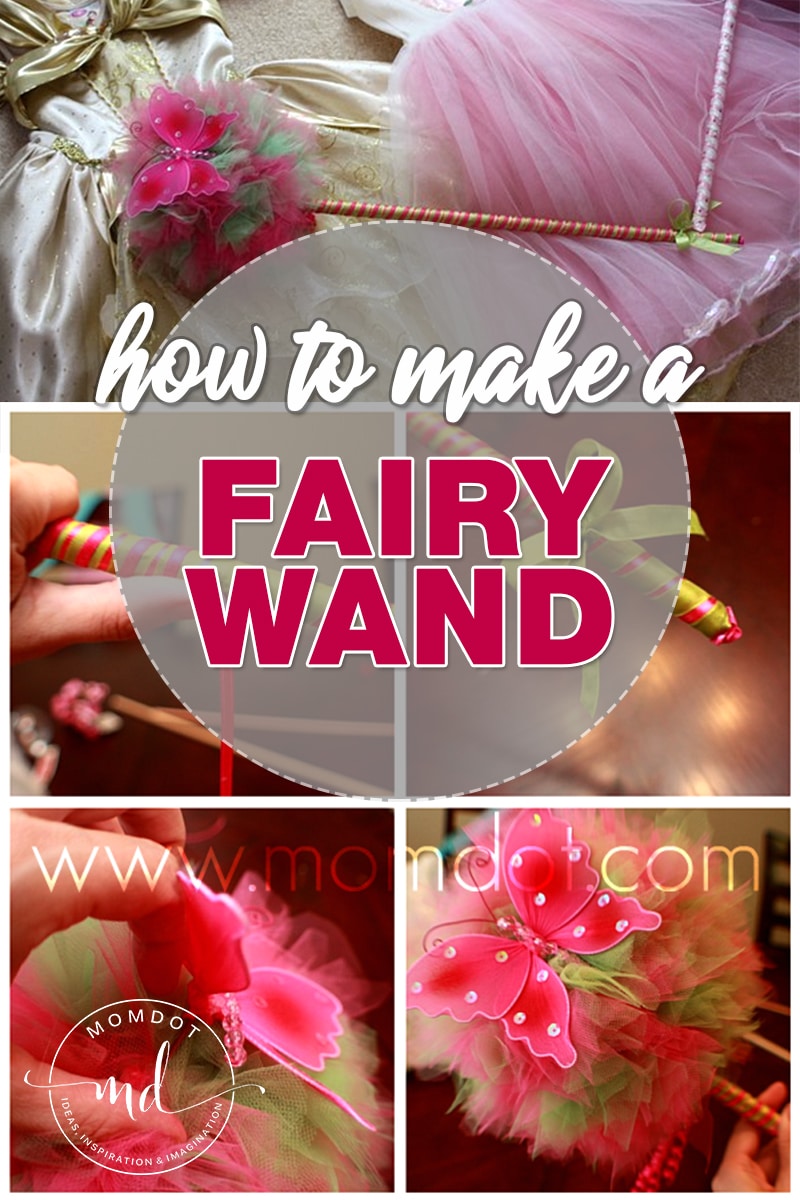 Now from this point on its pure decoration.
I decided to take another strip of smaller hot pink ribbon and wrap around the dowel because it felt unfinished. I then added a small bow decorative bow in matching ribbon on the bottom. I also put a flower on the very bottom of the wand to give it more of a finished look.
Almost done, I pushed in a butterfly, which Charlotte really liked.
Because this wand has stick pins in it (although you cannot see them and they are unlikely to come out) its not really for a child that would be pulling the tulle out.
I would say more like 5 and up, but please judge your child and how likely they are to pull it all apart before you make this kind of wand. You can also check out my How to Make a Fairy Wand post for a hot glued version.
I think it turned out quite pretty! It is also super lightweight because its made with Styrofoam.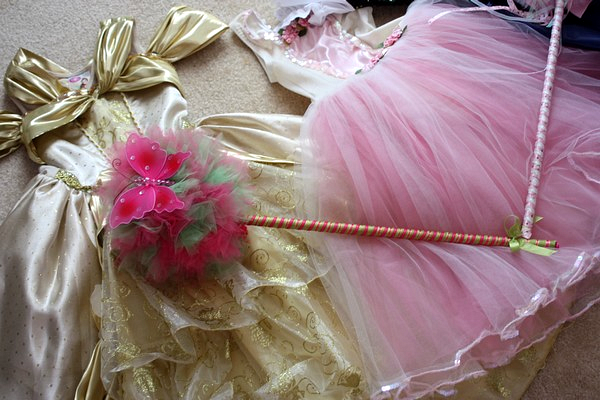 What do you think?
~Trisha