This super easy Hair Accessory Organizer
 DIY is a must have for any little girl. I use this often to keep ponytail holders (pony-O's), hair-bows and headbands in one neat place. Scroll down to the bottom to get a Printable Version of this DIY  !
---
 Before you get started! If you need a great place to get a stretched canvas
to make this, I found one.
conda stretched
---
How to make a hairbow holder
 How to make a hairbow holder (tutorial and do it yourself project):
What you will need:
Hair Accessory Organizer DIY Instructions
The first thing you do for your  Hairbow Holder to make this DIY Hair Accessory Organizer is to cut your material and put your canvas on top of it. I chose to use hot glue gun
because its what I had on hand, but you can secure with staples as well if you have a staple gun. I folded the edges so they were even and hot glued down.
Continuing all the way around, I did the top and the bottom and then secured the sides much like you would a Christmas package.
The next step is to prepare your ribbons (If you want only a hair bow holder, you can do a very easy design where you stripe all your ribbons down in a row and secure. Make sure they are long enough to go to the back side and hot glue or staple down.)
I first put on my hair bow holder ribbon and then centered the rest around that. I decided to make a headband ribbon, which is a design I use for my hair-bow holders. I took a long piece of grosgrain and putting a dab of hot glue every 1.5 inches and laying the other half down to secure it. This essentially leaves you with a ribbon with "holes" in it more or less that you can drop a headband into it.
Now to prep the pony-o holder, I took a satin ribbon and doubled the length I wanted it to be and cut. So if I wanted a 2 inch down, I cut a 4 inch ribbon. I sliced up 2 pieces of Velcro and glued onto the ribbon so when the ends connected, the Velcro stuck together.
I tied a bow and placed on the top to give it a finished look.
After that, its just about doing a layout on your canvas and putting together. I went through several design layouts before I found one that worked for me. Originally I put my headband holder on the bottom and the pony-o holder on the top, but decided I need more space to hang the pony's, so I took off and redid.
Just get creative with the hairbow ribbons that you have and think about the space you need so you don't crowd them. There really isn't a point to taking them out of the drawer so they don't get smashed if you just smash them up again.
TIP: While I didn't finish the back (I left the canvas open), you can always cut felt the same size and hot glue or staple down so its a nice smooth back.
Crafting your own fashion doesn't get any better! I find that it all relates because what I cant find to fit exactly, I just make. I hope they are helping someone fru-fru up the little girl in their life!
Don't forget to check out these other crafting posts on momdot: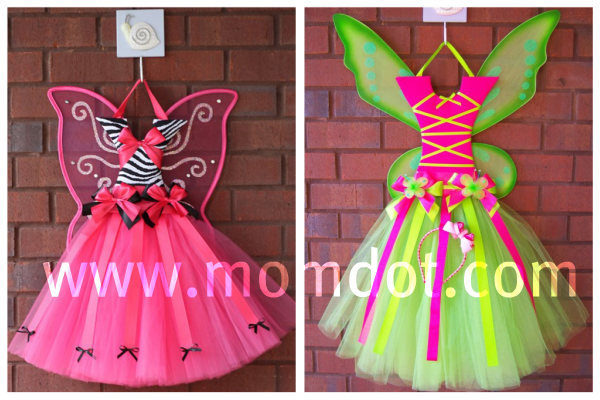 As always, leave your pictures or links if you create something or the tutorial helps you out!
~Trisha