A few weeks ago TruMoo, in celebration of the Limited TruMoo Chocolate Marshmallow milk, challenged me to share with you what our family did to warm up over the winter.
But let me tell you a secret (or not if you read this blog)- I live in the South. Even on our coldest days I defy all odds and check mail in my flip flops. Yo our cold days are few and far between. That doesn't mean that when its cold we don't find things to occupy our time that isn't outdoors- we just don't get a chance to sled and ski and all those things those of you in the colder states get to do.
According to a new survey by Wakefield Research, watching movies tops the list of Americans' favorite indoor winter activities, followed by reading books and playing games. The top outdoor wintertime activity for Americans is building a snowman, followed by starting a snowball fight and sledding
See- nothing we can do.
So what *do* we do when its cold? We craft. We bake. We cook. We make things up in the kitchen. And today was one of those days. I thought to myself…'I wonder if we could make homemade chocolate?'
Like…from scratch.
Could we take our TruMoo chocolate milk and make magic? Is it even possible?
It is and we did.
Make Homemade Chocolate with Chocolate milk
While this isn't your standard "keep warm with hot chocolate recipe" this is one you can  in ALL weather.
And truthfully cookies keep me warm year round. 
What you need:
2 cups cocoa powder
3/4 cup butter, softened to room temperature
3/4 cup sugar
2/3 cup TruMoo Chocolate Milk
1/4 teaspoon salt
1/4 cup powdered sugar
1 cup water
A few notes first- this type of chocolate is for truffles when cooled and syrup when hot. Its a soft chocolate, not a hard chocolate like you would use for dipping and setting strawberries. This chocolate is a lot more pliable (like a soft Hershey bar). If you want HARD chocolate, you need to follow these instructions but use a double boiler over the water vs adding the cocoa and butter TO the water.
Bring your water to a simmer
Mix the cocoa powder and butter together in a bowl
Add your mixture to the water, stirring quickly and then remove from heat once fully absorbed.
Add your regular sugar and your powdered sugar to the bowl and mix. Add salt. Mix. This consistency will be like frosting.
Now add your TruMoo milk- as you mix it you will notice that the chocolate will now start to thin out.
Once its mixed up, you are good to go. You can pour your chocolate in molds, dip into cookies or apples or drizzle on desserts! You did it! Homemade chocolate!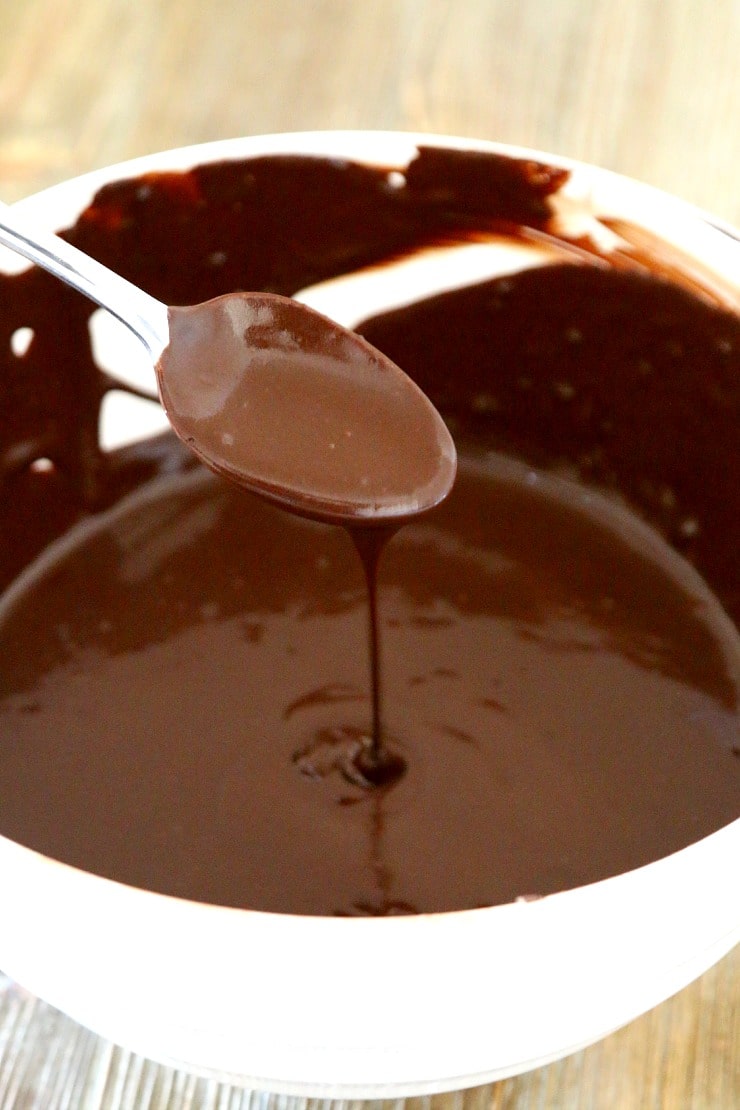 As you know there are tons of chocolate flavors out there. This is a basic recipe meant to be built on and will give you a slightly dark and rich chocolate flavor (fully dependent on the cocoa powder you choose to use), but nothing is stopping you from altering the recipe to create something even more unique! I found that making it with the TruMoo Chocolate milk even more chocolaty, which I love!  It may not be cold outside, but that doesnt mean I cant curl up with a good book, some chocolate cookies, and a blanket.
Now get yours!
Limited Edition TruMoo Chocolate Marshmallow milk combines your favorite chocolate and marshmallow flavors into one ready-to-serve drink. Like regular TruMoo, TruMoo Chocolate Marshmallow milk is made with wholesome low-fat white milk, no artificial growth hormones or high fructose corn syrup, and is brought to you by your trusted local dairy. TruMoo Chocolate Marshmallow milk is available in the dairy case at grocery stores now through the end of February 2015
For more information about Limited Edition Chocolate Marshmallow milk or other TruMoo flavored milk varieties, please visit www.TruMoo.com.
You can also find TruMoo on Facebook, Twitter and Pinterest.
~Trisha