Glitter and Modge Podge: I see it in crafty craft sites everywhere.
It seems like everyone has figured out how to make these two melt into some sort of amazing greatness. Me? I am just happy to find a reason to USE the gallons of glitter that are sticking all over this house. Originally I saw a picture of a glitter bowl out there in social media. I really wish I knew who to give the credit to, but please know that sticking glitter on a balloon doesn't belong to me.
I am just a craft testing bystander.
Here we go:
Valentines Day Glitter Bowl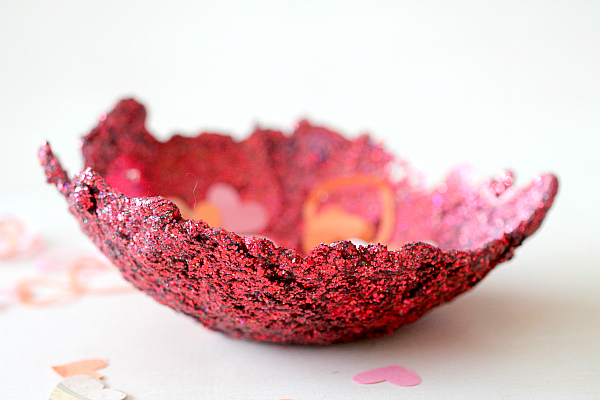 You need
Hoards and Hoards of Glitter
Modge Podge
Paintbrush
Balloon

Blow up balloons and sit inside a bowl: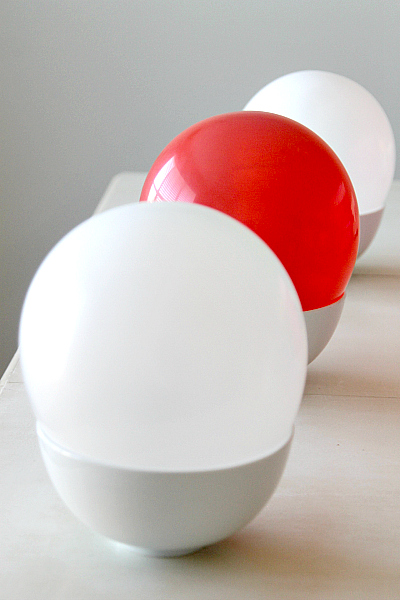 Mix together a crap ton (that's an official term) of glitter and modge podge. There are not measurements here because its really going to depend on the size of the bowl you are making. It needs to be fairly thick though.
Like so: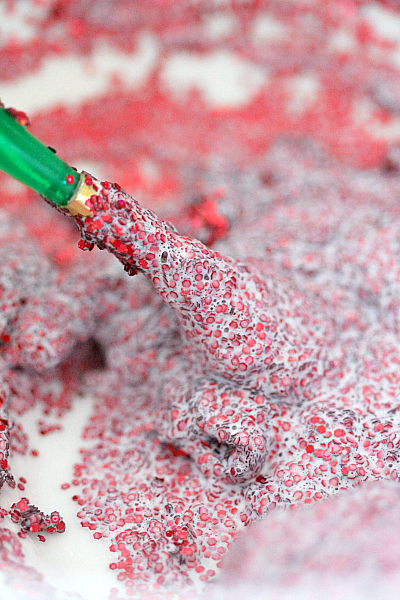 Start adding to your balloon in small quantities working around the balloon and shaping into the bowl. How far you go down will depend how large you want the bowl. No part of the balloon should be showing through so fill in all the holes. To be perfect honest, I ran out of modge podge half way in so my bowl wasn't as tall as I wanted.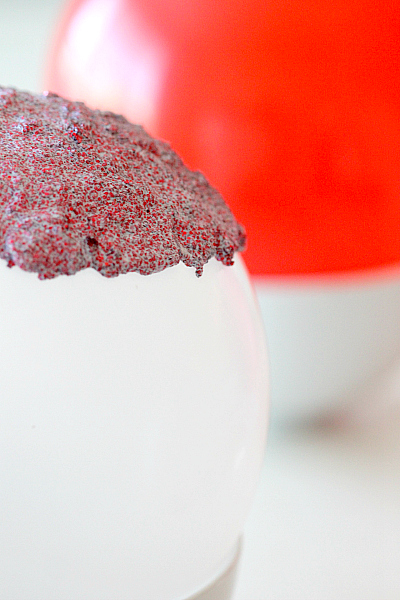 Let the balloon dry. This took about 24 hours for me but depending how large and how thick your bowl is, this may take longer. Do NOT get tempted to remove it before its time.  As it started to dry, it looked less and less like glue and more and more like glitter.
If you are wondering about the balloon in the background, I also tried one with confetti. Its taking a bit longer to dry so as of now its not available to show yet.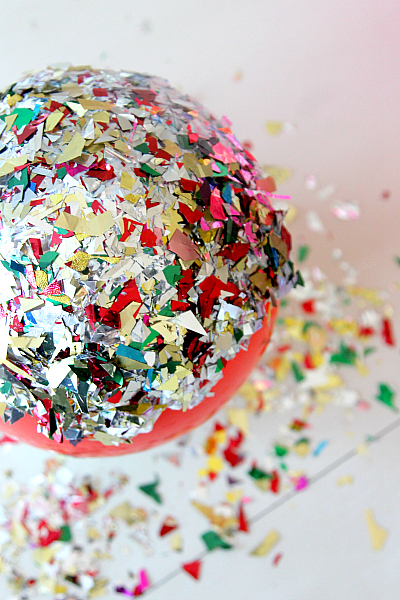 After the glitter goo is completely dry (again, may take a day or two!) you can pop your balloon. I cut a hole at the base so it slowly shrank. It made a cool sucking sound as it separated from the glitter.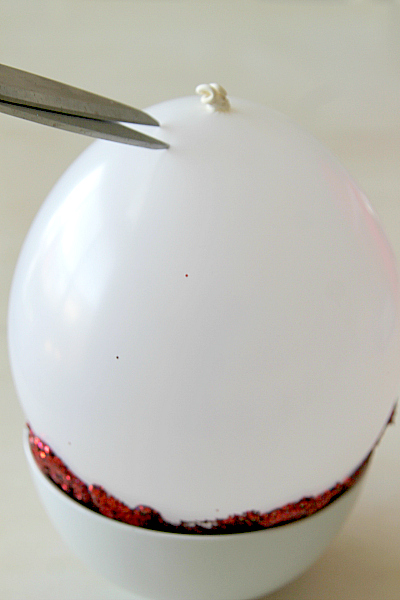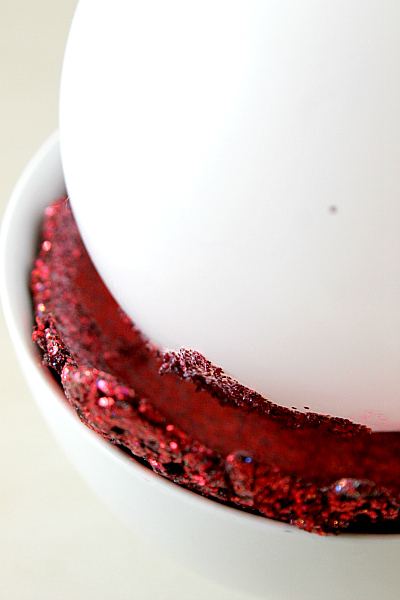 My bowl was flexible a bit and looked really cute. Ideally I'd like to try this craft again and fill the balloon all the way up the sides so I could sit a plant in it.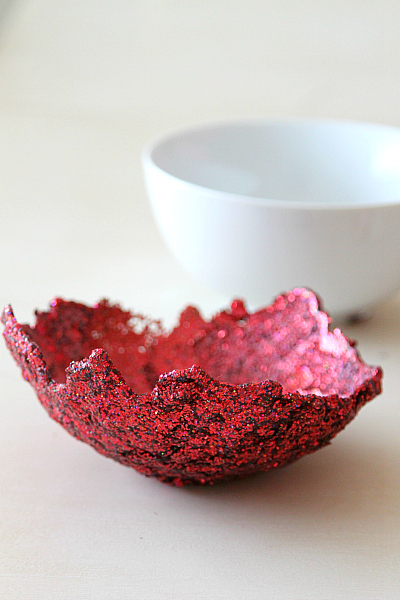 Want to follow along with more Valentines day crafts? Follow my Pinterest Board here!
Do you love Valentines Day Crafting as much as we do?

We have great full picture and DIY tutorials (denoted with a

) or you can check out some of our amazing blog resources for tutorials from other talented bloggers!