I love being inspired by all the other ideas out there and when I saw Paula Deen make cottontail cones for party favors, I knew it was a totally fun idea that I wanted to try. Perfect for parties and especially perfect for little hands (without the melty mess), No Cream Cones are a fun way to jazz up the party, without the heavy dairy.
Now there are many ways to make these, but all start with an ice cream cone. I love the sugar cones because first…delicious and second, adorable. But you can also use the cake cones that stand on their own and I saw recently, come in a variety of colors, which is also super fun. No matter what, this is not even classified as a recipe, but more of an inspiration for some future fun.
You need
No Cream Cones
Cotton Candy (you can make your own at home with a Cotton Candy machine)
Ice cream cones
melting chocolate (any color or flavor)
Simply melt the chocolate, dip the cones, wait till it's cooled and bam, add that sugary goodness!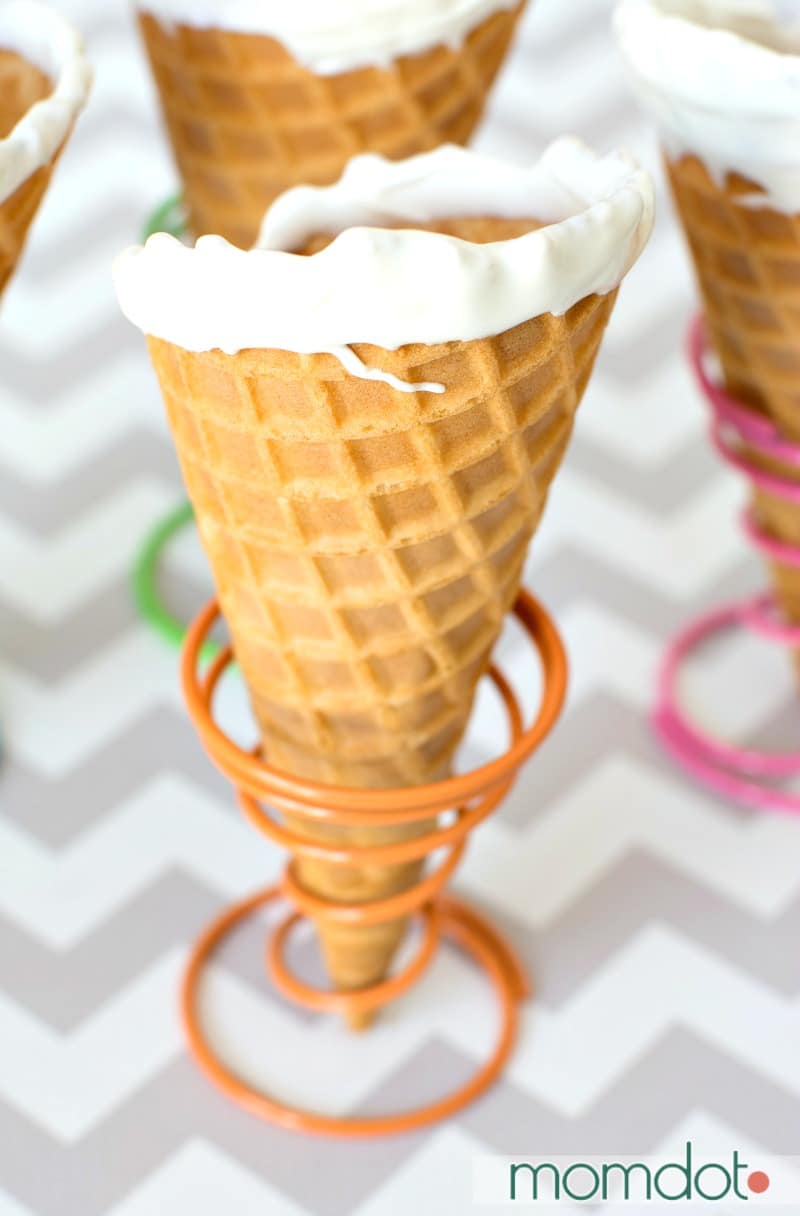 No Cream Cones are great for
Little hands that cannot handle a full on melty ice cream
A girly and glam party
Easter
Spring
No reason, just enjoy a treat!
You can follow me on Pinterest for other inspirational ways to cook, DIY, play with your kids, and everything family.
See another post before you go!
Rainbow Chef Salad – taste the rainbow!~