I am a PediaCare Blog Ambassador
Now that spring is creeping up on us (hard to believe with so much snow in some places!) the rain is going to be setting in really soon. And with rain comes a lot of bored kids around the house. In our house rain generally means no backyard time, no walks, no playing in the sandbox. Even the dog refuses to step outside.  And depending on how your internet and cable is set up, it can also mean no games or curling up for a movie!
If you are creative you can come up with a ton of different ways to have fun. Shaving cream paint is one of our daily favorites (rain or shine!) or you can try your hand at colored spaghetti or oobleck.  I also created a quick and easy In House Scavenger Hunt that you can download, print off, and get to the fun! This is good for kids of all ages. If you have an older kid, just hand them a pen and let them go. If you have a younger kid, you can use the secondary printable to just look for any objects around the house that have a specific color and then write them in.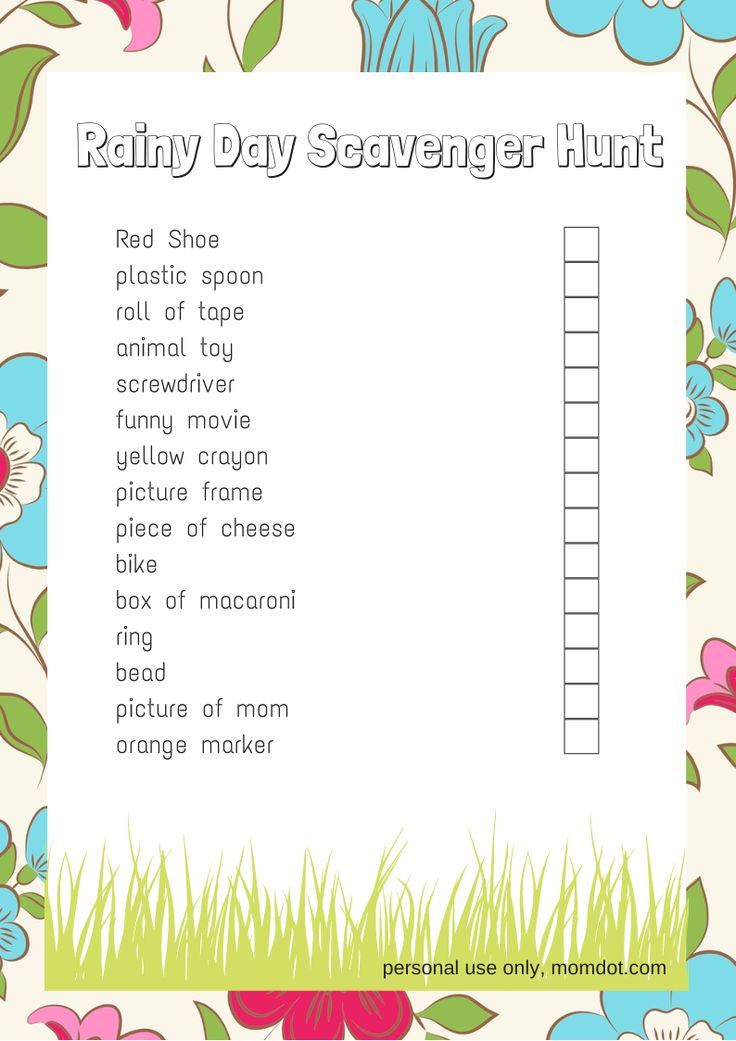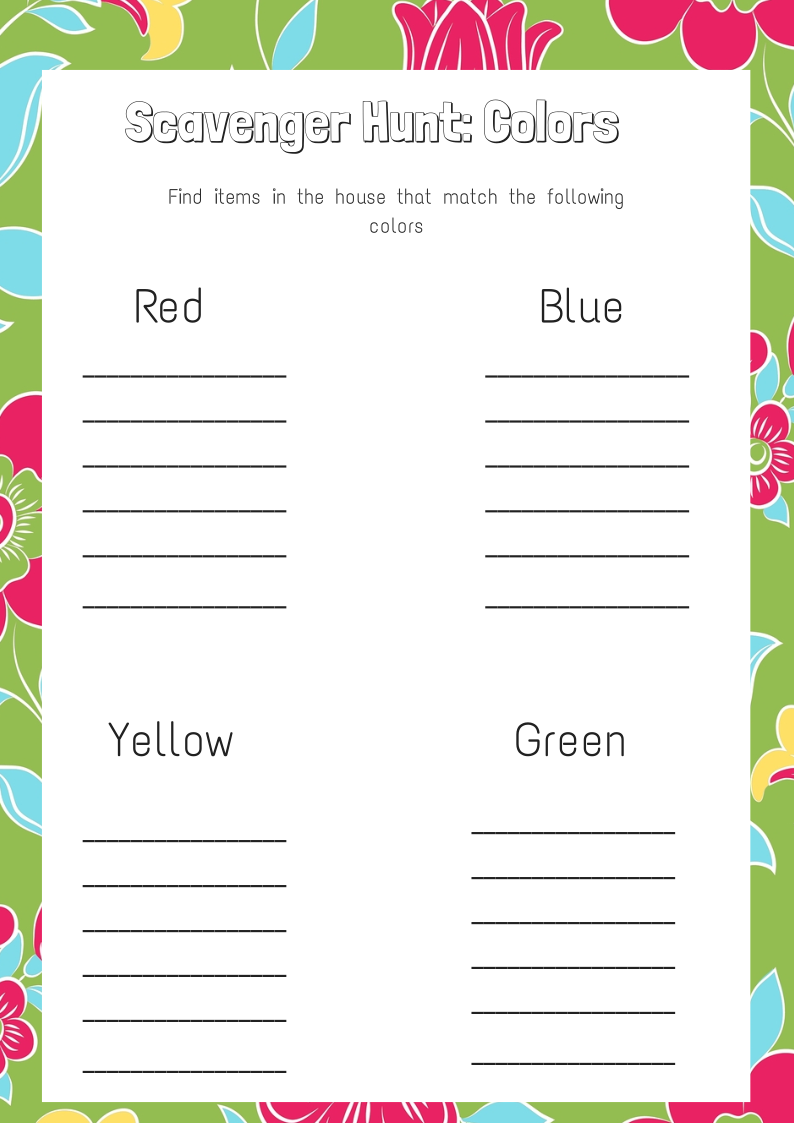 Now you can also use these printables for those days your kids get stuck at home from school being sick, but not sick enough to be in bed all day.
Do you have something you do with your kids when the weather is no good outside?
~Trisha