Get ready, get excited, because once we were asked to share this news by SocialMoms, we knew we couldn't keep it in any longer. Coming to a theater near ewe on Wednesday,  August 5th, and already cleaning up in fantastic reviews, you can take your kids to the family friendly Shaun the Sheep movie! Shaun the Sheep, from the creators of Chicken Run and Wallace and Gromit, is a family friendly flick with a recognizable face.
In fact, right now, Shaun the Sheep is being called "near brilliant" and being hailed as one of the best family movies of the YEAR! I am sure that makes you want to learn more!
About Shaun the Sheep
When Shaun decides to take the day off and have some fun, he gets a little more action than he bargained for. A mix up with the Farmer, a caravan, and a very steep hill lead them all to the Big City and it's up to Shaun and the flock to return everyone safely to the green grass of home.
Inspired by the new movie coming out, I created a Sheep Printable just for you! Download this FREE Sheep printable we made and let your kids color in the "fur" bubbles with markers, paint, daubers, or even glue on cotton balls.
Having a Shaun the Sheep Party?
We made these Sheep cupcakes a long time ago but they are still really relevant and would be a ton of fun. Just make your cupcakes, add marshmallows for fur and then use "Cow tail" candies and eyeball candies to shape into a Sheep face!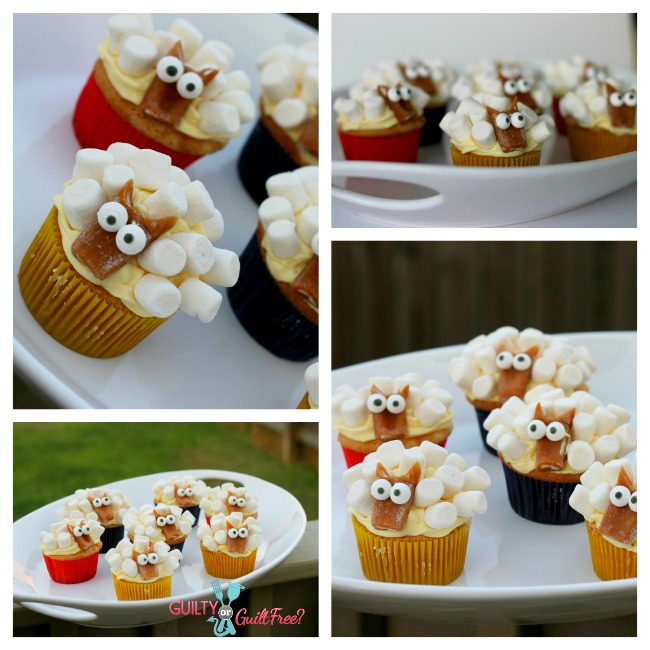 Continue your Shaun the Sheep celebration
Join our Instagram Sweepstakes: Join the Instagram Sweepstakes leading up to a fun #ShaunTheSheepFlock Twitter party on Wednesday, August 5th, from 4-5pm PST (7-8pm EST)
Join our Twitter Party: We want Ewe to celebrate with us on Twitter via the hashtag #ShaunTheSheepFlock
Join us on Pinterest: Repin more of your favorites from Shaun the Sheep
Head over to Shaun the Sheeps web page for more coloring sheets, printables and movie excitement!
Now don't forget, the movie starts Wednesday August 5th, so make sure you plan to be there early and pre-buy tickets for your spot!