I love lip gloss.
Like a lot. 
If you look in my bathroom drawer you will find more lip gloss than any other item. I like the way it feels, I like that I can use it on its own or over a darker color and I love all the colors! Unfortunately my pocket book doesn't like to me to purchase every color just to find "the one" so I wanted to give you a fun DIY craft to make your own Crayon Lipgloss from left over crayons from your kids box.
This is super easy (yep, you novices can do it and nope, I do not always do just kids activities here!), and DIY  gives you the ability to change colors on the fly and stock up a variety of unusual pigments for special occasions. Plus it takes less than 10 minutes so even us busy moms can whip up a batch in no time!
DIY 2 Ingredient Crayon Lipgloss
What you will need
Ingredients to create your lipgloss
Additional items you will need

Pick the colors you want out of your crayon box.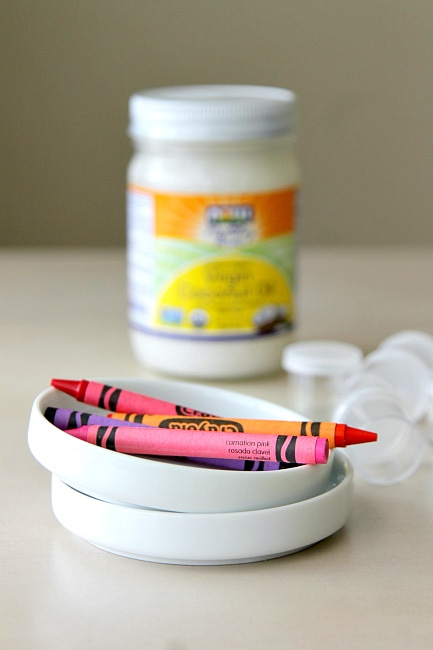 TIP: If I could give you a parental tip, it would be to not to do this around kids so they don't have an epic meltdown over you using their materials.
Chop up your crayons in tinier pieces that make them easier to melt.

Add just enough water to cover the bottom of a pan, place on stove on med-high heat. Then add a small glass bowl or dish to the bottom. The water should not go into your dish. Place your crayon pieces and 2 tsp of Coconut oil in your bowl.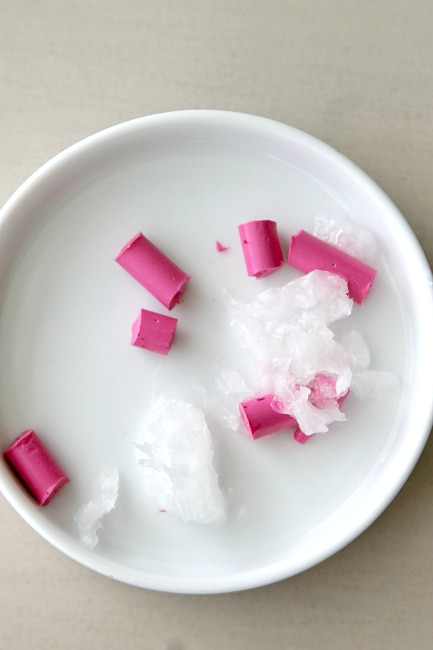 As the water heats up it will heat up your bowl and melt your oil and your crayons together. You can use a toothpick to swirl it around and mix it all together.
Tip: I put a tiny drop of Vanilla Extract into mine to bring out a pretty smell and taste! I'm sure peppermint would go nicely too.
Remove from heat. Here is the tricky part. Remove your bowl from your sauce pan CAREFULLY (its hot!) and then pour into your storage containers. I used a spatula and fork to assist in removing my tiny bowl and then used a heating pad to pour (over my sink) the liquid into my tubs.
Stick in freezer for about 2 minutes to cool down. This will help your mixture turn into a gloss consistency! Pull out and they are perfectly ready to use immediately.
NOTE: This is def fun, but crayons are not food products, so we caution you not to eat them..anymore than you would eat your lipstick. 🙂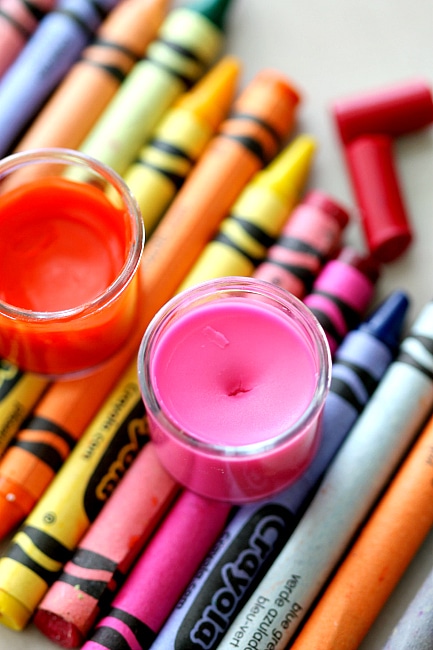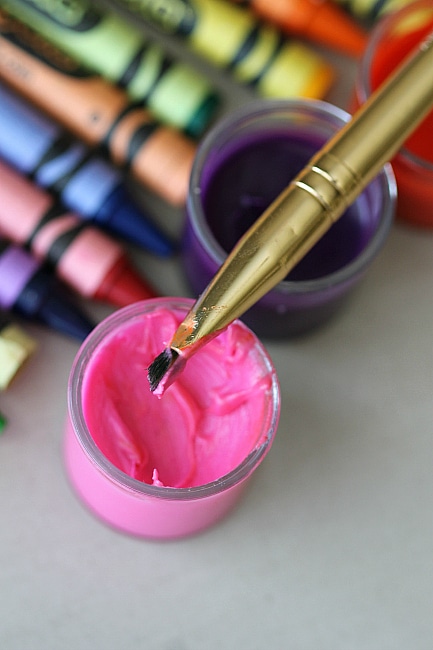 Now you may be asking yourself what does it look like? 
Like this!
Pink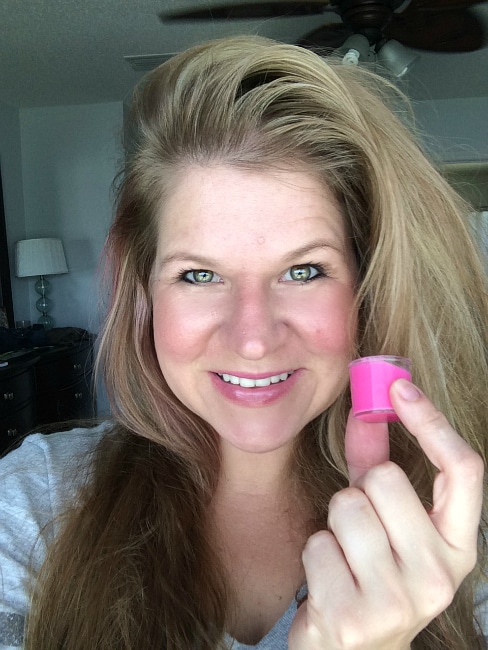 Purple
Orange
Have fun! (need coconut oil, you can get some here!)
PS want to see another thing you Crayon Crafting Activity?
Love girly crafting? Try one of these great ideas below. Just click to visit the next tutorial – Nebula Jar Tutorial :