DIY Nebula Jar Instructions. Learn how to make a Nebula Jar, which is a perfect calming jar craft that kids and adults both will love. Scroll down to read how this galaxy jar is made in this super easy to follow tutorial.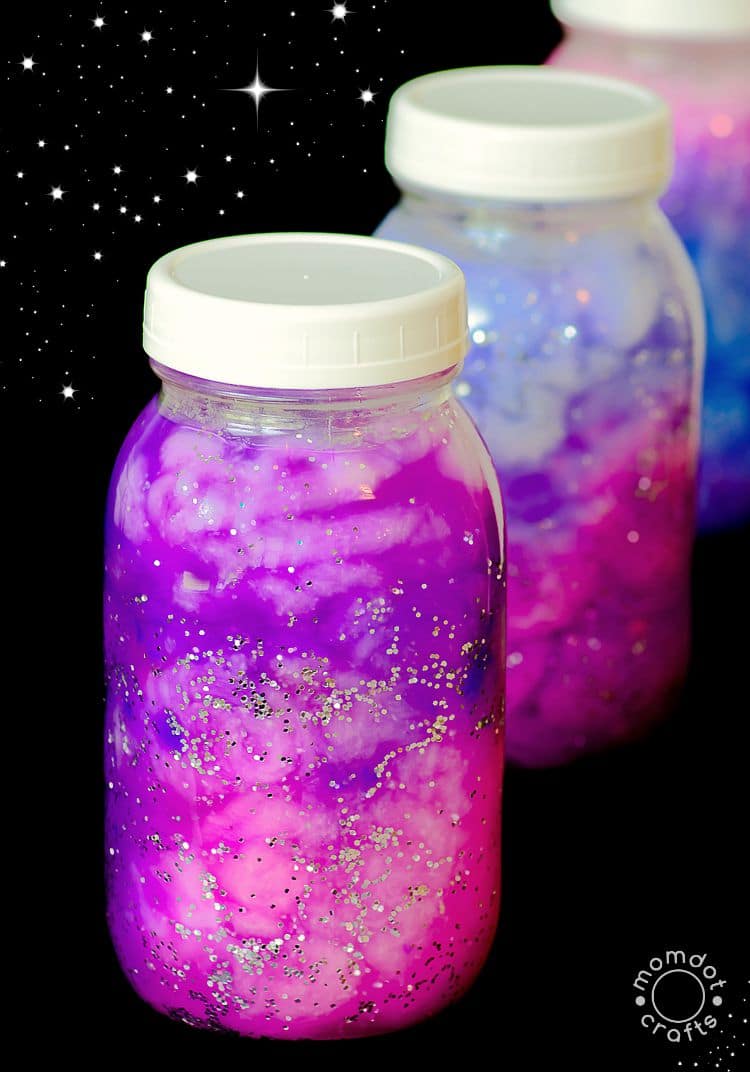 So you may call this a Galaxy Jar...or a Nebula Jar. Either way you can call it a super simple and fun craft that will leave each mason jar you make, full of wonder and easily used as a calming jar. Now I am not sure why so many people call them Galaxy jars. When completed, they really look more like a Nebula to me, so we are going to go with that.
You can get the instructions to make this Nebula Jar below!
---
What is a Galaxy?
According to the dictionary
A galaxy is a gravitationally bound system of stars, stellar remnants, interstellar gas and dust, and dark matter.
What is a Nebula?
According to Wikipedia
A nebula (Latin for "cloud"; pl. nebulae, nebulæ, or nebulas) is an interstellar cloud of dust, hydrogen, helium and other ionized gases. Originally, nebula was a name for any diffuse astronomical object, including galaxies beyond the Milky Way.
---
Nebula Jar Instructions
Now to create your Nebula jar, you are going to need just a few things. First, a jar
 , water, glitter
, paint
and a ton of cotton balls
. If you are planning this project in the future, you can easily grab all those things below from Amazon. I know when I do crafts that I always get mad at myself for not having the supplies on hand, so getting them all at once helps me.
TIP: On the cotton ball link below you have an option to buy 500 count or 1000 count- I always go through WAY more cotton balls than I think so get the 1000 count so you are prepared!
12 Ball Mason Jar with Lid – Regular Mouth – 16 oz
School Smart Tempera Paint – Pints – Set of 12 – Assorted Colors
Kendall/Covidien Prepping Cotton Ball, 500 Count
Martha Stewart Crafts Iridescent Glitter, 12-Pack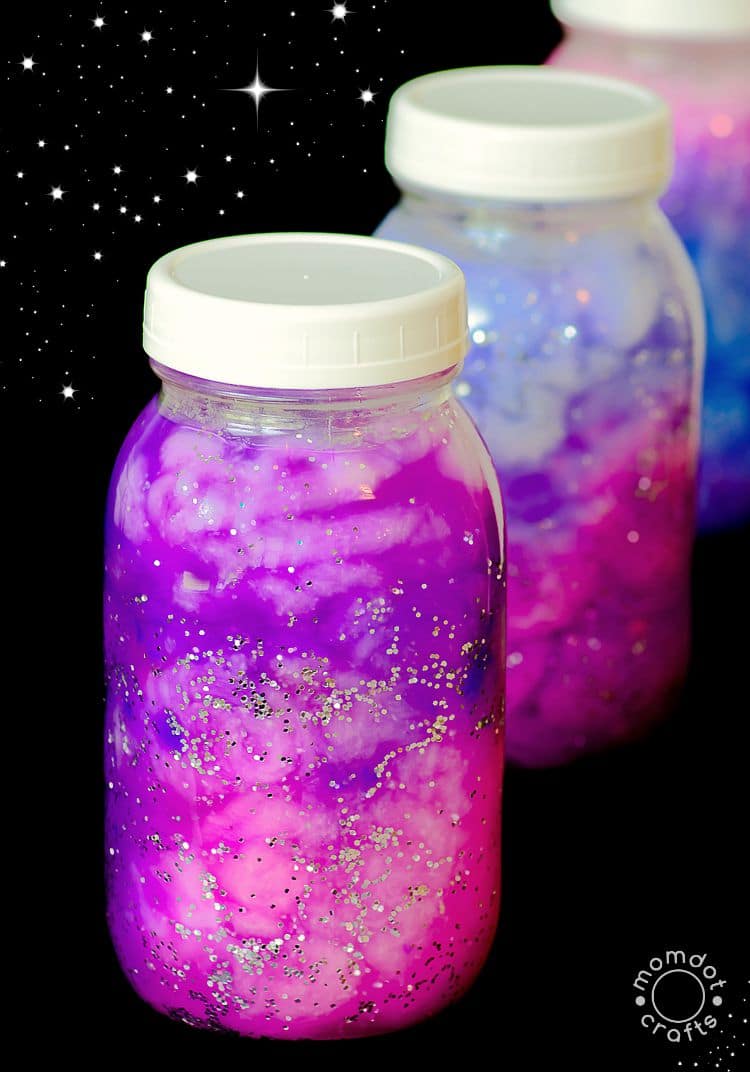 Official Nebula Jar Supply List from Amazon: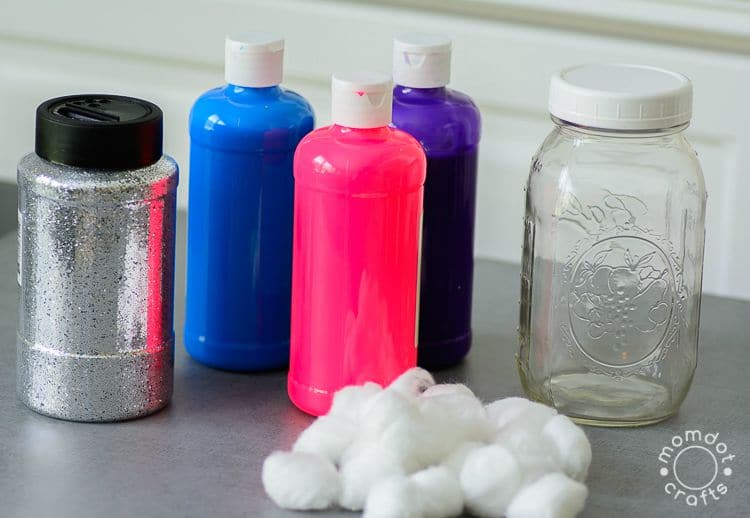 Nebula Jar Instructions
Fill 1/3 of the jar with water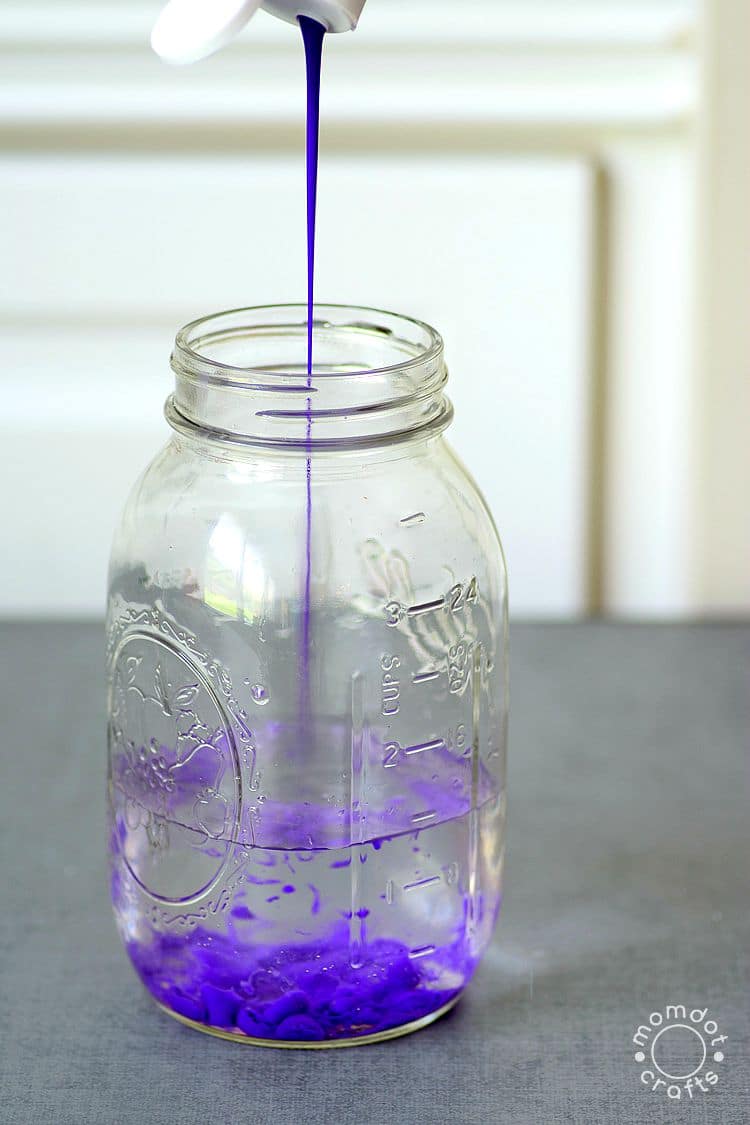 Add several drops of acrylic paint to the water, put the lid on your mason jar, and shake to mix the paint and water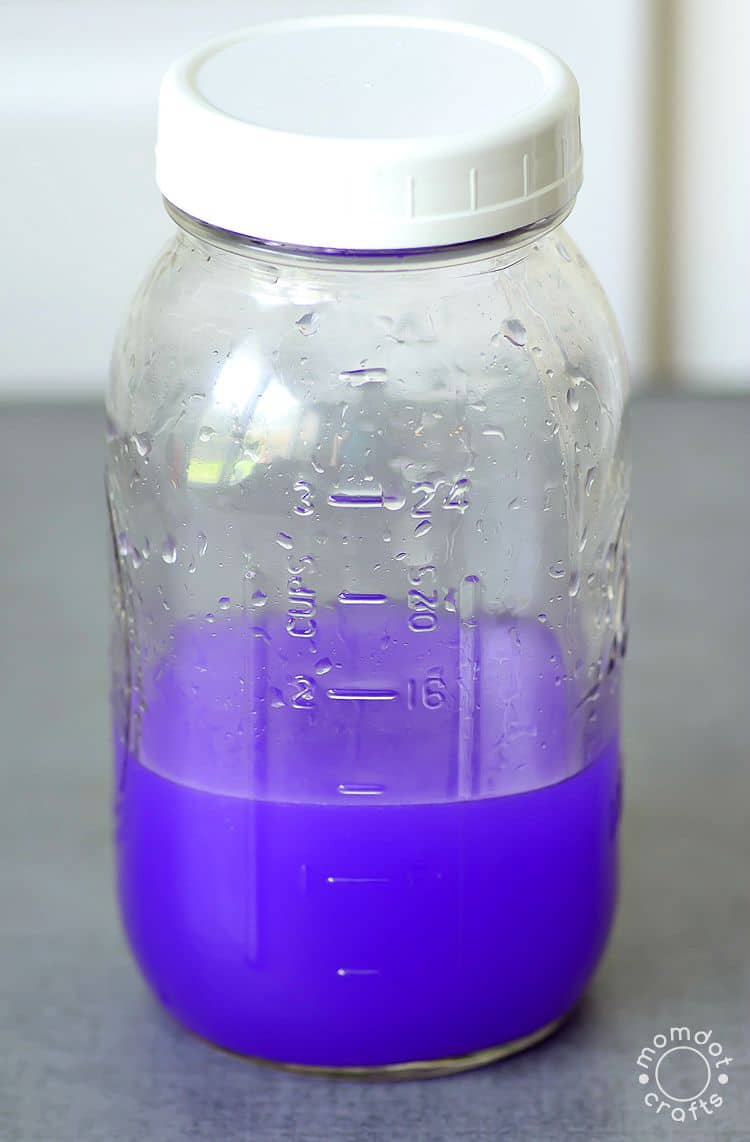 Add a bit of glitter to the water and paint solution. These are stars!
Stretch out your cotton balls and add them to the water until the bottom is filled with cotton, pressing them down into the water with a stick or butter knife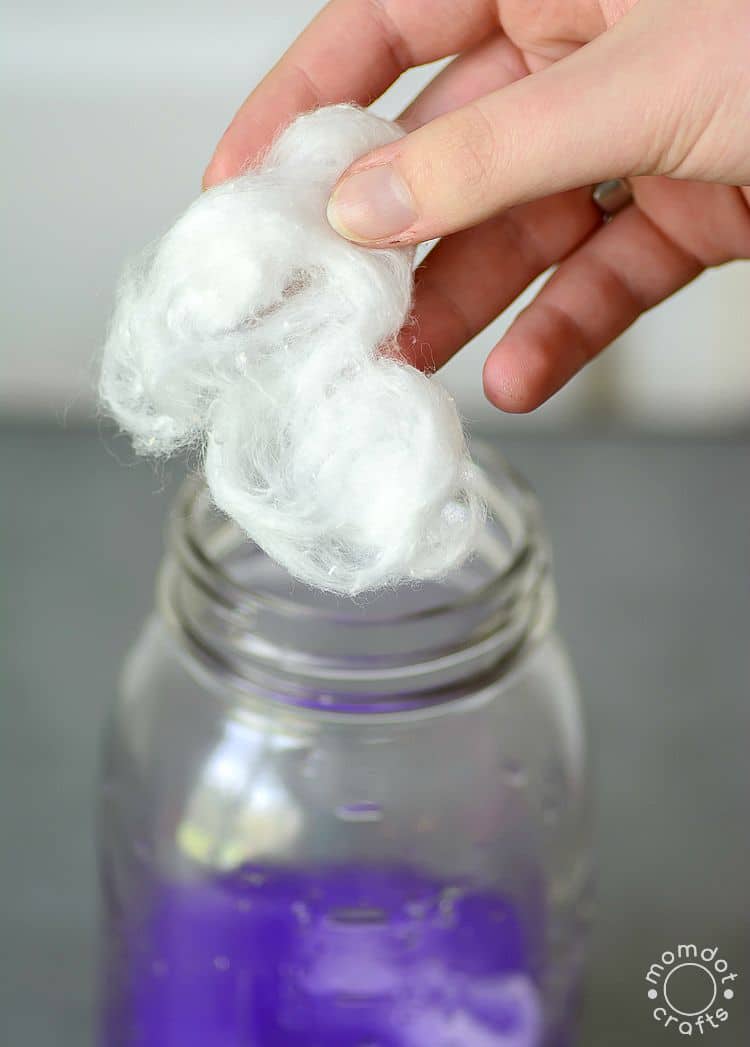 Fill another 1/3 of the jar with water and add several drops of contrasting paint and repeat steps 2-4 so your colors start to mix into each other.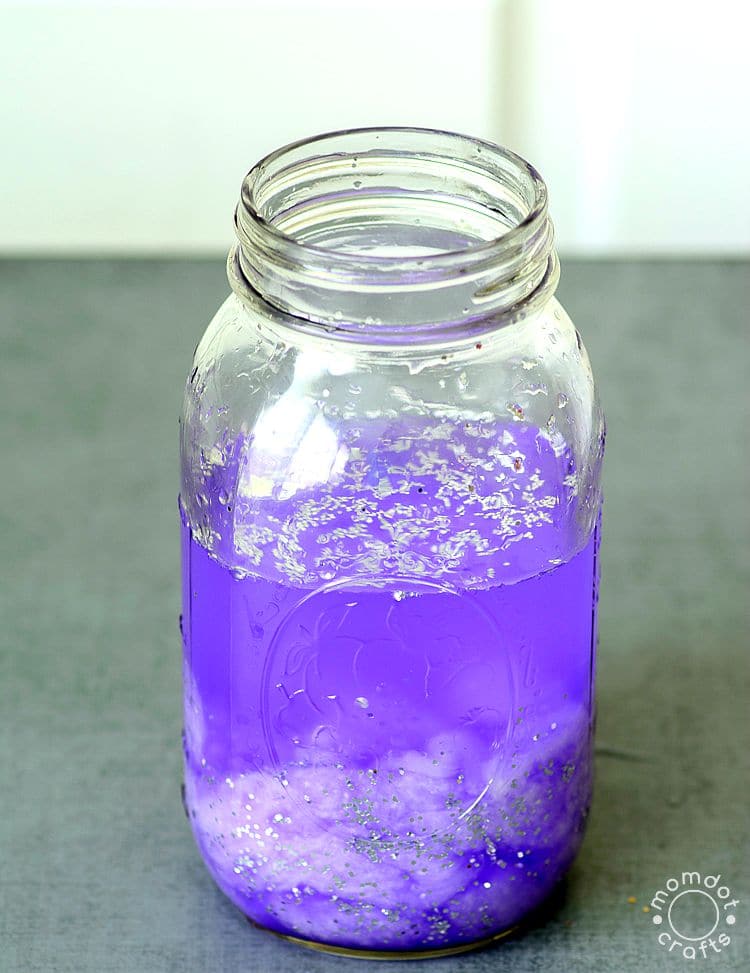 Fill the final 1/3 of the jar with water and repeat steps 2-4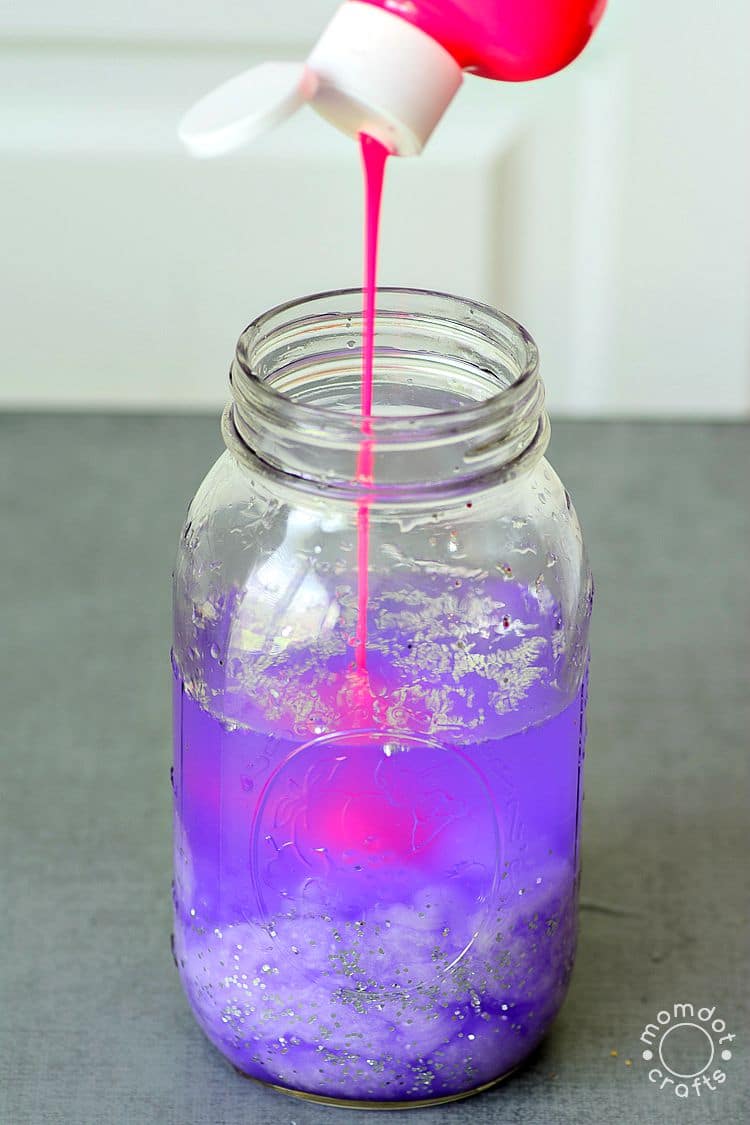 Now you have created a GORGEOUS jar~! I love making these and so do the kids.
MORE MASON JAR IDEAS: