So you may call this a Galaxy Jar...or a Nebula Jar. Either way you can call it a super simple and fun craft that will leave each mason jar you make, full of wonder and easily used as a calming jar. Now I am not sure why so many people call them Galaxy jars. When completed, they really look more like a Nebula to me, so we are going to go with that.
You can get the instructions to make this Nebula Jar below!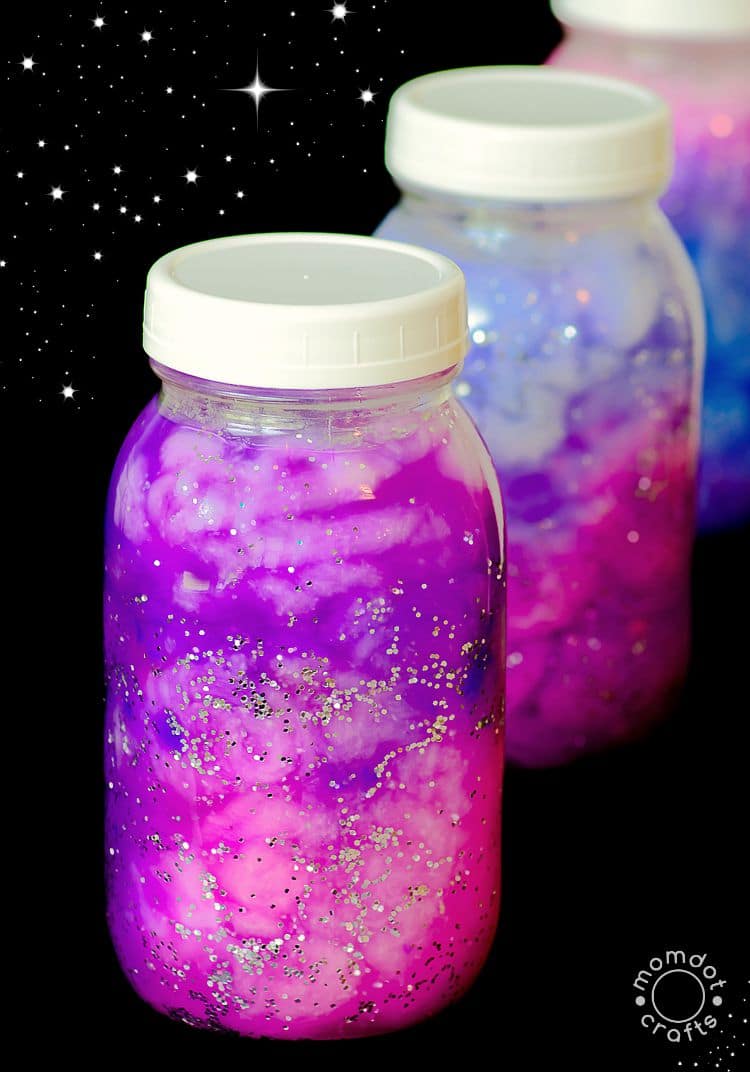 ---
What is a Galaxy?

According to the dictionary

A galaxy is a gravitationally bound system of stars, stellar remnants, interstellar gas and dust, and dark matter.

What is a Nebula?

According to Wikipedia

A nebula (Latin for "cloud"; pl. nebulae, nebulæ, or nebulas) is an interstellar cloud of dust, hydrogen, helium and other ionized gases. Originally, nebula was a name for any diffuse astronomical object, including galaxies beyond the Milky Way.
---
Nebula Jar Instructions
Now to create your Nebula jar, you are going to need just a few things. First, a jar
 , water, glitter
, paint
and a ton of cotton balls
. If you are planning this project in the future, you can easily grab all those things below from Amazon. I know when I do crafts that I always get mad at myself for not having the supplies on hand, so getting them all at once helps me.
TIP: On the cotton ball link below you have an option to buy 500 count or 1000 count- I always go through WAY more cotton balls than I think so get the 1000 count so you are prepared!
12 Ball Mason Jar with Lid – Regular Mouth – 16 oz
School Smart Tempera Paint – Pints – Set of 12 – Assorted Colors
Kendall/Covidien Prepping Cotton Ball, 500 Count
Martha Stewart Crafts Iridescent Glitter, 12-Pack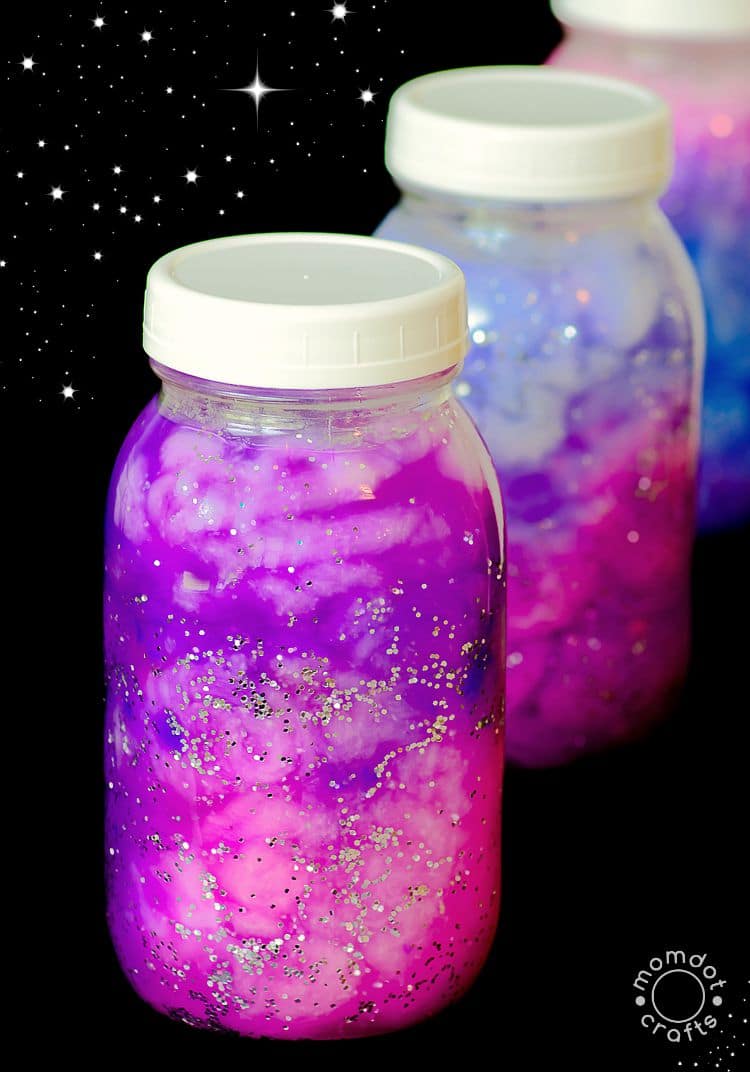 Official Supply List from Amazon: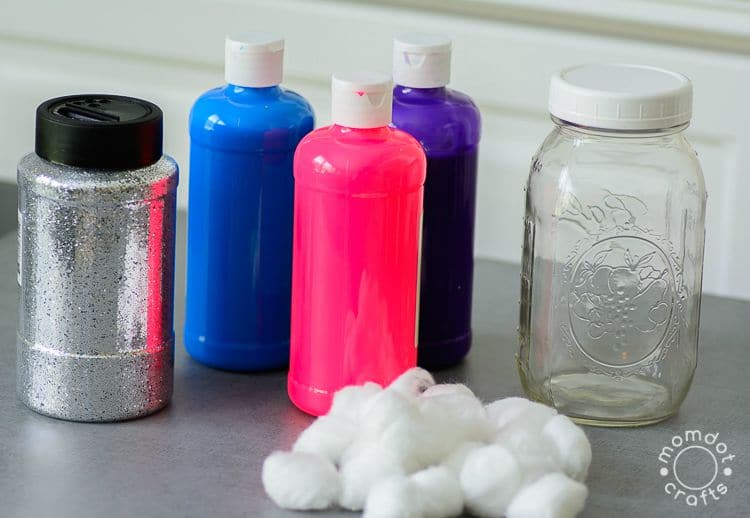 Nebula Jar Instructions
Fill 1/3 of the jar with water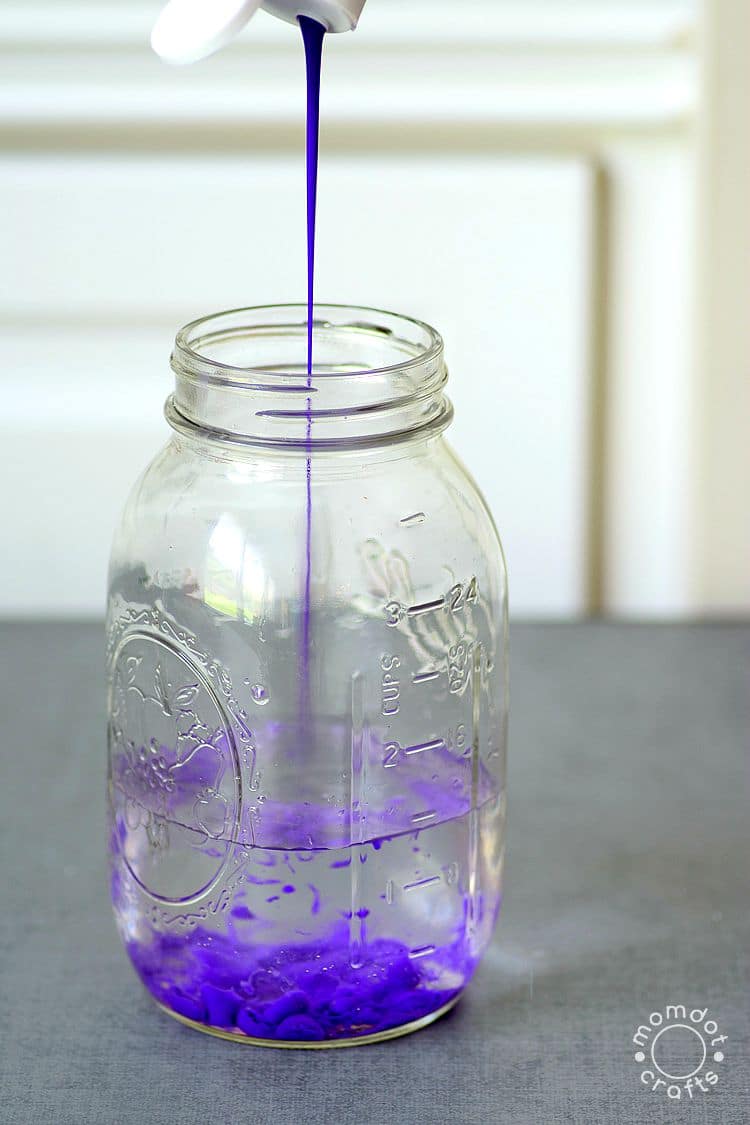 Add several drops of paint to the water, put the lid on and shake to mix the paint and water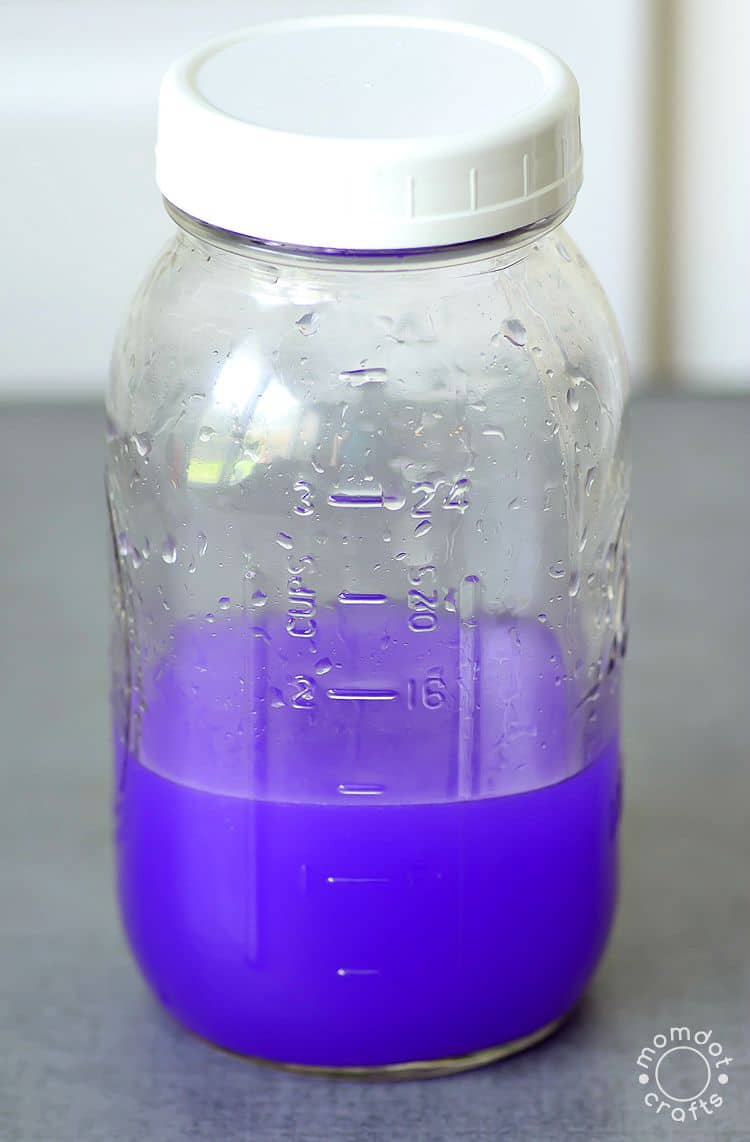 Add a bit of glitter
Stretch cotton balls and add them to the water until the bottom is filled with cotton, pressing them down into the water with a stick or butter knife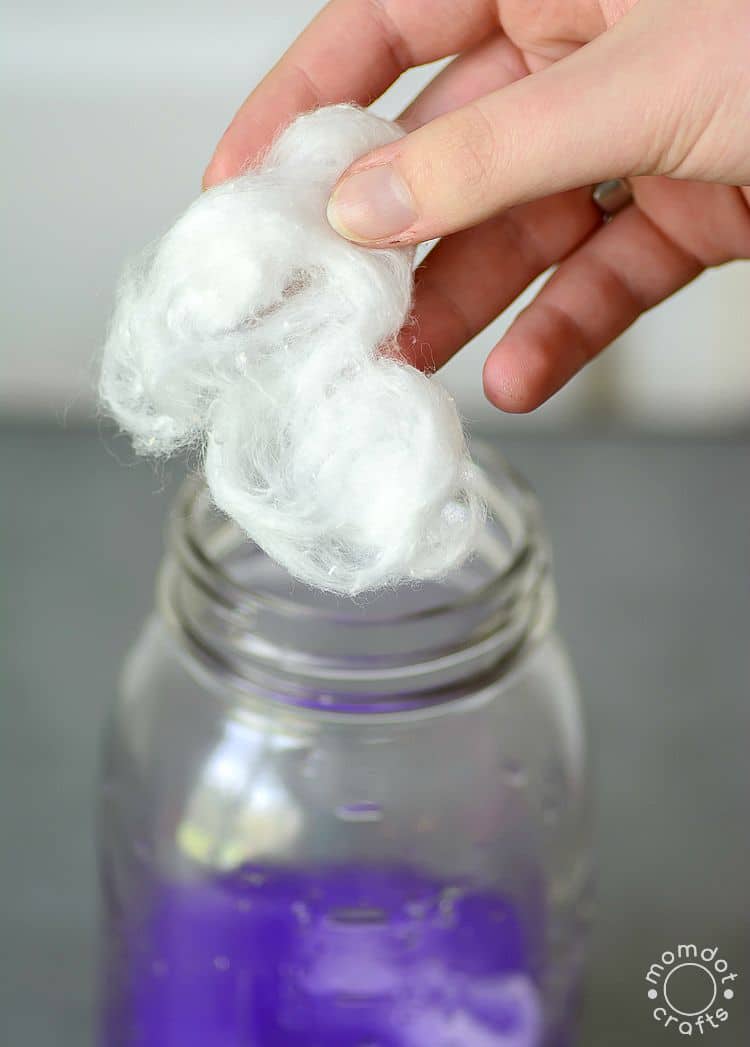 Fill another 1/3 of the jar with water and add several drops of contrasting paint and repeat steps 2-4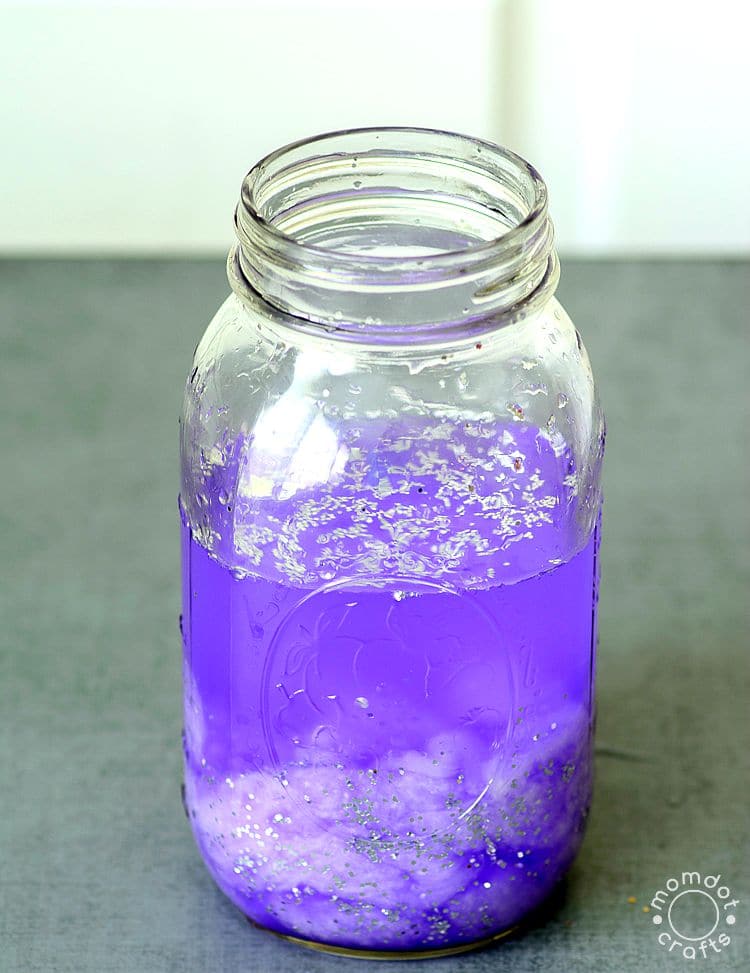 Fill the final 1/3 of the jar with water and repeat steps 2-4