Here on MomDot, one of our more popular crafts is our Fairy Jar Tutorial and so we know that you love, love using your imagination with your kids! And because of this, we wanted to inspire you to create your very own "Galaxy in a Jar" with them. It's so easy that your kids can participate in making a light up jar that looks just like the galaxy! The galaxy jar is different from the fairy glow jar in that it doesn't take a glow stick, but rather paint, so it's a lot more kid friendly for them to participate in the whole process. Also, if you are looking for a DIY Nebula Jar, we have that too!
This tutorial also works as a Fairy Glows Jar, Firefly Jar or really anything your kids can think of, but I prefer to share with the kids the wonders of all the stars in the sky and it's also reusable!
Galaxy Jar "How To" Tutorial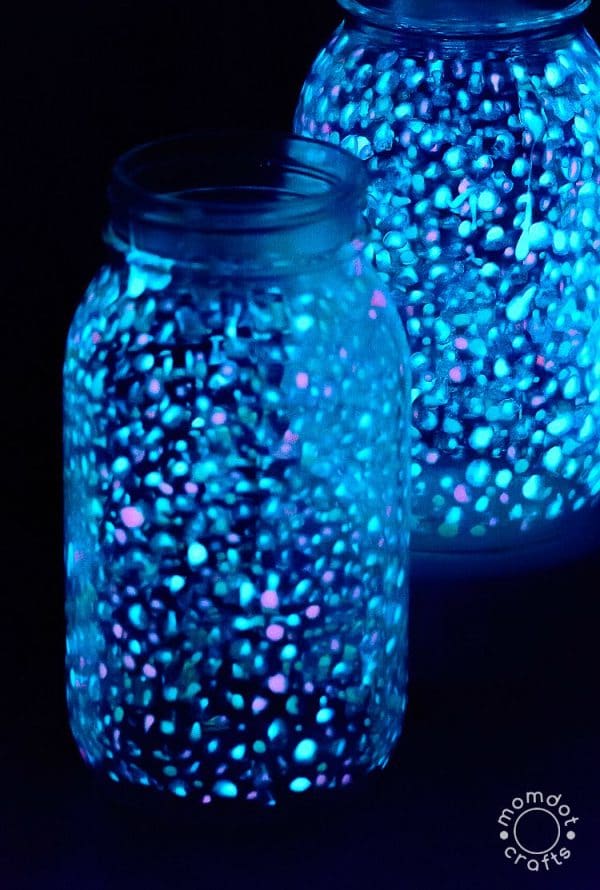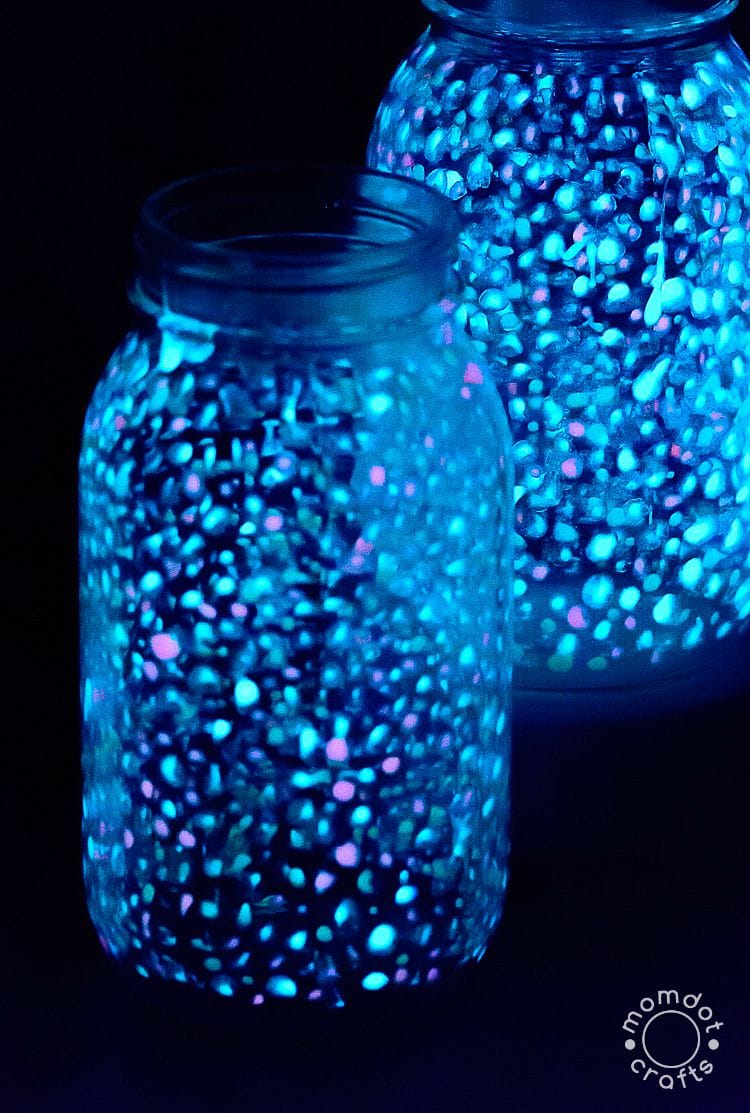 Galaxy Jar
Supplies:
Instructions:
Clean jar thoroughly and let dry
Choose a couple of colors you want for your glowing Galaxy jar and squeeze a bit of each color onto a piece of scrap paper
The best way to get an even covering is to dot the paint on with a paintbrush starting at the bottom and working your way up.
A faster way is to shake the paint brush in the jar to create a splatter paint effect
Add larger dots for "Planets"
Let dry in the sun or under a bright light for at least 2 hours to charge the paint
Turn off the lights and enjoy your Galaxy Jar – can be used again and again!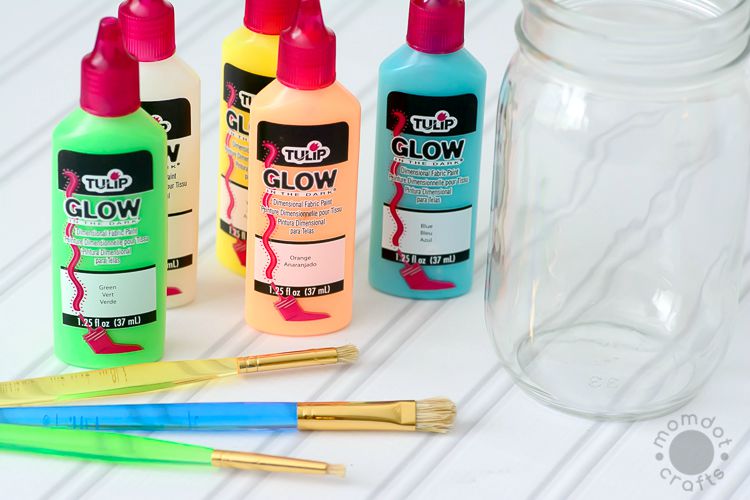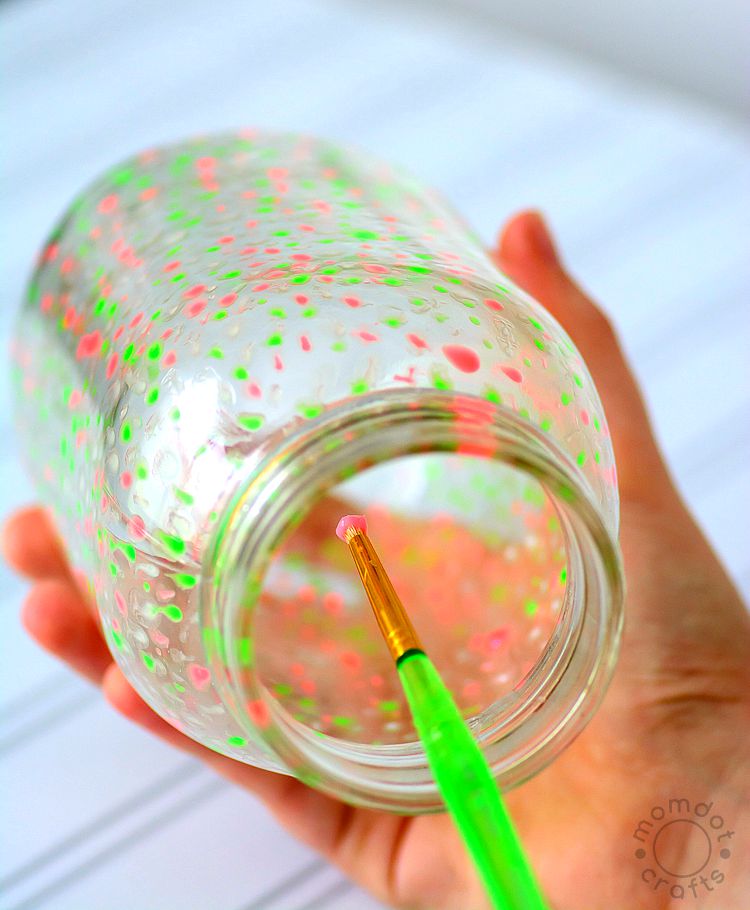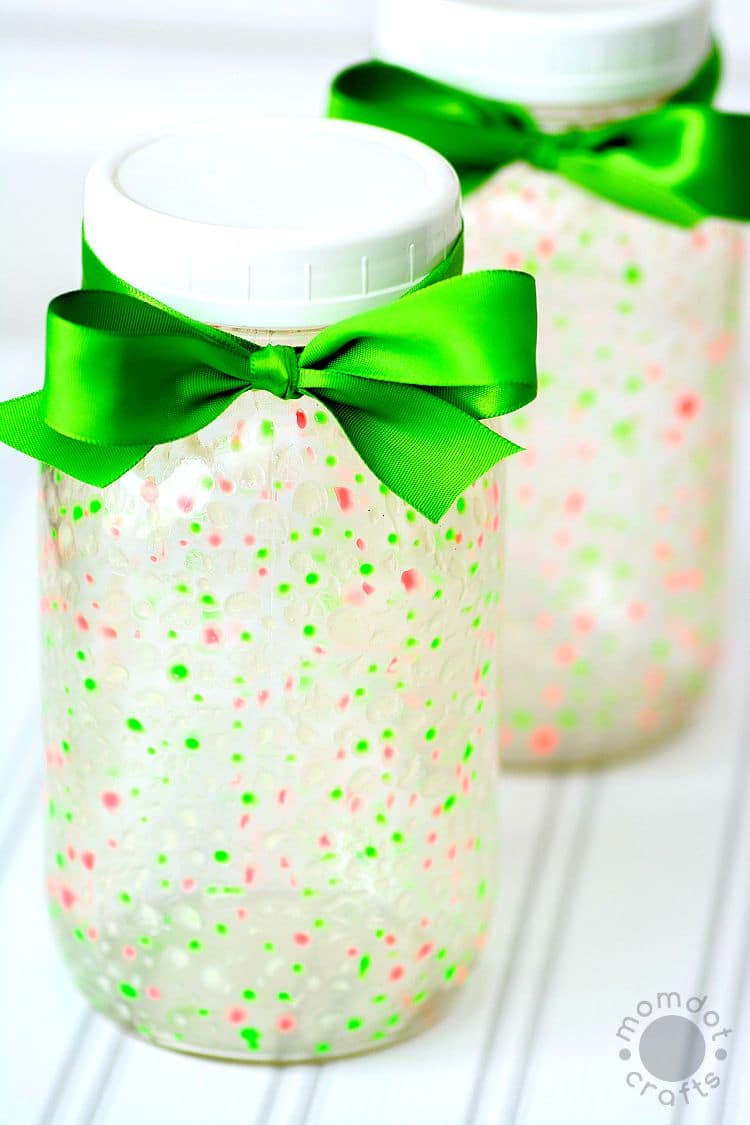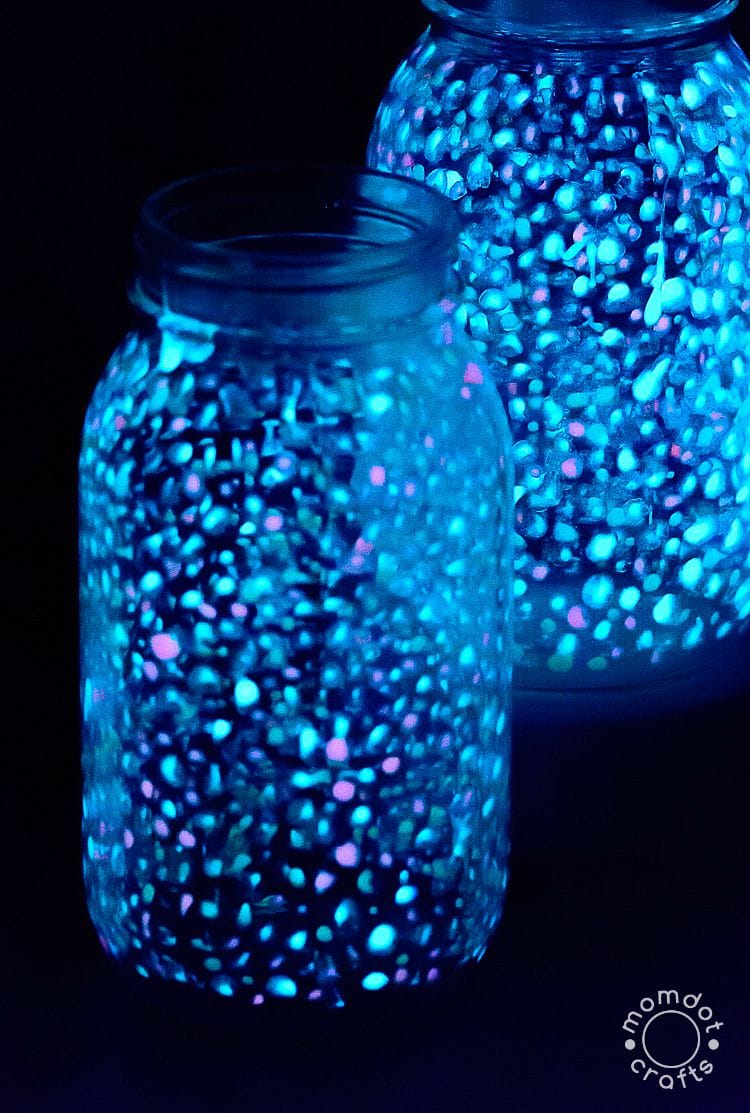 Now Hold the Galaxy in your Hands!
PIN THIS CRAFT BY CLICKING HERE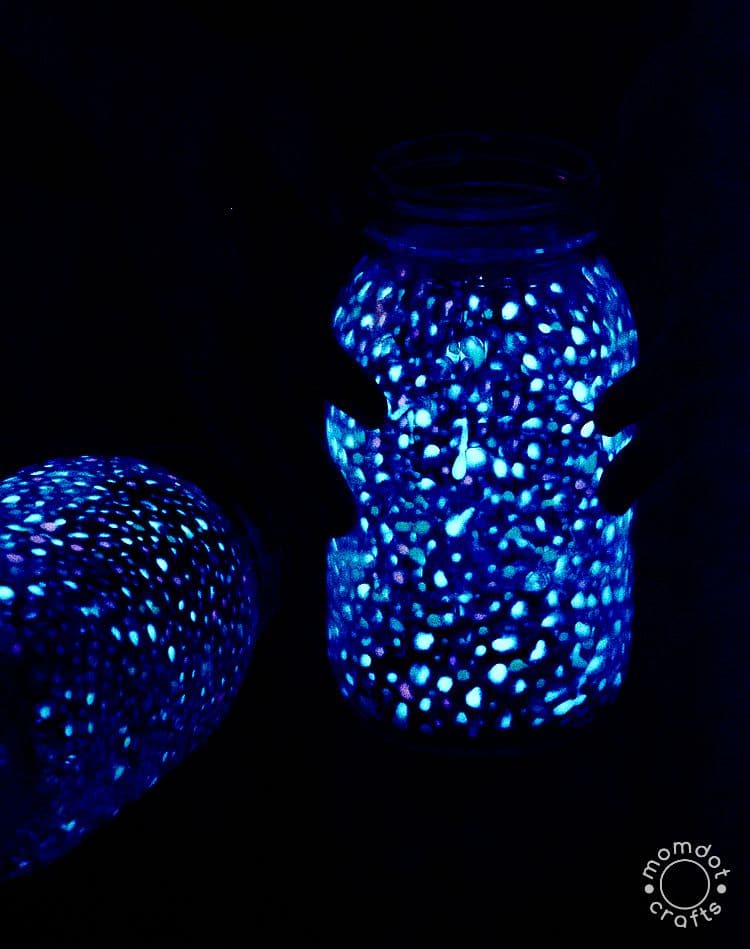 Have you seen our Fairy Jar Tutorial? Click below to see how we caught a fairy!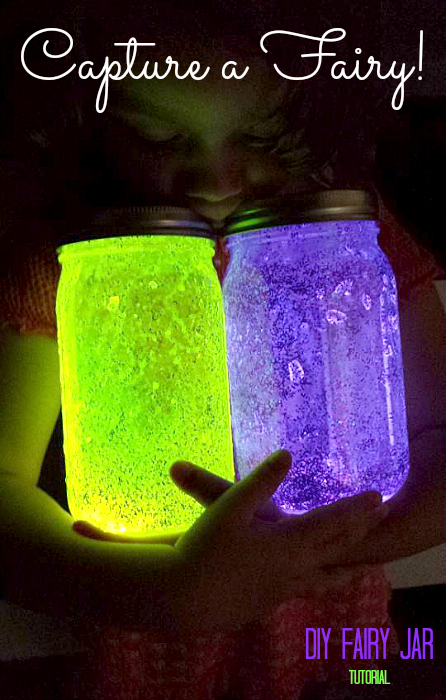 Check out this exploding Love Potion Jar (perfect for Valentines Day Gift)

or visit our Nebula Jar