Valentines is one of my very favorite times to do crafts like this Love Potion Necklace.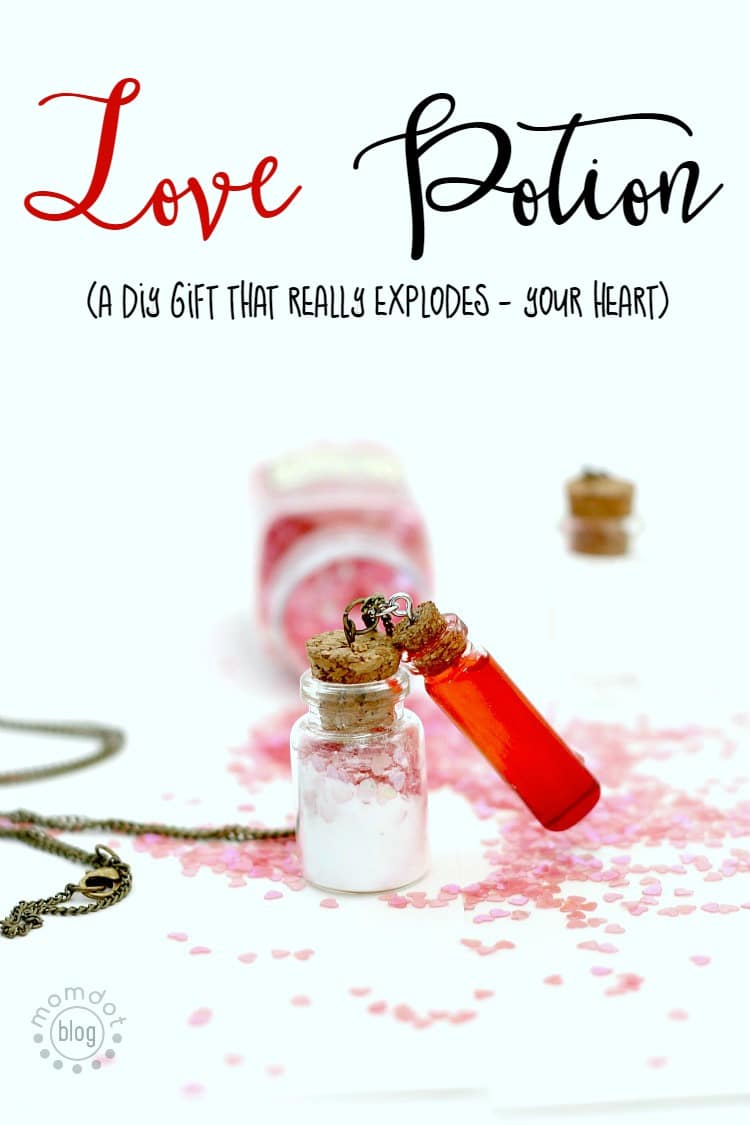 I love all the pink, red, and white hearts. I can also glitter to my hearts content all month long and while it's not great for my hardwood floors, it makes me happy. Now I haven't spent a lot of time so far this year on Valentine's crafts. You may be relieved because last year I spent like 45 days on them and threw up pink and purple on you for two months straight. This year I have been more focused on mardi gras and some fun jar crafts, but I can't let the season pass without a FEW Valentines heading your way and to kick off the season, I wanted to share a love potion idea. Truthfully I have been sitting on the best way to accomplish a "love potion" for a few weeks.
There is nothing sexy, cute, or even a little bit romantic about handing someone a huge jar of vinegar and a huge jar of baking soda, so I was pleased today when I found these MINI bottles that were totally perfect.
---
GET THESE FIRST!!
Before you get started, be sure to pick up a few sets of Mini Jars. These are hit or miss finding them in the store, so if you order them on amazon you can get them and start your project easily! I had to hop to a few stores to find them and that was annoying. Here are a few inexpensive ones that are perfect for this craft!
---
You can create a love potion necklace to pass to a best friend, spouse, girlfriend, or even a child! Make a set that needs each other to "explode." GIve one and keep one OR gift both to a friend, either way, this is a fun DIY that is sure to leave an impression without much expense.