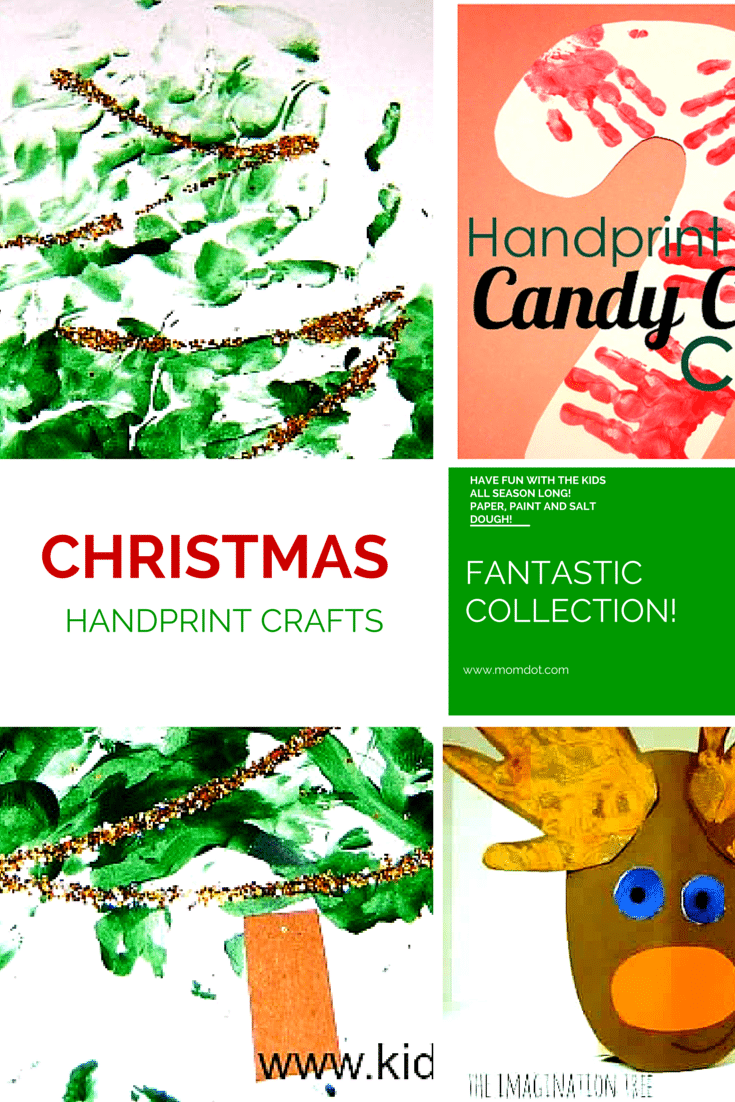 I adore handprint crafts.
With a three year old they are some of the most fun and creative things we can do together. On top of that, there are craft options for every single event or holiday you could possibly ever think of…which brings me to the topic of the absolute best, most adorable, festive, and creative Handprint Christmas crafts for kids.
And the art medium is totally up to you! Create ornaments with salt dough, break out the washable paint (even in the bathtub!), or create a really special gift for a grandparent. And its not just Hand prints- we may have thrown a footprint or two in as well.  Enjoy a list of the Top 10 Handprint Crafts from totally fun blogging parents that  we have put together. Are we missing one? Feel free to contact us to add to this list!
10 Best Handprint Christmas Crafts for Kids
1) Recreate the Grinch with this Grinch Handprint card craft. Send it as a hilarious "Merry Christmas!" to your friends and family for memories and great laughs.
2) Create a keepsake that will last a lifetime with a Salt dough handprint Christmas ornament that will live among your Christmas decorations for generations to come.
3) Create another unique ornament this year with handprint ball ornaments that you can easily put the year on and add to each year.
4) Make your very own handprint Christmas plates each year so you can leave Santa's cookies somewhere special on Christmas Eve.
5) Make a family handprint Christmas tree that requires handprints from every member of the family. This will make the perfect craft for the Christmas break from work and school.
6) Another awesome salt dough craft from Meaningful Mama. Make a salt dough Santa with a little parental supervision and cute little kid hands and paint.
7) We all know the Frozen movie craze is still going on strong, so wrangle your ice princes and princesses and make this adorable Olaf footprint craft.
8) This painted hand print Christmas tree would be an amazing activity for your kids to do together, as siblings. I'd love to see a giant tree made on a poster board. So much fun!
9) Make some reindeer hand print ornaments for each of your kids. I love looking back on handprints from years past and reminiscing about how small my kids were.
10) A handprint candy cane would make a wonderful window decoration, and I know every time you see a visitor they will smile at how beautiful it is.