Mason Jars are my jam! And not cause I actually use them for jam…even though you are supposed to…because I love them for CRAFTS! Bring on the MASON JAR CRAFTS!! Working with glass is pretty much my favorite thing and I love the creativity in painting or storing when it comes to jars. But I am not the only one with amazing mason jar ideas and so I wanted to take the time today to share some of the best mason jar ideas out there and these are so simple that you can easily complete them today!
Stock up on Mason Jars
Before you get started on any of these projects, you need some jars! Make sure you order your mason jars from amazon so they can be delivered ASAP so you can begin all these amazing projects. Once you start one, you will be come addicted. I know personally that I keep a variety of sizes so I can make gifts and DIY projects any time I want. I hate running out to the craft store every time I need something and these are so easy to store in a kitchen cabinet.
Ball Mason Wide Mouth Pint Jars with Lids and Bands,
Ball Wide Mouth Quart (32 oz) Jars with Lids and
Ball Mason 4oz Quilted Jelly Jars with Lids and Bands,
Featured Mason Jar Ideas (that you can do today!)
1) Captured Butterfly Mason Jar: Right here on MomDot, you can get a Captured Butterfly mason jar. Come see how you do this easy to do craft and so fun display, to keep your butterfly up year round.
Tutorial below: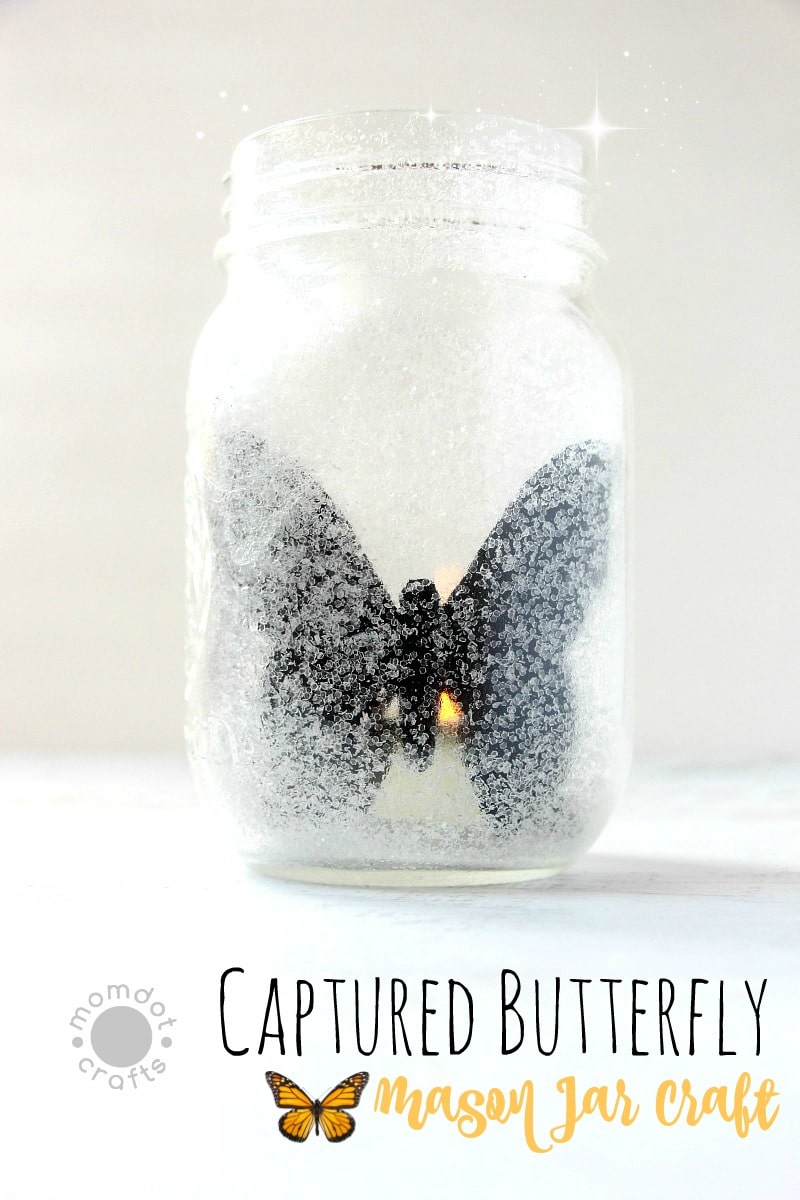 2) DIY Snowman Mason Jar Vase: Simple yet so effective, this Snowman Mason Jar from weekend craft is just about the happiest little snow man on the block!
Visit her step by step tutorial here to get started.
3)  Dripped Paint Mason Jars: You can do these in any color which go great for changing of holidays or displaying custom football colors!
Get this fun paint technique full tutorial below:
4)  Russian Tea Mix Gift: I love the idea of giving mason jars as a gift and honestly you could pack with nearly anything, but check out how Finding Zest created her DIY Russian Tea Mix. Mason Jars + Tea = Love.
Just click below to head to this helpful tutorial and gift away!
5)   Rainbow jars: Create your very own stand alone rainbow. Learn how to mix the paint properly so your colors don't bleed.
Tutorial for rainbow jars listed here:
6) Marble Dipped Jars: I am sure you have heard of marbleizing your finger nails but did you know you can take the idea to other objects as well?
See a full picture tutorial and video below on how to marbelize your mason jars: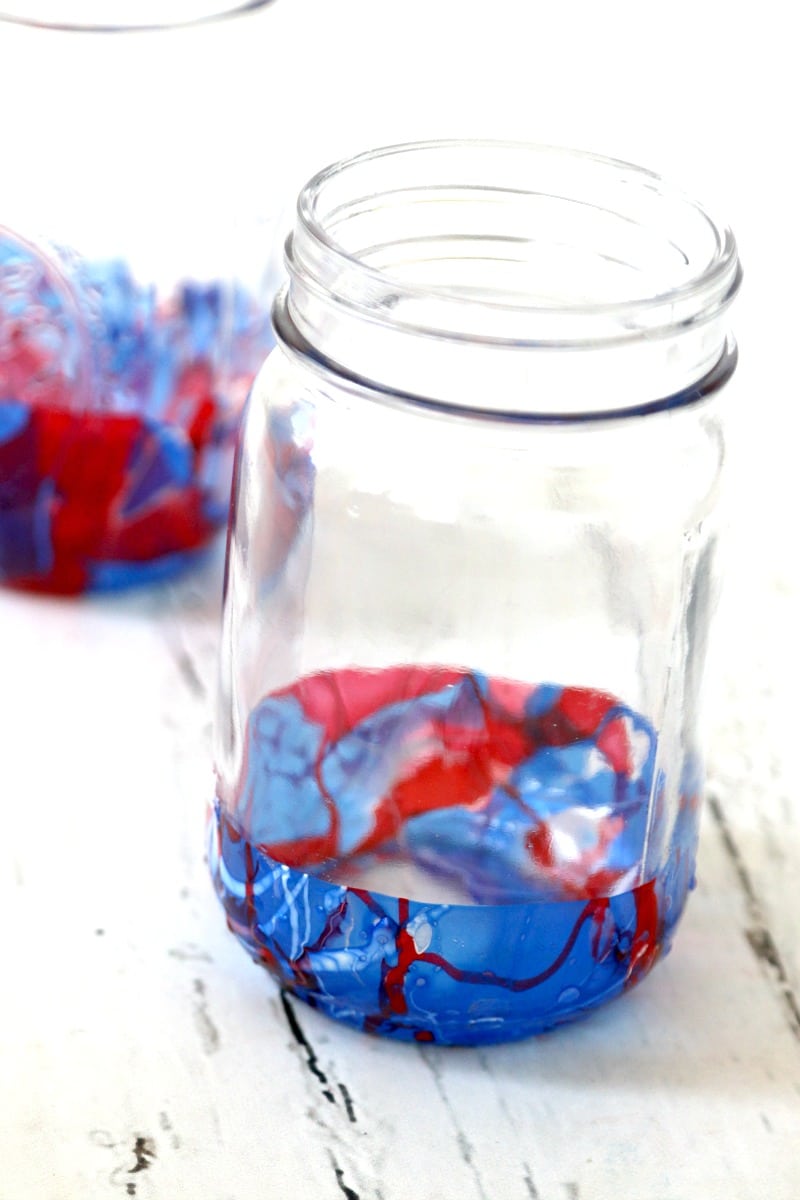 7) Paint Dripped Jars: Another easy idea for milk paint, learn how to create these gorgeous lines that dry in less than 30 minutes for immediate custom display.
Picture tutorial listed below:
8) Hot Glue Spiderwebs: Prepping for Halloween? This mason jar craft takes 5 minutes and has no rules!
See how easy it is to make a covered Spider Web mason jar for your creepy table displays.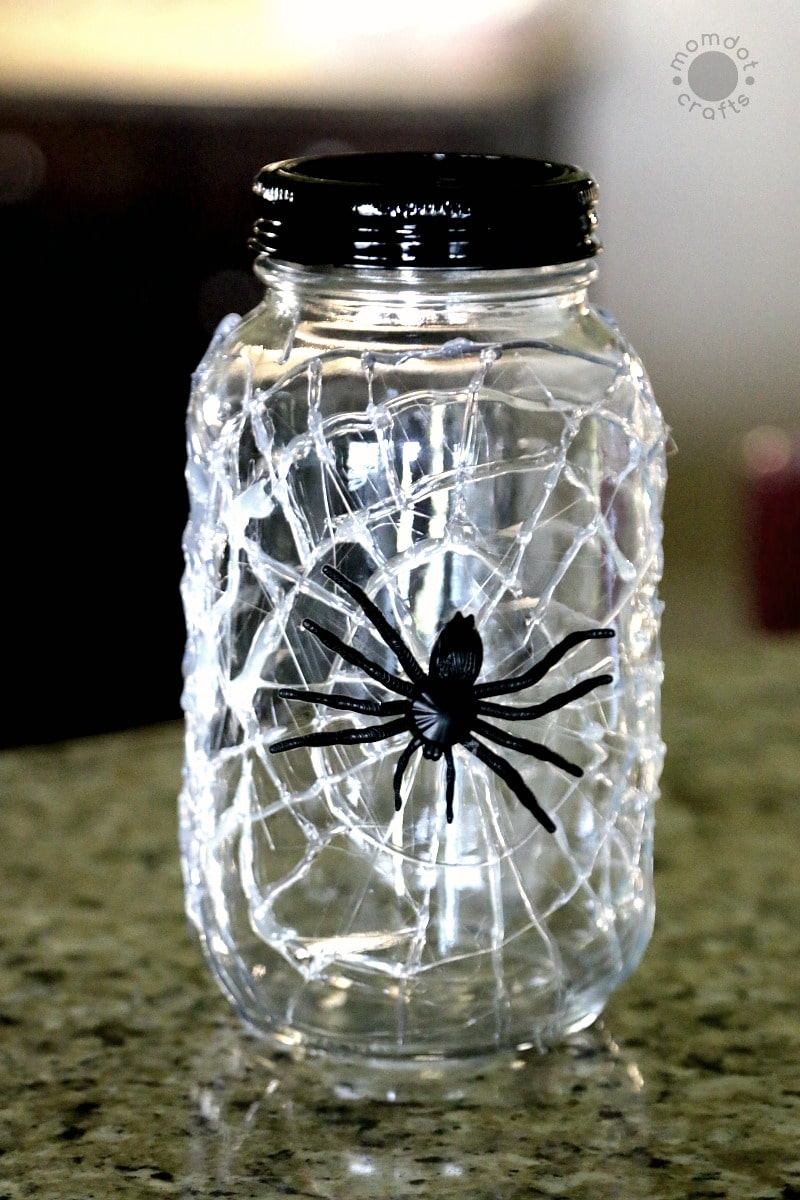 9) Catch a Spider by its Toe Mason Jar: Want to up the ante? Add a glowing touch that will give you arachnophobia!
Get the full mason jar tutorial here: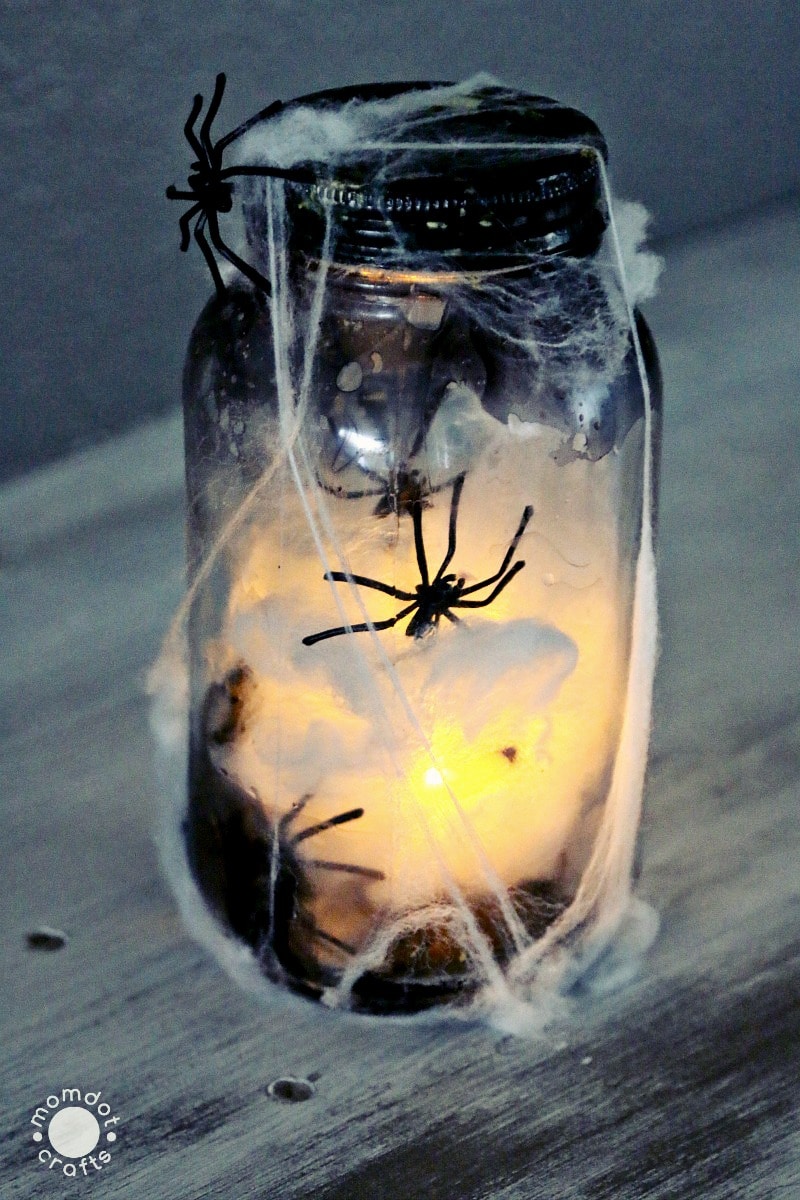 10) Pet Treat Jar: This is one of the cutest ways to store dog treats! I love how KAStyles painted this adorable pet treat jar. It makes it so you can keep those treats right on the counter without being an eyesore. You can visit her Paw-rific tutorial here.
11) Fairy Home Mason Jar: Grab an EXTRA large jar to hide in your garden or to use as a desk display. Learn how to make a fairy home complete for the fairy queen herself.
Tutorial below: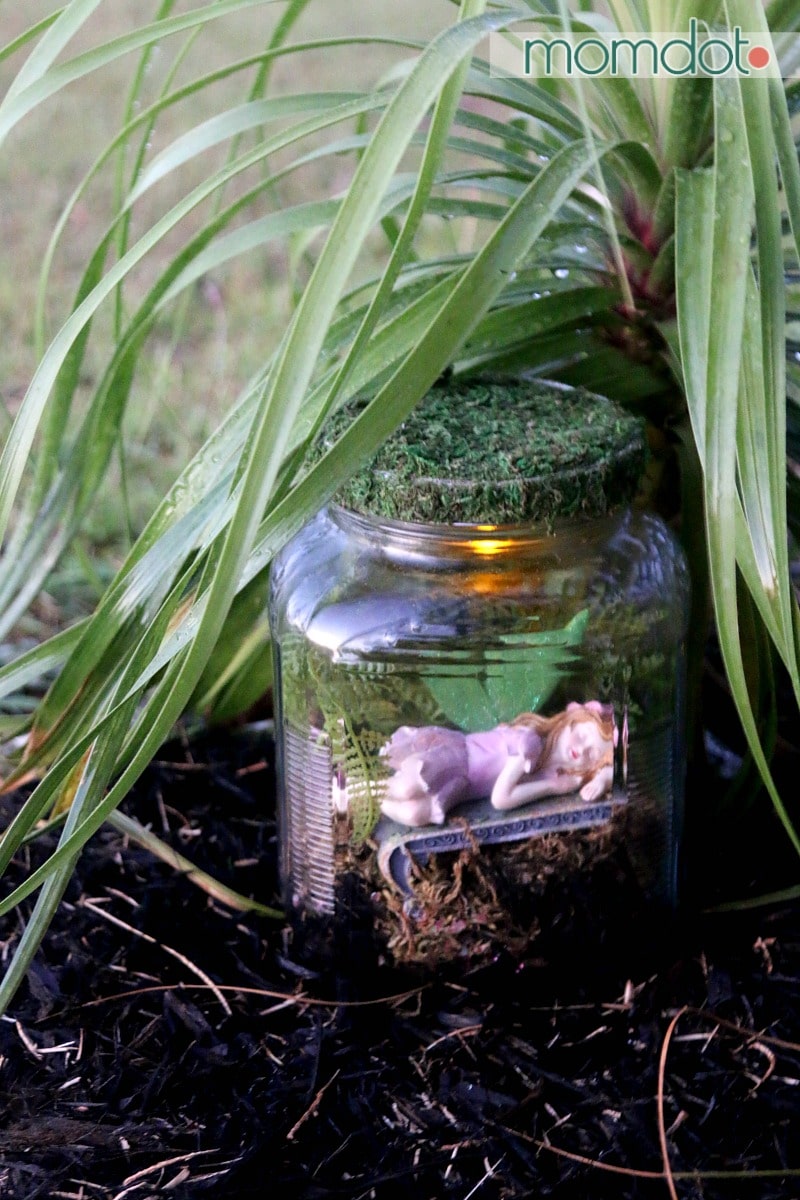 12) Marbelizing Paint: Use sea glass and a marbleizing paint spray for nearly instant crafting.
See how the technique below is done: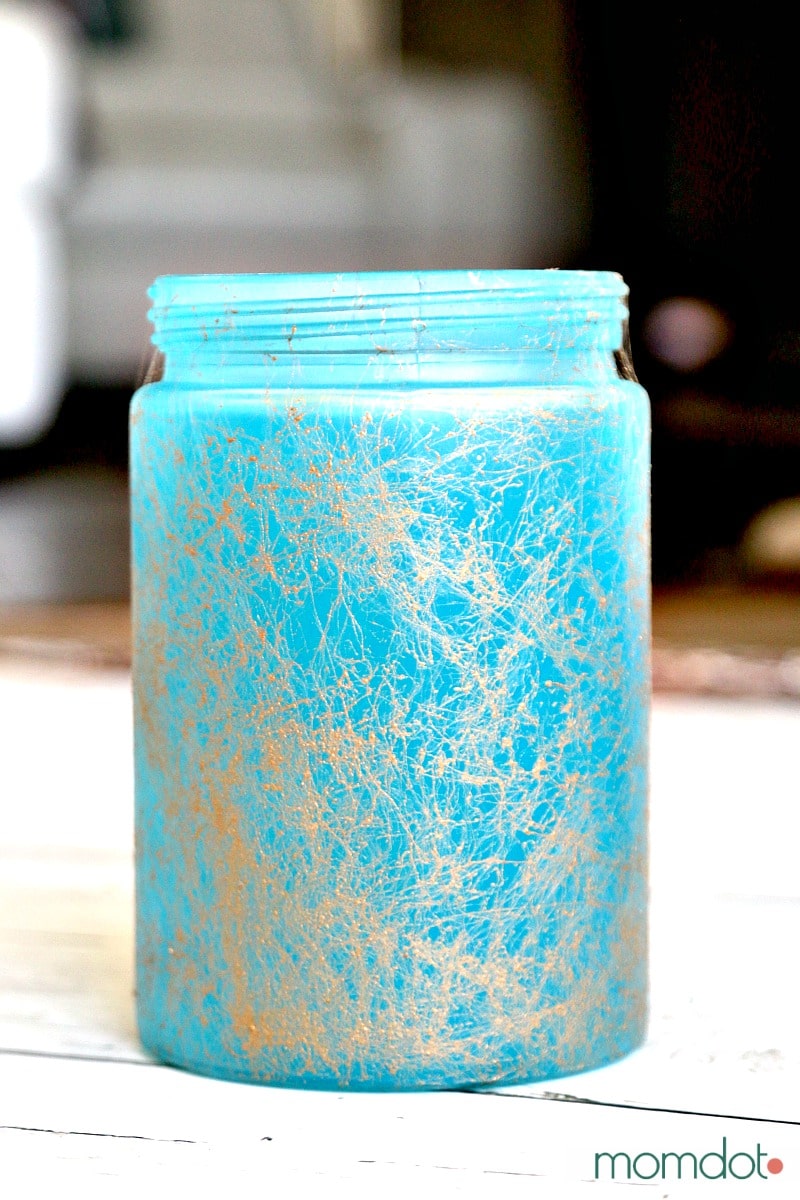 13) Mason Jar Nightlight: No candle or tea light needed for this craft! Turn your nightlight on and off with this fun mason jar tutorial.
Get the DIY here: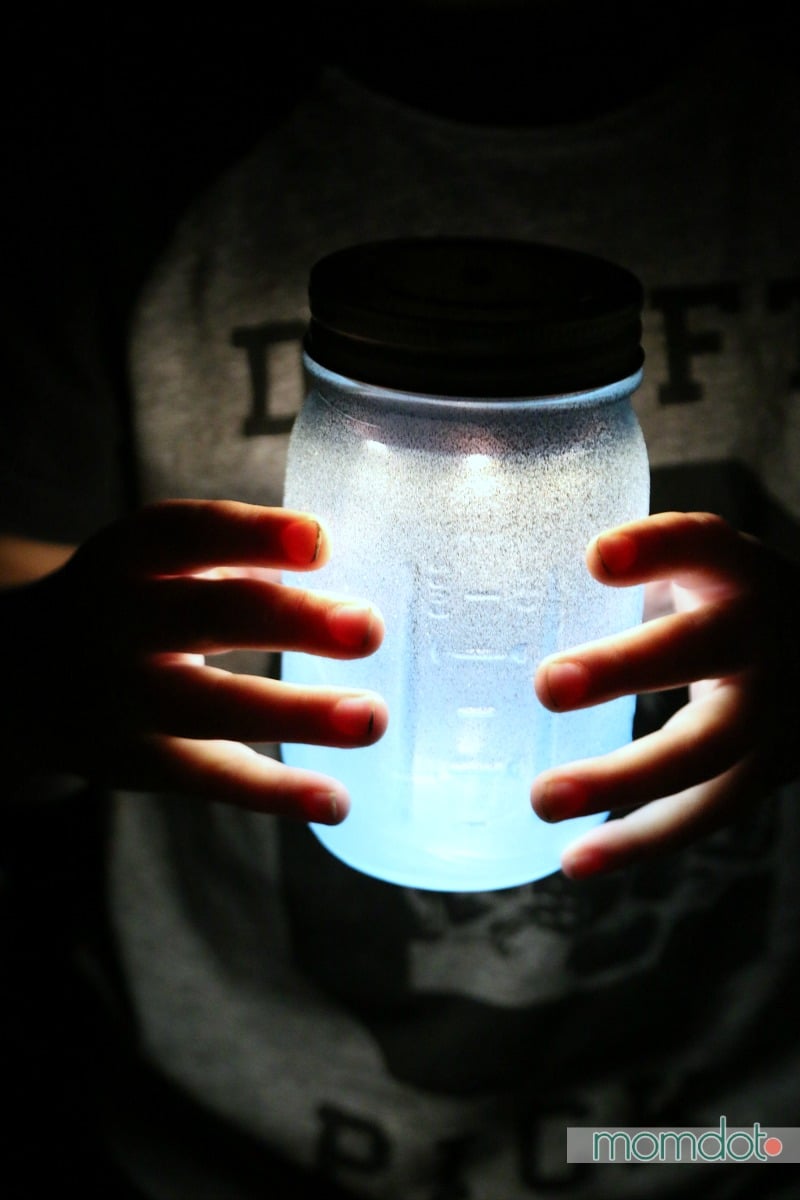 14) Painted Mason Jars: Learn how to easily paint a mason jar to match any bathroom or kitchen! Fill with all the things your heart desires.
Get tutorial here: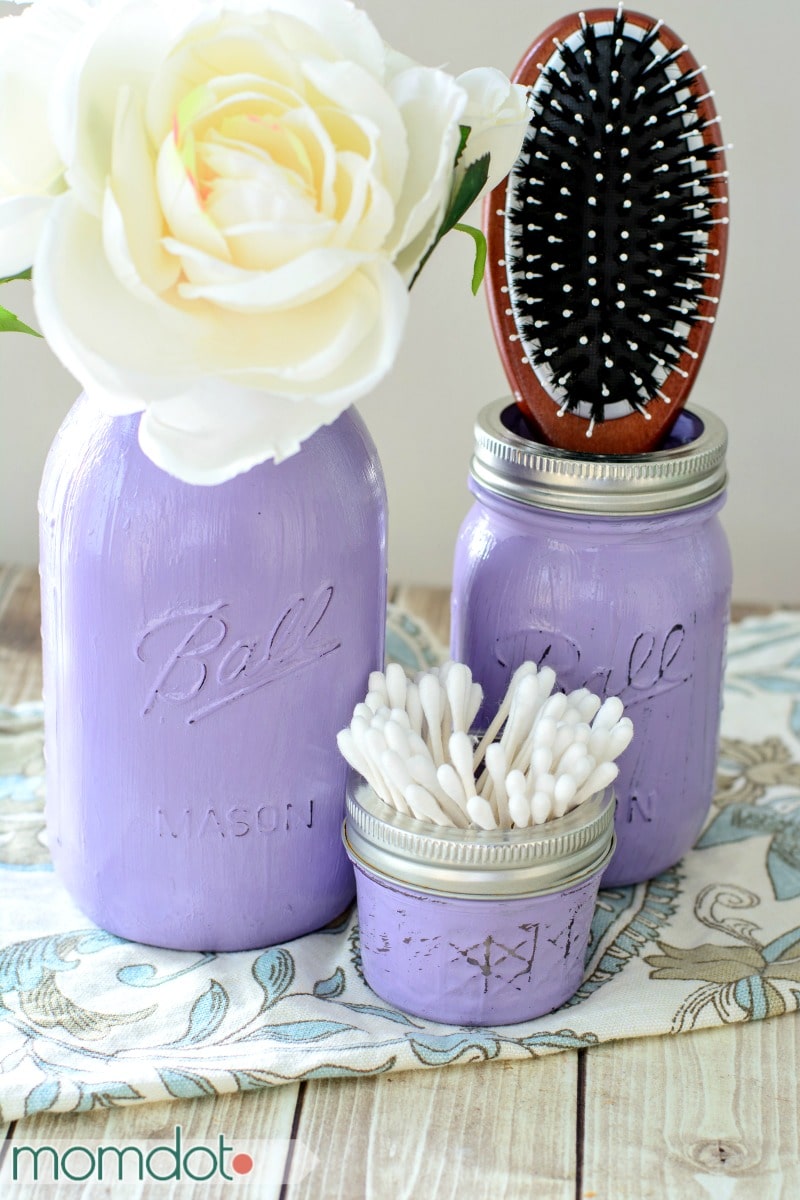 15) There are so many other fantastic Mason Jar Crafts that I couldn't possibly display them all. Visit some more ideas right here:
Hey, we all cannot be crafty, so if making mason jar crafts isn't your thing but you still love them, try buying them! Here are two of my favorites that you can pick up today:
Santa Clause and Snowman Pair from Etsy
Mermaid Jars Small by NixiesPixies