Making marble dip decor is so quick and easy! No matter what you're marbling, the idea and technique is the same. All you need is colored nail polish, a dish of water, and the item you want to marbelize. Check it out then try it yourself!
Need to dress up a table before a party? Marbelize. Want some holiday decor without spending too much? Marbelize. Bored with the kids…you guessed it! Needing only your mason jar and a handful of 99-cent nail polish, you will run out of jars before you run out of fun.
These jars are perfect for Independence Day, Flag Day, Veteran's Day, Memorial Day, or Pearl Harbor Day. I created two Marble dipped Mason jars in red, white, and blue, to give you an idea of what you can do in 5 minutes!
Watch how it's done!
To get started
---
DO NOT FORGET TO GET A PACK OF MASON JARS!
Ball Pint Regular Mouth Jars and Lids BPA
Ball Half Pint Regular Mouth Jars and Lids
Ball Mason 4oz Quilted Jelly Jars with Lids
Ball Jar 1pt Ball Mason Jars, Case of
---
1) Fill up your container with water, leaving room to dip your jar in without spilling.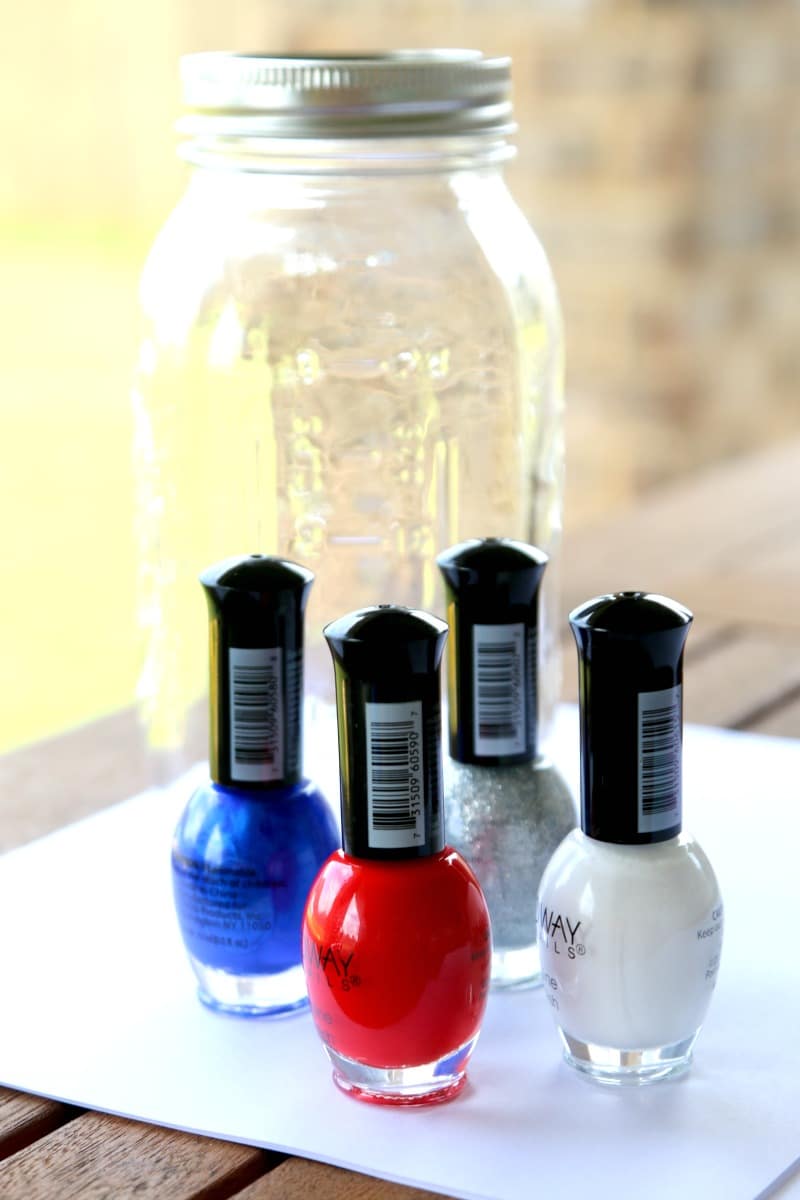 2) Pour your nail polish in patterns on the water. Some nail polish will spread out thinly and some will make more of a stripe pattern. Get creative!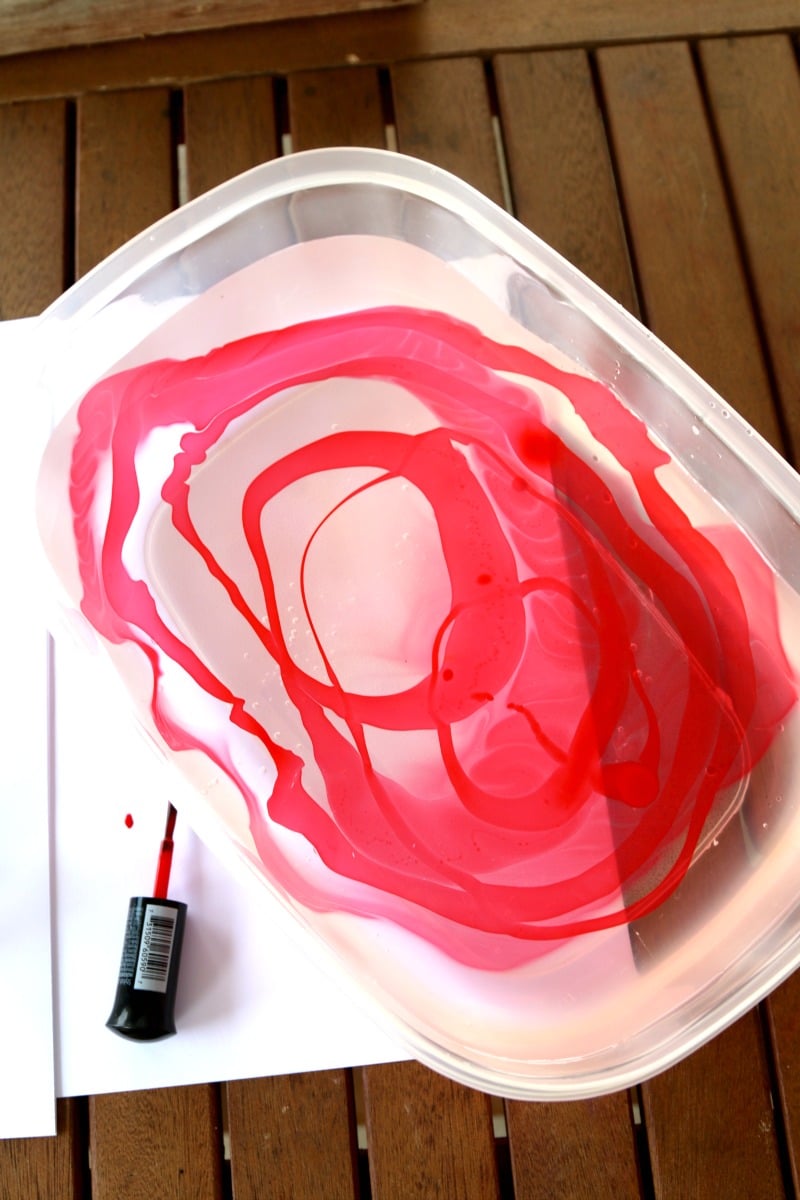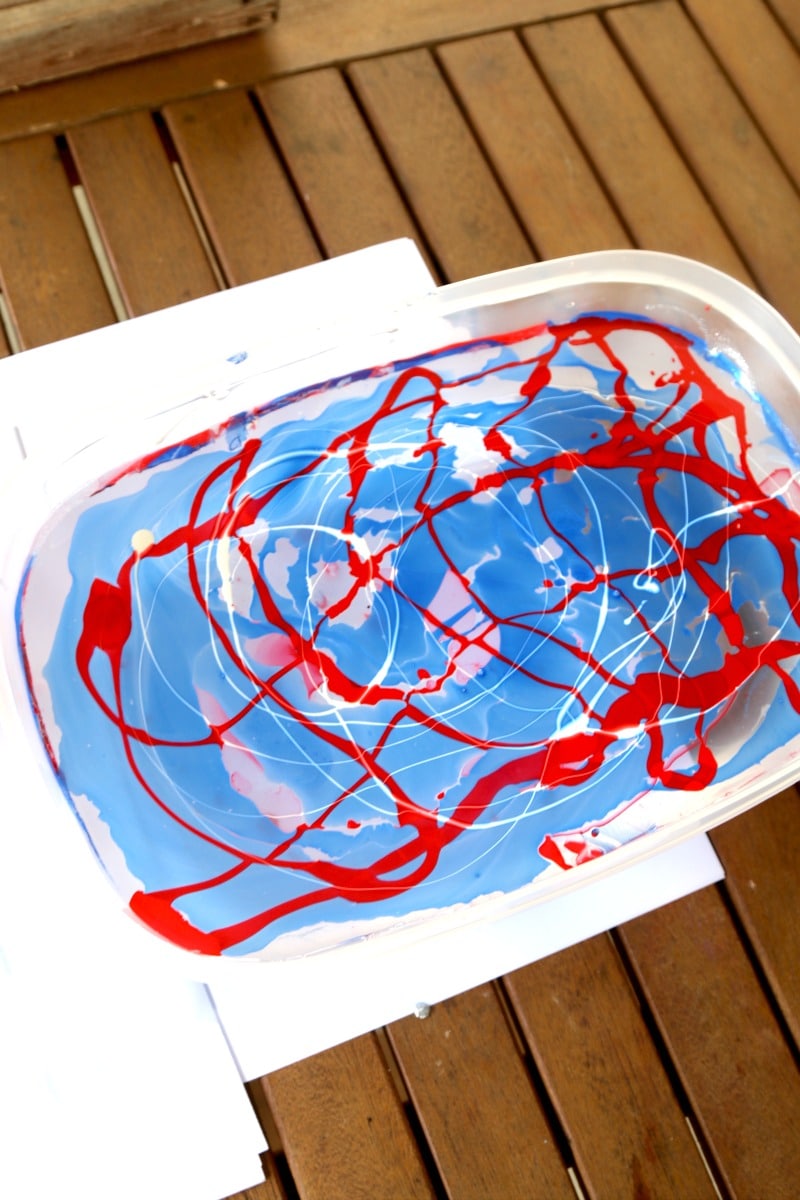 3) For this project, you will want to work semi-quickly. The nail polish stays on the top of the water allowing you to dip. However, after a few minutes, it fuses together and if you dip your jar into it at that point, it tries to grasp on as a sheet. This does not give you a smooth result when you pull your jar out. I put an example of that below.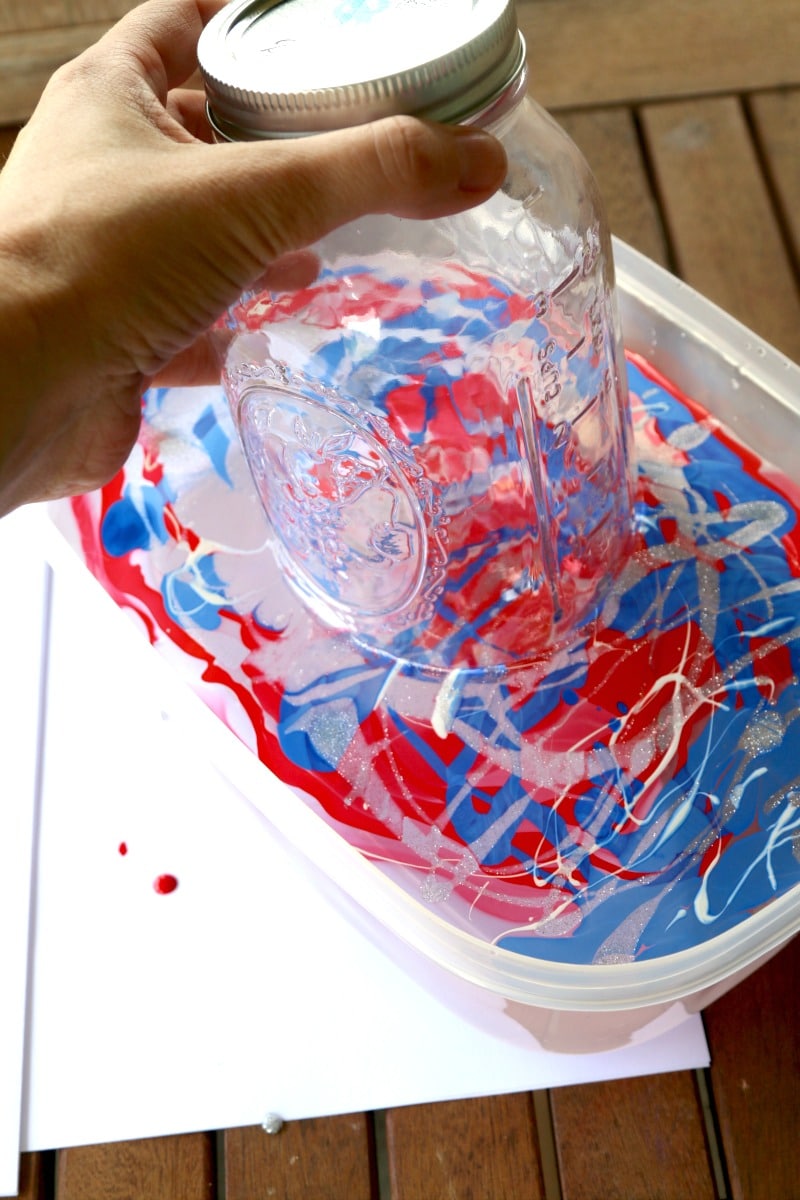 (See below nail polish that sat too long pushes as one sheet and can get quite messy.)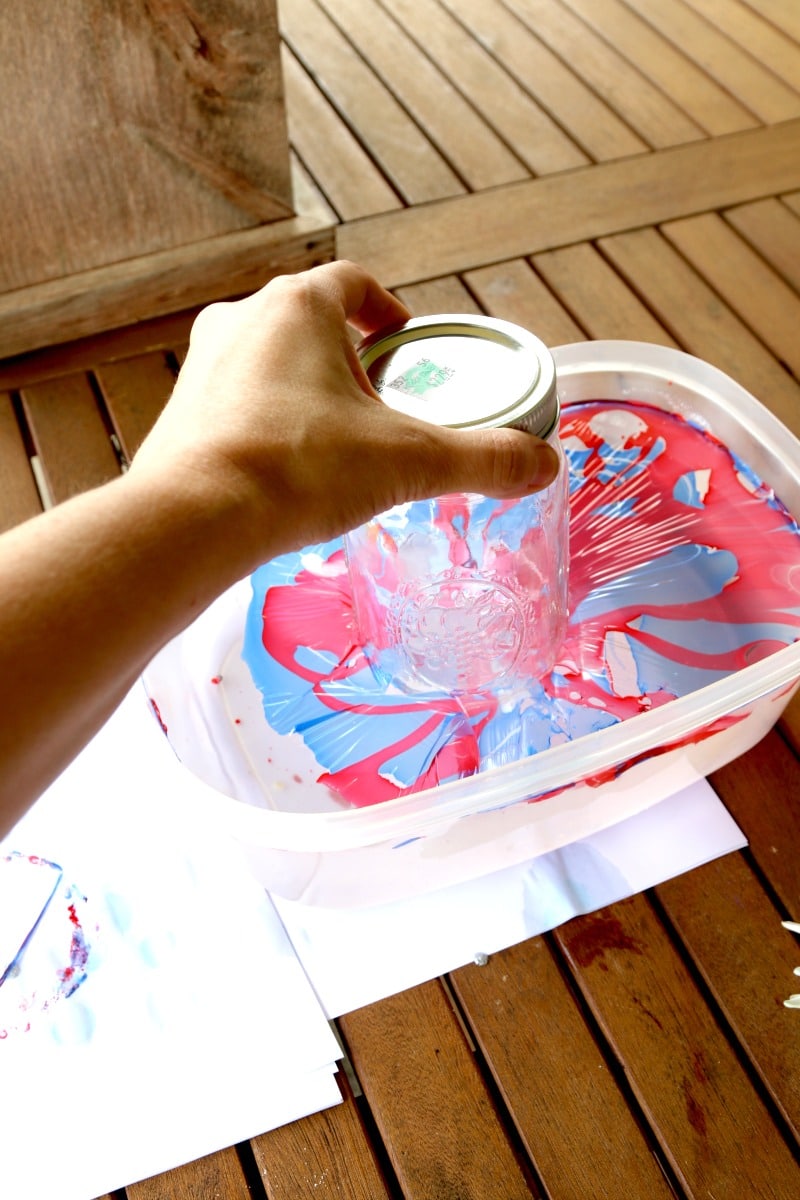 4) Partially dip your jar into the mixture, pull out, and dry upside down. Because it's nail polish, it will dry pretty quickly.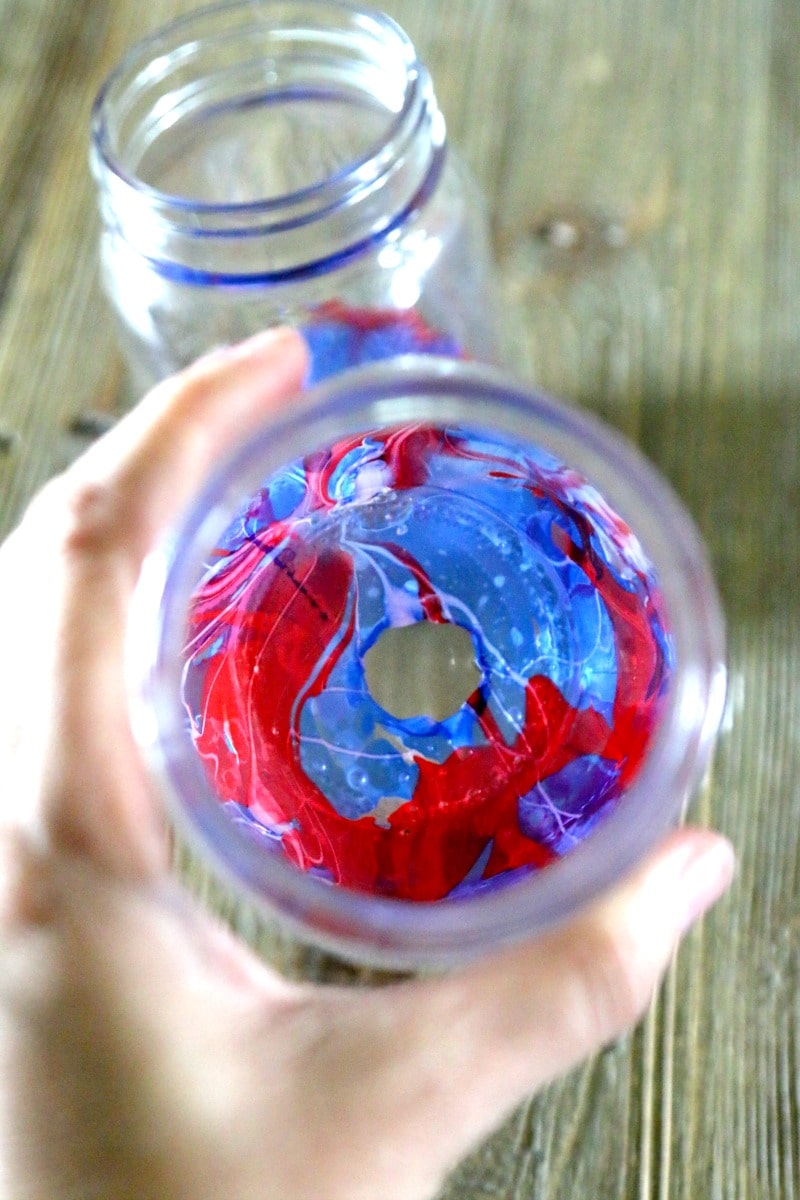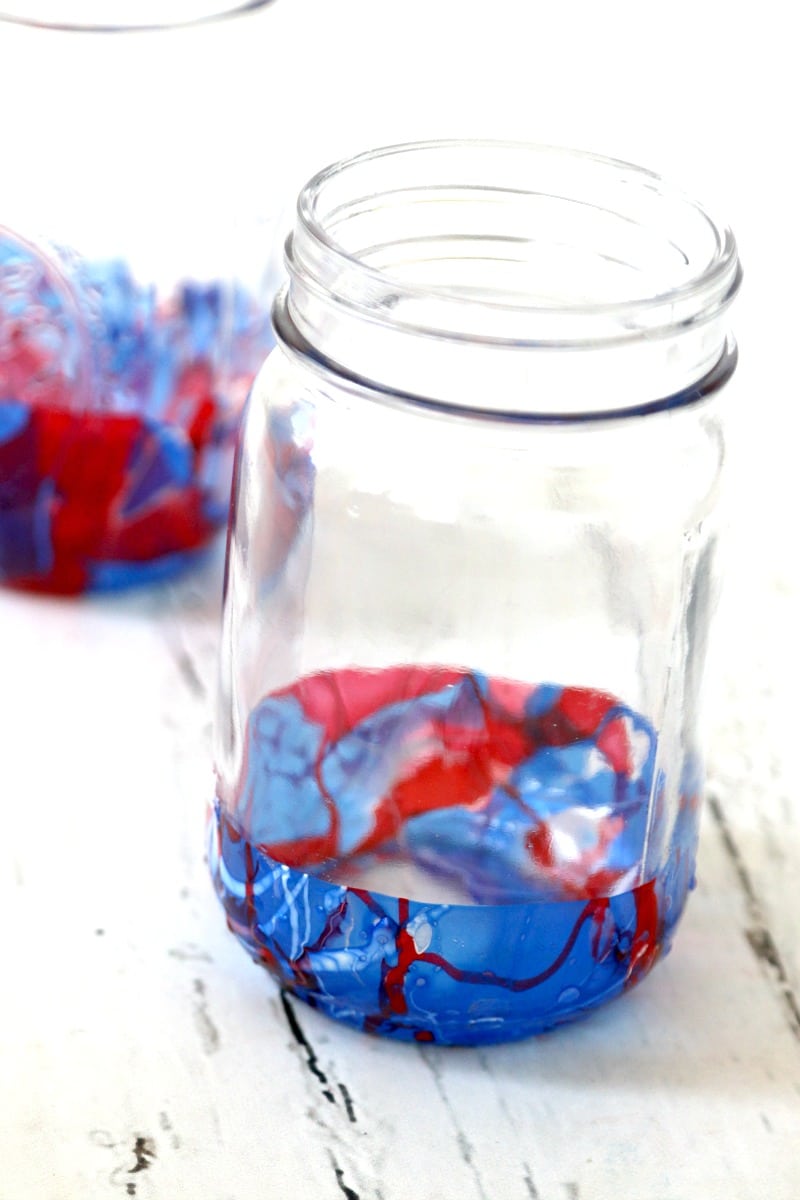 Supplies You'll Need to Marble Dip
Before you get started on this craft you will need lots of nail polish! I like to buy cheap nail polish in lots of colors, and these will also work for your jar marbling.
Here are a few sets that are inexpensive.  If you order them, you will have tons of colors without paying like $7+ a bottle at the store. Money savings – one of my favorites!
Kleancolor Nail Polish – Awesome Metallic Full
Sinful Colors 10-piece Surprise Nail Polish Set
Kleancolor Nail Lacquers 6 Color – *NEW*
---

Gorgeous, right? You can do this 100 times with tons of colors, and patterns, and have beautiful mason jars all over the house filled with flowers.
Want to see other marbleized projects? It's so easy that we use this technique a lot around our house. Click below to check them out!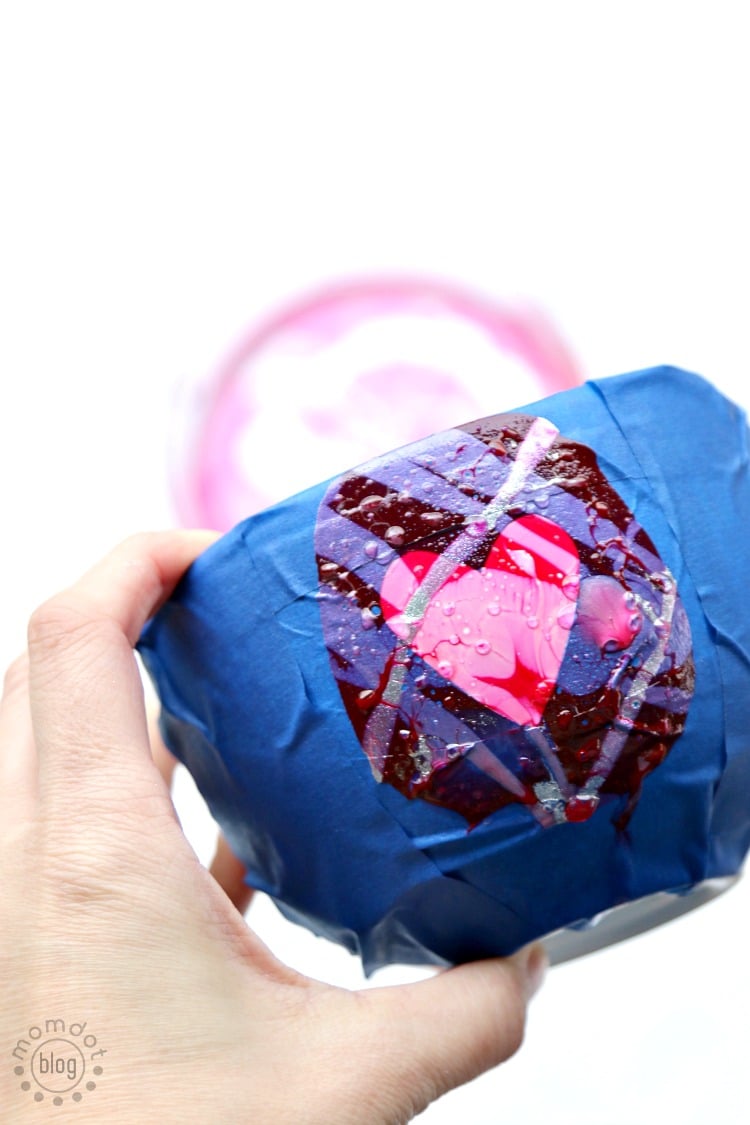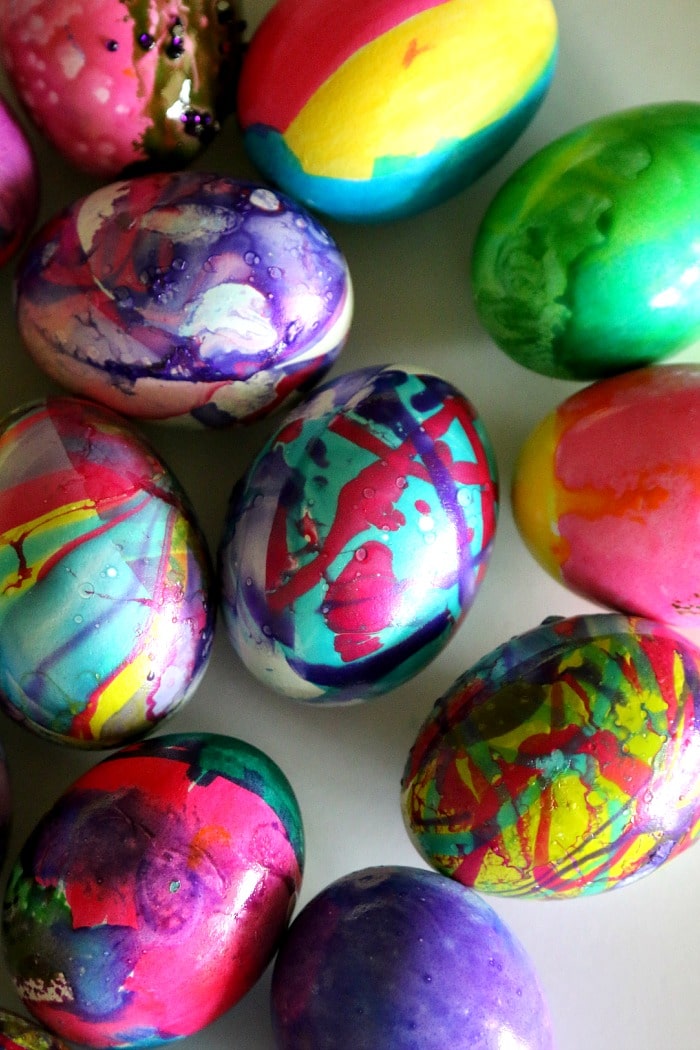 Have you completed a project you learned about here on MomDot? Tag me with #MomDot so I can see! Plus don't forget to visit me on Pinterest for more fun projects!