I cannot tell you how hyped up I am at this note my friend Linda received today from her child's school.
Her child has to have DOCTORS NOTE to send a packed lunch to school.
And does anyone notice the irony in the "health coordinator" and enforcement of no bagged lunches?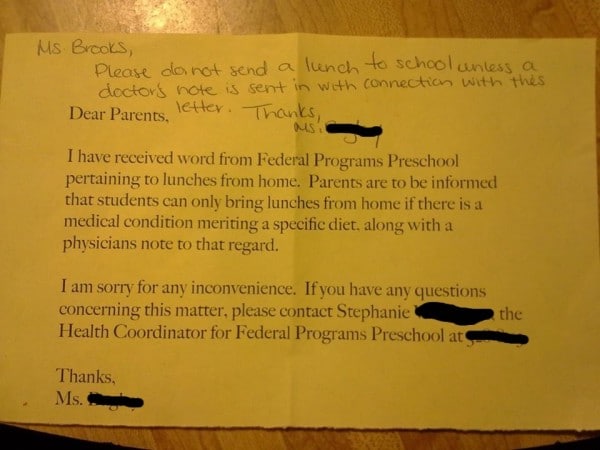 (pic used w/ permission from linda)
So I suppose that sending a note that says "I choose to skip the GMO's in the lunches you serve for a more balanced and safe diet as the parent of this child" doesn't suffice?
This is almost as bad as our schools policies to serve Lemonade and Nachos or Ice cream during Charlotte's P.E. classes every week.
Homeschooling is looking better and better every day.
~Trisha
Like this post? Try another one. Common Core is Making me Stupider or our Bless You post that went National.