I love vanilla ice cream.
I love how the plainness of it can invite bright colored fruit or rich chocolatey fudge drizzled on top. Of course vanilla ice cram is also enjoyable in its creamy perfection alone.
Except who wants that.
Vanilla Ice cream is a canvas just waiting to be decorated, wouldn't you agree?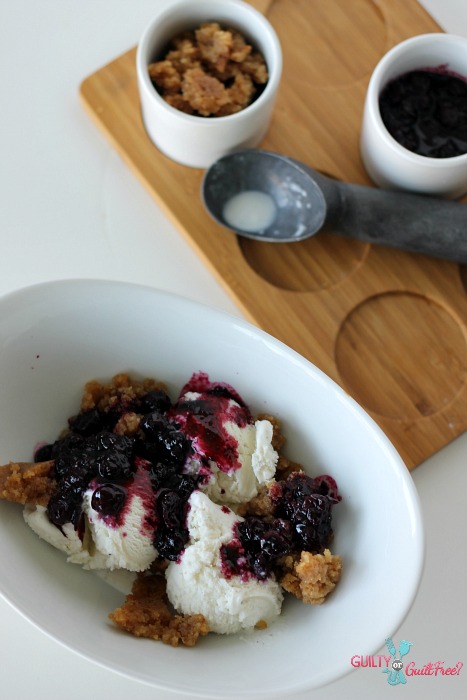 See.
Today while browsing my cupboard trying to decide between making a lemon pie, a raspberry peach cobbler, an apple crisp, a cherry streusal, or a banana pudding, my eyes fell on my half empty box of Cafe Du Monde Beignet mix. If you have never been to Cafe Du Monde in New Orleans, you have no idea what you are missing. If you have, you already know what you are missing. It's heaven in the worlds most perfect fried doughnut covered in powdered sugar and served along side a cup of Cafe Au Lait.
Divine.
I suppose with that kind of entry you are expecting me to showcase my vanilla ice cream with some beignets. Nope…but do not put that out the door as of yet. I can totally feel a NOLA style ice cream in the making. Instead, I got creative and used the beignet mix to create a new recipe full of sugar and fruit- a sorta best of both flavors thing.
Here we go:
(uncooked crumble)
(cooked crumble)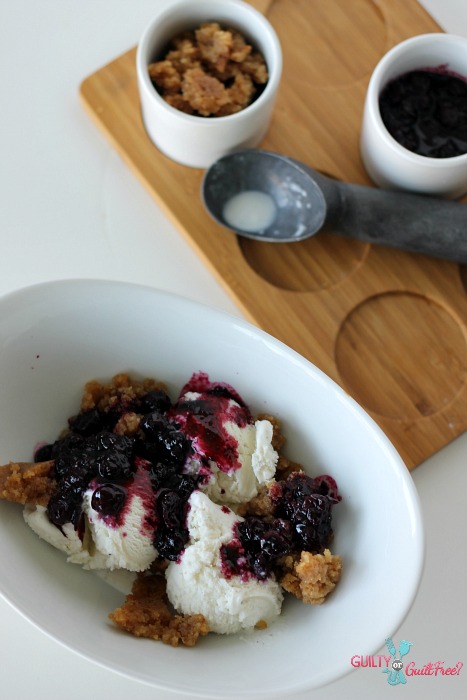 You may be telling yourself, that is a lot of work for ice cream topping…oh, but it's so….fantastic.
You do not want to deny yourself the sweet blueberries and subtle crunch of the crumble, all toned down by a scoop of your favorite Vanilla treat.
Go.
Cook.
Eat.
Enjoy.
Blueberry Beignet Crumble
Blueberry Mixture:
 1 cup (organic) blueberries
1/2 cup red grape juice
1 tbsp honey
1 tbsp lemon
Instructions:
Combine blueberries, grape juice, honey and lemon in a pot and place on stove till boiling. Once boiling, move to simmer for 15 minutes.
Transfer to a bowl and then place in fridge till cold….approx 30-45 minutes.
Crumble Recipe:
1/3 cup cold butter
1/4 cup white sugar
1/4 cup brown sugar
1/2 tsp cinnamon
1 tsp vanilla extract
3/4 cup beignet mix
Combine all dry ingredients and mix with mixer till crumble starts to form.  This is easiest if you cut up your butter. As mixing, add your vanilla extract. This recipe is very sweet because the beignet mix already has some sugar, so feel free to cut back on sugar if that is a concern.
Fluff with your fork.
Place in glass pie plate and put in a pre-heated 375 degree oven for 15-17 minutes. Please  note that it will start to melt together (the crumble) because of the butter. Take out carefully and fluff w fork. Leave on stove for approx 20 minutes. As the crumb is out of the oven, it will start to harden. When its not so hot, you can break into smaller pieces of crumble.
 Once both are cool, add toppings to your ice cream and enjoy!~
~Trisha
Copyright notes: Please note that this is an original recipe. If you would like to remake it to share, that would be great! I would just appreciate a link back if I inspired you. If you want to share this post, you may use (1) of my photos and a link back.