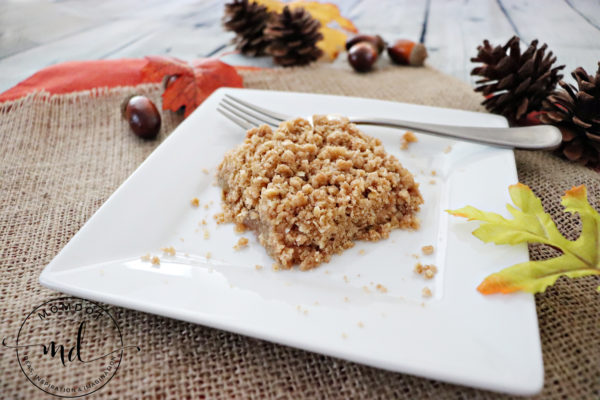 My son Jonathan has a favorite book he loves to pull out from time to time. It's about a cat who gathers all her friends, wanting to do some fun summer activities like swimming in a pond, picking strawberries, riding bikes, etc. But when they try their activities they realize it's a little too cold for swimming, there are no more strawberries growing, and so on.
That's when one of the cat's friends mentions that it must be fall. So they decided to do a fall activity: pick apples. Jonathan's favorite part is the end of the book. The cat and her friends make apple crisp and there's an actual recipe in the back of the book to follow.
Can you guess what he wanted to do after reading this book together a few days ago? Normally I love doing this with him but that day I was just a little too tired to go through all the motions of prepping the apples to make this yummy dessert. So I convinced him to use a hack his grandma shared with me years ago… using pie apples instead!
We quickly found our own lovingly worn out recipe card, gathered just a few ingredients, and whipped up some apple crisp in practically no time.
I loved spending time together with Jonathan as he practically made this treat himself. We had fun talking and laughing and teasing about who was more excited for the apple crisp to finish baking so we could try some!
While I do love making apple crisp with fresh apples sometimes a person just needs their apple crisp to come together a little faster. I'm excited to share this quick hack with you!
Instructions
First thing, pour your apple pie filling into your 13×9 inch baking dish. We had some amazing homemade kind that we used, but normally we go with the store-bought kind. You kind of have free reign here to decide how many cans to use. It all depends on your preference of apples to topping ratio. I like a lot of topping so we don't go crazy with the apple pie filling.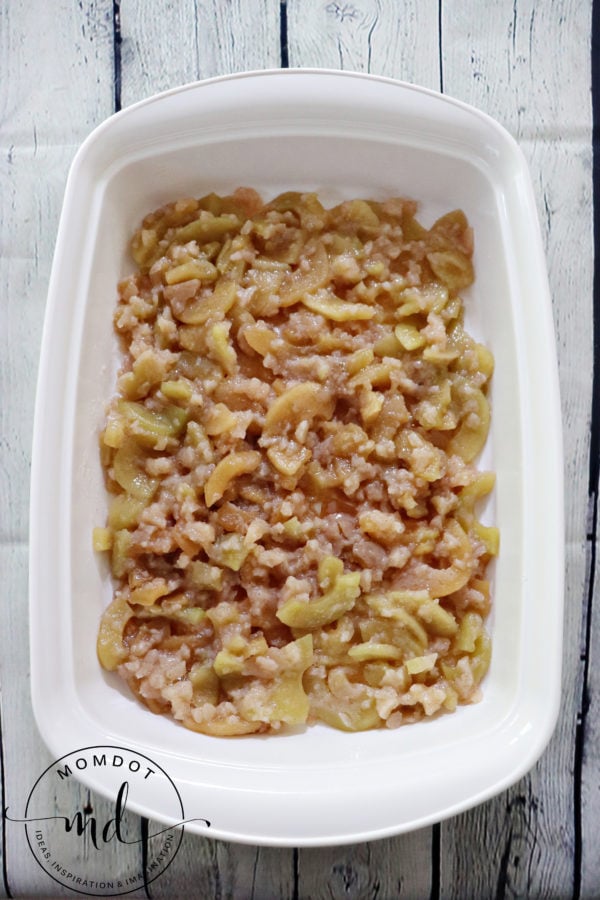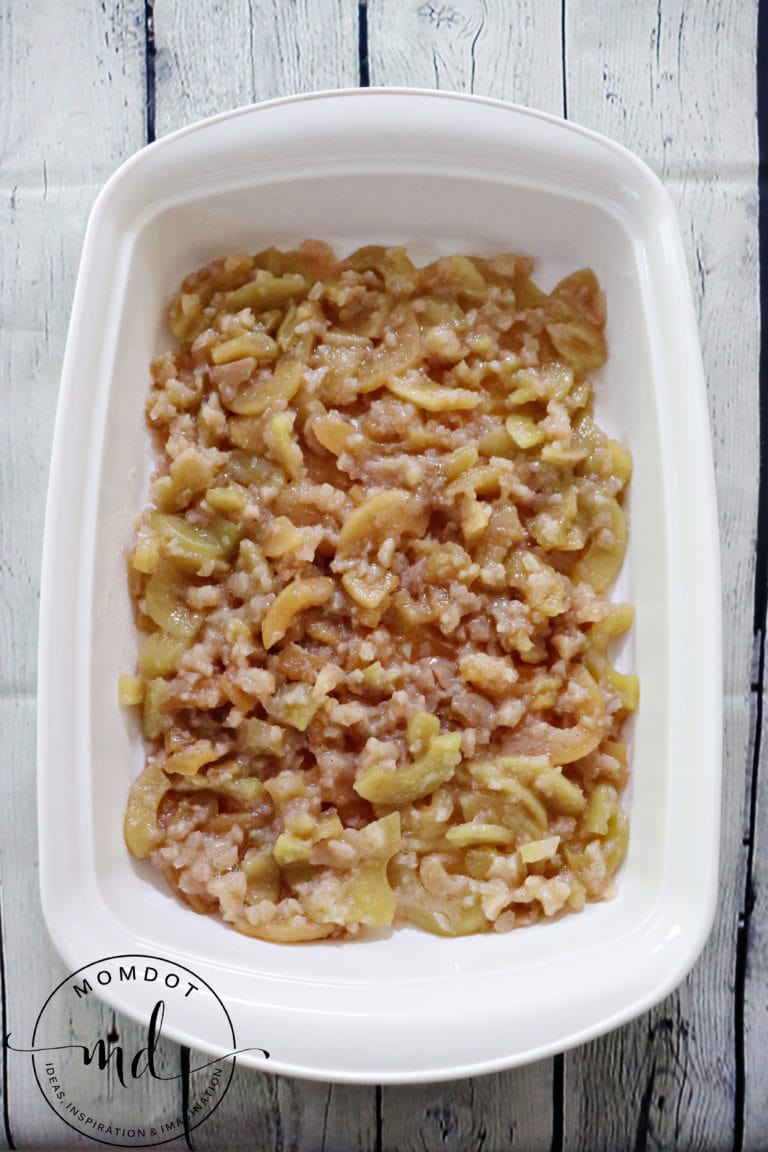 Second, dump in flour, then oats, brown sugar, and cinnamon into a bowl.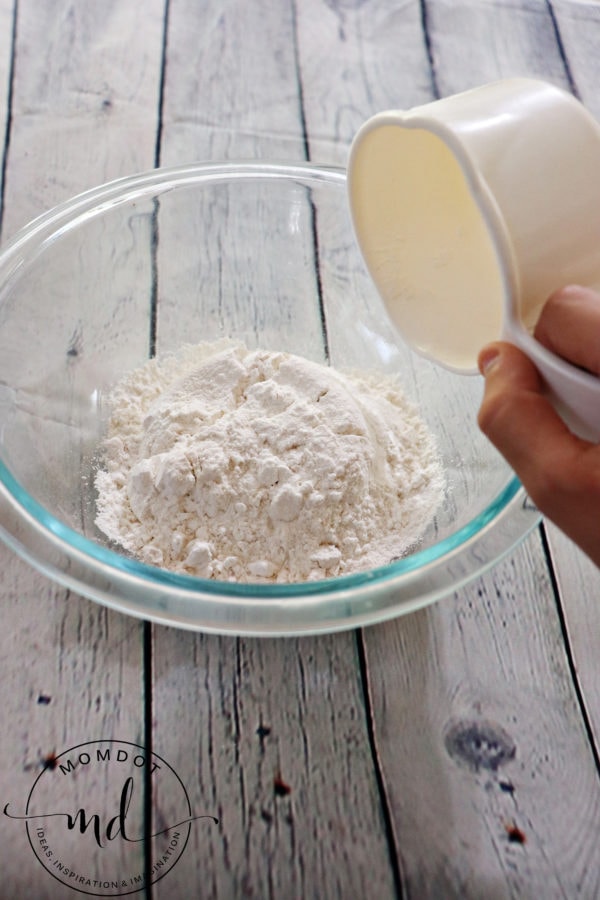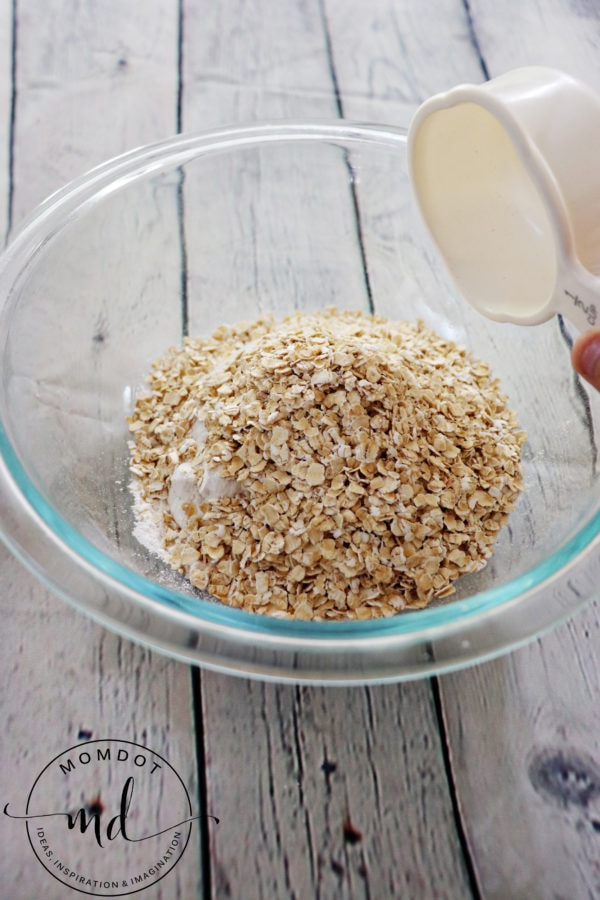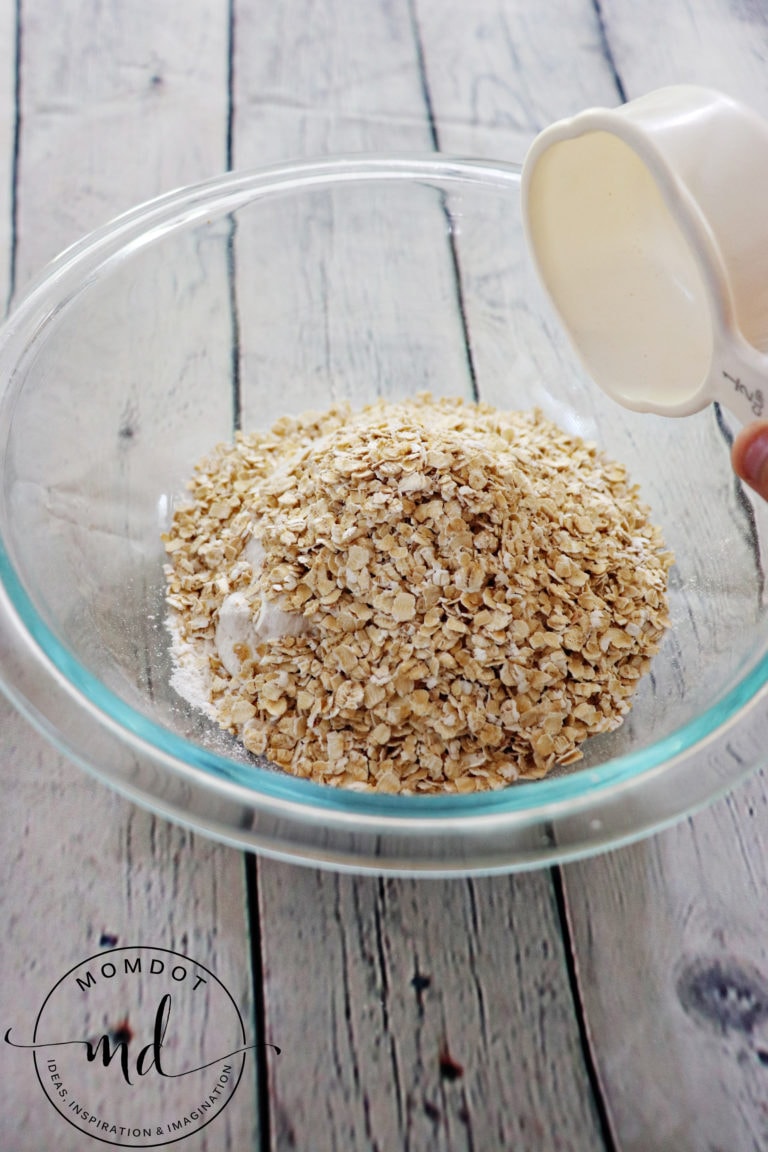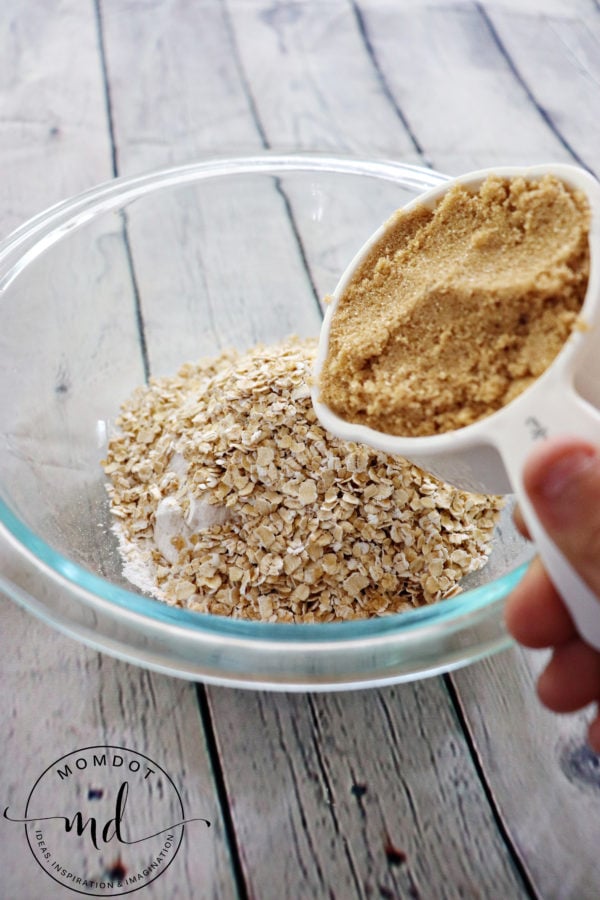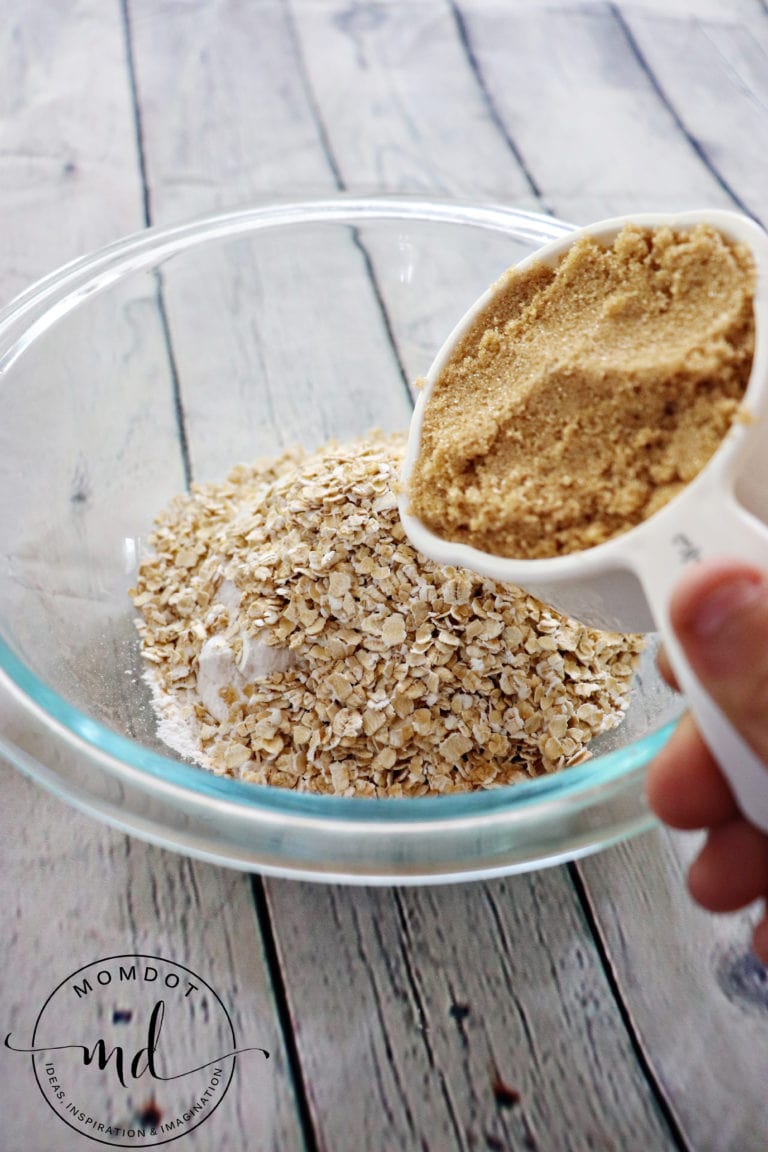 Mix it all together.
Then add in small cubes of cold butter.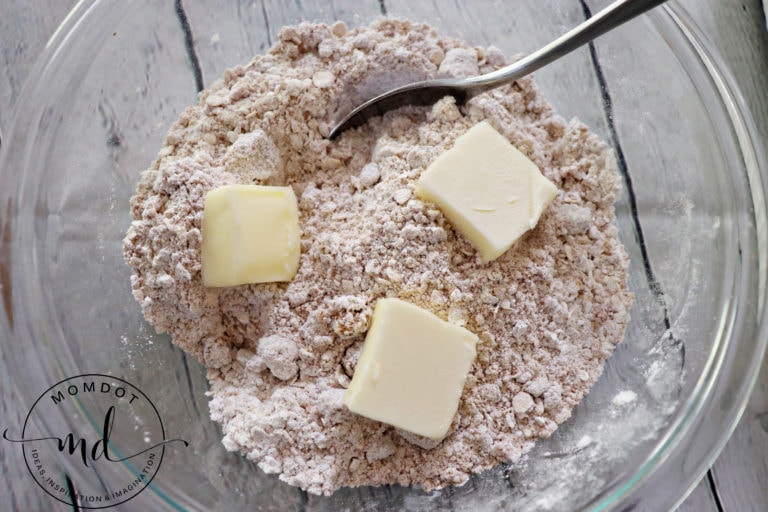 Helpful hint: While there are a few different utensils you could use to mix in the butter, try a pastry blender. It's more comfortable in your hands to work the butter into the dry mixture
Sprinkle the brown sugar mixture over the apple pie filling.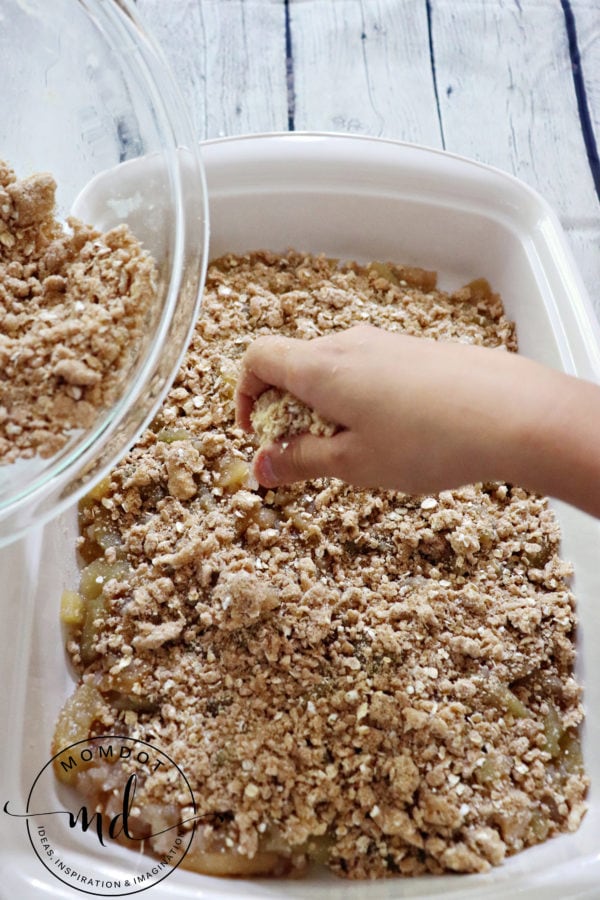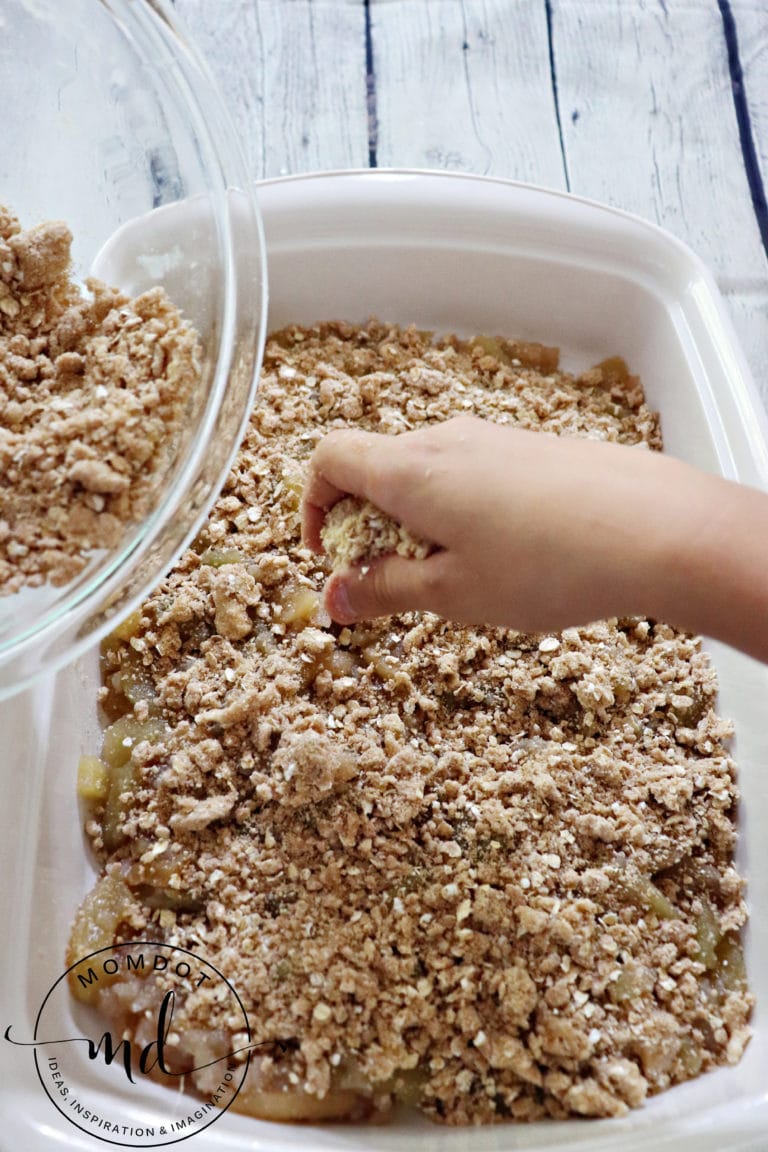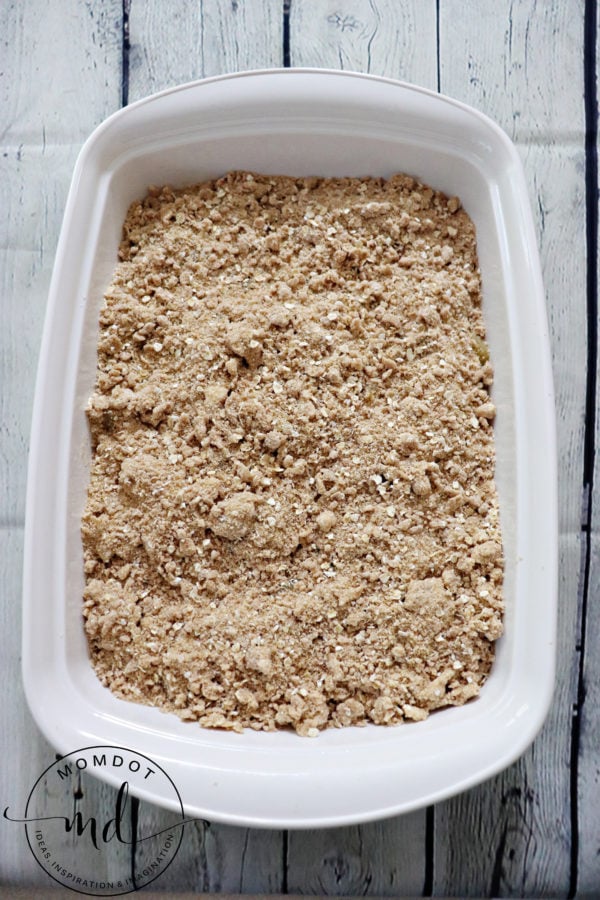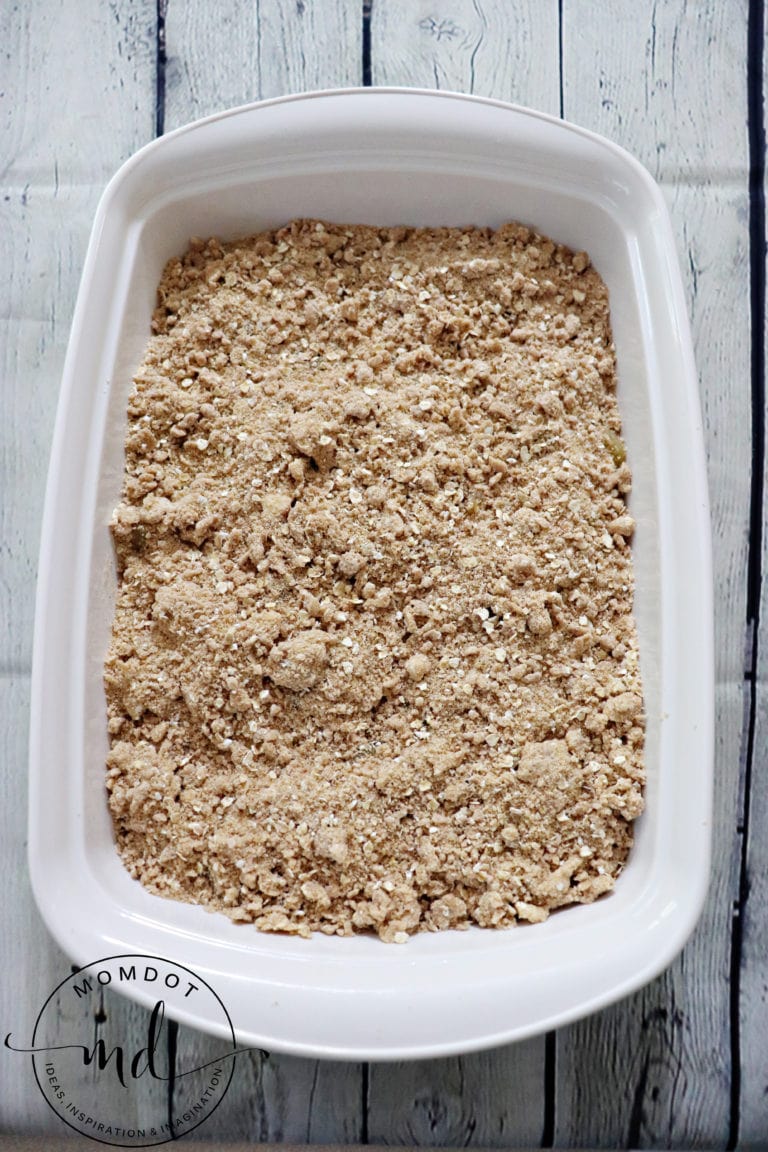 Then pop it into the oven. It doesn't take as long as regular apple crisp because the apples aren't raw and don't need to be cooked. It just needs to be in long enough for the crisp to… crisp!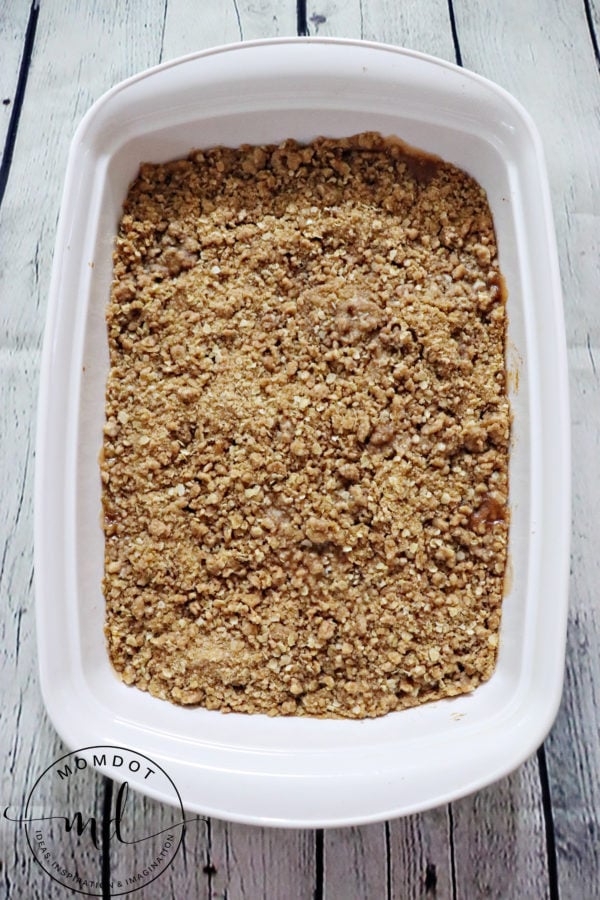 The hardest part is that once it's done you'll have to wait at least a few minutes for it to cool off. Try and be patient!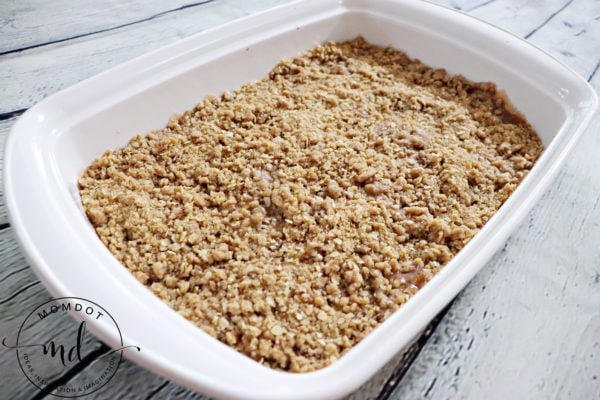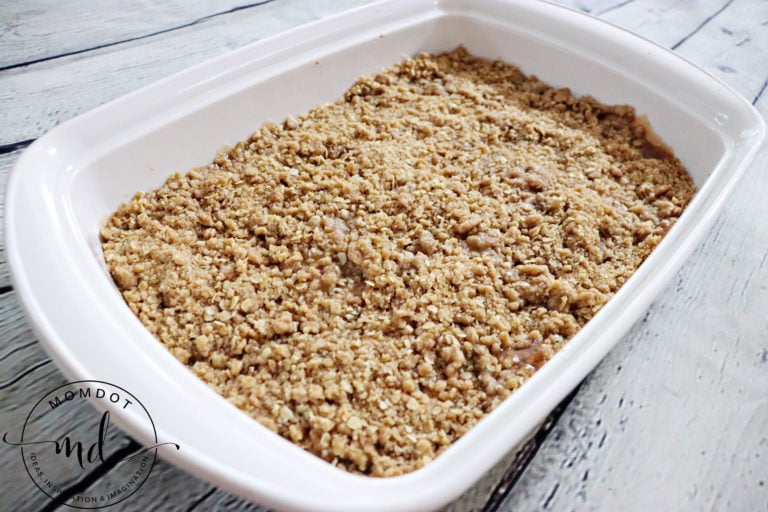 Finally, dish it up!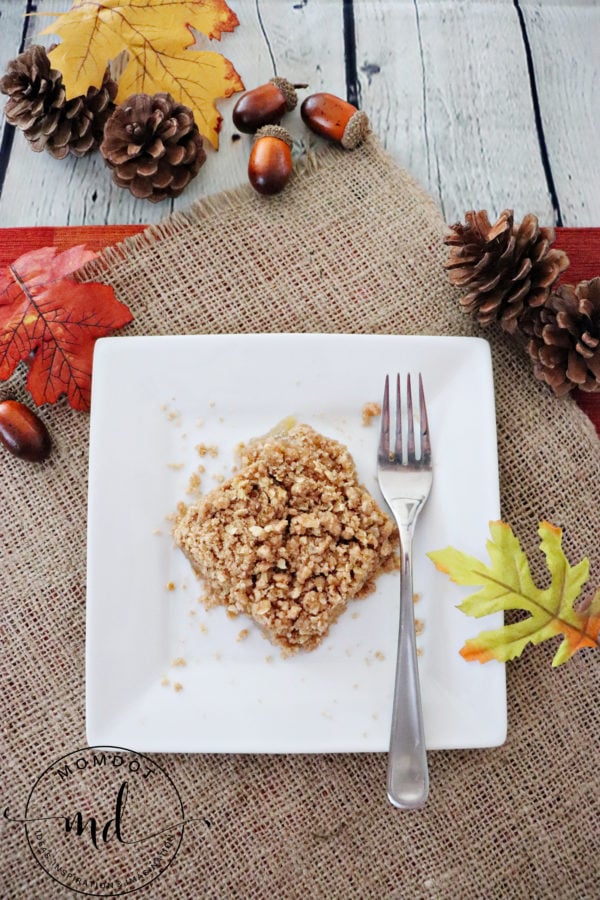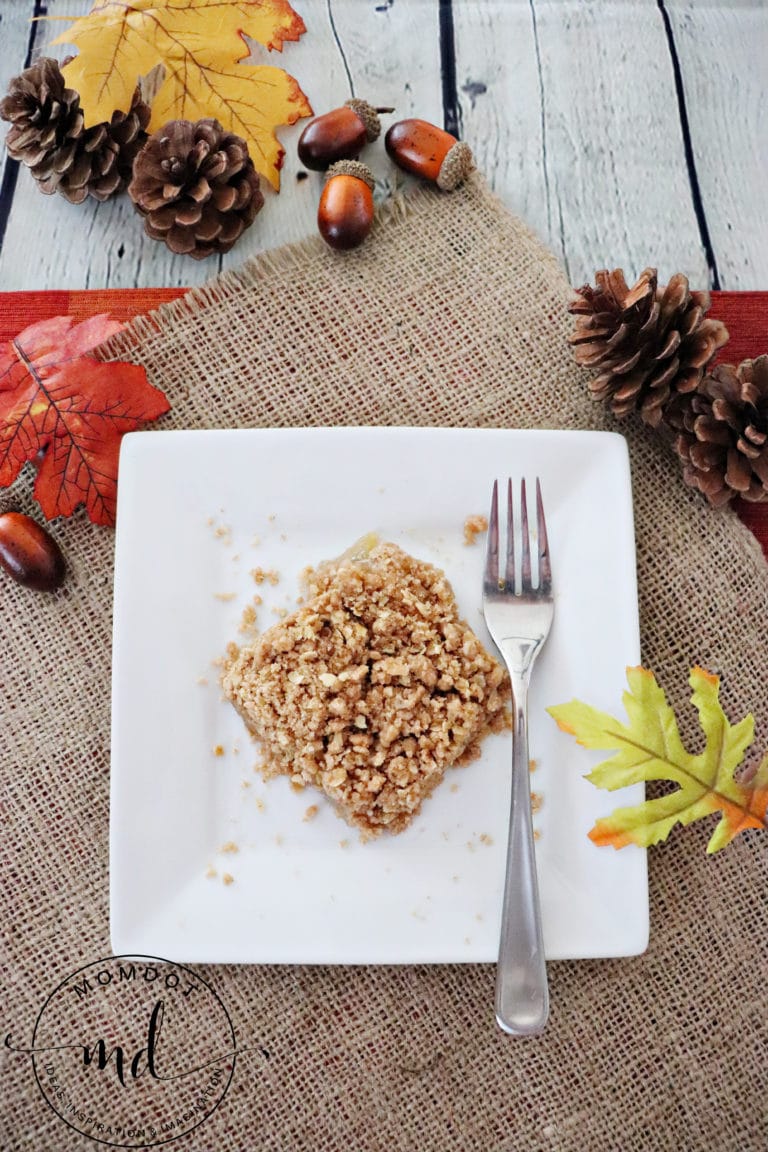 Easy Apple Crisp
Whether you eat it piping hot, with ice cream, or as leftovers the next day, you'll love how quickly this apple crisp hack comes together for you to enjoy!
What You Need
1

cup

flour

3/4

cup

brown sugar

1/2

cup

old fashioned oats

1

tsp

cinnamon

6

Tbsp

cold margarine

2-3

cans

apple pie filling
Instructions
Pour apple pie filling into 13x9 baking dish.

Mix together flour, brown sugar, oats, and cinnamon.

Sprinkle brown sugar mixture onto apples.

Bake in preheated oven at 350 for 20-25 minutes until top is golden brown.
Whether you eat it piping hot, with ice cream, or even for breakfast the next morning (I may or may not have done that more than once) you'll love how quickly this apple crisp hack comes together for you to enjoy!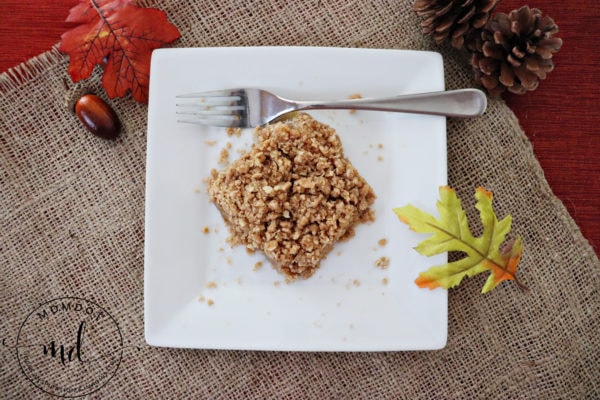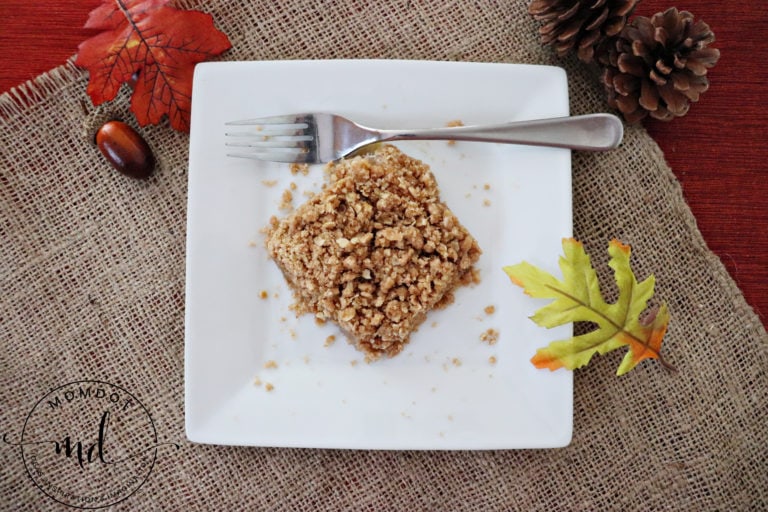 ~Kimberly