I adore handprint art around here! Handprint art is easy, fun, and allows your kids to be totally creative~! In the interest of the upcoming holiday and the many camping trips so many families are taking right now, I wanted to share a Campfire Handprint idea that is great for kids (and adults) of all ages.
Campfire Handprint Art with Free Log Printable
You need
Simply paint your hand in campfire colors and then press on paper. You can either hand paint your wood with brown paint OR I have provided a FREE printable down below for the logs so you can just print and press your hands! This printable will make it easy for large groups of kids in a classroom or summer camp and feel free to use there!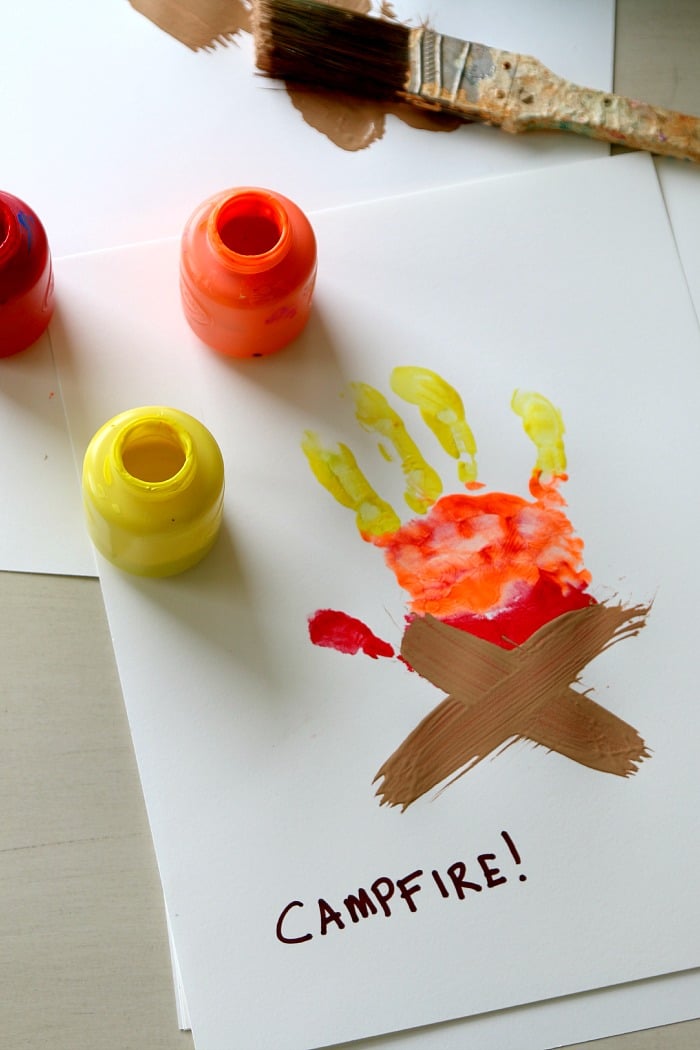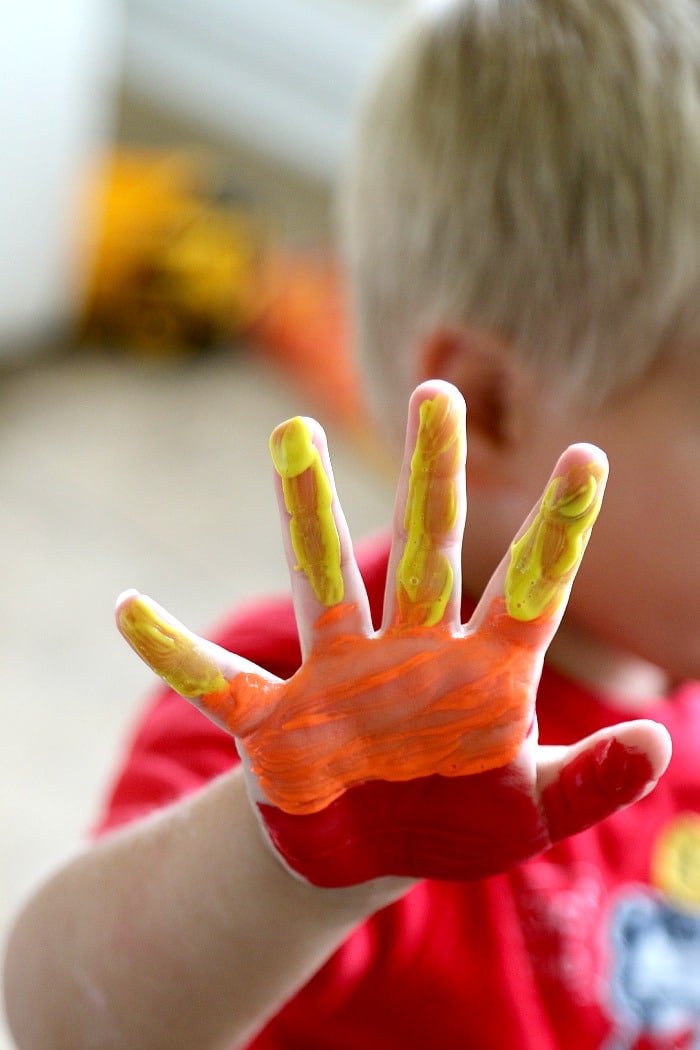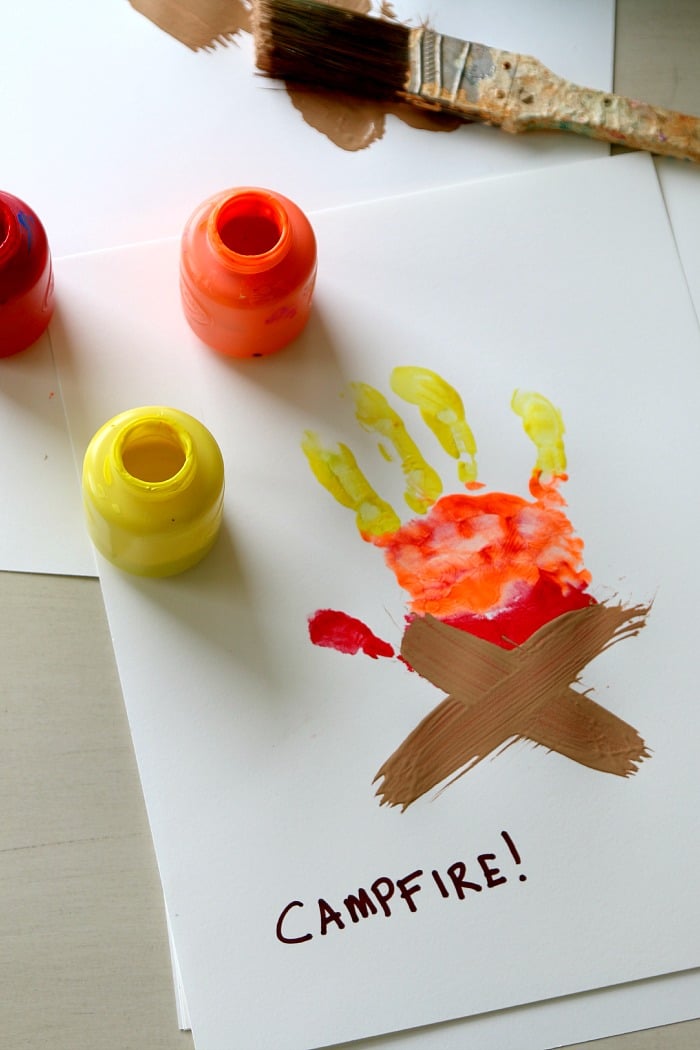 Plus Free Log Printable!
Download my free log printable by hitting below! Make sure you select "color" on your printer in order for the logs to bring in brown instead of black.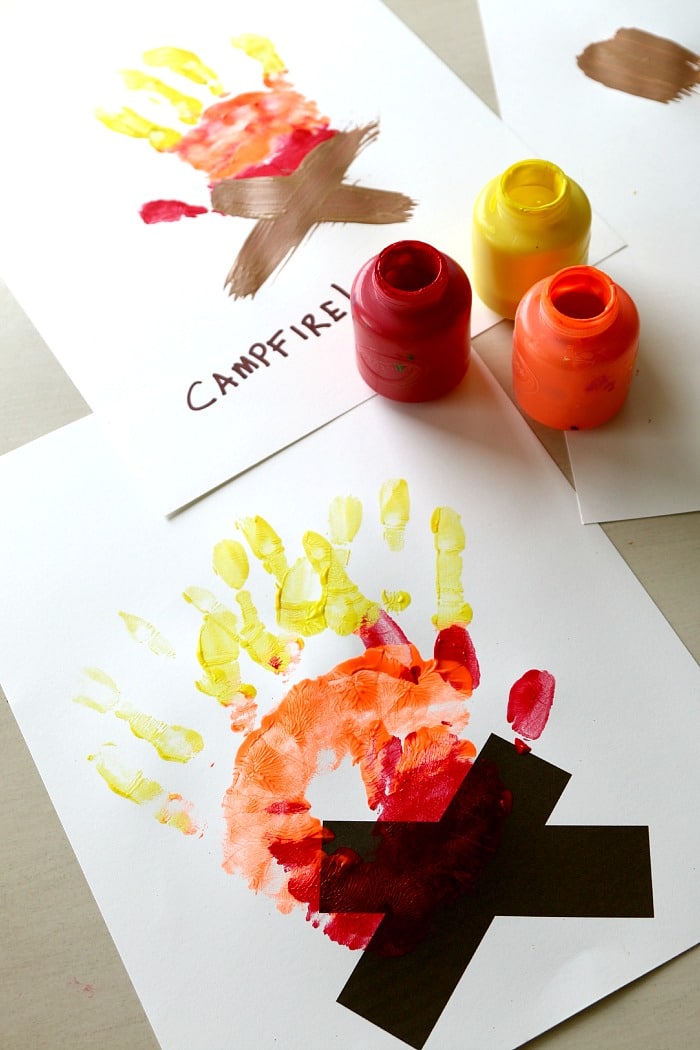 Love Handprint Art?
Here are a few other handprint art ideas on MomDot: Frankenstein  , Thanksgiving Handprint, Rainbow Handprints, Christmas Handprints