If you're new to crafting, then you may be astonished to discover the plethora of types of paper out there! No matter what crafts you're into DIY-ing, this list features the most popular types of paper and their crafty uses so that you'll never have to wonder which type of paper is best for your projects again!
Without further ado, let's get started!
1. Scrapbook Paper
Scrapbook paper is a thicker crafting paper that's easily foldable and retains its shape. Its invented purpose was for scrapbooking and it's wonderful for gluing photos, ribbons, and other scrapbook accessories on to.
Its hefty material prevents pens, markers, paints, and glues from bleeding onto the other side; and both sides generally feature print. You'll find scrapbook paper in endless patterns, colors, textures, and themes!
See how we used scrapbook paper to create these Holly Jolly Christmas Cans!
---
2. Crepe Paper
This crinkly crafting paper is very lightweight, thin, and generally comes in rolls of different colors and patterns. Crepe paper is a great choice for flowy crafts, such as party decorations, paper plate kid's crafts, DIY pinatas, flower crafts, and even paper wall murals for Sunday School, classrooms, playrooms, and more!
See how we used Crepe paper to create these super cute Paper Plate Wind Socks for kids!
---
3. Origami Paper
Origami paper is primarily used for (you guessed it) origami. This type of paper generally comes in square shapes and is a medium thickness that allows it to fold well and hold its shape without being too difficult to work with or too thin to tug on.
You'll find origami paper in a variety of colors, patterns, and even textures!
Check out these simple origami projects for beginners!
---
4. Construction Paper
A favorite for kids' crafts, you'll often find construction paper in elementary school classrooms. This craft paper is thick and sturdy, making it a great fine motor skills tool for children to practice their cutting skills!
It can also be colored on without fear of bleeding through, folded into shapes, and comes in a wide range of colors to choose from.
See how we used construction paper to create this silly Dr. Seuss Cat in The Hat Kids' Activity!
---
5. Tissue Paper
This ultra-thin paper comes in a wide range of colors and patterns and is typically used for stuffing gift bags, making paper party decorations, and paper flowers. Its thin, semi-transparent texture is also great for arts crafts for kids!
See how we used tissue paper to create these Easy DIY Tissue Paper Flowers!
---
6. Paper Bags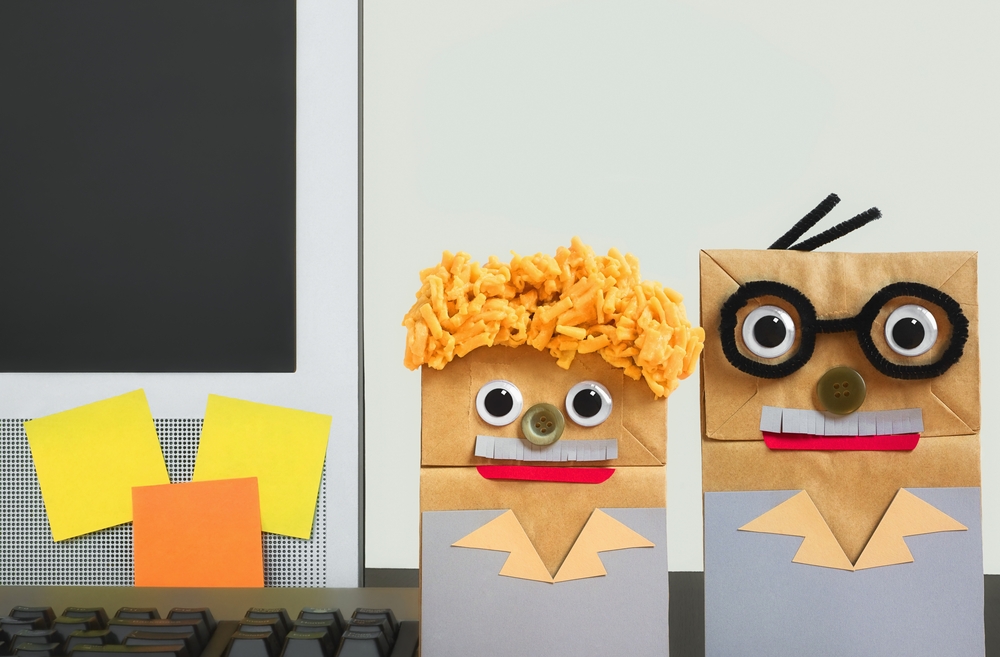 Paper bags are typically used for DIY puppets and kids' crafts. They can be cut, glued, and shaped into whatever your imagination creates and are a great, customizable craft for any season of the year!
Check out these spooky cute Halloween Paper Bag Bats by our friends at Iheartcraftythings.com!
---
Final Thoughts
Knowing the most common types of paper used in crafts can transform your DIY projects! Here, we share 6 of the best, most versatile papers that are affordable, customizable, and great for crafts of all kinds!
Happy crafting!