DIY birthday gifts for mom and homemade Christmas gifts for mom are the most heartfelt things you can give! Check out these incredible homemade gifts for mom that are so special and most of them are really easy to do.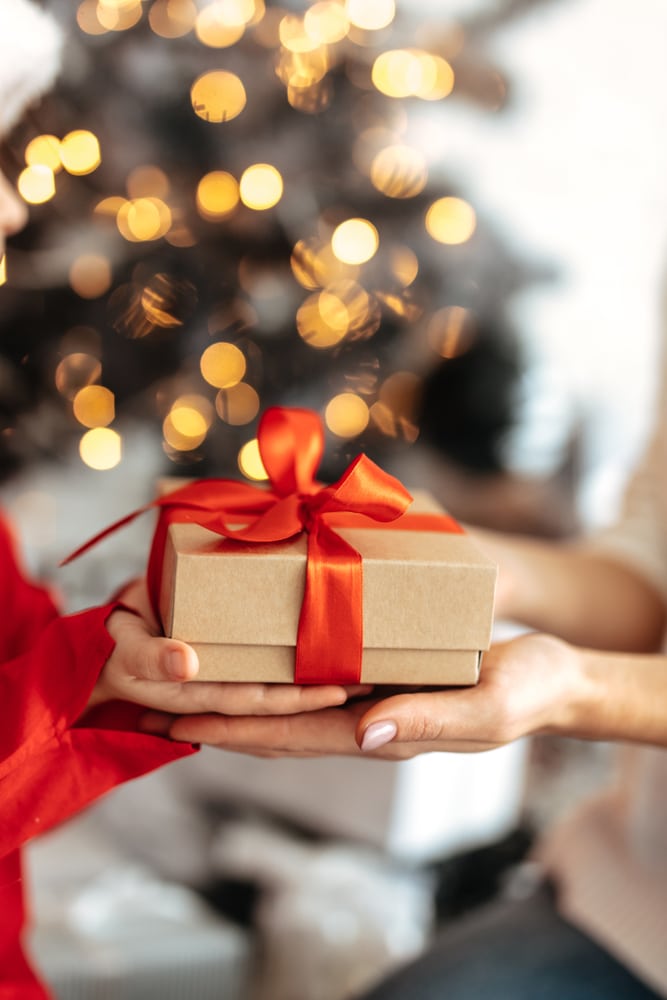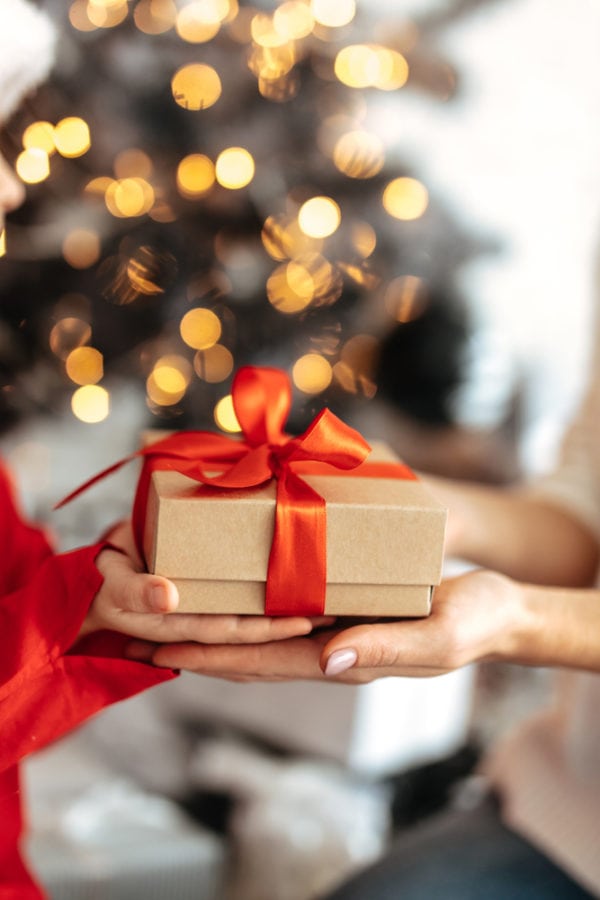 Buying Christmas gifts for mom can be so difficult! And who wants to trudge through the mall for the fifteenth time this week? Not us!
And then there are birthdays, a mother's day gift for Mother's Day, Easter, anniversaries, and all the other gift-giving occasions where mom deserves something special. What to do?
Fear not, because we have the ultimate list of DIY gift items that mom will go nuts over! It's so true that handmade gifts are gifts from the heart, so we recommend giving your time and energy by gifting mom something that you hand-crafted just for her.
Check out our list of the best homemade gifts for mom from daughter!
DIY Gifts for Coffee and Tea Drinkers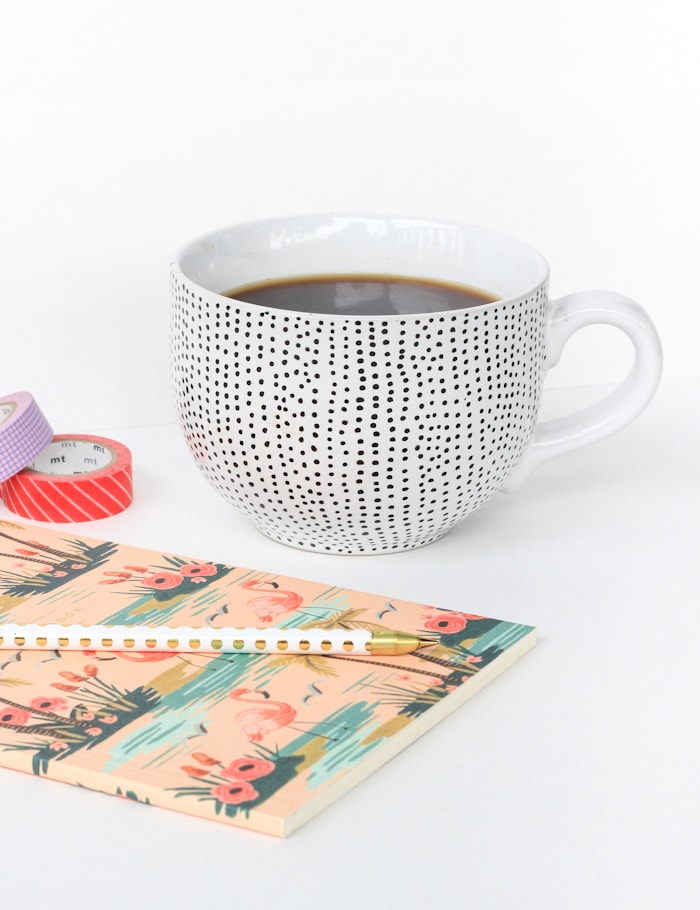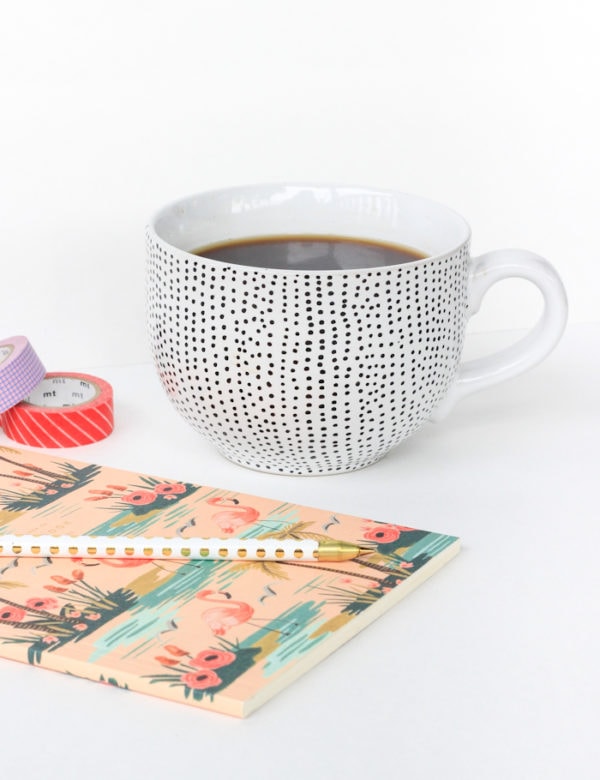 How cute is this polka-dotted mug? And according to Rachel from The Crafted Life, this gift idea is super easy to make. In fact, if you pick up this special pen for porcelain, you could create any kind of pattern you wanted. It's easy enough for even a youngster to make this for mom!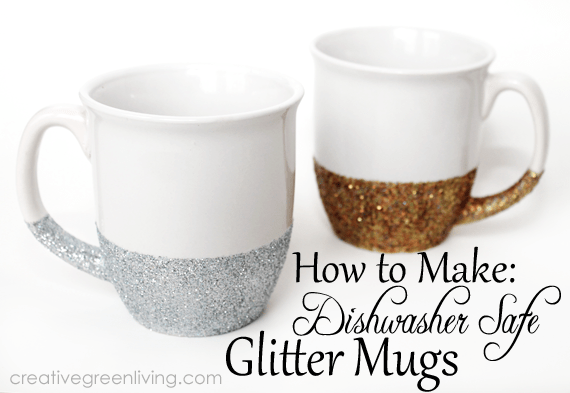 For the mom who loves some sparkle, make this super chic, dishwasher-safe, glitter-fabulous mug! We recommend adding some of her fave java or loose-leaf tea leaves to the gift. She'll be drinking her coffee like a queen while you bask in the glow of a DIY gift gone incredibly right.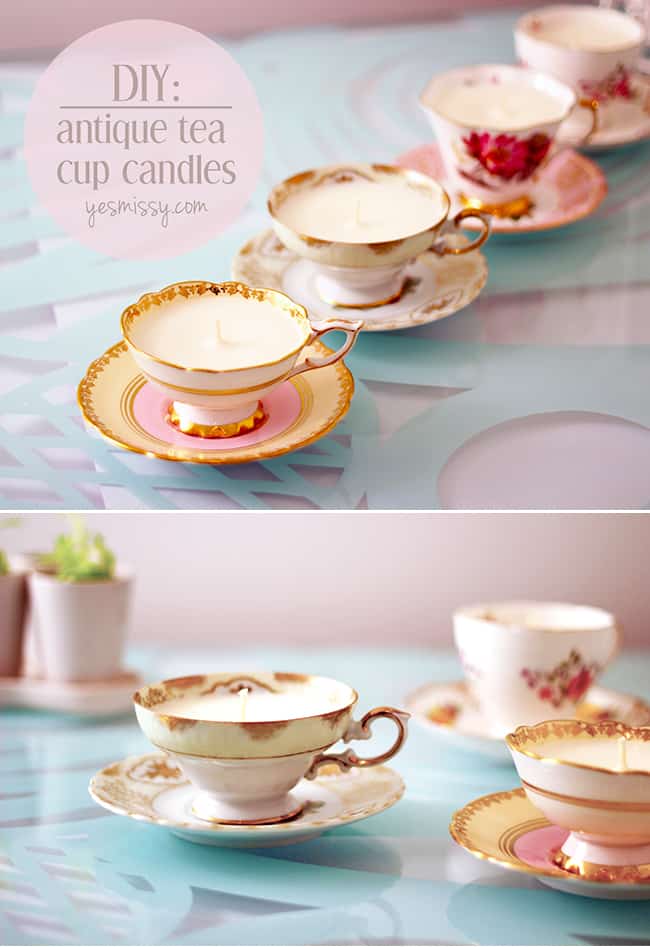 How sweet are these handmade candles? Tea-loving moms will especially love this dainty gift, especially if it's made with a teacup of sentimental value. Combining the DIY with a family heirloom of sorts will definitely assure you the Favorite Child award.
4. Sharpie Trivets or Coasters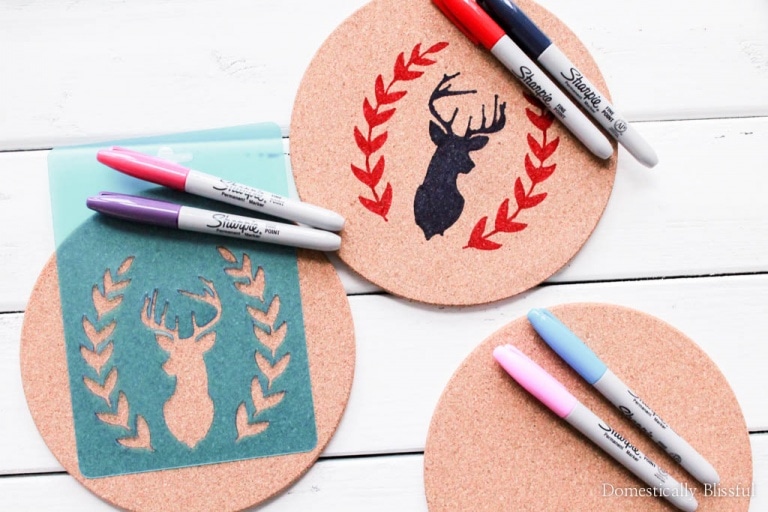 These trivets are beautiful! The same process could be used with cork coasters instead, and you could also let the little ones add their adorable artwork. Whether you color in a trendy deer head, a classic pineapple shape, or a childlike happy face, these trivets/coasters are guaranteed to be a gift that mom will treasure for years.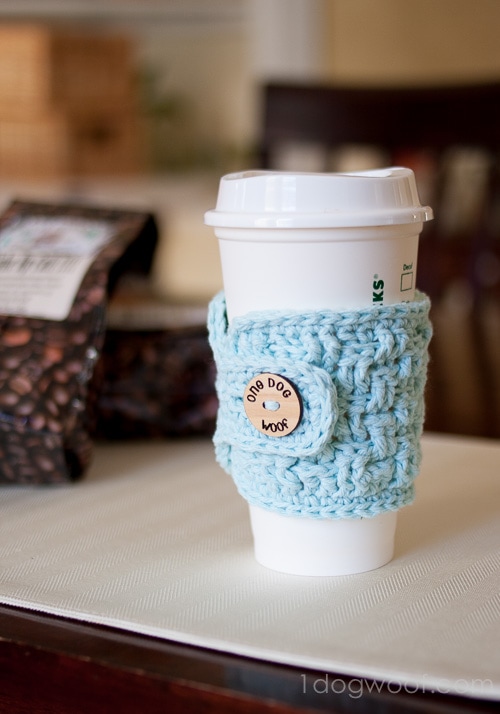 Any coffee lover will adore this hand-crocheted cup sleeve. No more wasteful paper sleeves at Starbucks – your mom will be the queen of reusing and recycling! The powder-blue option pictured here on One Dog Woof is lovely, but you can easily switch it up and use mom's favorite color. Warm her hands, her coffee, and her heart!
DIY Gifts for Moms Who Love Baking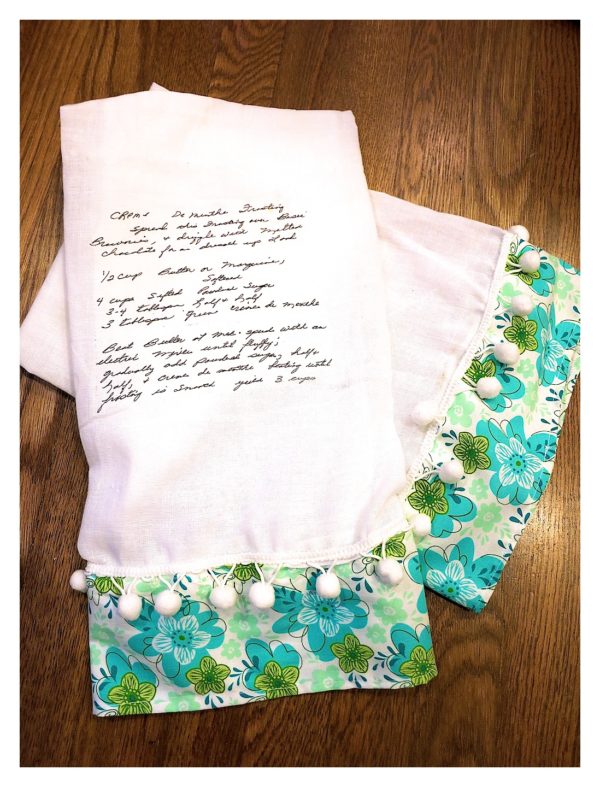 Be prepared, because mom will definitely cry happy tears when you transfer an old family recipe onto a tea towel, using these instructions. Order these cool Heat-n-Bond adhesive sheets and preserving the recipe and the handwriting becomes as easy as it is poignant.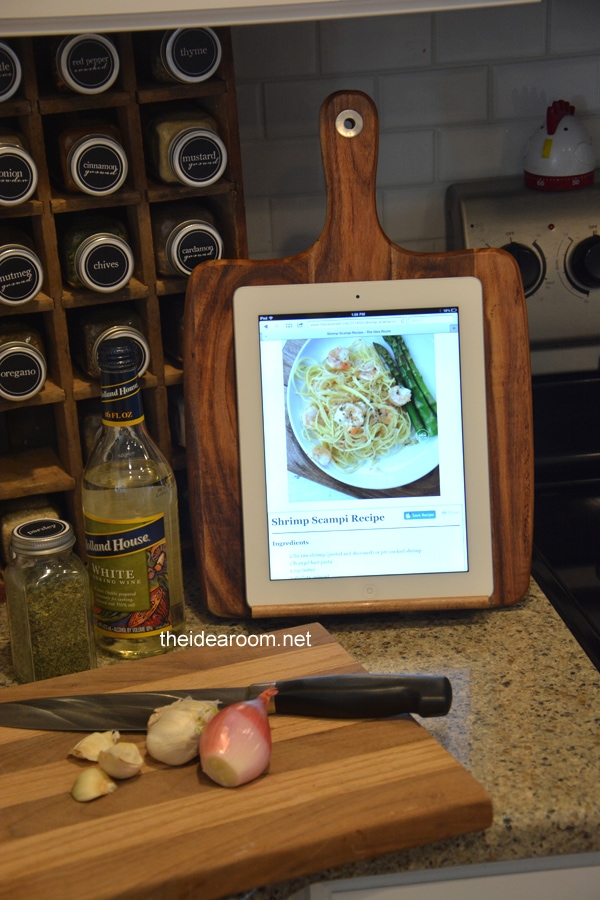 Take a simple wooden cutting board (maybe this one?) and turn it into a customized tech tool for the kitchen with this simple DIY tutorial. It could easily be used to hold a small cookbook too, or a recipe card, making it even more convenient. Add a pretty decal too and make it a work of art as well!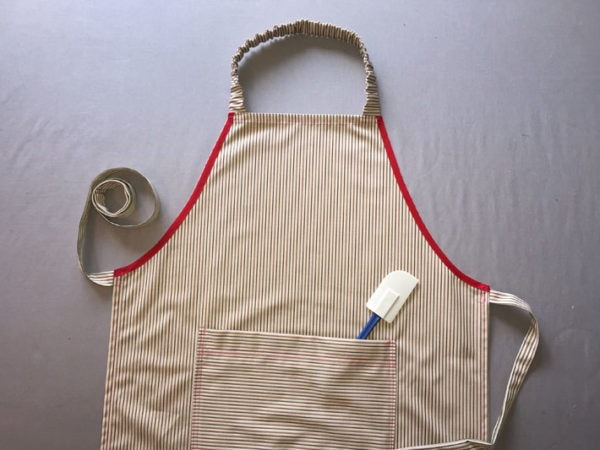 Is the mom in your life always covered in flour and often complaining about how much laundry she has to do? Kill two birds with one stone by making her an apron with this easy-peasy DIY tutorial, and the flour will stick to the apron and not her clothes! Why didn't you think of this years ago?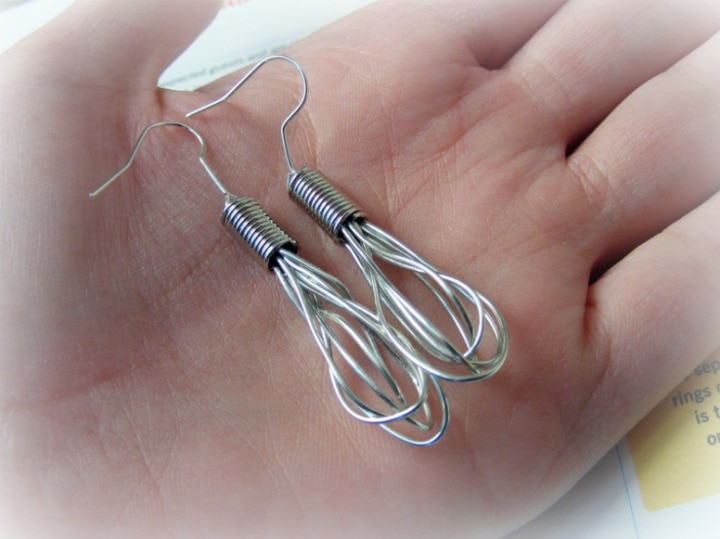 How insanely cute are these little earrings? It'll take some time and some delicate hands, but the look on mom's face when you give her these one-of-a-kind pieces of jewelry will be worth every minute. For an extra laugh, add in a regular-sized whisk and your favorite cupcake recipe – she'll get the hint!
DIY Gifts for Bookworm Moms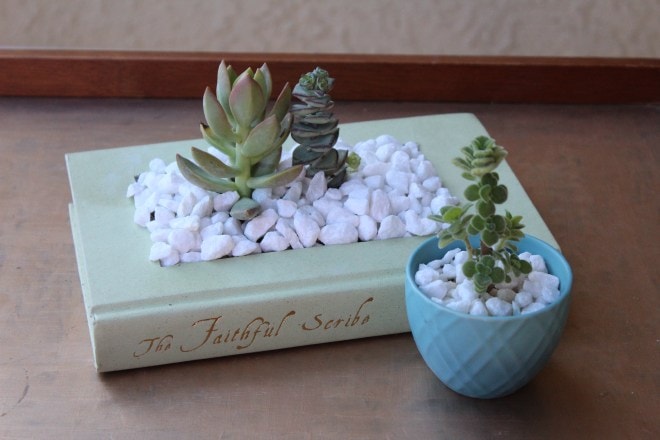 Your book-loving mom will be thrilled with this addition of greenery to her home, and you'll have fun choosing the cute leafy-ish green buddies to plant inside. Choose her favorite classic novel to work with and add stones of her favorite color, then watch her face light up!
The fabric bookmarks that the Polka Dot Chair blog has pictured here are beautiful. If you created similar bookmarks using fabrics of personal significance – say, a baby's christening gown, or a piece of an old kerchief that grandma often wore– yours could be even more beautiful!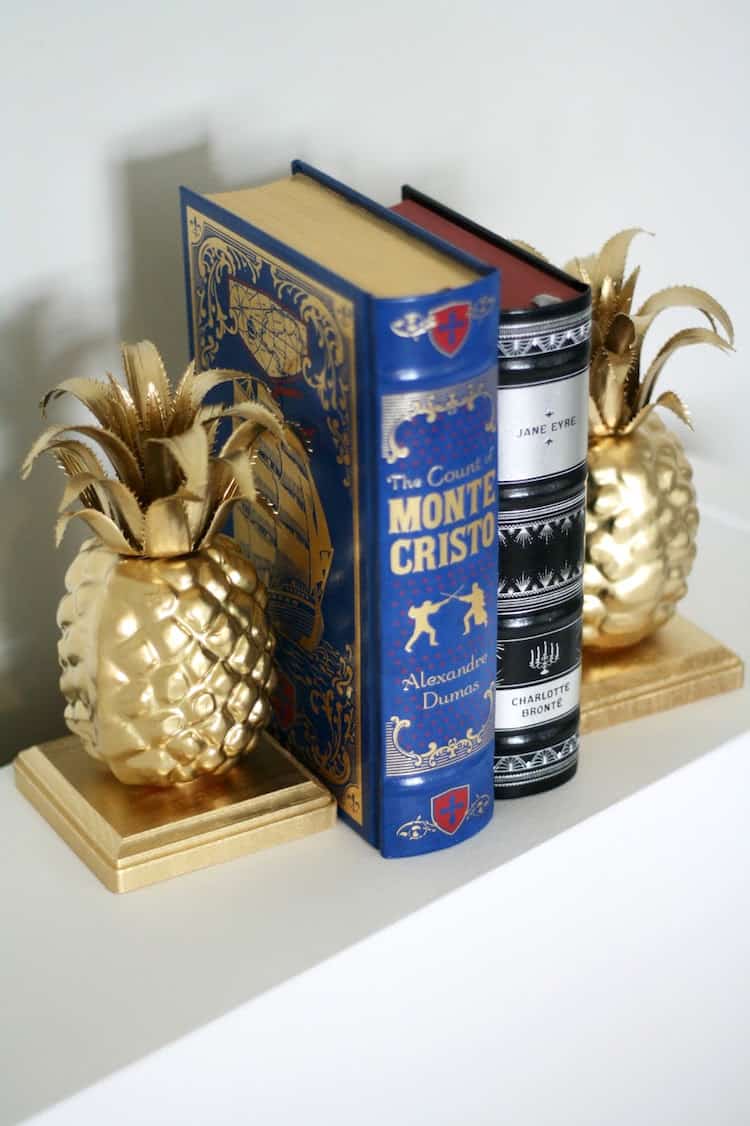 Mom's bookshelf isn't just a thing that holds her favorite volumes of literature, it's a place to display the books and items that mean the most to her. Pineapple decor is super trendy right now, and these golden fruits will be a perfect addition to mom's shelf. The process is easy and the finished product is gorgeous. You've got this.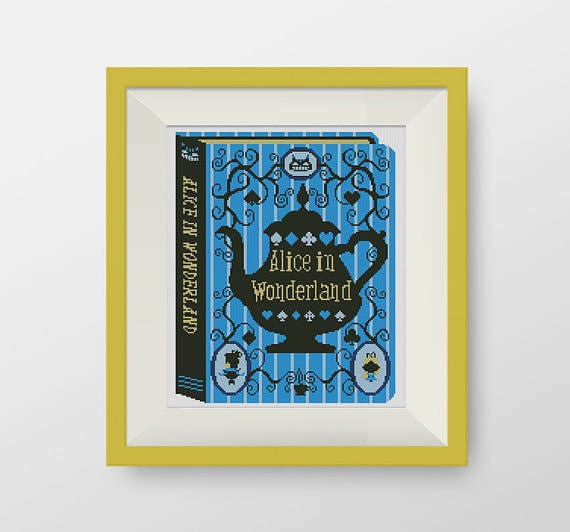 OMG. How cute are these needlepoint patterns? Choose from Gone With The Wind, to Harry Potter, to Alice in Wonderland, and just plain ol' fun bookish quotes, and give mom something that will make her smile every time she sees it. It will remind her of her favorite books and one of her favorite people. Really, you'll be her number-one favorite after making one of these for her!
14. Keepsake Book Box
Order a few of these unfinished boxes, paint them up as per Martha Stewart's instructions (she would never steer you wrong), and create the sweetest keepsake box mom has ever seen. The tutorial says the box is for dad, but we think mom would love seeing these wooden book boxes even more than dad. Especially if you fill them with bookish jewelry!
Gifts for Bathtub-Loving Moms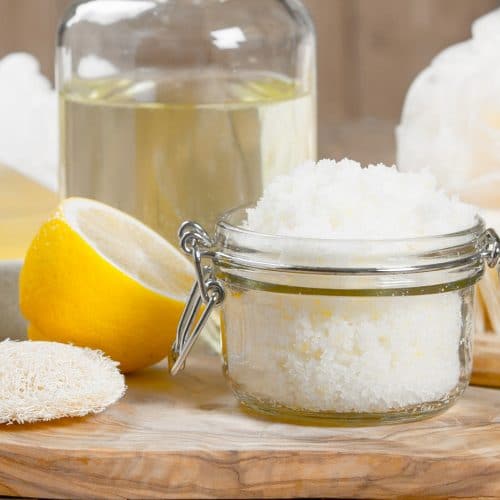 Does your mom love to soak peacefully in a nice hot bath? We know she does. Give her this delightful lemon sugar scrub that you made yourself and she'll not only be relaxed, but she'll smell delicious too. She'll never need to go to the spa again! Okay… never say never.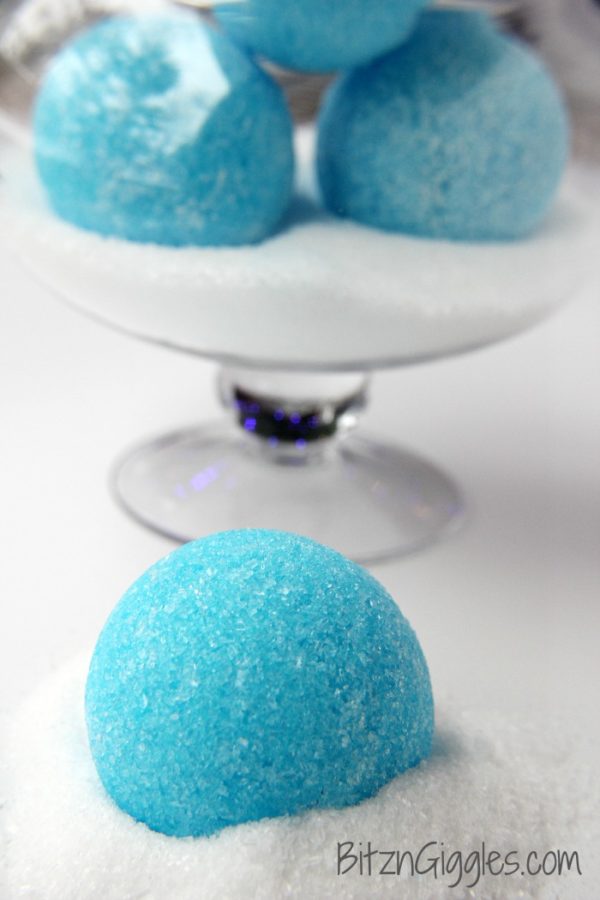 These bath bombs are beyond easy to put together. You can make them in ice cube trays if you like, but we recommend ordering these molds for the perfect shape. Mom will enjoy the luxury of soaking in the tub even more with these!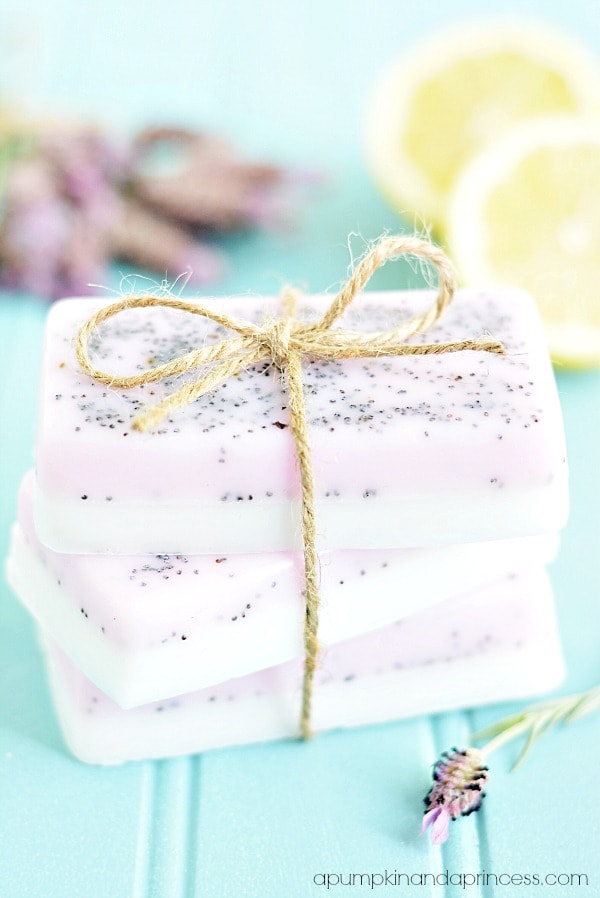 Is there anything more luxurious for the skin than goat's milk soap? A goat's milk soap made with love is bound to be the utmost in luxurious skincare. Making soap sounds like a daunting task, but it isn't as hard as it seems, especially when you use this soap base.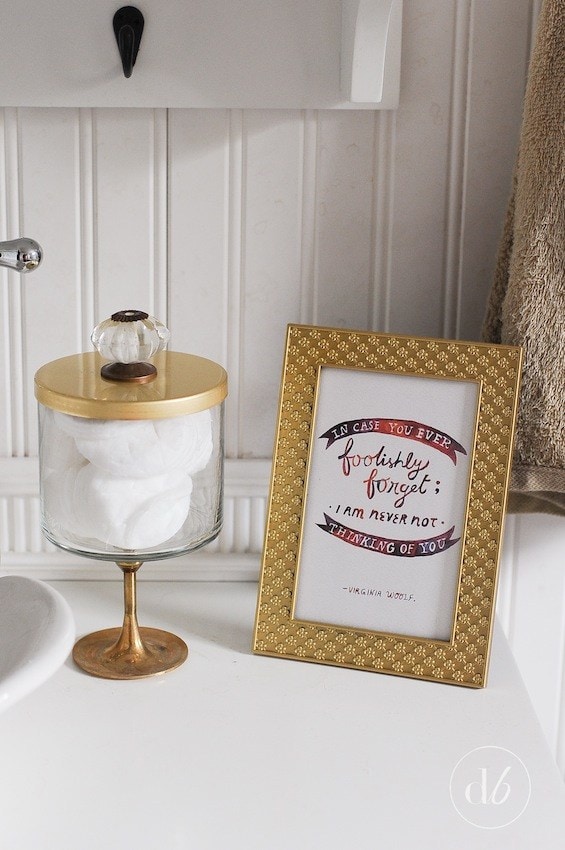 Have you ever wondered what to do with those pretty glass jars your favorite candles come in? It seems a shame to waste them, right? Here is the answer! Pick up some old brass candlesticks and knobs from a thrift store, clean out those glass jars, and voila! You've created the perfect addition to mom's serene home spa.
If mom needs a bit more color added to her bathroom, instead of the clear jars listed above, try painting mason jars and filling them with cotton balls or Q-tips. Better yet, paint them her favorite color, fill them with her favorite flowers (real or fake) and watch her eyes light up when she realizes how pretty these will look in her bathroom sanctuary!
DIY Gifts for Fashionable Moms
Okay, this bag is on point. It looks like something you might find at LL Bean – and it might indeed be from LL Bean since it's made from a polo shirt! Mom will definitely appreciate the DIY aspect, but mostly she'll just love how stylish it is!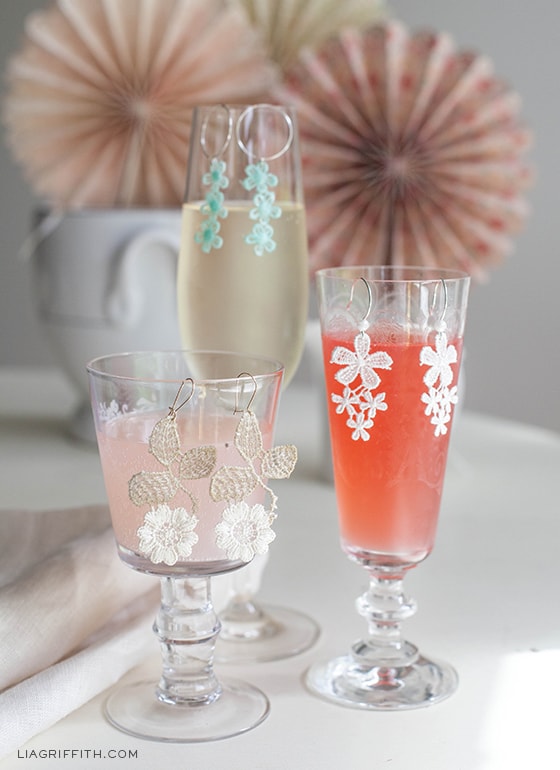 The mom in your life may have an extensive jewelry collection, but we're betting she doesn't have anything as special as these delicate earrings. They're just so classically beautiful! Watch out though. She'll love showing them off to all her friends and there's a good chance they'll all want a pair too!
22. Painted Scarf
Your mom might have a considerable scarf collection. She's got plaid scarves, glittery scarves, floral scarves… we know all about it. We're willing to bet, though, she doesn't have one that's hand-painted by a loved one. Martha Stewart is the queen of crafting so we're sure that her tutorial will be foolproof.
So, about that scarf collection. We know that every woman loves a good infinity scarf, and your mom probably already has at least one. But this comfy, feminine infinity scarf with its extra touch of delicate lace is just perfect. You'll probably want one too, so go ahead and make one so you and mom can match!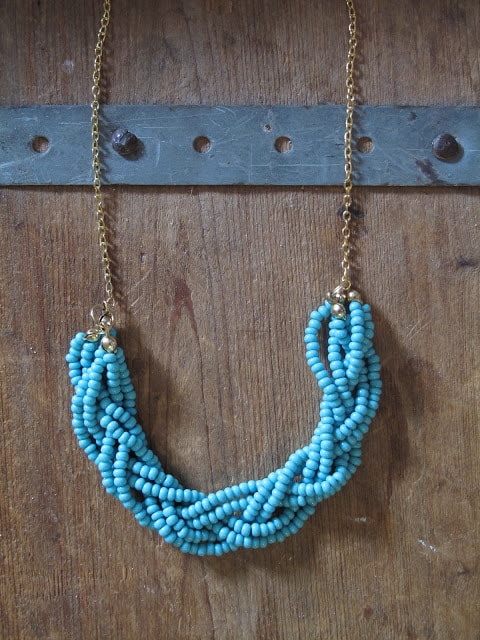 This is the ultimate in stylish necklaces. It's so stylish, in fact, that we're betting mom won't even believe you when you tell her you made it yourself. The process is a bit painstaking and requires some very fine detail work, but the result is absolutely stunning.
DIY Gifts for Moms Who Love Photos
Photo coasters are an excellent gift; they preserve precious memories AND they protect furniture from damage. Add the fact that these ones are homemade and they go from excellent to perfect. You don't have to use pics of family members. Think outside the box and use photos of family pets, previous family homes, and her favorite beach pictures… there are plenty of options.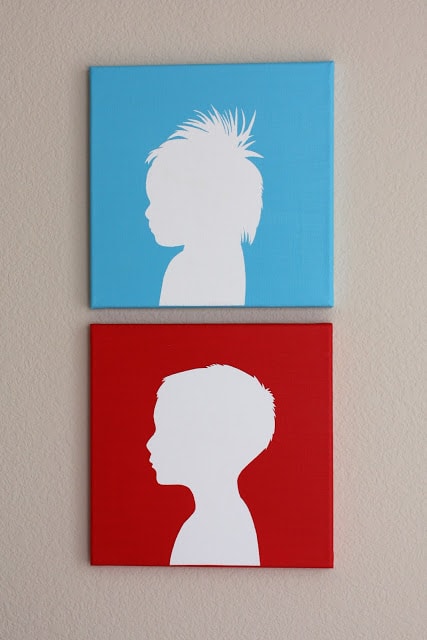 Does the mom in your life love artwork? And obviously, she loves her kids/grandkids. Memorialize her favorite small humans by creating this classic piece of art: the silhouette. If you can get the kid/kids to sit long enough that is – oh wait! This isn't 1956! They don't have to sit still while you trace by candlelight! Use a photo instead and you'll hear much less whining from the little ones, and all kinds of praise from mom when she sees the results!
Just when you thought there were no more unique ideas for wreaths, check out this beauty! It will take some work, but you'll love choosing photos to add to this work of art. You'll definitely want to display it in your own home instead of gifting it, so you should consider making two.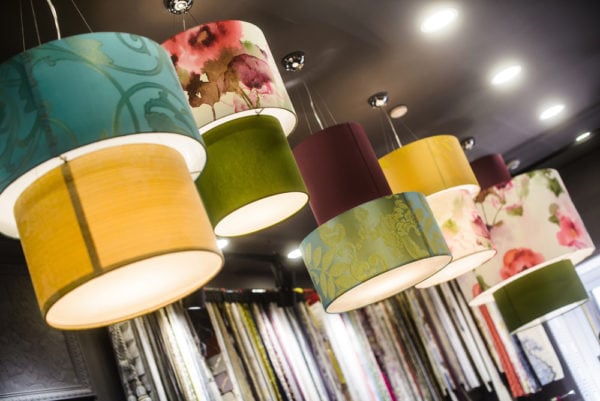 Turn a simple lampshade into a work of art by adding photos of the kids, grandkids, nieces, nephews, and all the other friendly little faces in mom's life. You could personalize this gift even more by adding pics of her pet's faces!
DIY Gifts for Moms Who Love to Sew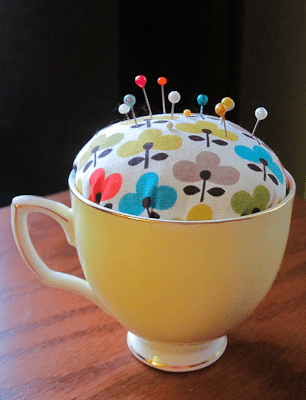 So your mom likes to sew, but you? Not so much. We get it. But don't worry! This adorable teacup pincushion might look complicated at first glance, but it actually doesn't require any sewing on your part. Mom will love using it during her own needlework projects, though.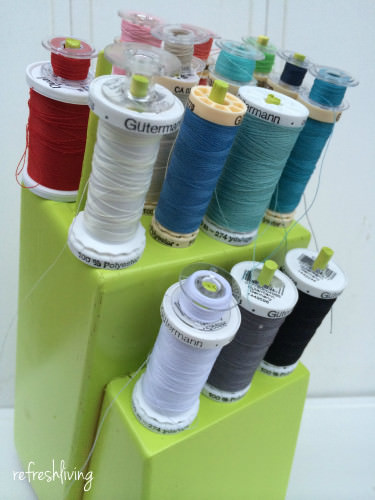 Just when you thought there was no way to repurpose a knife block! Paint this DIY thread organizer a vibrant color and offer it to your mom as the perfect addition to her sewing room. None of her sewing circle or quilting bee friends will have anything like it, that's for sure.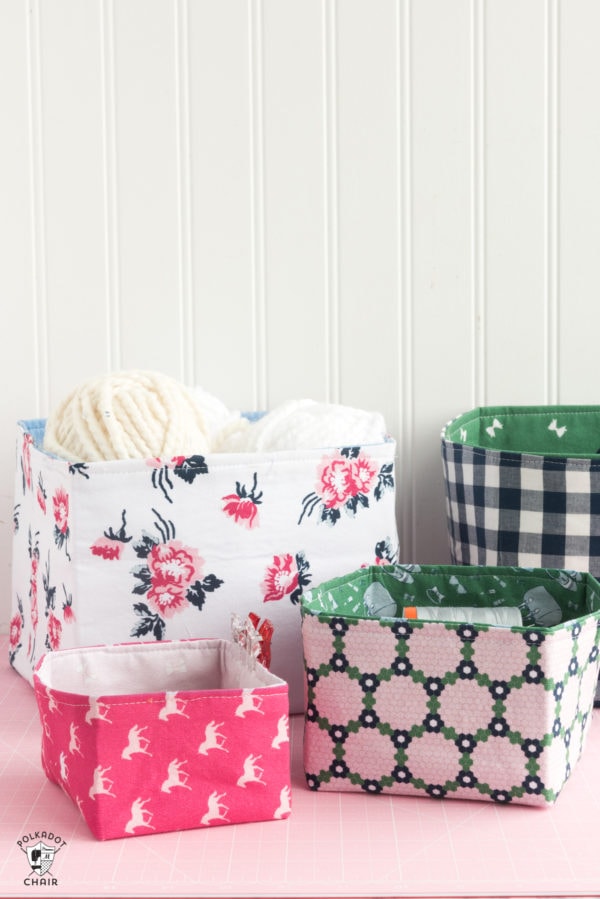 She's always saying that she wished her sewing table was more organized. Well, you can help her with that, and in a super cute way! These fabric baskets are an adorable solution to the mess that is scattered around mom's sewing room. The more baskets you can make for her, the cleaner things will get. If her desk doesn't become more organized, it won't be your fault!
DIY Gifts for Gardening Moms
32. Succulents in a Colander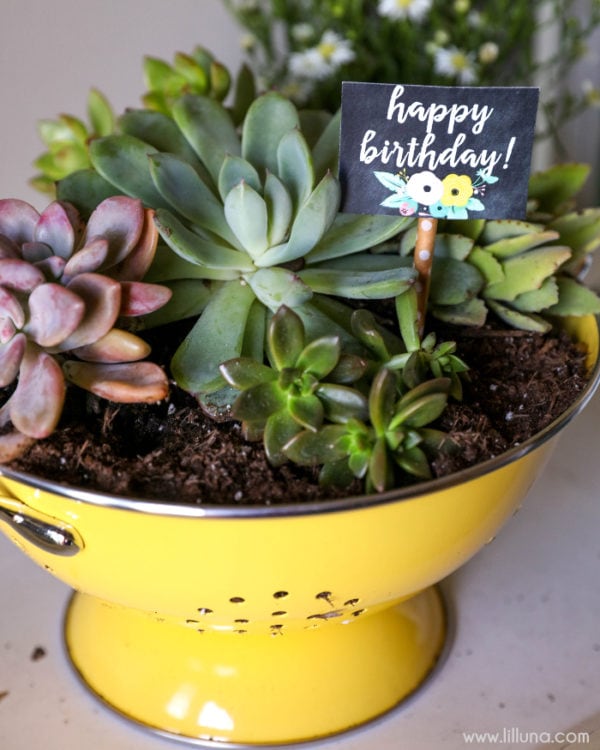 This sweet idea for succulents is a great gift for the green thumb-holder in your life. Although, since succulents require little maintenance, even a non-green thumber can enjoy this pretty gift. And anyone and everyone can enjoy the bright pop of fresh greenery it will add to any room!
Yes, we know these look something like sud-inducing tub tarts. But no, these aren't bath products. They're lovely pink nuggets of possibility just waiting to be planted in the backyard! Mom will love the beauty and creativity of this sweet DIY gardening gift.
This is an easy DIY to get the little ones to help create. These sweet garden markers would look even sweeter when the veggie names are written in your 6-year-old's handwriting! It will make mom smile every time she picks a carrot or sprig of thyme, or maybe a "cucummbre" – because that's how your 6-year-old will spell it.
DIY Gifts for Moms Who Have Everything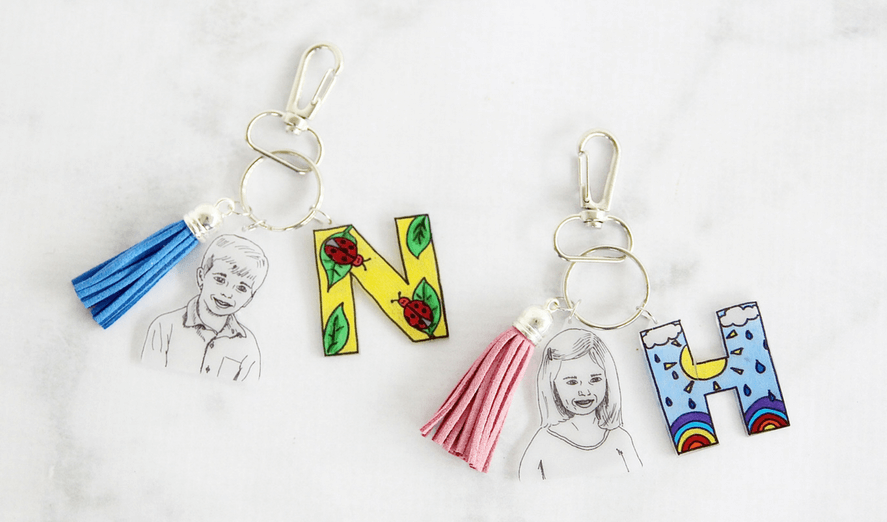 There are so many ways to customize this keychain idea. You can trace a child's photo, as the blog suggests, or you could let the kids draw right on the shrink film and turn that into the keychain. Mom will love carrying her children's artwork around with her!
What a cool idea! This is a simple, beautiful, and unique handmade gift that will take only minutes to put together. Order some of these handy baskets, pick up a bottle of wine and some yummy cheeses, and add in this sparkly wine stopper, and you've got the perfect gift!
For the mom who has everything, make her these absolutely gorgeous clay dishes. Their rich color and golden edges give the illusion that they're expensive items. Whether she uses them to hold keys, jewelry, or maybe even candies, is up to her. And it's up to you to decide whether to tell her that they're homemade.
Don't want to pay hundreds of dollars to give mom a gorgeous rope basket like this? We don't blame you. Order some jute rope and make one yourself for much less! Fill it with a new, cozy blanket for a sweet bonus, and obviously invite yourself over all the time to use said blanket.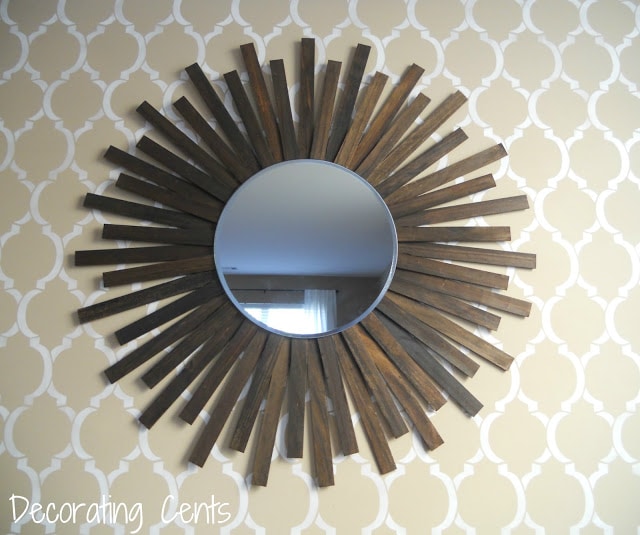 Paint stir sticks! Who would have thought that such a gorgeous piece of art, which can cost upwards of $200, can cost you only the price of a thrift store mirror and some paint? This isn't your grandma's tacky popsicle stick craft either. Mom will love the mirror's modern flair AND will appreciate your thrifty method of recycling!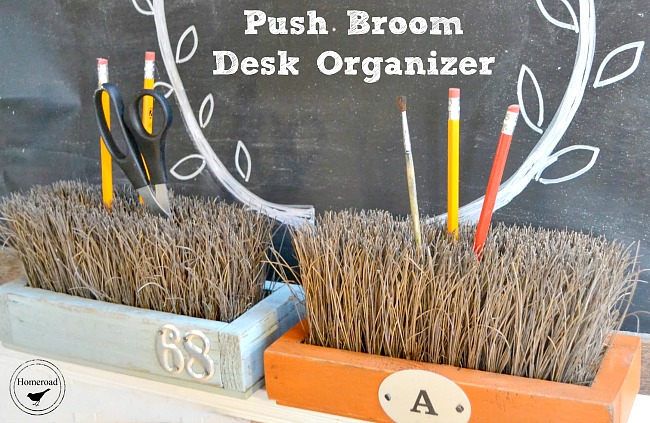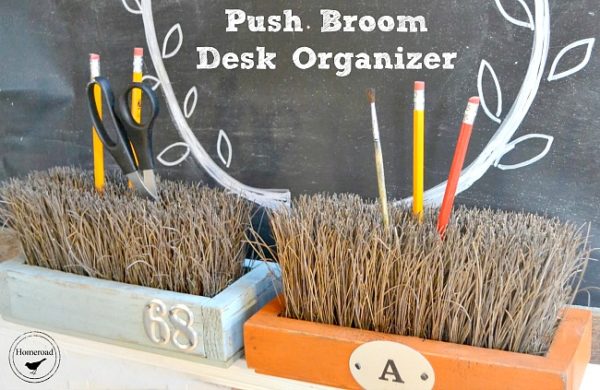 No, we're not crazy. We really are suggesting you use a broom to create a DIY gift. The classic, country-chic look you'll achieve in the end is worth it, we promise! We think you'll agree that its rustic charm and simple functionality make it the perfect addition to mom's disorganized desk. Just don't mention the "disorganized" part when you give it to her.
Another item you thought you could never upcycle: vintage lampshades and light fixtures! Painting glassware like this is a brilliant idea, something you'd be hard-pressed to find at a store. Your resourcefulness – and your artistry! – will not be lost on mom.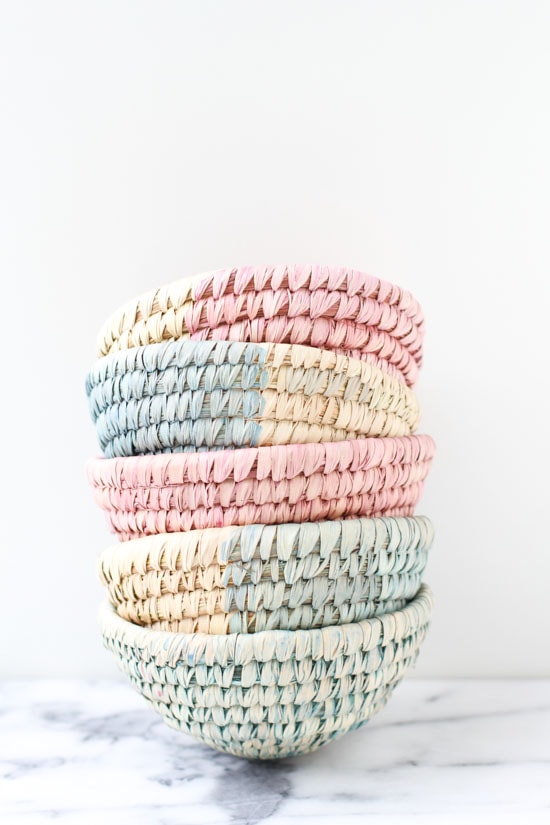 Your mom has a very specific color décor and it's nearly impossible to find something to match. She's also a slight basket fanatic. Order these baskets, pick up some dye that compliments mom's colors, and make your own dyed basket. Voila!
Final Thoughts
A little DIY and a little help from the kids can go a long way toward bringing a joyful smile to mom's face! She will be bragging to her friends for weeks about how thoughtful you are and how sweet and helpful the kids/grandkids are. There really is nothing like a homemade gift for a mom from a daughter that comes from the heart!