Testing the plastic surgery waters – What to know if you're considering a tummy tuck
So, you're tired of that belly jiggle in the mirror, and you're wondering if there is anything you can do about it?  Whether it be from weight loss, pregnancy or both there are millions of women carrying around extra skin on the tummy.  If you're ok with it – great!   But if you've ever frustratingly grabbed the flab and thought….well, this isn't fair, you might consider a tummy tuck as a permanent solution to the issue.
In a world where celebrities go under the knife with alarming frequency, it can be easy to think that plastic surgery is just no big deal, but it is important to recognize, a tummy tuck is a major surgery. Before you commit, it's important you're armed with all the facts, and you know what to expect at each stage of the process.  Over the next three posts, I'll cover what you should consider and know in the pre-op phase, what to expect on surgery day and what to anticipate as you recover.  
I had a tummy tuck in Sept and these articles will also share my personal experience, thoughts, and journey in hopes that it helps you with yours! If you are wondering, I did try Coolsculpting first and you can read about that experience here: Does Coolsculpting work?
Finding a Cosmetic Surgeon 
We've all heard various horror stories about botched surgeries – lopsided results, serious health consequences, and unbearable pain post-op.  The key to avoiding many of these concerns is to find a qualified surgeon you trust to perform your procedure. If you have friends who have had cosmetic surgery, interrogate them about their doctors.  Ask questions.  Lots of questions. Unfortunately this will be hard to find as so many women are afraid to talk about surgery, which is one of the reasons I wanted to be honest about my experience and decision. Your surgeon should be board certified, but you should also know (and I learned this) that plastic surgery and cosmetic surgery are not the same thing. Plastic surgeons work on reconstructive, trauma and other types of surgery in addition to cosmetic and cosmetic surgeons focus on the body and face appearance.   This means the certifications will be different depending on the Dr.  
---
For those interested in my Dr., I live in the Daphne/Fairhope area in the Alabama Gulf Coast. My surgeon was Dr. Koehler from Eastern Shore Cosmetic Surgery. I have been very pleased with my current results and how I have been treated. His website is also full of fantastic information no matter where you live.
Read my entire Tummy Tuck Journey——–>
1) How much is a Tummy Tuck?
2) Tummy Tuck Surgery Day: What to Expect
3) Tummy Tuck Before and After pictures
---
Will insurance cover a tummy tuck?
As most tummy tuck surgeries are elective, insurance typically wont cover the procedure or at least all of it.  However, your insurance provider's "Find a Doctor" service can get you started with a list of affiliated plastic or cosmetic surgeons to contact.  That isn't to say that you cant call your insurance if you are in a position where your abdominalplasty could be considered a full or partial insurance procedure. In my case, it was something I had thought about a long time. I some separation of muscles and lagging C section skin, but nothing to put me into the "must have" category for medical reasons.  I found plenty of women in support boards that were able to have some of their surgeries covered due to large amounts of weight loss or other mitigating factors. It never hurts to do the research for your own body but this is definitely not something that should be a part of your decision as its unlikely. 
How I found my Cosmetic Surgeon: I looked around for qualified Doctors in my area, read online reviews, and then set an appt. I personally liked my Doctor and the office right out of the gate and did not look for another doctor. I think its important to feel very comfortable with the office you are having surgery with and that cannot be replicated everywhere. I do think it can be important to talk to more than one doctor, especially if you are unsure or there is very little information on surgeons in your area. I liked that my doctor had a well qualified and friendly staff, that everyone always made me feel that it was OK to ask questions, and that the office had in operating room on site (meaning no traveling to a hospital or off location site.)
Tummy Tuck Consultation
When you're getting ready for your initial consultation, you'll want to prepare some questions for your doctor and the staff in the office. Having a list of what to ask and bringing it with you will help while you are nervous. At the consultation appointment, be prepared to listen.  Your doctor should take the time to discuss your procedure – there are many variations of tummy tuck and several concerns to take into considering including the type of incision, other abdominal wall or hernia repair that may need to be completed, the risks associated with the procedure, and of course, the costs.
Your doctor should be able to give you a good idea of what type of results to expect from your procedure and a clear picture of what the recovery process will be like.  Your doctor will give you a physical examination and review your medical history.  They'll be paying attention to your general health and risk factors as well as your skin tone and condition. 
You should also have the opportunity to look at before and after photos of former patients.  These pics can give you an idea not only of the experience of your surgeon but what you can expect your results to look like based on body type. You're welcome to book your surgery at the end of the consultation, but you'll likely at least want to sleep on it before plunking down a significant deposit.
My Tummy Tuck Consultation Experience
I have to be honest that I was nervous myself heading in to talk to someone. I kept second guessing myself- Is this a dumb idea? What if something goes wrong? I am not overweight, do I really need to get this done? All these things were heading into my mind prior to the meeting.
But I was sick of wearing these "mom" suits and sick of having all my dresses contain "ruching" so I could hide my "3 months pregnant" stomach the past 7 years!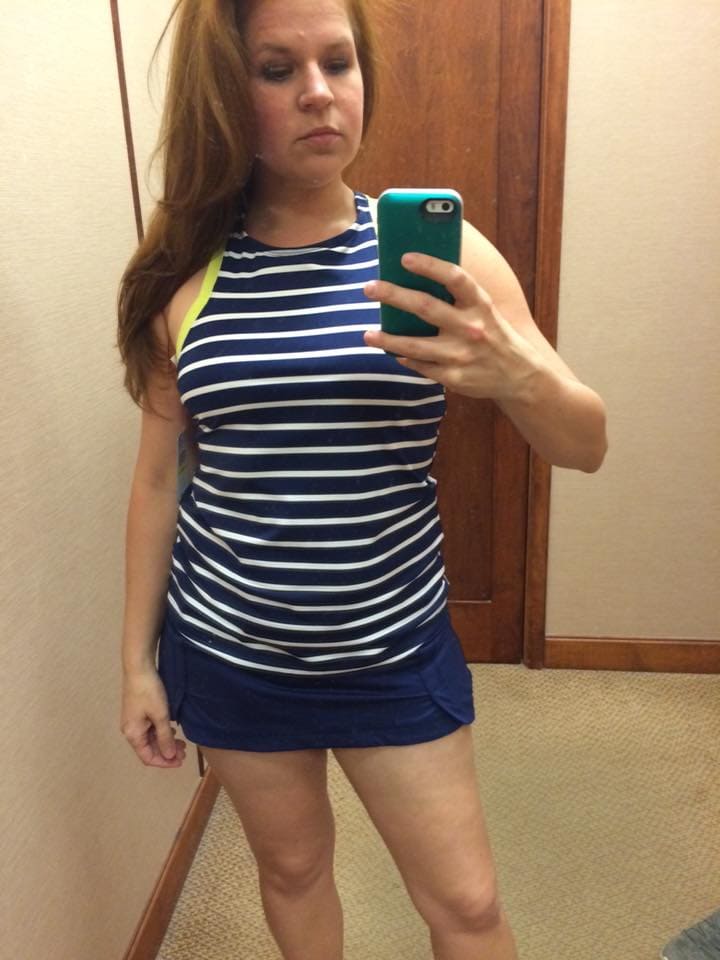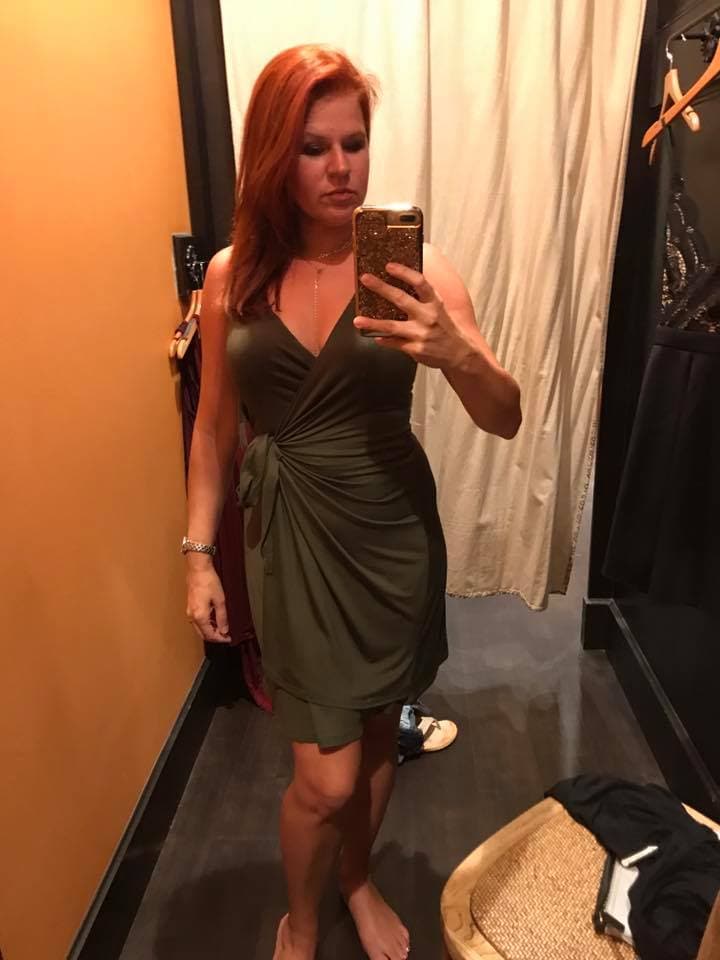 It was actually support by my spouse that helped me take the final step and set an appt.  After talking about it for the past 5 years, he said "Just go in , you don't HAVE to get it done but then you will know." And so I went! My doctor office had a $75 consultation fee and I largely suspect this is because many people have questions but a lot less percentage are serious about the commitment. Because I was serious about this, I did not mind paying a fee but I mention this so you are prepared.
Once I arrived, the doctor talked to me about what I wanted to have done and then did an examination of my tummy area. We talked about my expected results and looked at before and after pictures of other patients that had tummy tucks. My doctor went through several body types and pointed out similarities and results that would likely be close to what I would experience. The difference was ASTOUNDING.
I started to get a bit excited…could this happen for me? 
How much is a tummy tuck?
After the appointment was over, we went into an office manager office and she talked about the fees and potential surgery dates. We were told what each procedure would cost (procedures based on Doctors suggestions after exam), including OR time and the anesthesiologist. These fees can largely vary depending on what you have done, your doctor and even the area you live in. My tummy tuck cost was $8500, including the tummy tuck, lipo of the flanks and all surgery fees.
From the minute I stepped outside I turned to my husband and said I wanted to get it done. I was very glad to have him there with me because after the appointment he understood it all as well and encouraged me to move forward. After considering it for a day or two, I called and booked the appt. My doctors office required a $500 down payment to secure the date, with the remaining balance due a week prior to surgery. Obviously the cost is extensive and out of pocket, but there are medical loans (your Doctor can point you in the right direction), bank loans, credit cards, or of course, cash. I know that money is a major factor when it comes to surgery but I have not regretted a single penny of it! 
"But you don't need a tummy tuck."
Trust me, I heard it everywhere. People are used to seeing me with clothes on I know how to dress myself to minimize the damage of two kids and a C section. But I didn't feel good about my sagging skin. I wanted to wear a bikini.  I finally have the confidence to wear a bikini at my age but without the matching body. Isn't that the way aging goes??
There is a misnomer that a "tummy tuck" is to lose weight. A tummy tuck is a body sculpting surgery. Someone who is steady in weight makes an ideal candidate. I hesitated even sharing my experience here but I wanted to share it for those that just need someone to say "it's OK." Because it is OK.
It's OK to want to get back to where you were.
It's OK to want to feel and look good.
It's OK to get a tummy tuck without anyone else impressing on you that you don't NEED something. Maybe I didn't NEED it, but I did WANT it.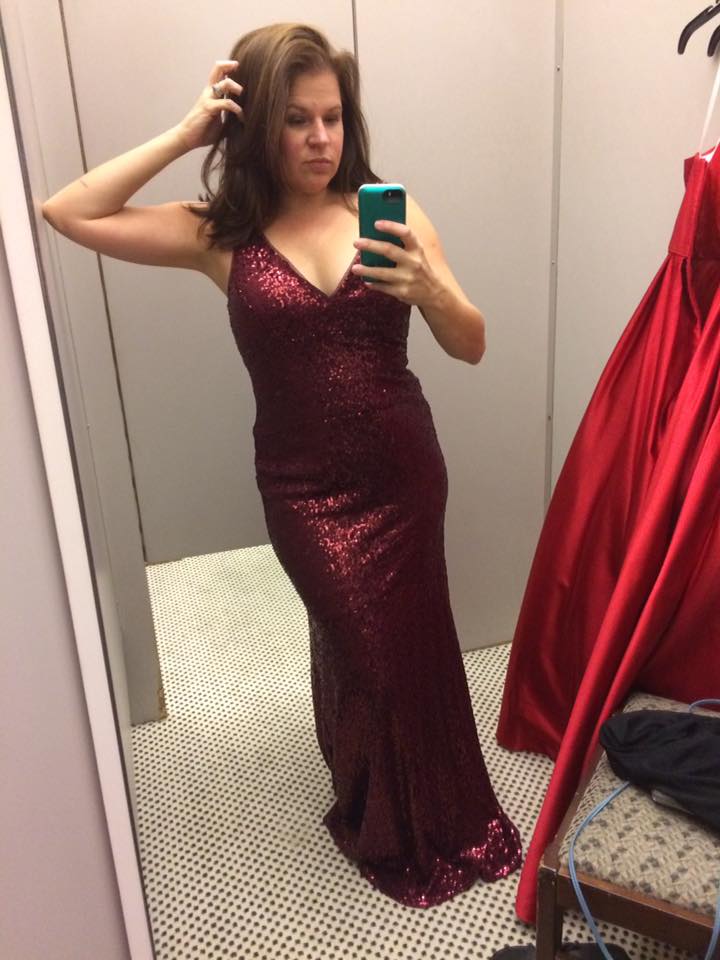 Tummy Tuck Pre-Op
Once you've committed to the procedure and decided on a surgeon, you'll need to schedule a pre-op appointment.  Your surgeon will also likely review your procedure again and answer any questions you might have.  Some physicians ask you to bring an example of clothes you typically wear or a swimsuit to discuss the placement of your scars so you can finally have that bikini body you've dreamed of! I brought a swimsuit to my surgery day so he could see exactly where I would prefer the scar lines to fall. 
Bringing a partner or trusted friend or family member to this appointment can often be a good idea.  They can ask questions they have and having another person to recall the answers can be invaluable, especially when you are under anesthetics and drugs the day of.  It can also be helpful to have the support person who will be helping care for you post-surgery come with you, so everyone knows what to expect.  At this appointment, you'll get instructions about the schedule of your procedure, medications you should and shouldn't take, and your eating and drinking restrictions just before surgery.  Be sure to talk to your doctor about anxiety you might have about the procedure for suggestions about how to manage your fears.
There's no doubt about it.  A tummy tuck is an amazing and rewarding investment – but it is a serious decision worthy of careful consideration.  Learn all you can about the procedure, surgeons you're considering and what you can expect for recovery. While not for everyone, getting rid of your extra belly skin can dramatically change your life.  That alone is worth a little research and consideration even if you never decide to do it!
My Tummy Tuck Pre-Op Experience:
Prior to coming into this appointment, my Doctors office sent me a very well laid out booklet that had pages of what to expect. Every procedure, complication, restriction and even mental health information was located inside. By the time I got to my appointment, I had read it cover to cover! At the pre-op appointment (which I believe was about a week prior to the surgery) a nurse took pictures of me in super sexy paper underwear (kidding on that sexy part), went over what to expect on surgery day and also made sure they had up to date medical history.
(BEFORE SURGERY)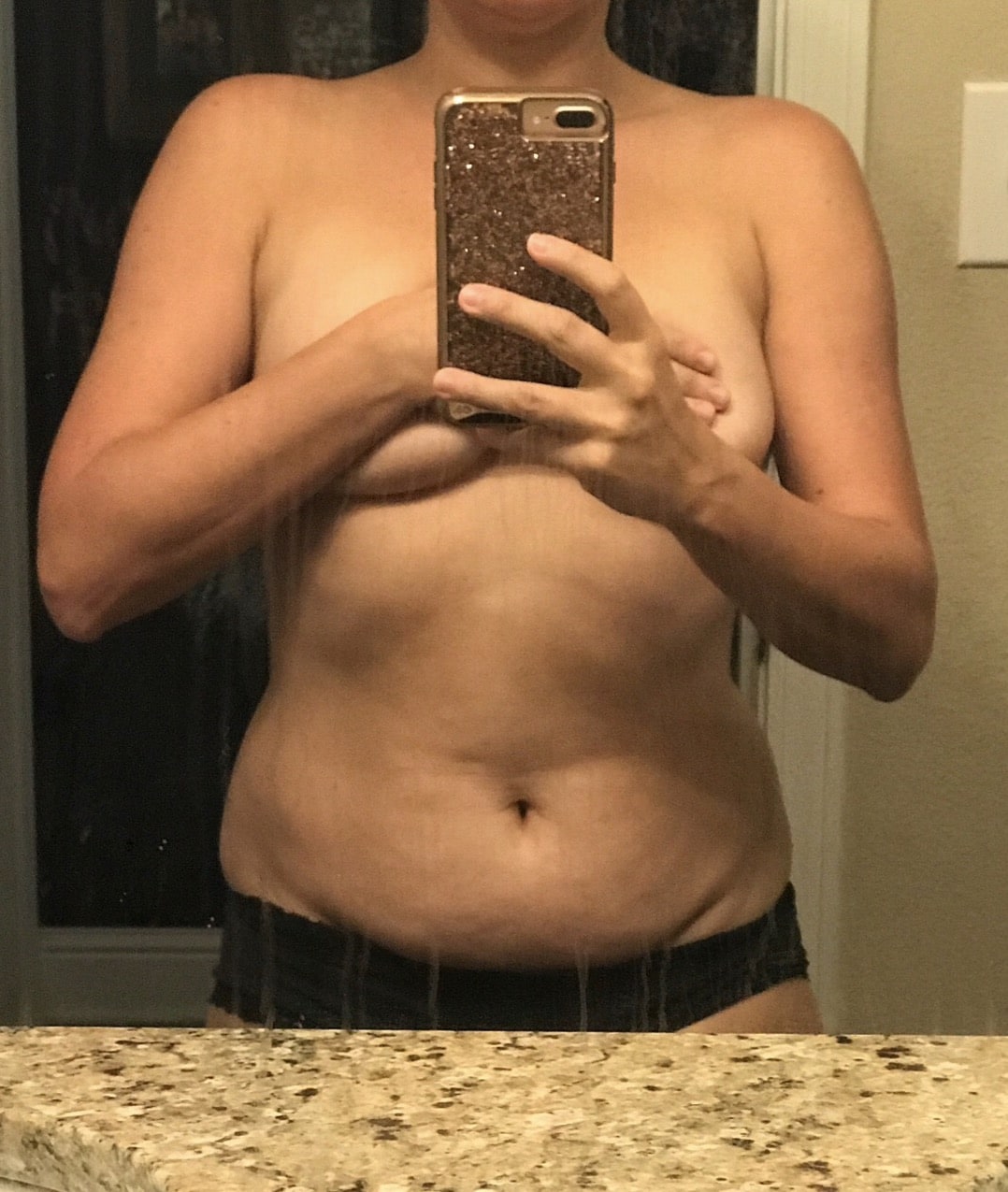 Read on to learn more about my tummy tuck experience!
Click here to head to my Tummy Tuck Surgery Day