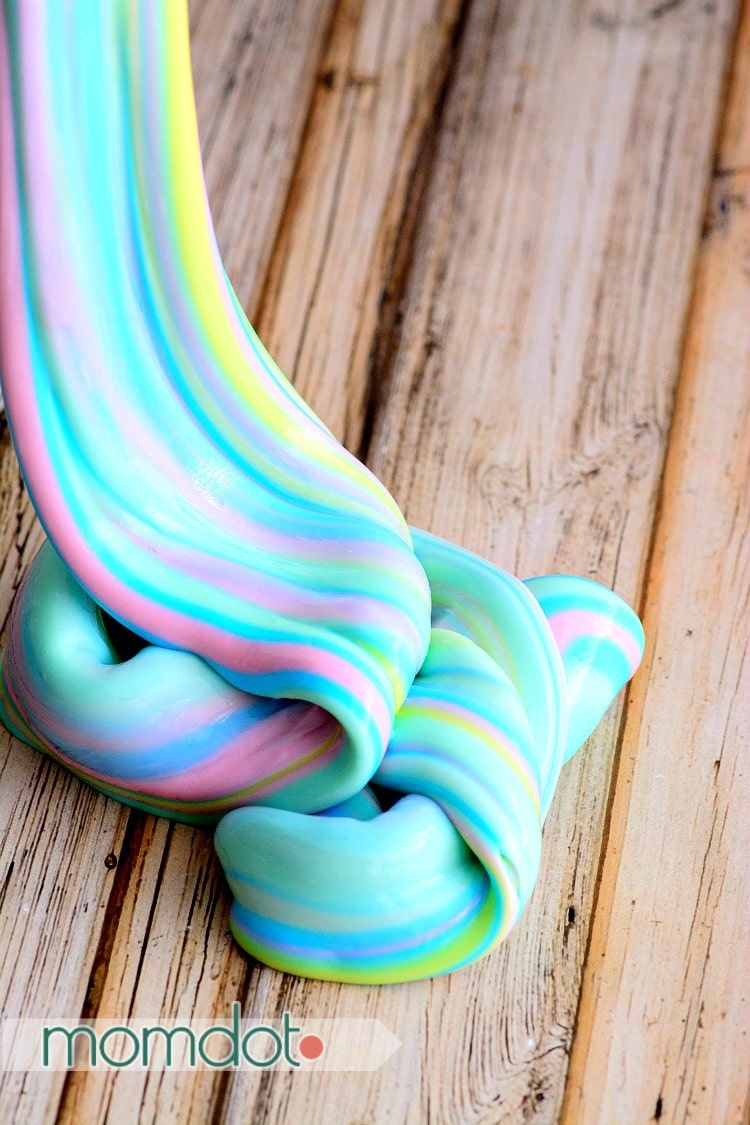 I admit it, naming this slime recipe Unicorn poop slime gave me a pause. Did I really want to call slime… poop. But yes. Yes I do. Because unicorn poop is silly and slime is totally awesome and together its got to be like rainbows and kittens. Ok, fine, its gross but here we are. Basking in the ambiance of 'unicorn poop slime' so let's just roll with it. You may be asking yourself, what exactly IS unicorn poop. Well..according to about every major source out there, unicorns poop rainbows so therefore anything with rainbows is unicorn poop by default.
---
UPDATE NEWEST UNICORN POOP SLIME RECIPE: Unicorn Poop Slime<————- GORGEOUS NO FAIL SLIME HERE with new recipe, color scheme, and video to help with slime fails. Also check out the new FAIRY SLIME Recipe below! Just hit the image to see how we get these magic rainbows to appear- like a fairy!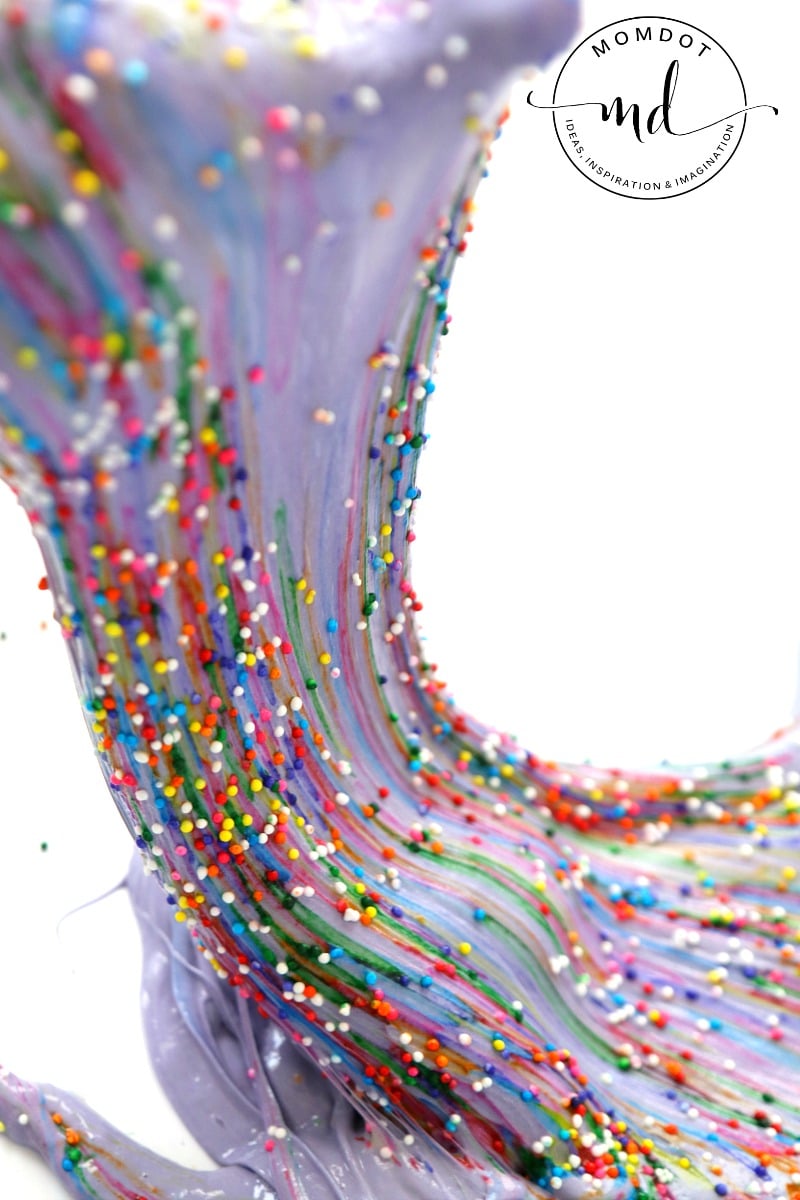 ---
No matter how gross, silly or funny it is, the fact is making rainbow anything is awesome, so I am happy to provide the recipe for your enjoyment.
Slime is and of itself contains very few ingredients but can be a little difficult to get the right consistency on the first round. The first time I made slime I end up with goop. Since then I have a lot of slime recipes on here and you can find them all and lots more messy play, here —-> Slime Recipes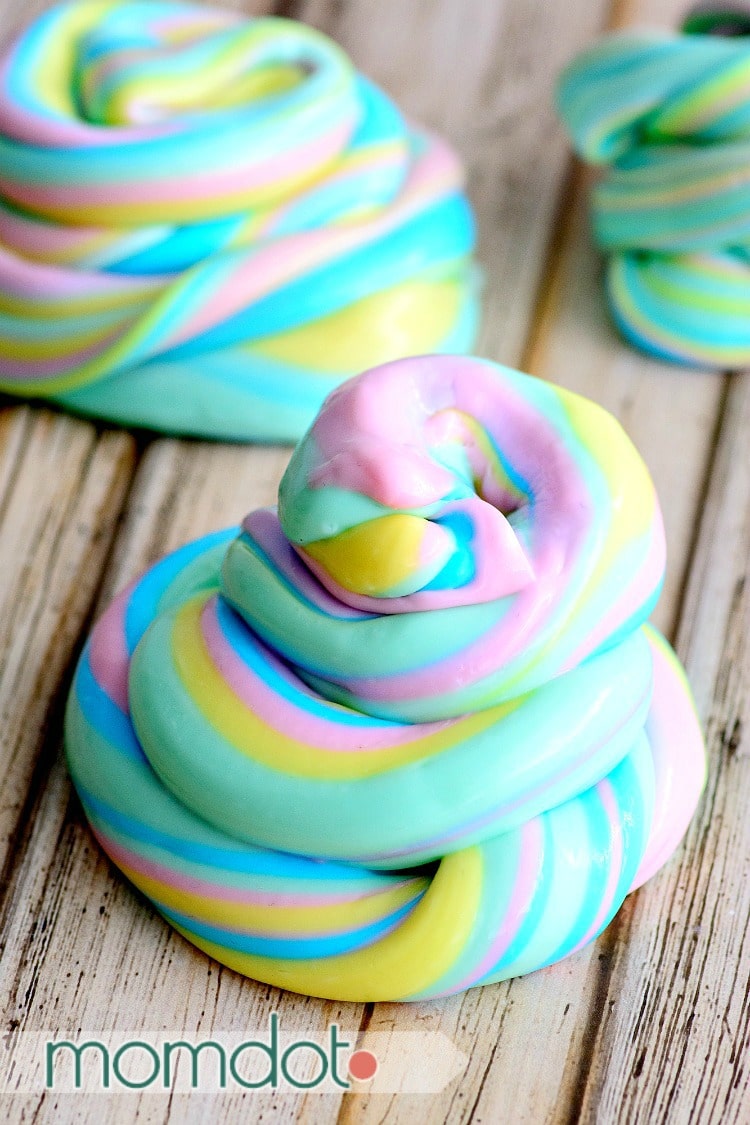 ---
Unicorn Poop Slime Recipe
Directions: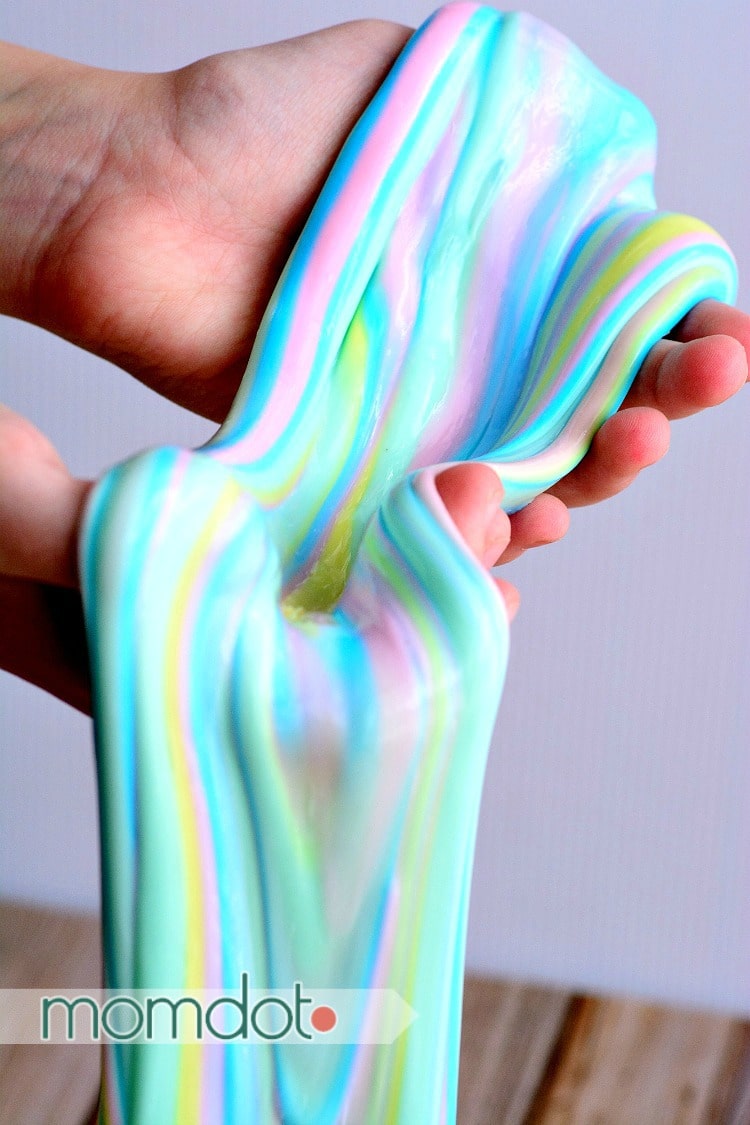 Pour glue into a cup (red solo cups work great for this), add the tbsp. of water and food coloring and mix well with the craft stick.
Add borax to the remaining cup of water and mix until borax is completely dissolved
Pour the borax water into the glue mixture and stir, stir, stir. Mixture will start to immediately thicken.
Keep stirring until its too thick to stir with the stick.
When slime becomes too thick to stir, remove it from the water and start kneading with your hands until no longer sticky.
Store in a plastic bag in the refrigerator.
Repeat 3 more times to make each of the colors. Braid colors together when finished.
---
Slime without Borax
Purex Sta-Flo Liquid Starch, 64 Ounce
PRO TIP: Many people do not like to deal with borax and water when making slime. You can also make slime by using LIQUID STARCH and glue. It's a ton easier. Simply use about 1/3rd cup starch in 1/2 cup glue (do this per color) and add starch little by little until you get the slime consistency you want. Once it's set, then separate the white slime and dye the colors you want in solo cups.
It can be pretty hard to find liquid starch, so pick this one up here (it's the one I use) as well as a huge thing of glue so you can make tons of slime for all occasions. Buying this way is a lot more cost effective and once you start making slime, you will def want to have glue on hand!
&
Purex Sta-Flo Liquid Starch, 64 Ounce
Elmer's School Glue, Washable, 1 Gallon
---
See how multi-colored slime is made here! I made this super short video to show you how to make slime and see some of the stages! Check it out~
---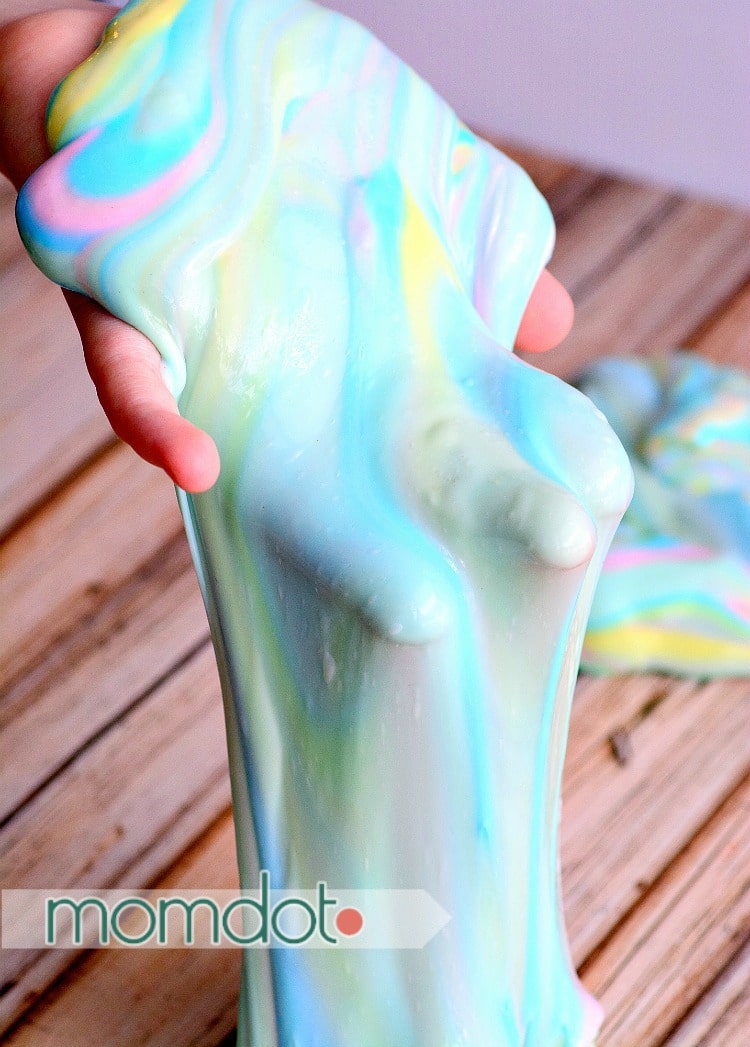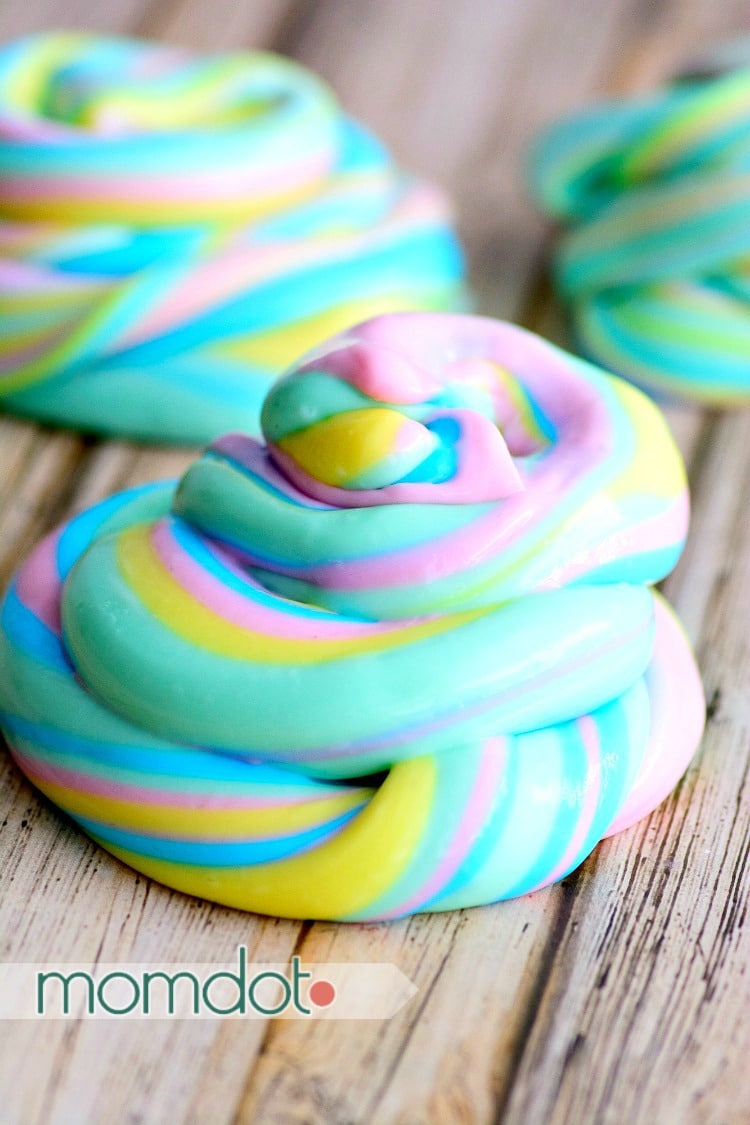 ---
How to Make Slime Video
I have a lot of people message me about this and other slime projects, wondering why their slime is so runny compared to mine. I did a live Facebook video that shows you the stages of slime from the goop to the solid mass above you see, so you can make sure you are on the right track. I also address some of the slime issues! Please watch because it will help you grow some confidence and make sure you get it right!
---
Do not forget to pin this recipe and see more of my Pinterest Slime Recipes by following me here! (but seriously, my Pinterest account is awesome, come over and lets be friends!)
Looking for a brand new, no fail slime recipe with colors that will pop??
Head here to Rainbow Slime.