Have you been wondering How to make Fluffy Slime and the difference in a regular slime recipe? The difference in ingredients is slight, but the different in texture and play time- a world away! I adore fluffy slime. Its less sticky, less messy, and its so much harder to mess up for those slime novices. What makes fluffy slime…well…fluffy? Shaving cream! Used in glue to make homemade puffy paint, as an additive before your liquid starch, makes a puffy, texture filled, shape holding slime that still stretches when asked.  And it's EASY.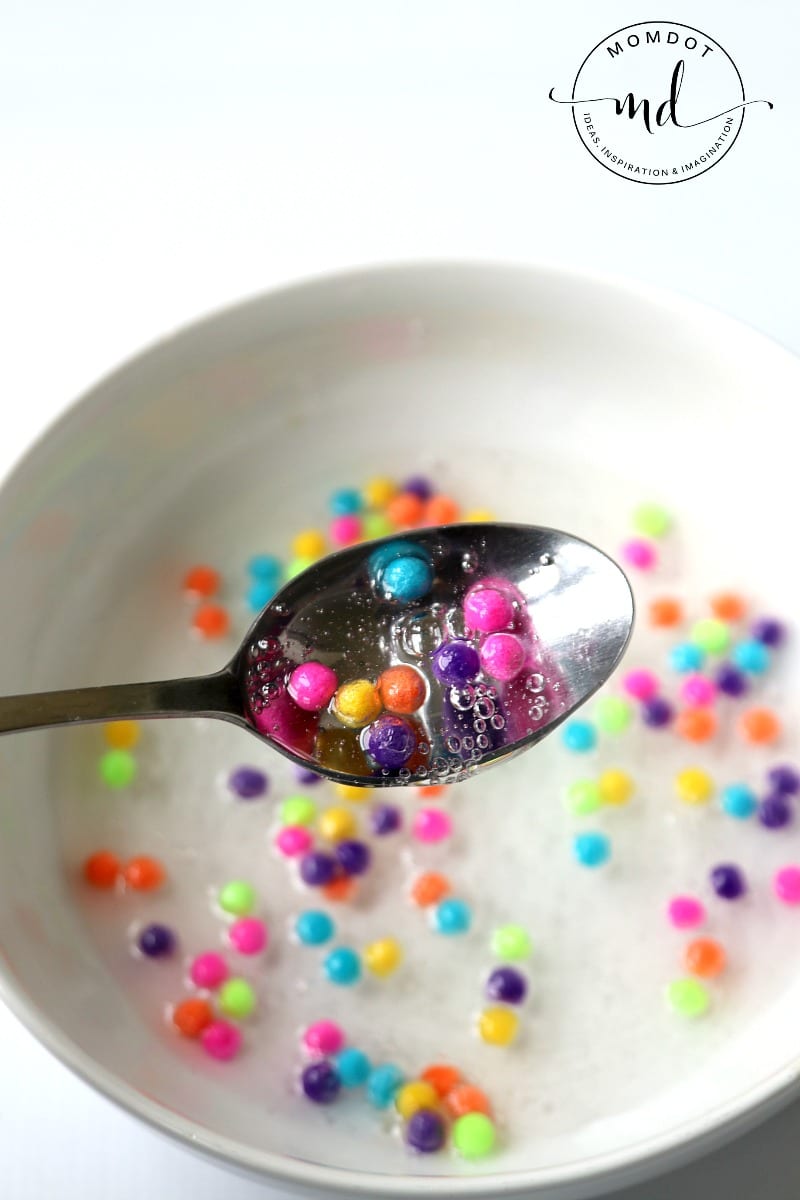 ---
SLIME BOOK AVAILABLE!!
Love the Slime Recipes on MomDot? Our first book has been published and you can pick up a copy right on Amazon for yourself or to gift to a slime fan in your house! It features not only some fun basic slime recipes and how to get started on creating your own, but also some ways to use slime for holidays and gifts! Check out the book here! 
---
Fluffy Slime Ingredients
To get started, you still need the traditional slime ingredients. For us, that is a Gallon of Elmer's Glue
, Liquid Starch
, a colorant if you want it to have color (I prefer Wilton's Food Coloring
) and for this, the additive that makes fluffy slime work, extra moisturizing shaving cream
. Here is a list of items you will need for your fluffy slime recipe. This fluffy slime is made with liquid starch. I have found that its EASY to reproduce whereas slime with borax as the thickening agent can go badly quickly and leave you with a hard rock of slime. Do not wonder what went wrong- just use liquid starch.
I USED CLEAR GLUE but you can use white if you want since the shaving cream turns it white anyway.  – I always use GALLON SIZED GLUE. Tiny bottles do not produce a lot of slime and this is an addicting project. Go ahead and get the gallon size. You cannot find this in stores.
Liquid Starch – This can be impossible to find, so also better to grab online
Food coloring – I use Wilton's Color Right for the best and brightest results if you prefer this to have color instead of white
Elmer's School Glue, Washable, 1 Gallon
Purex Sta-Flo Liquid Starch, 64 Ounce
Wilton Color Right Performance Color System, 601-6200
---
How to make Fluffy Slime
There is no perfect recipe when it comes to slime, and practice makes perfect to find your favorite consistency. In this case, you can start with about 2 cups of glue. In the demonstration I used clear glue but quickly realized the shaving cream turned it white, so its really a crap shoot.
Spray in about a 1 cup worth of cheap shaving cream
. I do not use the gel kind, just the good old fashioned dollar poof shaving cream. Stir together and your glue should start to puff up.
Now add  liquid starch
. Start with about 1/4th-1/3rd cup and stir together. The slime will form almost immediately. Then you can take out and knead. Dip back in starch if its not hard enough.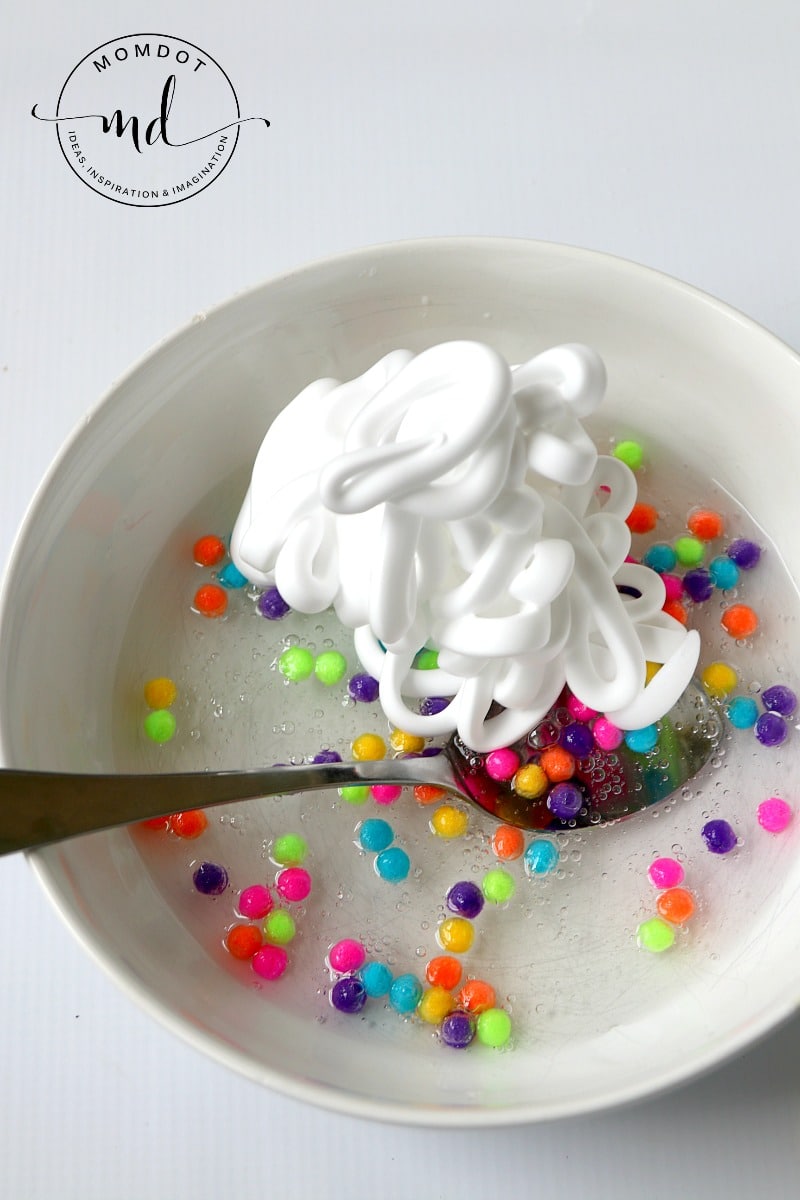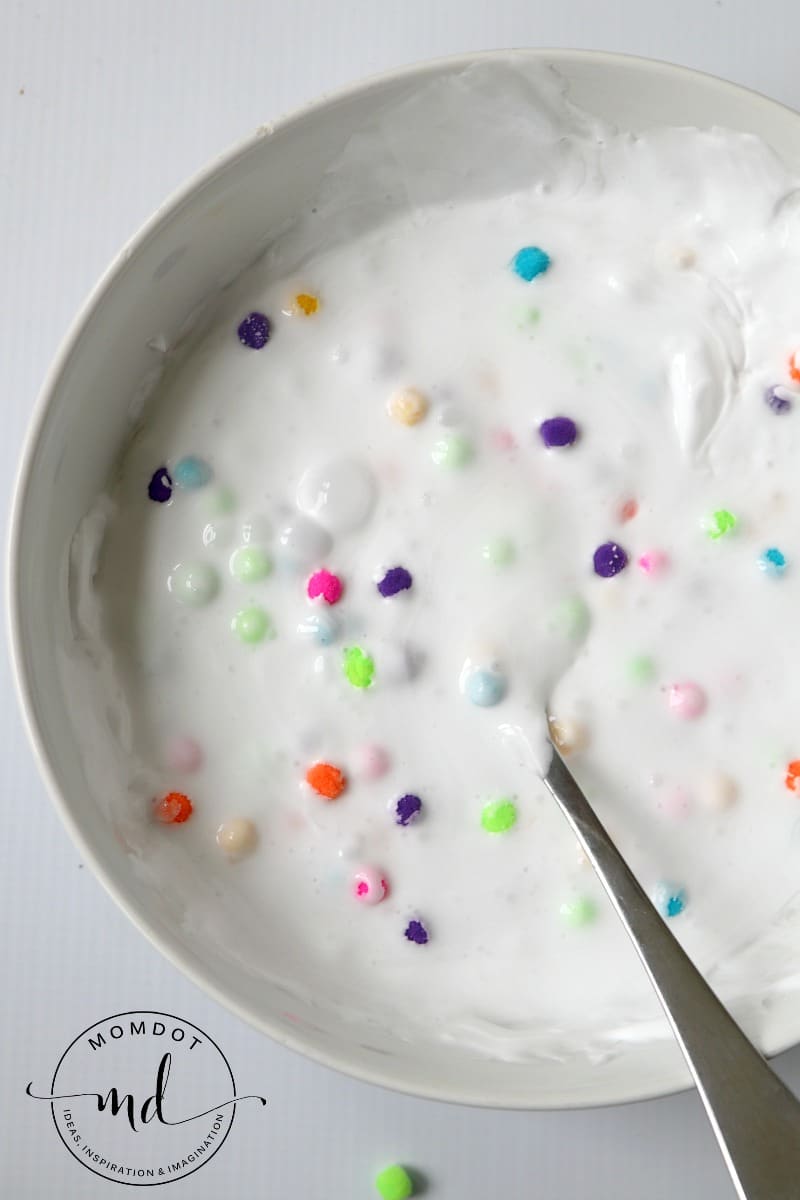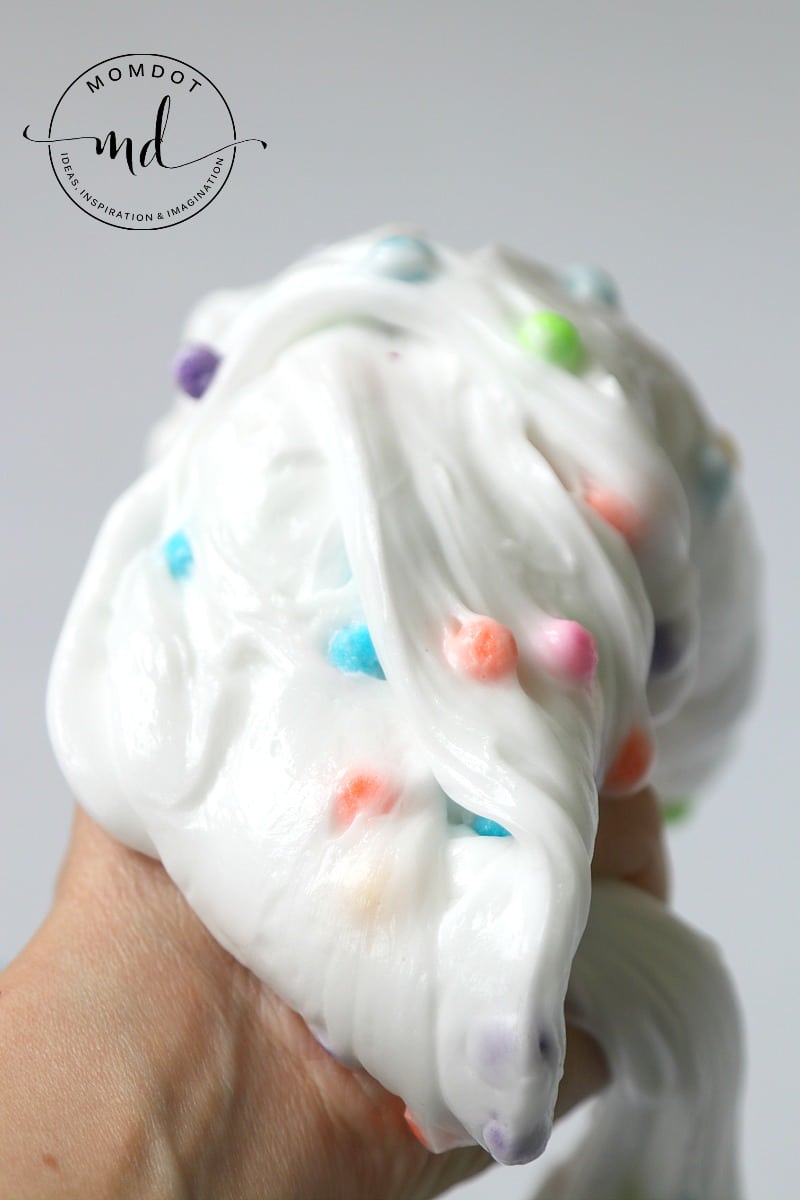 Fluffy slime still stretches
As you can see here, fluffy slime still stretches and it stretches great!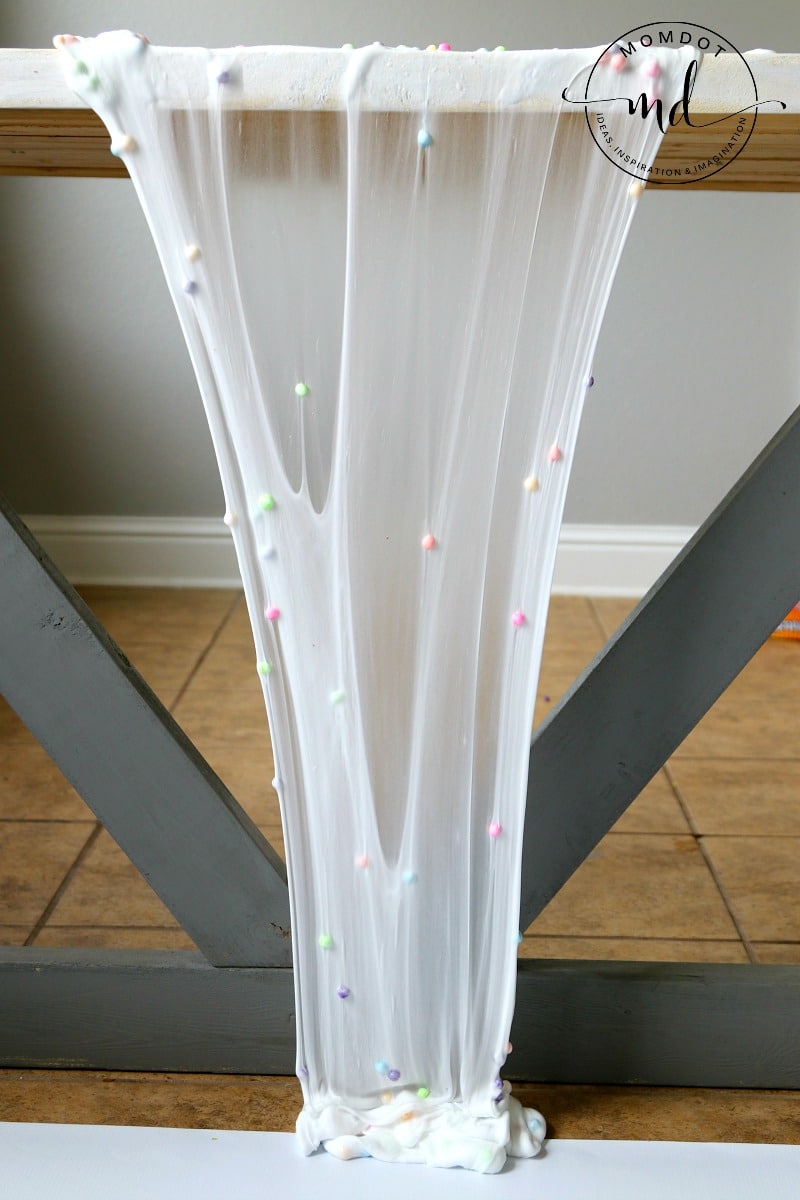 ---
Having Trouble with your slime?
Try one of these videos to see how its done. These are not fluffy slime videos but should give you an idea on how to properly knead and mix the glue and starch.
---
Learn how to make slime here! I made this super short video to show you how to make slime and see some of the stages! Check it out~