One of the most challenging parts of adjusting to a new diet plan is, well adjusting.  Making quick decisions about what to eat and when can be overwhelming, especially once you get too hungry.  However, by having a clear meal plan laid out in advance, you'll never stand in front of the fridge tempted to grab something that doesn't fit your containers. This meal plan I've created is designed to fit the 1500 – 1800 calorie 21-Day Fix Meal Plan .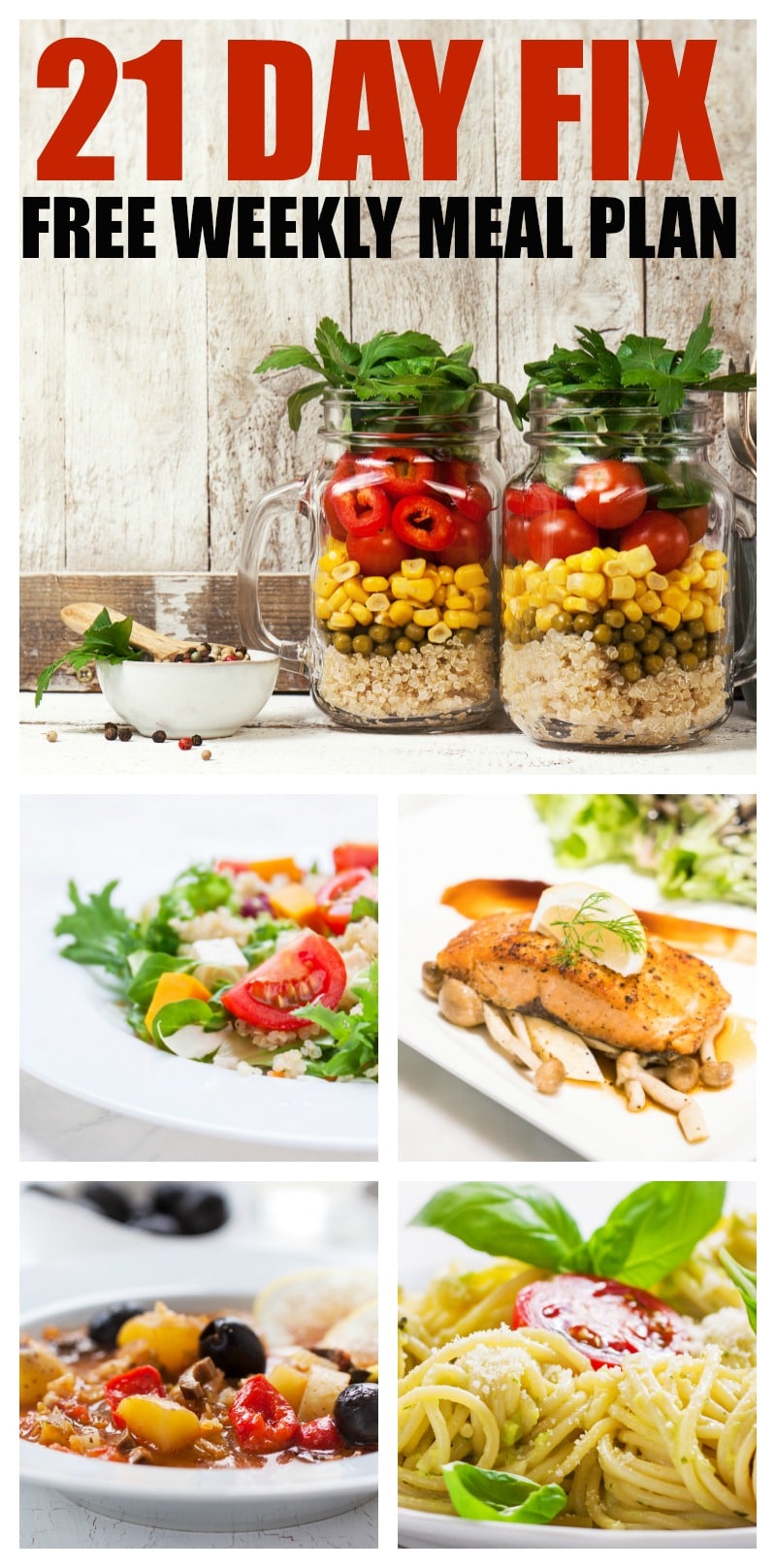 For each day, feel free to rearrange the order of meals and snacks to fit your schedule – the plan is designed to use almost all of your containers each day but overall, the container count balances over the course of the week.  If you're crunched for time, consider prepping some meals in advance.  For more great snack ideas, most of the snacks for this meal plan came from the list developed by Sublime Reflection.  To make your shopping a little easier and to keep things from going to waste, ingredients are used throughout the week so you can stay in your 21 day fix guidelines!
---
DO NOT FORGET A COOKBOOK: Its great to have all these ideas put together for you, but there is nothing easier than having a cookbook of recipes on hand for a quick fix. I find that its easier to plan meals and stay on track. Try one of these for your meal planning needs!
Autumn Calabrese's FIXATE Cookbook – 21 Day Fix
21 DAY FIX: 30 Top 21 DAY FIX
21 Day Fix Cookbook: Your Ultimate Guide, Inclusive
21 DAY FIX: 30 delicious recipes WITH CONTAINER
---
 21-Day Fix Meal Plan
Monday
Tuesday
Wednesday
Prefer a different dinner? Try one of these 21 Day Fix Slow Cooker Recipes instead.
Thursday
Friday
Saturday
Sunday
Looking for more recipes to add in your meal plan this week? Try the 21 Delicious Recipes for your 21 Day Fix,  21 Day Fix BreakFast Ideas, or 21 day Fix Lunches. Each one of these are curated with great recipe ideas so you can build your own meal plan that is right for your week.  Here are also some cookbook options if you prefer to have something in your hand (I know I do!)
Autumn Calabrese's FIXATE Cookbook – 21 Day Fix
21 DAY FIX: 30 Top 21 DAY FIX
21 Day Fix Cookbook: Your Ultimate Guide, Inclusive
21 DAY FIX: 30 delicious recipes WITH CONTAINER