This Halloween its all about the DIY with these easy to make Halloween decorations! Learn how to make creepy red eyed figurines from paint and old knick knacks and cut some of that cost from the pre-made aisle. Plus covering in crackle paint makes them extra old and haunted, perfect to place around the house, in a bathroom, or on a shelf this Halloween. To top off your house decor this season, do not forget to learn how to make cardboard tombstones, trash bag spiderwebs, yarn pumpkins and even a gorgeous Halloween wreath. The custom look at your house this year is sure to shine! Get started on this simple yet fun tutorial below!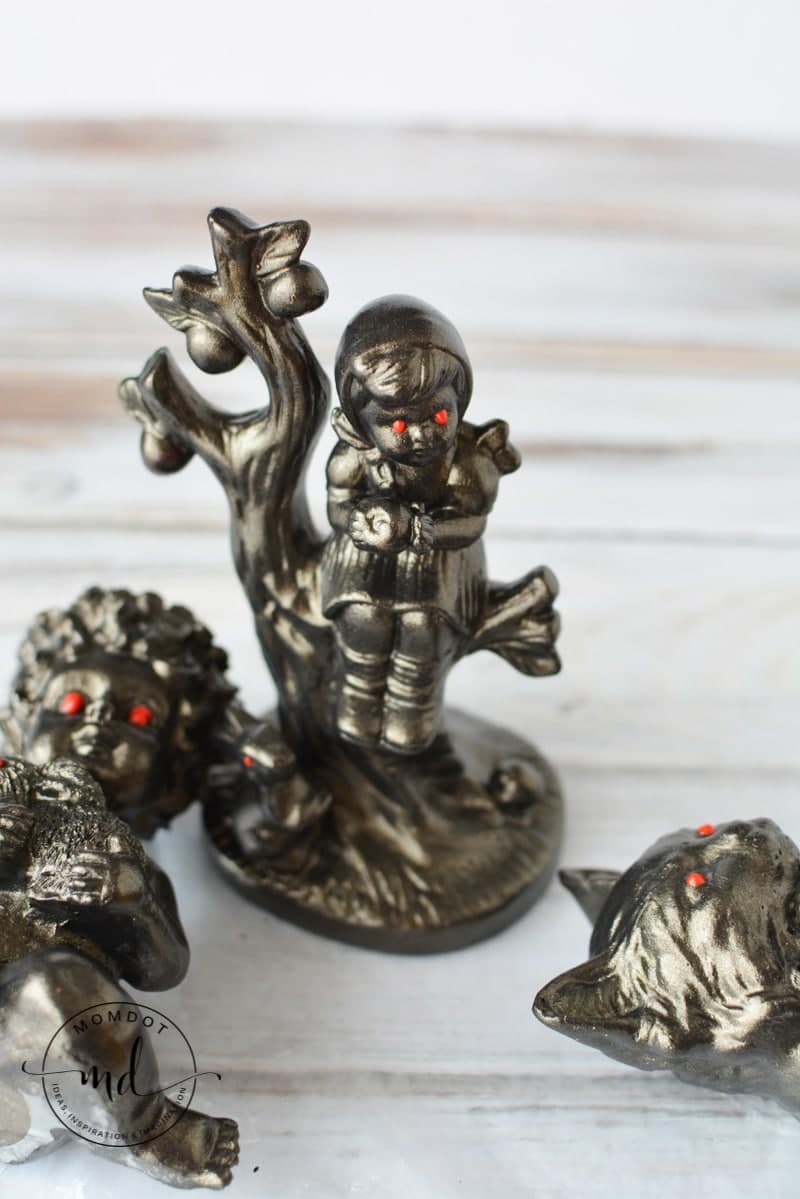 Easy to make Halloween Decorations
*Creepy Red Eyed Figurines Tutorial*
Thrift Store Figurines (or ask Grandma for some of hers, they have everything!)
Folk Art Color Shift Acrylic Paint in Black Flash

Tulip Puffy Paint in Red

Paint Brush
Note: Plan ahead by washing and drying the figurines thoroughly. It may be necessary to use an old toothbrush to get the dirt, dust and grime out of the crevices of the figurines. After wiping down or washing the figurine, let it dry completely, preferably overnight.
You may also want to add a bit of felt
to the bottom of the figurines so they don't scratch the surface. Simply cut a small piece of felt a little bit smaller than the bottom/base of the figurine and attach with hot glue.
Directions to create creepy figurines
Protect a flat surface with wax paper or newspaper.
Paint the figurines with acrylic paint.
Let dry completely, two coats may be necessary.
Use puffy paint to paint red eyes onto the figurines.