Chicken recipes rule our house and this El Pollo Loco copycat chicken with delicious overnight marinade on luscious thighs produces a perfectly crispy on the outside and moist on the inside chicken. Adapted from Epicurious.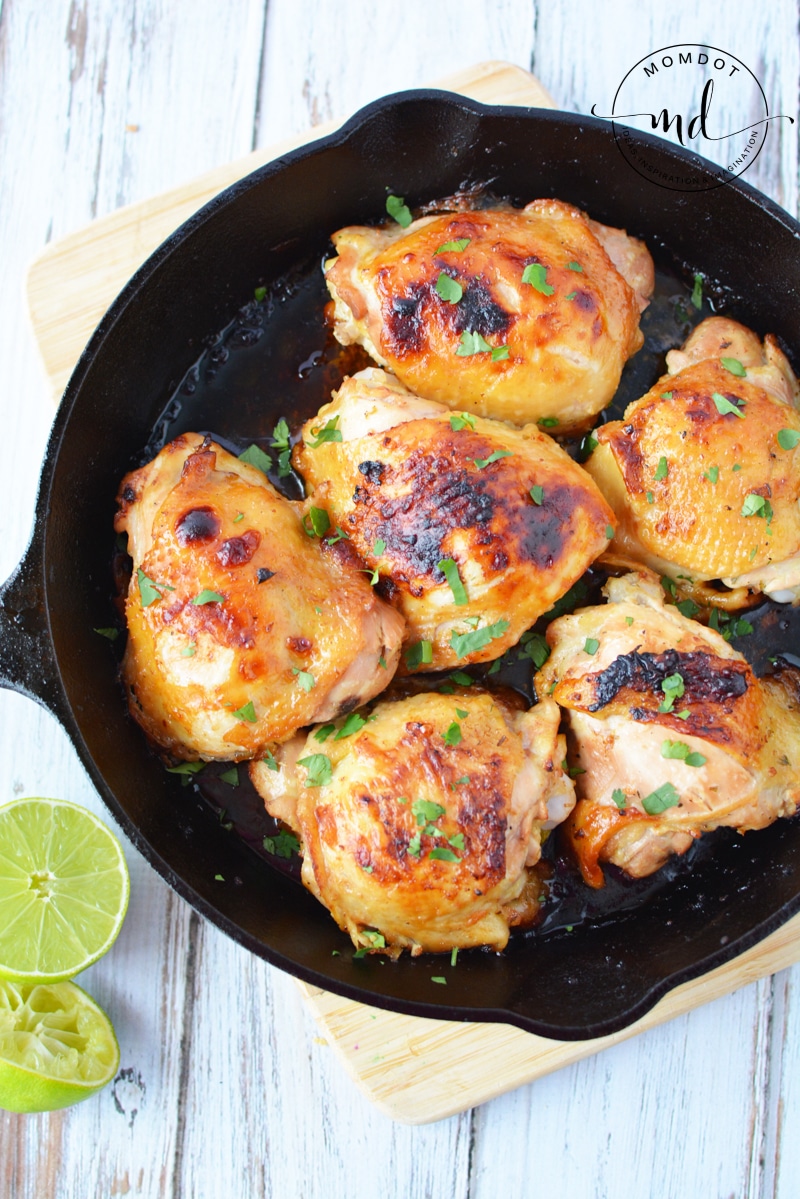 Copycat recipes are the best. You get your favorite food at home but the benefit of sourcing your own fresh ingredients, typically half the cost, and left overs for next days lunch! And I have so many favorite restaurant menu items from Carabba's (mmm, Carrabba's Lasagna)to Chick-Fil-A Nuggets, my family gives two thumbs up when I serve these favorites.
Now you may or may not have an El Pollo Loco in your town. After all, we do not all have the same places around us, but that makes this chicken recipe so divine. You can still make up a fan favorite El Pollo Loco menu item even if you have never been there!  They do perfected fire chicken, delicious power bowls and of course a chicken that you can easily cook up on a cast iron pan
like we did or is so seasoned that you can even tear it up and throw in a burrito with all your favorite toppings.
Either way, this El Pollo local copycat recipe is a perfect base to start tonight's dinner menu.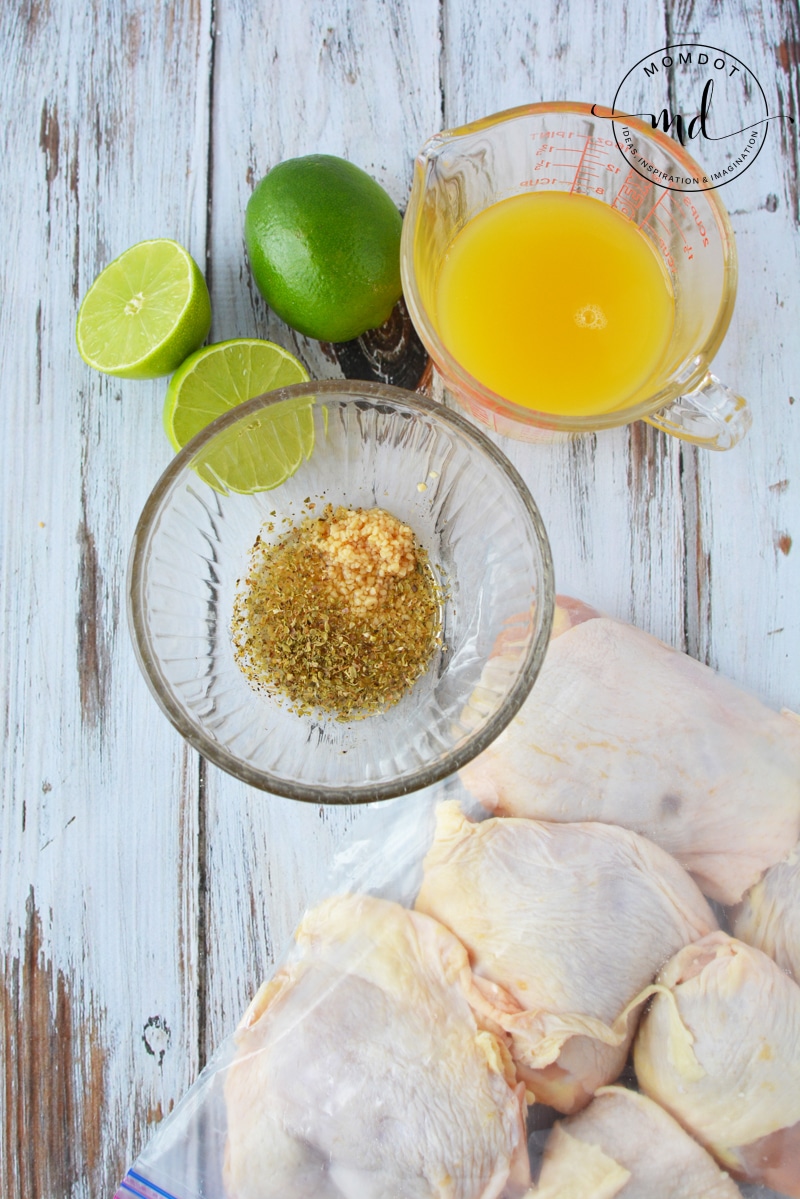 Pollo Loco Recipe
If you are looking for a printable version of this recipe, scroll to the bottom of the post and hit print!
How to make Perfect Baked Chicken
As with all chicken recipes, it starts with the spices. So let's first make that miracle marinade!
Add vinegar, garlic, oregano, salt, black pepper and jalapeno pepper to a bowl and mix well.
Add pineapple juice and juice of one half lime.
Mix well.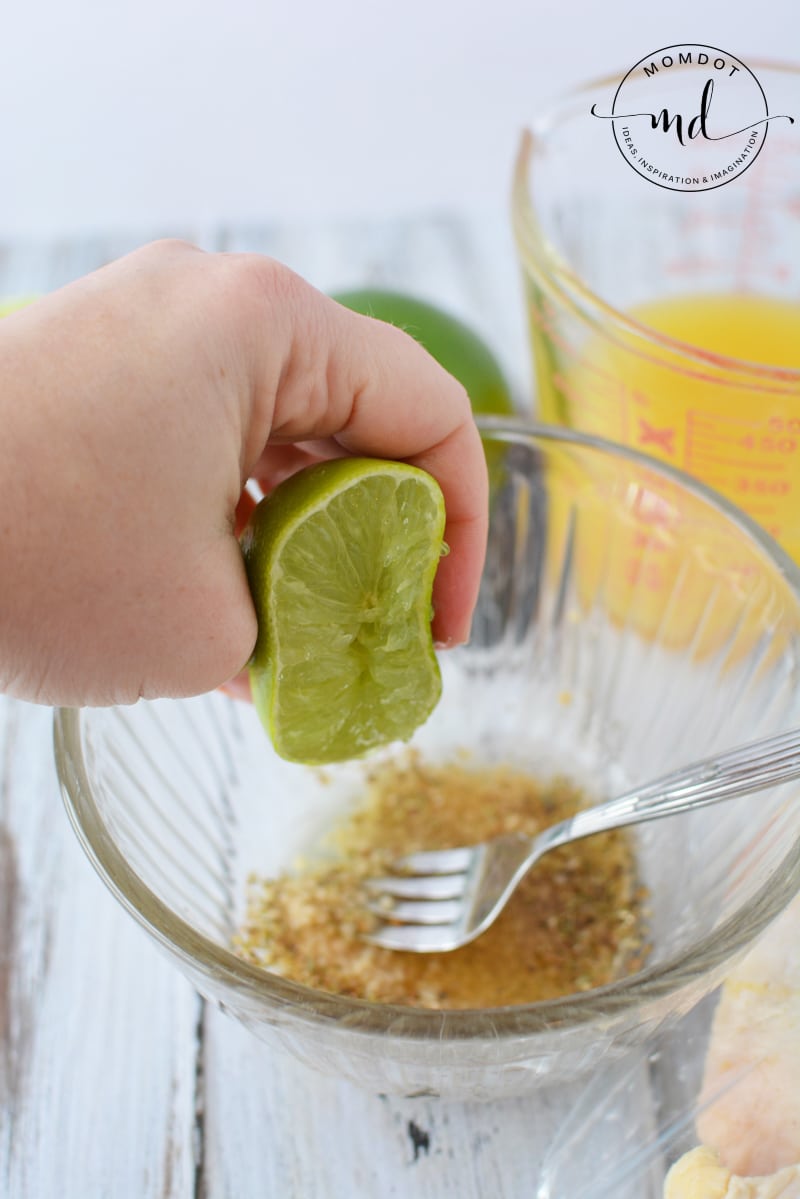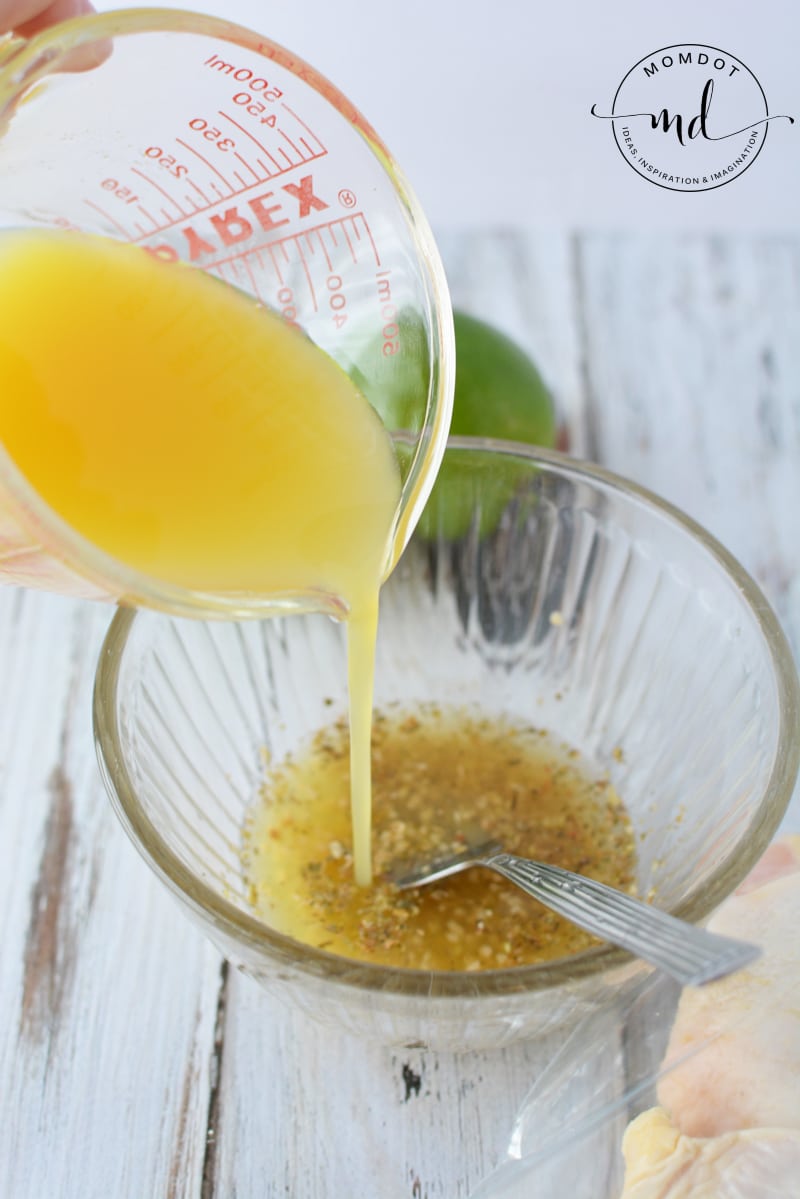 Place chicken into a large resealable bag or shallow dish and coat with marinade.
Let set overnight in the refrigerator to marinate.
I am one of those people that hate to make ahead of the time, but letting it sit properly and soak up the spices and juices (and this goes for all chicken recipes) is a must. If you cut yourself short on this step, you may be missing tons of flavor.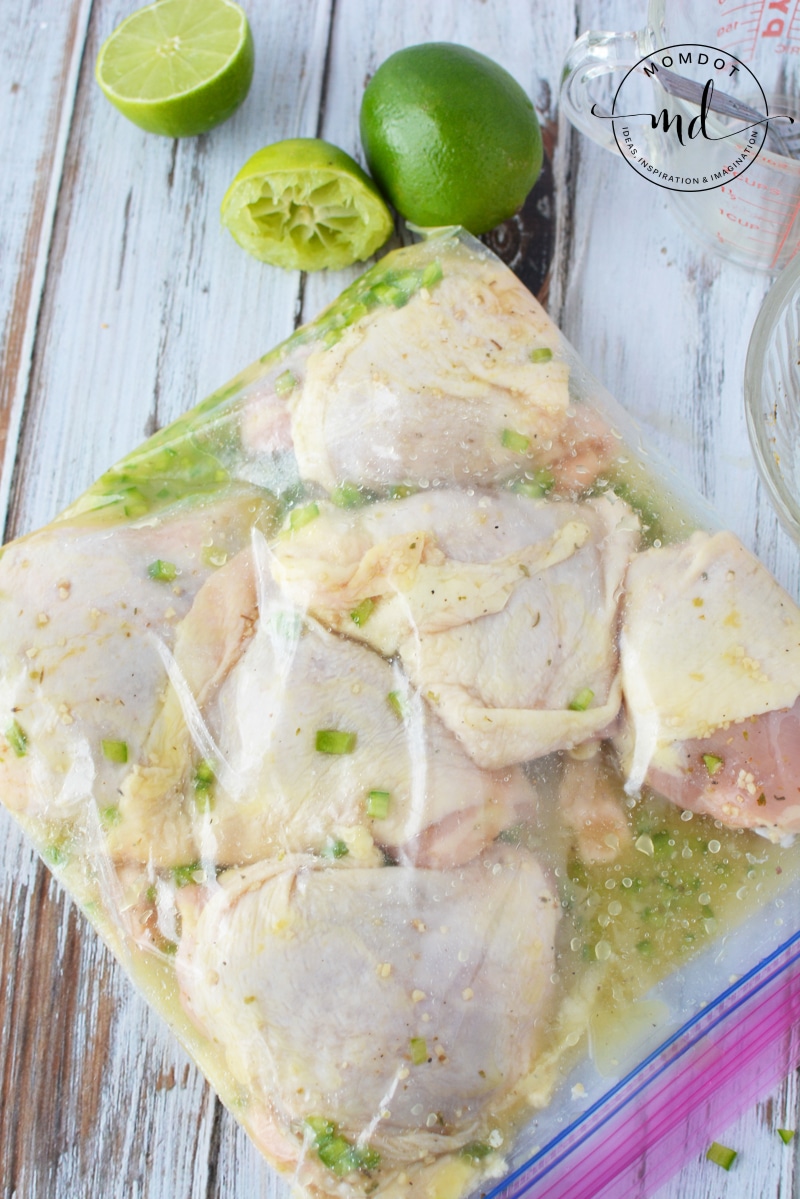 Preheat oven to 425 and place oil and chicken into an ovenproof skillet.
Discard remaining marinade.
Brown meat on both sides before baking in the oven for 25 minutes or until chicken is no longer pink.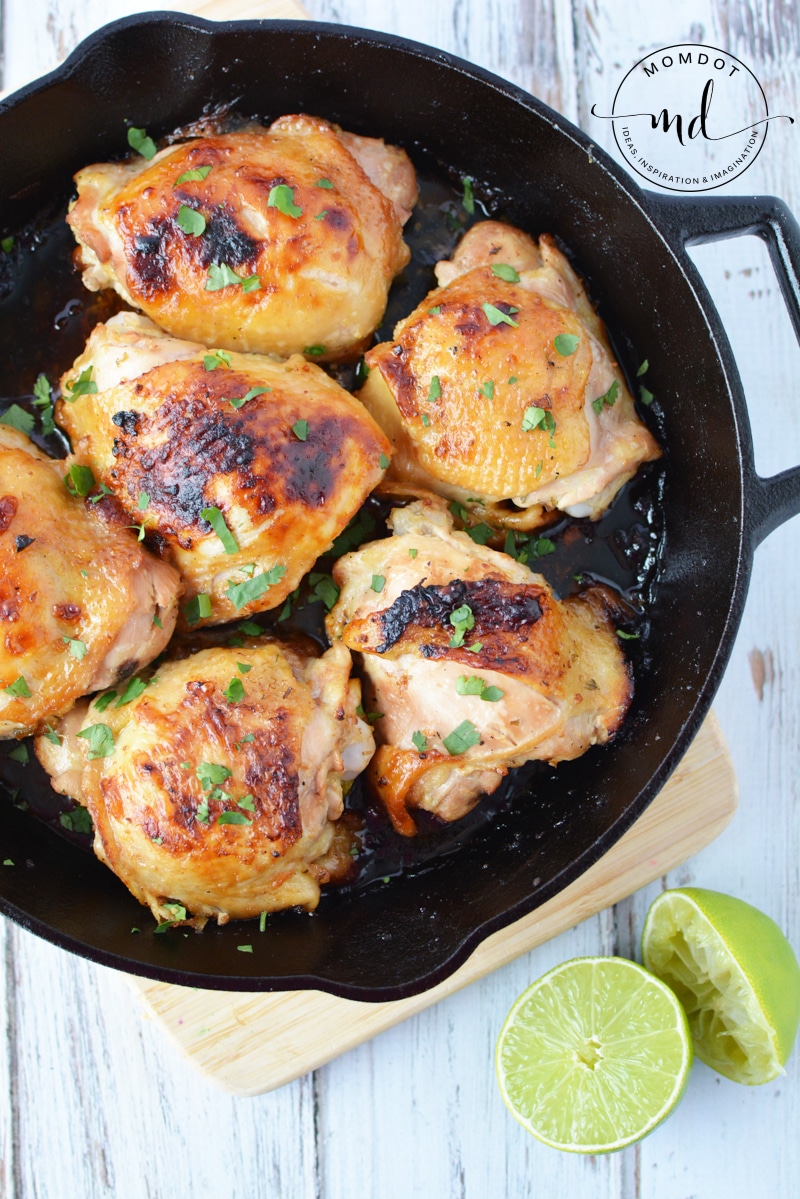 Garnish with chopped parsley.
Demystifying chicken to make you a dinner hero, check out the ways we make sure the chicken recipes we cook are good to go. Its easy to master chicken when you know some basics, so take some time and read through to make sure this and all your recipes will be mind blowing!
Choosing Chicken Recipes for Your Family
Choosing chicken that is tasty to eat actually starts in the grocery store aisle. With seemingly endless choices in what kind of chicken you can choose it can be really confusing. Lots of us out there blindly buy boneless and skinless chicken breasts as we've been programmed at their health value. While they are healthy and are quick to prepare, they are probably the least flavorful part of the chicken. If you're tired of chicken seeming bland and uninteresting, maybe choose another kind.
Bone in/skin on: An easy way to boost the flavor of your chicken is to choose bone-in cuts with skin. These will take slightly longer to cook, but the bone and skin infuse the chicken with fantastic flavor. There's no need actually to eat the skin and cooking the chicken with it doesn't add additional fat or calories to the finished product.
Dark meat: We've been pretty well instructed that dark meat is fatty. However, if you actually compare the difference in fat content between light and dark meat, it's pretty negligible. And the dark meat tastes fantastic! Try swapping out thighs for breasts (these are easy to cook and come in boneless skinless options) in a favorite recipe and see what you think.
Whole fryers: These are a bit more complicated and obviously take a bit longer to cook. However, the broth you make from cooking your own chicken will taste better than anything you've gotten at the store. Also, the chicken is amazing, and you can flavor it however you like. Score.
Rotisserie chicken: The grocery store pushes these hard at dinner time and for a good reason. At my grocery store, I can buy a cooked, tender, juicy rotisserie chicken for the same cost as an uncooked whole chicken. Uh, dinner time saver anyone? Try to choose an organic chicken if possible and venture to talk with someone in the deli about how the chickens are seasoned or flavored to be sure you know what you're getting.
Tips for making chicken recipes the right way!  We've all made chicken, but sometimes it just doesn't go right. Using the tips below you'll be more likely to create a dinner masterpiece without breaking a sweat!
Cooking Chicken
Once you have your perfect cuts at home, the prep work begins. Cross-contamination is what we're trying to avoid when working with chicken, but keeping things healthy and safe only takes a bit of planning and forethought.
Storing it
Fresh chicken should be cooked at least by the sell-by date – if you won't eat it by then, slip it in the fridge. Frozen chicken should be cooked within 24 hours of defrosting (and always defrost in the fridge). Cooked chicken, like rotisserie chicken, should be eaten within 3 – 4 days.
Getting it ready
Once you're ready to cook, make sure you have plenty of counter space for your chicken prep and separate tools from what you'll use for the rest of your ingredients. Some chefs prefer special marked cutting boards and knives they only use for meat prep – these give you a handy visual cue as to which tools are for raw meats.
I like to do all my chicken prep wearing disposable gloves
– latex (if you don't have allergies in your home) or nitrile. I also use these for making hamburger patties or all kinds of cleaning tasks.
They can be pretty pricey at big box stores so look online or at warehouse stores for better deals. Obviously, once something's touched uncooked chicken, it needs to get right into the sink or better yet, the dishwasher. This is true even when you're checking chicken for doneness during the cooking process. I spray my cooked chicken prep stuff with disinfecting cleaning spray (check the label that it actually disinfects) while it sits in the sink.
Let me also add that I have a chicken cutting board
that goes right in the dishwasher so you do not have to worry about cross contamination.
When is chicken done?
How to tell when Chicken is perfectly cooked.
The best way to tell if chicken is ready is to take its temperature. The USDA recommends chicken be cooked to an internal temperature of 165◦ F to kill all lingering bacteria and nasties. However, there are sometimes when it's pretty impossible to really take the chicken's temperature, or you haven't yet bought yourself that probe thermometer you've had your eye on.
If this is you, you can tell chicken is ready with a couple of other clues. First, take out a fork or a fork and a knife and pull the chicken apart at the largest part. Look carefully. Are the juices clear? Undercooked chicken has juices that are pinkish. Clear juice should have tiny fat bubbles in it and no color to it at all.
Second, does the chicken flake apart easily? This can be a bit more tricky – overcooked chicken can be as hard to tug apart as under, but with the chicken juice clue, you'll know where you stand. To test for flakiness, pull the chicken apart and feel for resistance. Ready-to-eat chicken should pull apart easily with a bit of pressure from a fork.
 Baked Chicken Recipes Rule
Baking is a go-to in our house, especially when the temps drop and I can't use the grill. While a lot of recipes push for a high heat bake (this obviously gets things done faster) I find it A LOT more difficult to get the chicken out before it's overdone. Maybe I just need to watch it more, but I feel like I either have under-cooked or dry chicken when I'm cooking at 400 plus degrees. Instead, I go low and slow. 325 is ideal, but 300 is best if you have extra time. This is true whether I'm cooking chicken parts or a whole fryer.
It's also easier to keep any seasonings you add to your chicken from burning or over caramelizing when you cook slower at a lower temperature.
Cook veggies or side dishes in a separate dish, rather than all in one pan. It might make one less dish to toss it all together, but usually, the chicken and sides cook at different rates, and you're at risk for cross-contamination with a one-pan dish. Of course you can precook for recipes like chicken enchiladas and then assemble.
I love to bake chicken in a glass baking dish to contain all the juices and for the easy cleanup. Sheet pans work well too and give you more surface area to spread the pieces out. There's no real need to cook chicken covered unless you're baking a whole chicken and the top seems to be getting too brown.
Ready to try your skills? Try this Parmesan Crusted Chicken recipe, a momdot reader favorite.
Grilling
Grilling is my favorite way to cook chicken, especially in the summer, but it isn't for the faint of heart. We've had some frustrating nights with undercooked or bone-dry chicken as I perfected the technique. In general, I don't have good luck grilling: skinless cuts or skin-on cuts with dry rub on the outside. Skinless chicken sticks to the grill, wasting precious bites (yes, even if you pre-oil the grill) and rub tends to burn at the high temp.
Instead, I try to grill chicken in the skin and add flavorings as it comes off the grill or use sauces for marinating or basting. When basting chicken, remember to be always thinking about cross- contamination. I divide my baste into two dishes and use two brushes. One, for uncooked or undercooked chicken and the last for the final baste before I put the chicken on the platter. Silicone brushes work great and are easy to clean but are a bit sloppy. My favorite for all kinds of meat basting is a short-bristled natural brush. If you want an easy way to do it all at once, try grilling chicken in foil.
Frying
The key to a great fry is to first, season the fry dredge and second, be patient! Whether you're deep frying or pan frying, the process is pretty similar – get the oil up to temperature and keep it there while you chicken cooks, undisturbed.
There are oodles of fried chicken dredge recipes out there, but I always find fried chicken to be disappointing when I haven't properly seasoned the dredge. It's way better to include the salt and pepper you want in the crust, rather than dust it on the outside when it comes out of the pan. When dredging, be sure you're (always) thinking about cross-contamination – all unused dredge needs to be tossed, immediately! I like to set up a fry assembly line where I arrange all the dredge steps in a row – flour, egg, breading, etc. to keep things tidy.
When frying, leave the chicken be! Don't prod or fuss with it. Use guides online for the suggested cooking times per side (yes, even deep-fried chicken will need to be rotated halfway through) and only cook a few pieces at a time to keep the oil up at temp.
For either a deep or pan fry, you want a heavy bottomed pan that conducts heat well – I prefer stainless (not non-stick) or enamel covered pans for this task. Tongs are also a must for retrieving chicken without disturbing the breading. Once I take the chicken off, I let it sit on a cooling rack on top of a sheet pan to rest while I fry the rest of the pieces off.
My favorite fried chicken is the colonel himself…but when you cannot make it out, this Copycat KFC chicken will hit the spot. Just like the El Pollo Loco above, its right off the menu and onto the dinner table.
Boiling
One of my favorite ways to cook a whole chicken (and best for Chicken salad recipes) is to boil it. This gives me an incredibly juicy and tender chicken and loads of fantastic flavored chicken broth I can use for soups, etc. This is the most foolproof system of all – add water and aromatics like onion, carrots, celery, and dried herbs, and you're ready to go. Drop the chicken in and bring the water up to a simmer. It can happily sit on the stove in a giant pot for 1.5 – 2 hours. Use a huge spoon to retrieve it as it will be literally falling apart.
One-pot dishes
I love one-pot dishes on busy weeknights or for simplicity of clean up. But these are the times when it can be hard to tell when your chicken is completely cooked. Instead, I try to cook the chicken first and set it aside while using the same pot to cook the rest of the dish, adding fully cooked chicken back to the rest of the ingredients. This keeps you from contaminating foods or overcooking your chicken. Win-win! I have a whole list of Instant Pot Recipes here that are perfect for this.
Leftovers
Chicken recipes may be plenty but chicken leftovers can be tricky. First and foremost, they should be eaten within 4 – 5 days and kept at 40 degrees or below in the fridge or freezer. Reheat leftovers gently (lower heats, longer time) to keep the meat from drying out. For boneless and skinless breasts, I try to sprinkle with a bit of water before popping them in the microwave – this little extra keeps the microwave from zapping the juices in the chicken for heating, keeping the meat moist longer.
Chicken is a staple on most our dinner tables – and while it can seem pretty straightforward, getting amazing chicken recipes requires a few tricks. Hopefully, with the tips I've shared above, you'll feel ready to tackle any chicken recipe like a pro and create a masterful dinner everyone will devour!
El Pollo Loco Copycat Chicken Recipe & Marinade
El Pollo Loco Chicken Recipe with Copycat Marinade, baked up and skillet fried for a perfect at home restaurant quality chicken
What You Need
1

tablespoon

vinegar

2

teaspoons

minced garlic

1/2

teaspoon

dried oregano

1/4

teaspoon

salt

1/4

teaspoon

black pepper

1

jalapeno pepper

seeded and diced

1

cup

pineapple juice

1

lime

halved

6-8

chicken thighs

1

tablespoon

oil

chopped parsley
Instructions
Add vinegar, garlic, oregano, salt, black pepper and jalapeno pepper to a bowl and mix well. Add pineapple juice and juice of one half lime. Mix well.

Place chicken into a large resealable bag or shallow dish and coat with marinade. Let set overnight in the refrigerator to marinate.

Preheat oven to 425 and place oil and chicken into an ovenproof skillet. Discard remaining marinade. Brown meat on both sides before baking in the oven for 25 minutes or until chicken is no longer pink.

Garnish with chopped parsley.