Making slime is so much fun for so many reasons. As my daughter likes to say "it just feels So awesome to play with!" And it really does! I know that parents are afraid of slime for the mess factor, but when supervised or made on a vinyl mat (we have one just for painting, play dough and slime), its controlled fun that has tons of creativity attached to it. And our favorite slimes to make other than unicorn poop slime? Sprinkle slimes! Using sprinkles to make slime alters your slime color and texture in the most awesome way, producing streaking rainbows with this simple trick.
Use non pareils, shaped sprinkles or even large sprinkles and see which slime you love the best! I have curated 10 of the most STUNNING sprinkle slimes so you can research and learn how to make slime or how to make fluffy slime easily!
10 Stunning Sprinkle Slimes
Rainbow Explosion Slime : Absolutely the prettiest slime I have ever made, this sprinkle slime makes gorgeous rainbows that you can creative over and over again. Grab lots of bottles of mixed colored non pareils
for this one.
Christmas Explosion Slime : Christmas is here and its everywhere! See the gorgeous red and green colors light up your Christmas Crafting.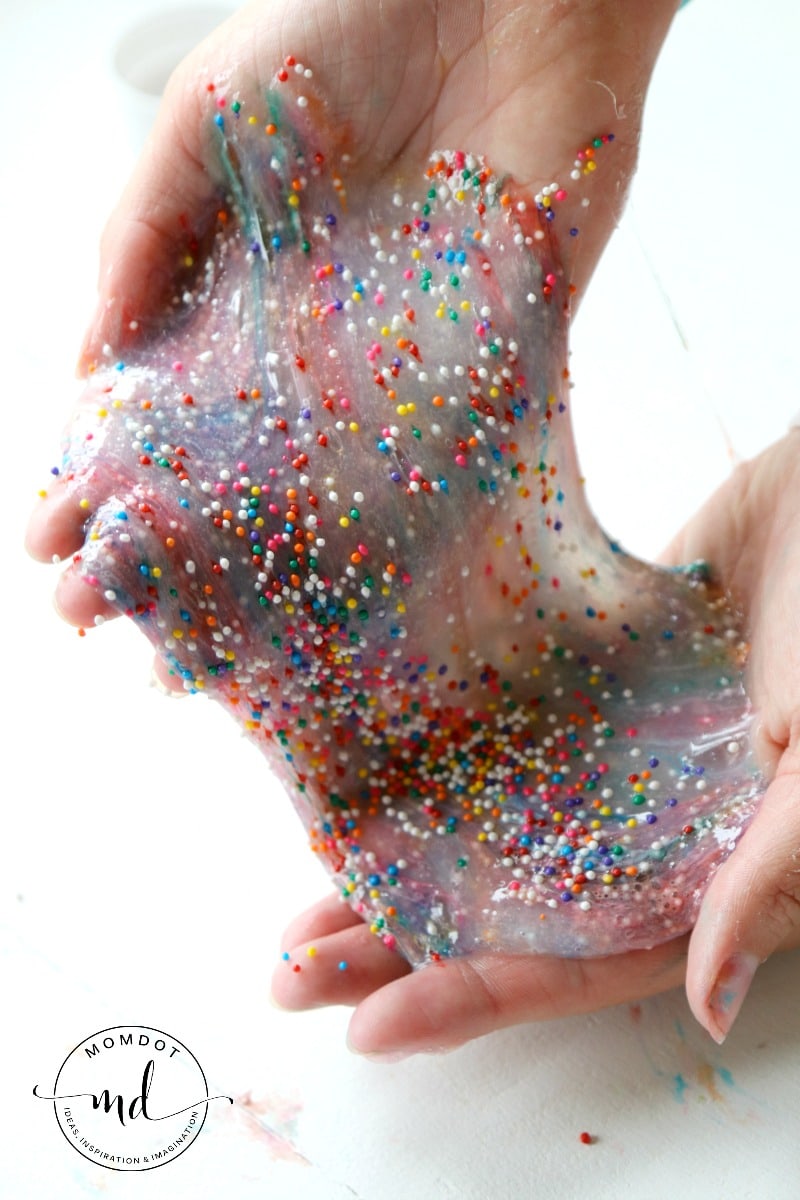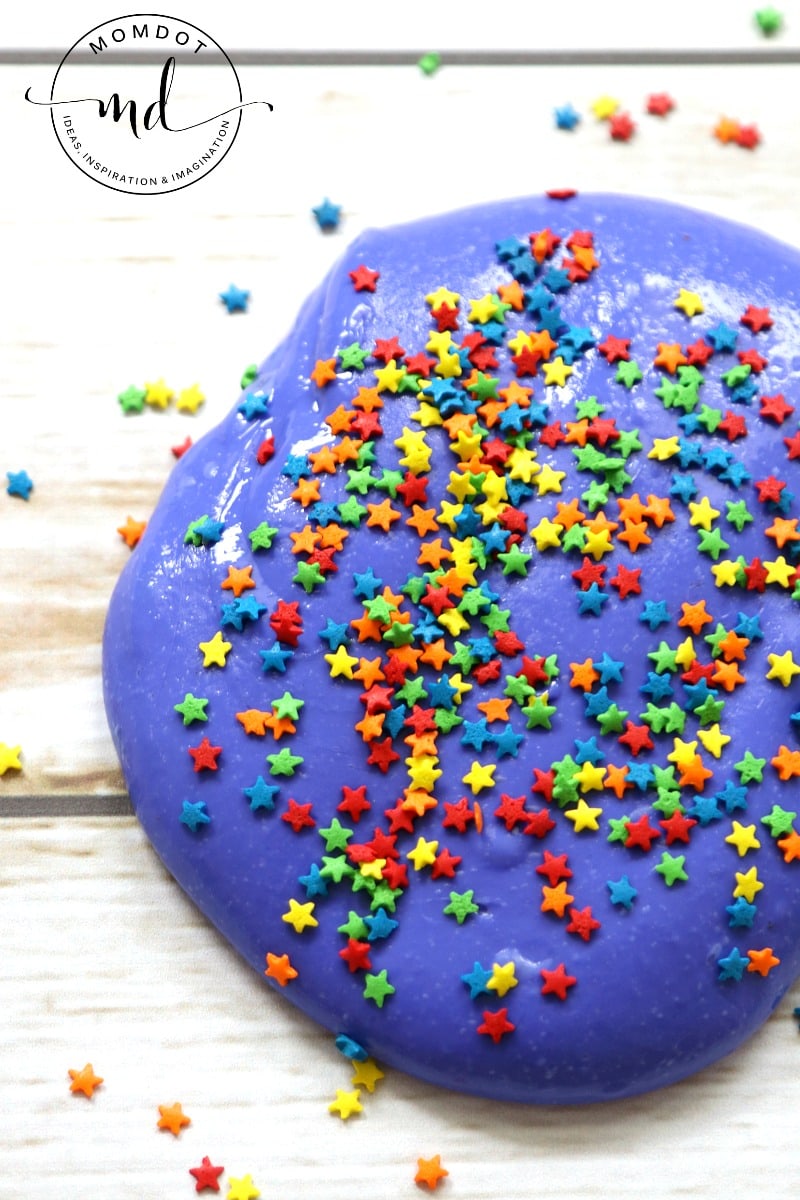 White school glue – I always use GALLON SIZED GLUE. Slime projects always lead to more slime and you cannot get a gallon in the store. I highly recommend just getting the big one as a more cost effective strategy.
Liquid Starch – This can be impossible to find, so also better to grab online
Nonpareils – You need tiny rainbow round sprinkles
Elmer's School Glue, Washable, 1 Gallon
Purex Sta-Flo Liquid Starch, 64 Ounce
---