Nebula Slime is so easy to make! You can Create Glitter Nebula Slime for gorgeous science fun. Scroll below for the recipe and instructions and get started!
When it comes to the galaxy, there are many striking wonders of science. Even as a kid I loved looking through old Time books (yep, books!) that showcased comets, planets, nebulas and other cosmic wonders.
So it's no surprise that throughout the years I have made quite a few craft projects that remind me of those images and chances are you have seen a few of them, like this DIY Galaxy Jar, DIY Universe Glow Jar, or this Constellation Jar, floating around.
And today is no different! In a long line of beautiful slime tutorials, I wanted to bring you a brand new one- a gorgeous glitter filled Nebula slime that is sure to not only strike wonder with the kids due to the ooey, gooey fun feeling of playing with slime, but the fact that its striking and beautiful.
Watch the colors melt together to create a nebula in the great unknown.
Alright, that might be a little melodramatic for crafting, but it IS pretty. 
Have you ever seen what a Nebula looks like? Check out this "crab nebula" on the NASA home page and see where the inspiration comes from~
---
SLIME BOOK AVAILABLE!!
Love the Slime Recipes on MomDot? Our first book has been published and you can pick up a copy right on Amazon for yourself or to gift to a slime fan in your house! It features not only some fun basic slime recipes and how to get started on creating your own, but also some ways to use slime for holidays and gifts! Check out the book here! 
---
Nebula Slime

Slime without Borax
Purex Sta-Flo Liquid Starch, 64 Ounce
PRO TIP: Many people do not like to deal with borax and water when making slime.
You can also make slime by using LIQUID STARCH and glue. It's a ton easier. Simply use about 1/3rd cup starch in 1/2 cup glue and add starch little by little until you get the slime consistency you want.
You can either pre-color the glue or do it after for the colors you want. If you are using clear glue or glitter glue, you will need MORE starch than you need with a white glue recipe.
It can be pretty hard to find liquid starch, so pick this one up here (it's the one I use) as well as a huge thing of glue so you can make tons of slime for all occasions.
Buying this way is a lot more cost effective and once you start making slime, you will def want to have glue on hand!
&
Purex Sta-Flo Liquid Starch, 64 Ounce
Elmer's School Glue, Washable, 1 Gallon
---
If you already know how to create slime, you can skip this. It makes the same way as all slimes, just mix these gorgeous colors for the result.
NOTE: We have updated our BORAX slimes to be NONBORAX.
Its easier to create! Simply pour approx 1/3rd liquid starch and add more if its still too sticky!
Nebula Slime
Pour glue into a cup (red solo cups
work great for this), add the tbsp. of water and food coloring and mix well with the craft stick.
Add Liquid Starch, approx 1/3rd cup and mix. If its too sticky, add a little more at a time.
When slime becomes too thick to stir, remove it from the water and start kneading with your hands until no longer sticky.
Store in a plastic bag in the refrigerator.
Repeat 3 more times to make each of the colors. Braid colors together when finished.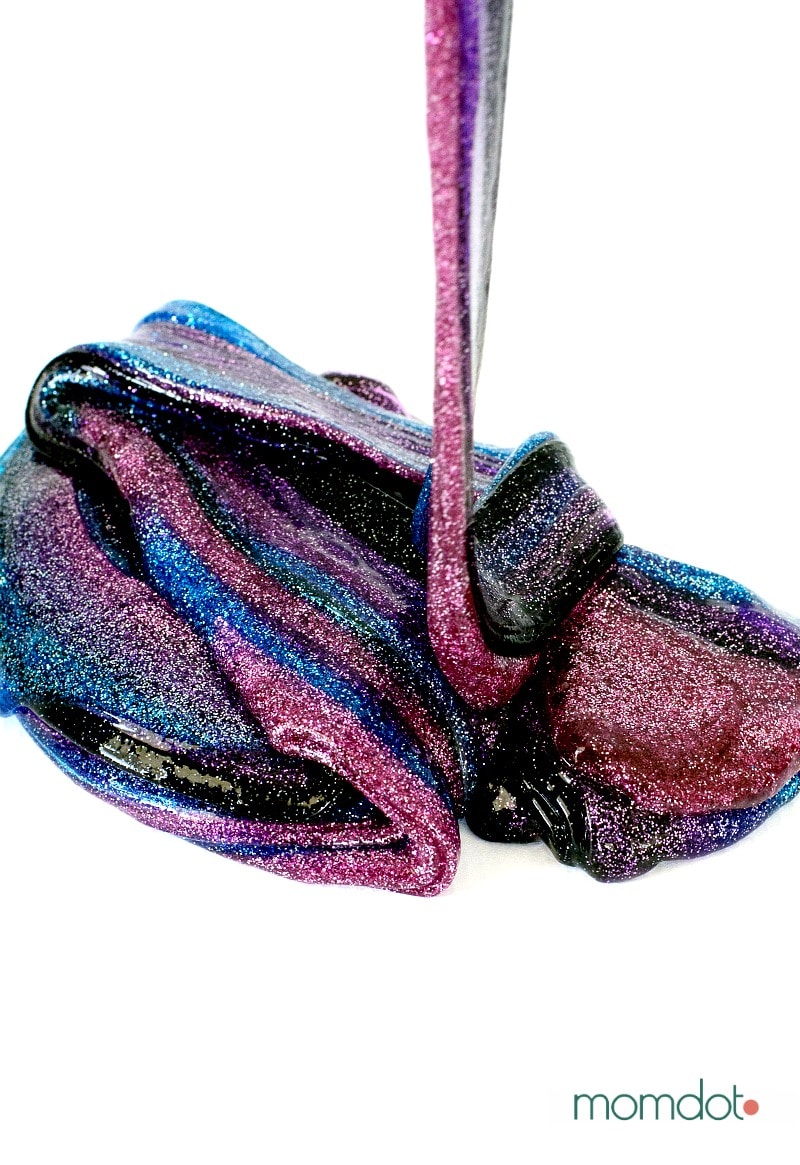 How to Make Slime Video
I have a lot of people message me about this and other slime projects, wondering why their slime is so runny compared to mine.
I did a live Facebook video that shows you the stages of slime from the goop to the solid mass above you see, so you can make sure you are on the right track. I also address some of the slime issues!
Please watch because it will help you grow some confidence and make sure you get it right!
Love slime? Try these other ideas!
Just click on the slime image to get the recipe for each of these slime DIYs!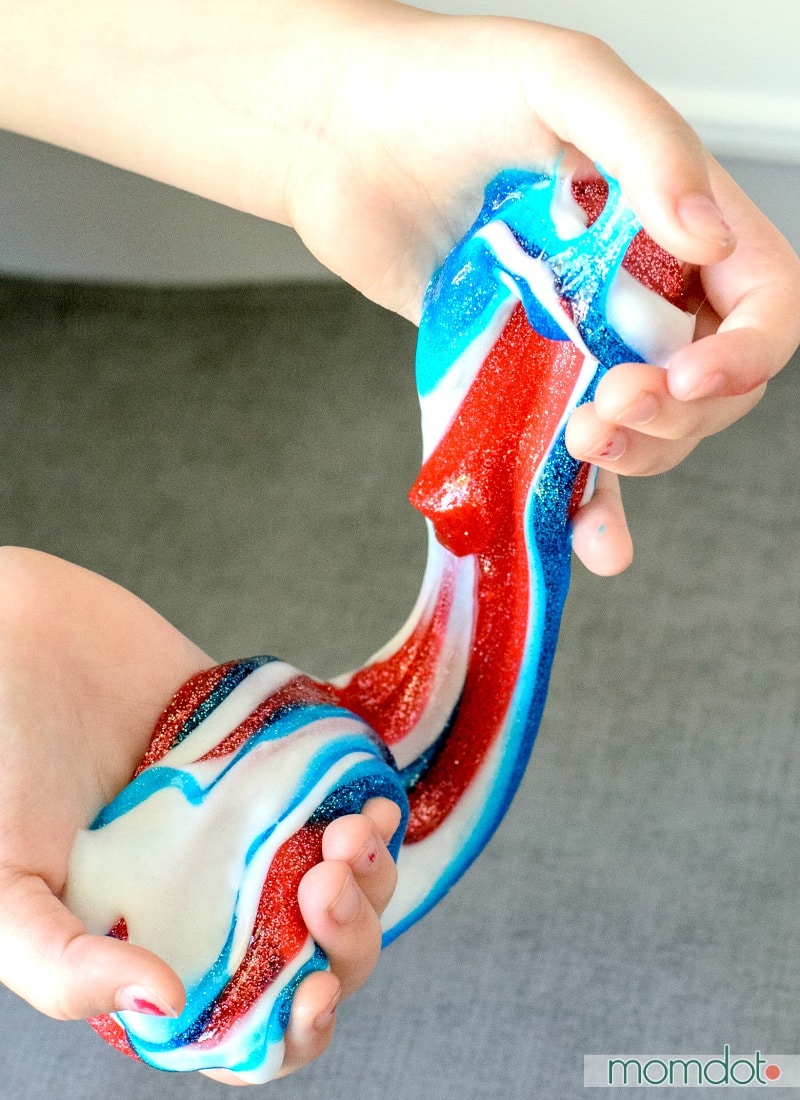 How to make Slime Video
want to see how slime is made? This short video will give you the skinny on making slime with glue and starch and how unbelievably easy it is! I hope this inspires you to get your slime made!
Having Trouble Making slime?
This video is a longer video that shows you how slime comes together. Many people believe that slime is instant but it can take some time to mix up and kneed. This video will help you understand what you are doing wrong- OR right!
How to make Bubbles with Slime Video
Making bubbles is SO much fun with slime! Learn how to make bubbles alone or with a friend. Who can make the biggest bubble?
Kinetic Slime
We experimented with creating a kinetic slime that sticks together. Come see how we did it!