We are RAINBOW SLIME CRAZY!
And why not? Slime is such a FUN experience for mom, dad, and kids alike. It's easy to make with mostly common household ingredients, and with the ability to have an endless supply of colors, sparkles, or even adding items like pennies or beads to create more of a "dig", you can change up how you play with slime too! Now we have worked with a ton of slime colors around here and all of them are fun. If you want some inspiration, check out these fun articles
Rainbow Slime
Now on to Rainbow Slime! Basically all slime is made the same way…it's just taking the time to create other colors that combine to make something really colorful and fun. You can create this rainbow slime quite easily.
Rainbow Slime Recipe
4oz of clear glue or 5oz of white school glue
½ tsp borax
1 cup plus 1tbsp warm water
Food coloring (optional)
Glitter (optional)
Cups and craft sticks for mixing
Directions to create rainbow slime (each slime will need its own bowl with food coloring)
Pour glue into a cup (red solo cups work great for this), add the tbsp. of water, food coloring and glitter and mix well with the craft stick.
Add borax to the remaining cup of water and mix until borax is completely dissolved
Pour the borax water into the glue mixture and stir quickly. Mixture will start to immediately thicken.
Keep stirring until it grabs onto stick and then pull out. This process only takes a few seconds honestly.
Remove slime from the water and start kneading with your hands until no longer sticky.
Store in a plastic bag in the refrigerator.
Of course, after playing, rainbow slime will start mixing colors and look like this- which is still beautiful!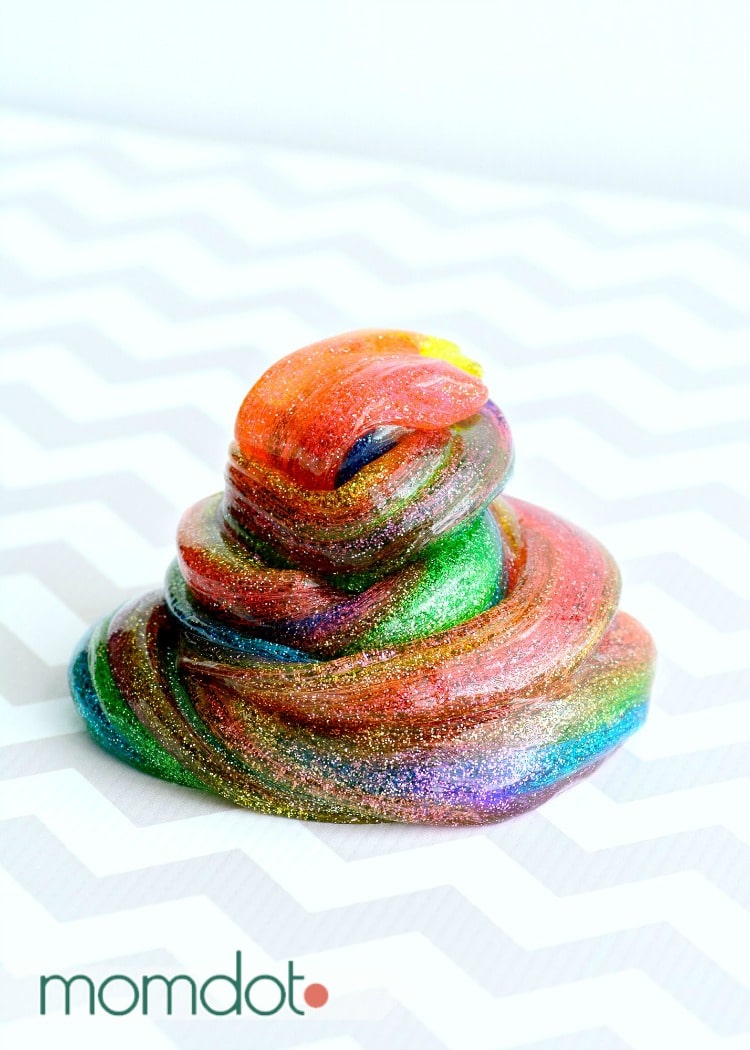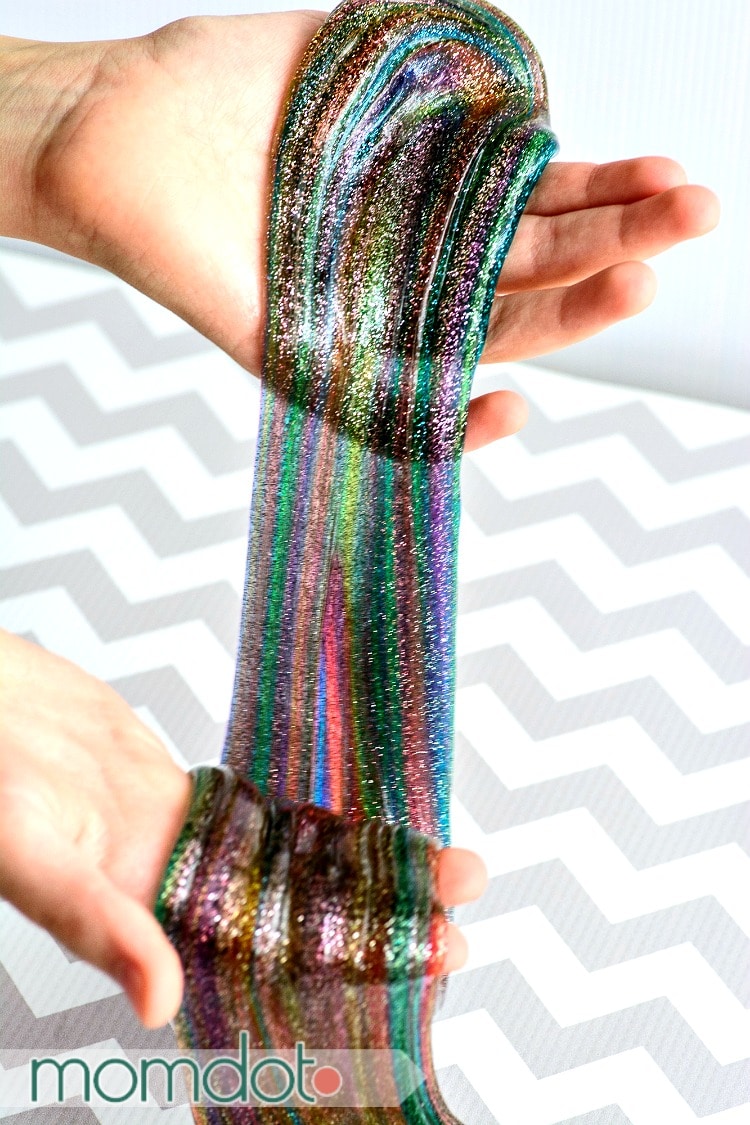 Now try one of our other Slime recipes or follow my all things slime, good and mess board on Pinterest!