Alright so this is my very last Halloween post of the year and I wanted to do a recap first before we close out.  I completed 15 full step by step picture tutorials for Halloween crafts that I hope you really enjoyed. I heard from a lot of you as you tested them out and I really love that. Remember that you can always email me when you have questions or really want to show me your version of what you created from here! My favorite part of being a blogger is connecting with all of you!
15 Super Fun Halloween Crafts
And to sum up…this one (#16). As you know I was at Phoenyxs school this weekend where we went to his fall festival. It was really cute and I loved seeing all the crafts he did while at school. This Mummy Craft was actually a manufactured craft that came from a retailer website. The retailer used paper plates to create the mummy and foam eyes and a mouth. We decided to recreate this fun and adorable idea but instead use regular paper.
"I
Love

My

Mummy

" Preschool Craft

Here are the supplies you will need (with affiliate links to Amazon) so you can easily find the supplies

Instructions:

Super simple craft- you hardly need me at all!! All you do is take your plate and turn onto your green card stock and trace it so you have a perfect circle. Cut your circle out. Second cut strips of white card stock and glue down onto your green circle. Then trim around the edges. Next, create some eyeballs by cutting out black card stock circles (I  used different sizes), then white for the middle, with tiny black dots drawn on that. I also cut out a missing teeth mouth and glued on!
FREE PRINTABLE
Last but not least, I created a really cute "I love my Mummy" sheet for you (Download here for free).
You can print, then cut and hole punch to secure on your mummy!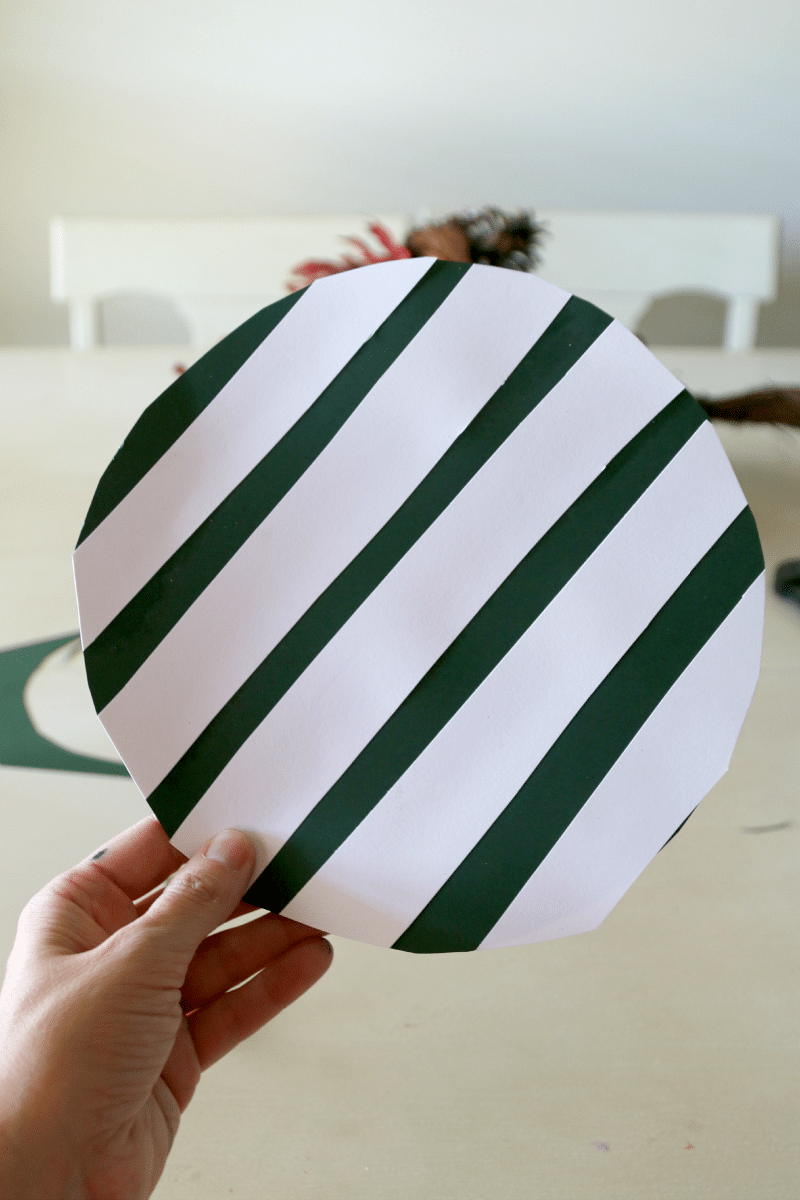 You can see the cute little one P came home with on the top and our version on the bottom. I think it would be a bit cuter to mix up the green and not do it so dark but honestly, we were out of lime green and onto Christmas green.
Alright- that is it! That sums up Momdots Halloween season this year!
Now onto Thanksgiving. Find all these crafts and more by following me on Pinterest here. 
Of course, while I am working on my own crafts to share, I do have a Thanksgiving Pinterest Board you can find me on. Never Fear-  I shall return with a glue gun
in hand and whiny 3 year old on my hip!
~Trisha